I've tried a few different Vietnamese dishes like "egg coffee" and "Yogurt coffee" but this time I tried "Yogurt Cacao" in Vietnam.
When I tried it, the taste was different from "Yogurt Raisin Chocolate" sold in Japan, and the sweetness of the chocolate and the refreshing taste were very delicious! I found another delicious sweet drink from Vietnam!
a small cafe in front of Hai Phong Station
I tried yogurt cacao at "Viet Food & Drinks" a cafe in Hai Phong, Vietnam. Go straight from the rotary at Hai Phong station, go to the first road, turn left and it's right there.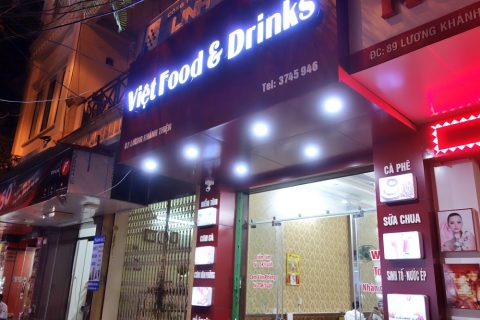 I can't find anything by Google the word "Viet Food & Drinks", so it's probably a small shop without a homepage. This time we visited before catching the 18:40 train to Hanoi but the shop's hours are unknown.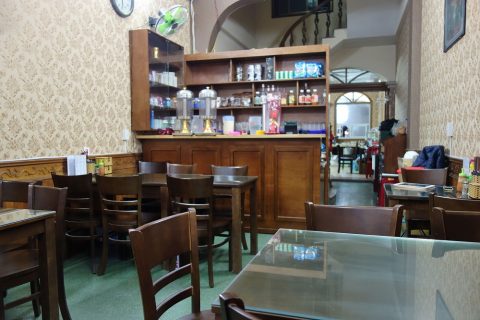 There are several tables and the capacity is about 20 people. It has a shape of a building unique to Vietnam with a long structure in the back.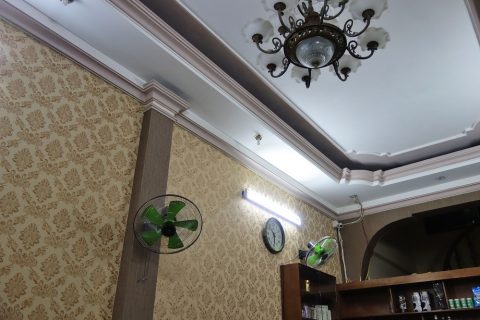 But when I looked up at the ceiling, the interior was a little western. It doesn't look very old, but I wonder if this building has been under French rule since …?
Menu and orange smoothie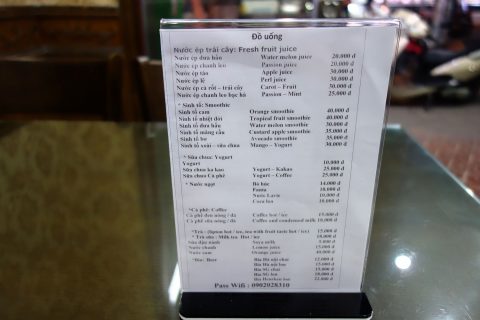 You can see the menu of this cafe. You can rest assured that English is written next to Vietnamese!
The menu includes fruit juice, smoothies, yogurt drinks, coffee, and beer at the bottom, which is pretty cheap for a restaurant.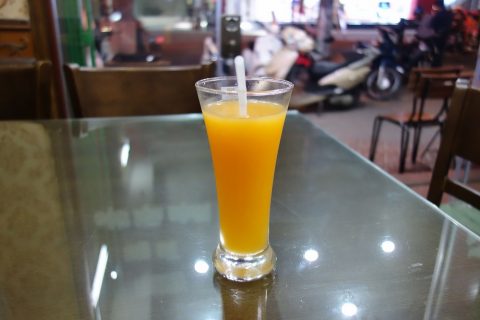 I was thirsty this time, so I ordered orange smoothie first. I saw fresh oranges squeezed at the counter, but it took about 10 minutes to finish.
Price: 40,000 dong. Unfortunately, there is no ice and the juice is lukewarm, but the taste is not bad. There was almost no sourness, and the taste was a little like kumquat, and I felt the sweetness different from the common orange.
The sweetness is just right! Yogurt Cacao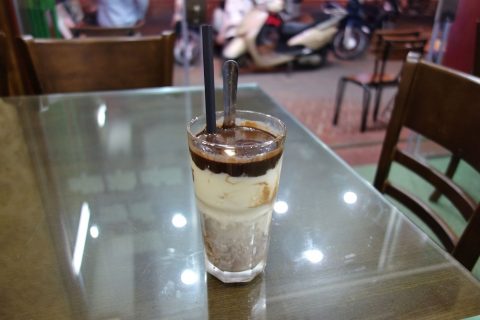 And I ordered "Yogurt Cacao" after oranges. It is cheaper than orange and the price is 25,000 dong , which is quite reasonable!
There is chocolate on the top, then yogurt layer, and shaved ice on the bottom.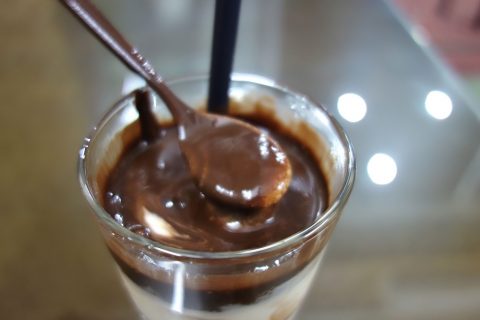 Very rich chocolate! But it doesn't have any unpleasant sweetness, and even Japanese people feel it's delicious. If you eat this with yogurt on the bottom layer, the aftertaste will be surprisingly refreshing!
I see. Yogurt adjusts sweetness well while keeping the flavor of chocolate.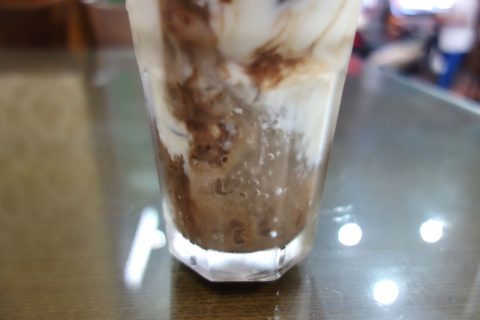 The bottom is full of ice, so I feel like I lost a little bit, but it doesn't make the yogurt or chocolate thin at all, and I think this is better because it cools down better. I never thought chocolate and yogurt would go so well together!
Delicious yogurt drink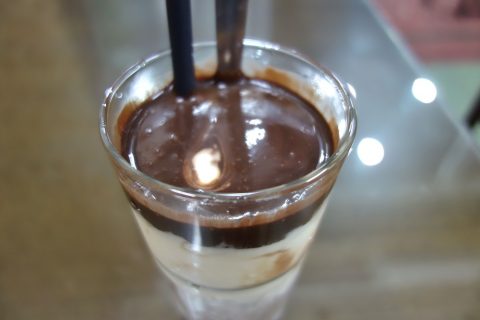 This yogurt drink is very popular in Vietnam! Not only coffee, but it also goes well with chocolate! It's a menu that is rarely served in Japanese cafes, but the recipe is probably easy, so it might be a good idea to try it at home.
Việt Food & Drinks
Address:87 Lương Khánh Thiện, Ngô Quyền, Hải Phòng
Opening House:Unknown
You can also read about yogurt coffee and egg coffee.