This time, I will try Vietnamese local food "Xôi Gà" in Ho Chi Minh!
Xoi Ga is a steamed rice with chicken in it, and is one of the dishes that is widely eaten in Vietnam as a common people's taste. Xoi Ga from "Xôi Gà Number One" in Ho Chi Minh has a good reputation and I decided to try it too, but it tastes …?
Popular Xoi Ga store in Ho Chi Minh
This time I went to the popular Xoi Ga store in Ho Chi Minh "Xôi Gà Number One". The location is very close to Ben Thanh market, one block towards the Opera House.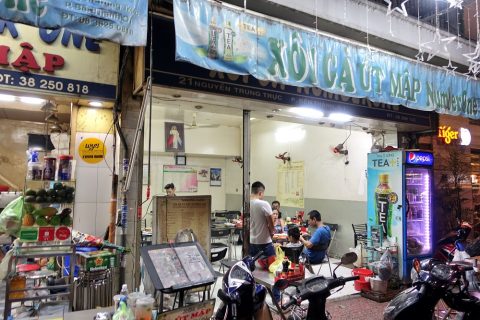 As you can see, this is a super local restaurant! It really feels like Vietnam, but the atmosphere is open and easy to enter.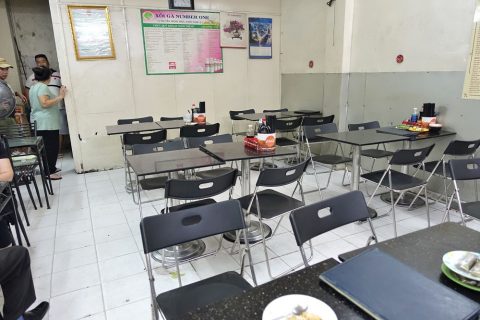 The inside of the restaurant is unexpectedly large, and there are more than 10 table seats for 4 people. As soon as I entered, a young brother showed me to my seat. It looks like a family business, but it's friendly for a local restaurant.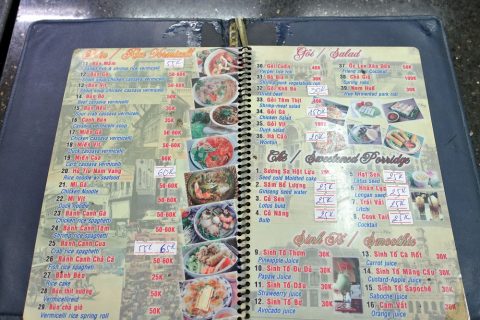 Here is the menu. As a whole, there are many noodle dishes and spring rolls, and the price is around 50,000 to 60,000 VND per dish. It is good that it is easy to order because it is written in English and has a number.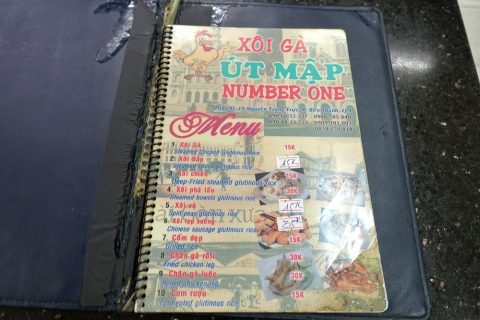 Xôi Gà, the signature menu, is the best. It says 15 K (15,000 VND), but Xoi Ga comes in 2 sizes, large and small, which is a good deal.
According to the reviews, the amount of this Xoi Ga seems to be just right for dinner " call it a day ", so I decided to order a large size this time.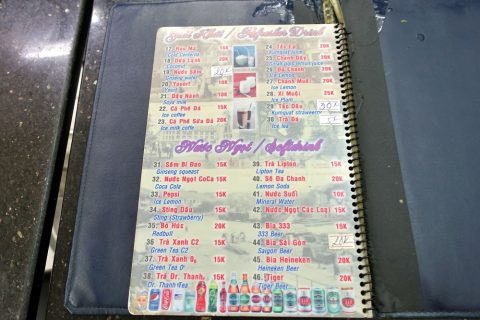 There are also desserts and drinks, and the beer is 15,000 to 20,000 VND. I guess it comes in a 330 ml can, but I was surprised at the reasonable price!
Should I wipe the chopsticks and spoon?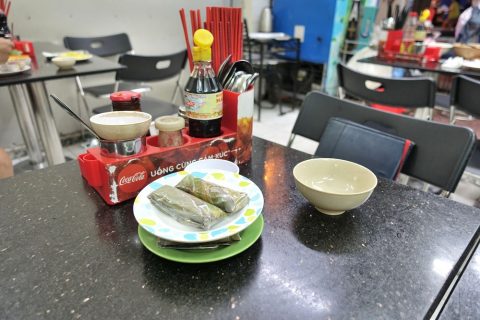 Spoons and chopsticks are provided on the table. This area seems to be a local store, but I don't think there is any problem with the cleanliness.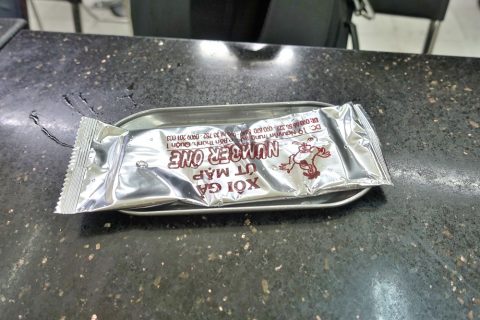 Also, you can get a wet towel when you order, so if you don't like it, you should wipe it with this before eating. At local shops in Southeast Asia, it is common to wipe dishes with this, so it is not particularly rude.
Unexpectedly small "large" size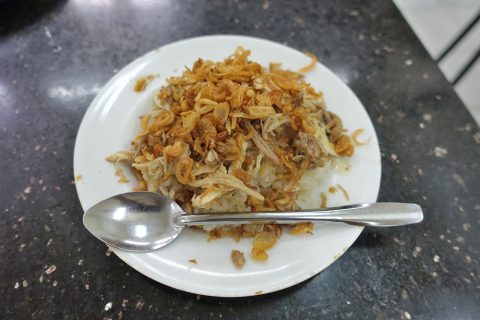 Xoi Ga was delivered 4 minutes after the order! It has a lot of fragrant garlic, but the "large" size of Xoi Ga put on a small plate that is less than 20 cm is less than I expected. …。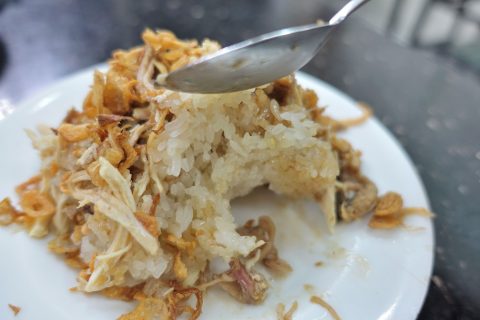 I tried it, and it was crispy garlic and chicken, and although the seasoning was not bad, I felt that it was an ingredient that was only added later.
It's a shame that glutinous rice is strangely hard and loses its chewy texture. I have an impression that it is a super easy menu that is made by just pouring the leftover rice on top.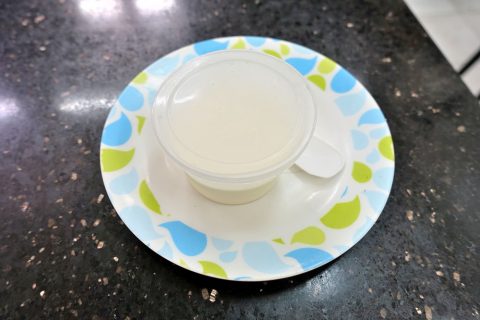 I also ordered yogurt (10,000 VND) which was said to be delicious, but it was just put on a plastic plate in a cup. In addition, the attached spoon is missing the corners …。
But the taste is no problem! This is a plain and delicious yogurt. There is nothing worth mentioning, but if you can eat it for 50 yen, it is good for refreshing your mouth.
The taste is normal, but the cost performance is not good?
After all, this time the accounting is 43,000 VND. The yogurt is 10,000 VND, so the large Xoi Ga is 33,000 VND. If it is a normal size (15,000 VND) and this amount, the cost performance is good, but with this content, I don't think I will use it again …。
I expected it because it was a popular restaurant, but I was not impressed. Looking at the other menu, the price is not so low, and I'm not sure about the cost performance.
Maybe we shouldn't expect too much from the taste of local food?
Xôi Gà Number One
Address:21 Nguyễn Trung Trực, Phường Bến Thành, Quận 1, Hồ Chí Minh
Opening House:9:00~21:00
♪Click here for a List of articles on "Ho Chi Minh City"