I would like to report on the ballet appreciation report in "Polish State Opera (Teatr Wielki – Opera Narodowa)" which I visited during my stay in Warsaw, Poland.
I have been to the National Opera House in Vienna and Prague, all of which are lavishly performed, and during breaks, with wine in hand, I have been whirling through the social spaces of ladies and gentlemen. I couldn't help but expect the same from the Opera House in Warsaw. What kind of world is waiting for us?
splendid appearance and simple interior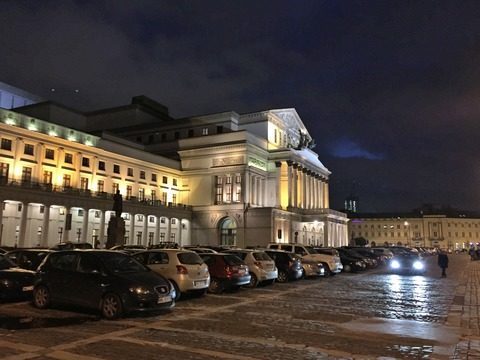 The exterior of the building is a beautiful white western style building, and you can expect a luxurious interior.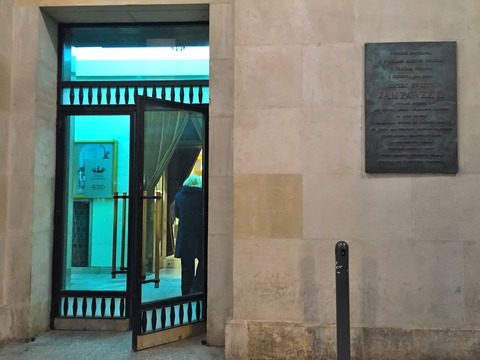 Entering from a dim entrance, …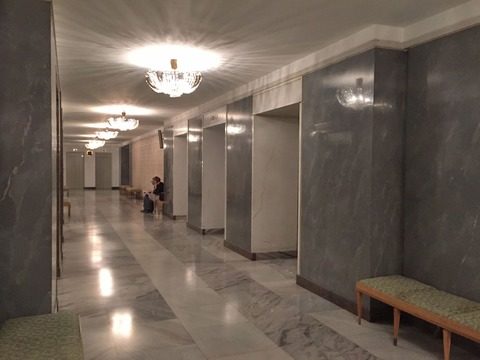 Huh?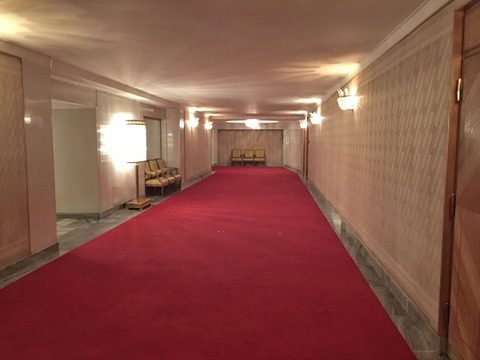 There were no gorgeous decorations or glittering lights, and I was stunned by the simple interior which I could not imagine from the beautiful appearance. You can enter the building from 1 hour before the curtain time, but you can enter the audience seats from 30 minutes before, so I will sit on a chair in the corridor and wait until then.
The program salesperson's response is terrible.
Programs were sold on the same floor. Today's program is Mozart's <Casanova> a rather robust booklet. The price tag is PLN 20.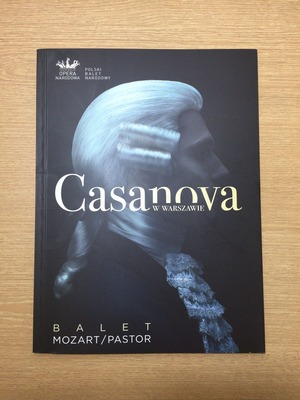 By the way, the salesperson (a young woman considered to be a part-time worker) for this program had a terrible attitude. The 2 salespeople had a chat in such an informal manner that I couldn't believe that they were at work. When I offered them money in English saying "Please give me one.", they gave me a program with a terrible look and slant eyes as if they were looking at something unpleasant. They didn't even respond to my "Thank you." at all and kept silent all the time, which made me feel very unpleasant.
All the restaurants in Warsaw greeted me with cordial hospitality, so I am very disappointed if there are people in this position.
The audience seats are at the civic hall level …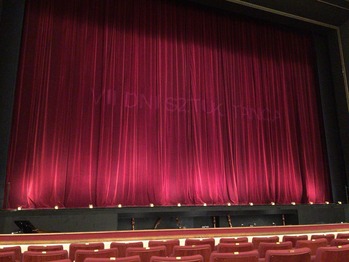 Now, I've changed my mind and it's 30 minutes before the curtain time, so I'll enter the auditorium.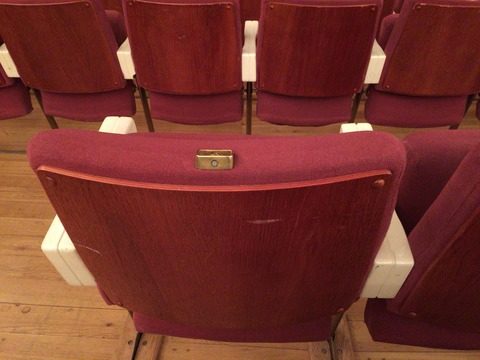 Unfortunately, this is also a "civic center" level. I don't have a dirty impression because of the thorough cleaning, but anyway I have a "old" impression. It's not as old as a historical antique, it's just like "worn-out" and has no taste.
Other than the seats on the 1st floor of Hiradoma, the upper floors seem to be "Circular", but it can't be compared with "Barcon" in Vienna. Even so, the audience appears to be uniformly dressed in "stylish" and to some extent functioning as "social scene". Jackets are basic for men, and I hardly saw people with casual fashion.
spectacular stage setting
The main content of the performance is that the dancer's skill is not good. There were only a few performers who were attentive to their hands and feet, making a series of mistakes. But the choreography and the stage decorations were very impressive. It's not particularly luxurious, but the breathtaking beauty of the space was something I had never seen in Vienna and was very attractive.
As for the orchestra, there were 12 type (The 1st Vn. consists of 12 trains.) in the relatively wide orchestra pit, and moreover, there were 8 contrabass, and I could hear the music with powerful bass. The choreographer was Krzysztof Pastor, and the conductor was Jakub Chrenowicz.
Although I was depressed by the seat at the level of the civic hall, I went around the building a little during the break.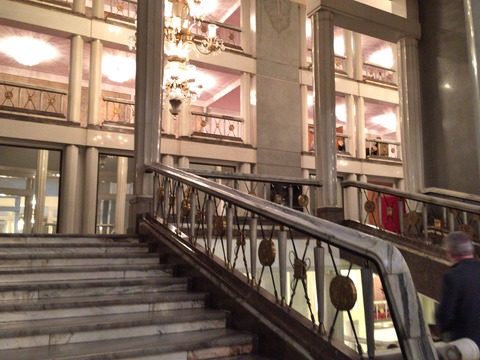 There was a large hall in the lobby on the upper floor (sit on the second floor) and it was very crowded.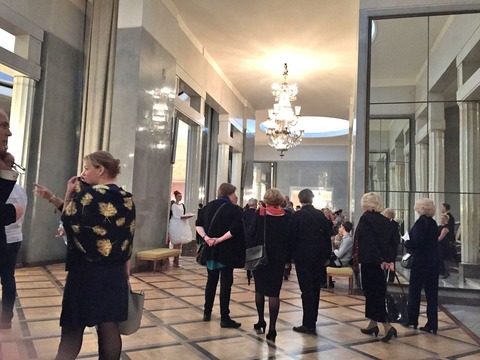 This seems to be the main place for social interaction. Over the counter table, with wine in one hand and chatting, I could see what I had seen in Vienna and Prague.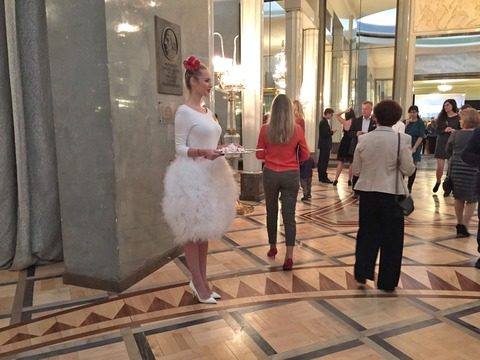 I was curious about this woman. I distribute it to customers somehow.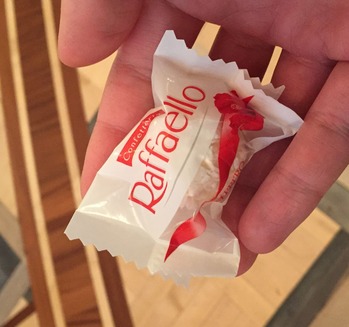 It was white chocolate. These detailed performances add a floral touch to the social scene.
Foyer art exhibition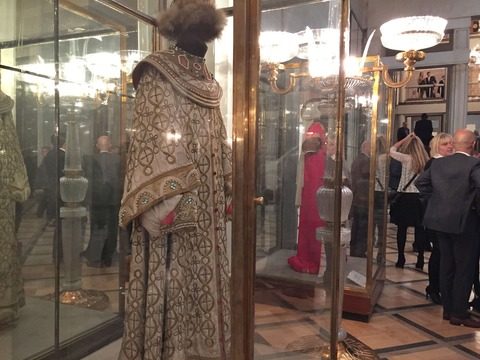 There was also an art exhibition in the lobby. What surprised me most was …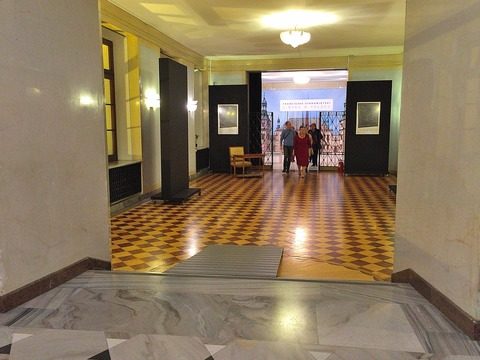 There is something like an entrance in the corner of the lobby. When I went inside, there was an art exhibition.
This time it was an exhibition of works by Franciszek Starrowieyski. The exhibition is held in many rooms, and the volume is large enough to make a museum. You don't have time to enjoy all of them during the break. In this way, I was surprised that there was an authentic exhibition that I could enjoy together with other than watching the main theater.
… Looking to Refurbish the Audience
It's true that its shabby interior is disappointing compared to the Opera House in a big city like Paris, but among the people of this city it seemed to function properly as a fashionable getaway place.
However, if we aim to become a "city of art" with a "Chopin" I think we should at least devote ourselves to renovating the concert hall. Like the Chopin Competition's "Philharmonic" I think it is too shabby a hall for world-class musicians.
There is also a plan to open and extend subway line No. 2, and if you look out over the city, there will be a rush to construct skyscrapers, and beside that there will be a concert hall with peeling paint and armrest seats. I felt as if I was looking at my own country, which is a weak artistic position with strong economic development.
This is an appreciation report for the Polish State Opera.
♪Click here for a List of articles on "Opera House & Concert Hall around the world"