When I arrived in Vladivostok, Russia, I walked through the city first night! What kind of city is Vladivostok? I would like to introduce roughly the impression of the town and the places to see.
♪ Here you go too → "Vladivostok" article list and travel guide
※This article was written before the virus scandal. This will be updated.
hilly city of Vladivostok
Although it is a city of Vladivostok, the area is small and it is wide enough to walk around only the main spots. I think 2 days and 1 night is enough for sightseeing.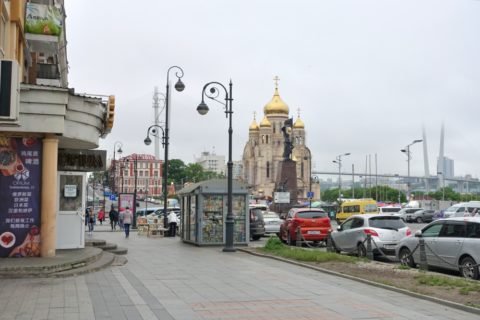 The city's main street is Svetlanskaya St., which runs from east to west and is close to Golden Horn Bay. In addition to numerous shops and restaurants, it is the center of the city where plazas and administrative offices are located.
Although Vladivostok has a rustic place, this is the only place with a lot of traffic and urban atmosphere!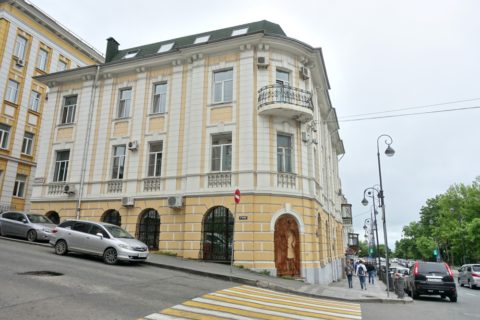 My impression of walking in the town is that there are many steep slopes. The topography of Vladivostok is quite unique, and there are many places where the altitude rises at once just a few tens of meters away from the coast, and I think that's the reason.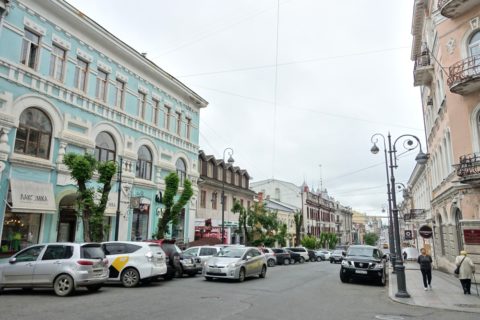 Another feature is that there are many colorful buildings when you look at the streets. It is very precious to be able to see such an authentic European street scene in only 2 and a half hours from Japan.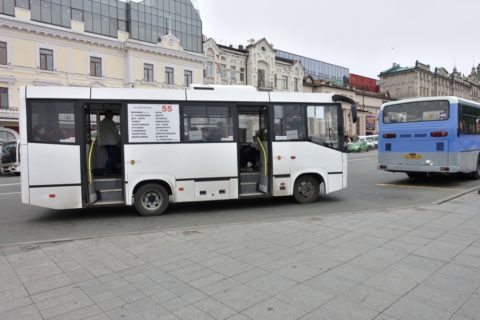 Bus and taxi are the only means of transportation in the city. I think there are few opportunities to use it because the town is small, but I think it is worth using it when you go to the northern part of the city or go to the Mariinsky Theater over the bridge.
If you're on a bus, use Google Maps for directions.
Monuments and churches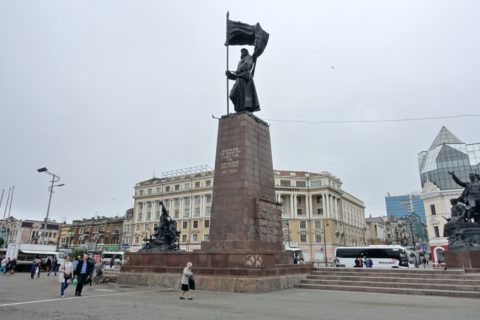 The main attraction of the city is the bronze statues that can be seen around Svetlanskaya Street. These are images of people like the Russian Revolution and Russian Holy missionaries, but there are three statues and monuments of various people all over the city, just near the central square.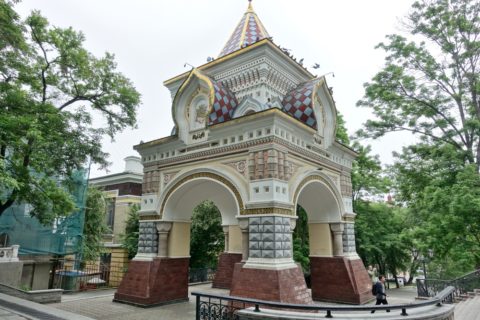 Nicholas II's Arc de Triomphe is 500 meters east of the central square. It was built in the late 19 century to commemorate the visit of Nicholas II, the Roman Emperor.
There are not many churches, but you can see characteristic buildings of the Russian Orthodox Church, such as the "Храм Часовня Андрея Первозванного" right next to the Arc de Triomphe of Nicholas II.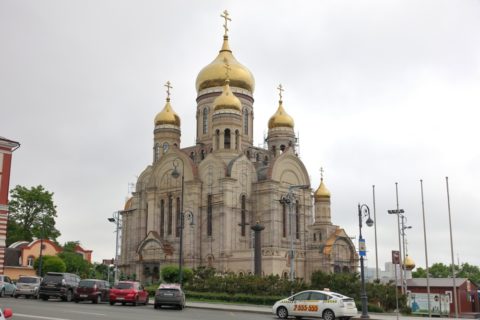 There is a big church next to the central square. However, it was under construction and could not be entered. For some reason, this mysterious church doesn't even show up on the Google Map, but it's a pretty impressive building in Vladivostok.
You can see the sea "Fountain Street"
Admirala Fokina Street, also known as "Fountain Street" is popular with tourists. This is a clean street for pedestrians and there are benches along the street.
It is a great spot to take photos because you can see the ocean through the fountain, but unfortunately the weather on this day is …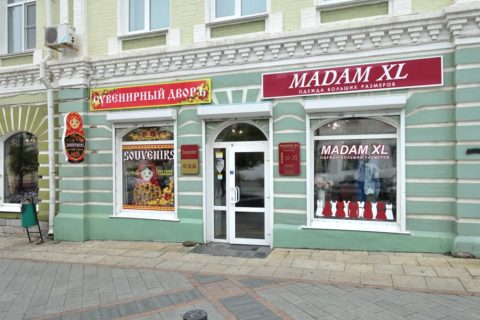 There are many shops and restaurants. I went to a chocolate shop which is famous in Vladivostok and a Russian restaurant where you can relax, but I will tell you about it in another article!
There is a supermarket which also serves as a souvenir shop, and you can get alcohol such as beer and wine here. The price is a little expensive because it is a convenience store price, but it is still a bargain compared to Japan, such as 90 RUB for 500 ml Heineken beer!
It's no longer a Korean town …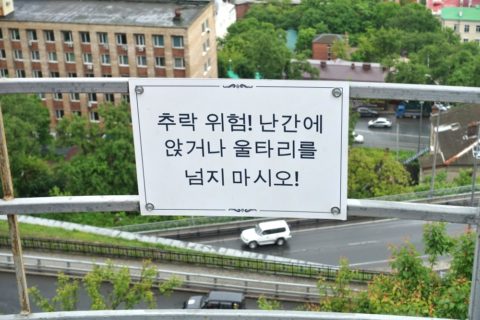 In a sense, the most impressive thing about the city of Vladivostok was the presence of Koreans. Everywhere I go in town, I can hear nothing but Korean, and every part of the city is written in Korean.
The hotel AZIMUT I stayed at was full of Korean tourists!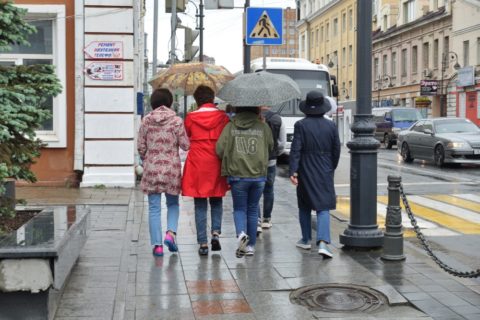 The city of Vladivostok which has become a Korean town …。 It may be natural since it is geographically close, but I hardly saw it in Khabarovsk which I visited after this, so only this city is abnormal.
It doesn't matter if there are many Koreans, but in the case of waiting in line at the reception of the hotel or at the cashier of the shop, I was interrupted by them 3 times in just 1 day, so I would like you to do something about the bad manners …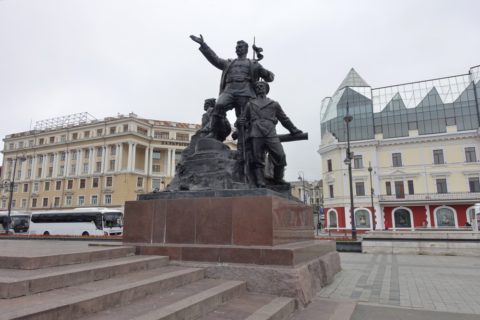 So, this is a quick introduction to the city of Vladivostok! There are no people who are involved in the incident like those in St. Petersburg, so I think it is safe, but it is better not to forget to carry a bag in front and do basic crime prevention.
♪ Here you go too → "Vladivostok" article list and travel guide