After eating at the shopping mall "mercury ville" in Bangkok, Thailand, I dropped by a supermarket in the department store "Central" across the street. Here is a high-class supermarket "CENTRAL FOOD HALL" that is often used by Japanese people. While many Japanese ingredients are sold, Japanese sake is surprisingly expensive and I am surprised!
A supermarket in Bangkok, which is quite different from that in Japan, has some hours during which it is not possible to buy alcohol. This time, I would like to take a look at the alcohol situation in Thailand.
Central Supermarket "CENTRAL FOOD HALL"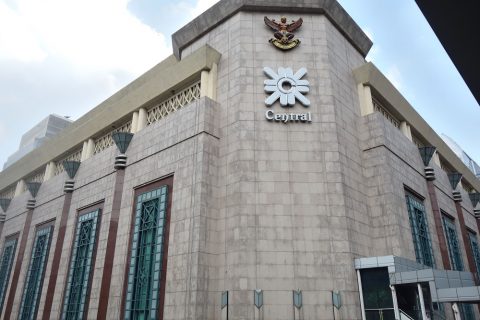 From the same BTS station, Chid Lom, which we covered in yesterday's article "Savoy Restaurant", head for "Central" on the other side of the station. Needless to say, many Japanese living in Bangkok, an upscale department store in Bangkok, use it.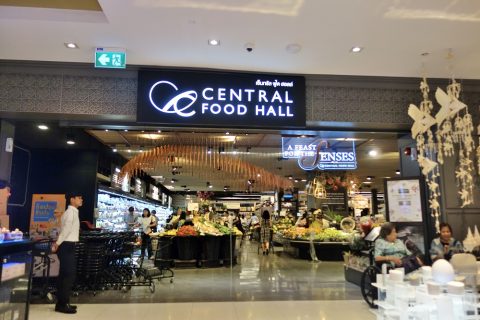 It's a big department store, so I was a little lost, but the supermarket is at the back of the 1st floor, called "CENTRAL FOOD HALL".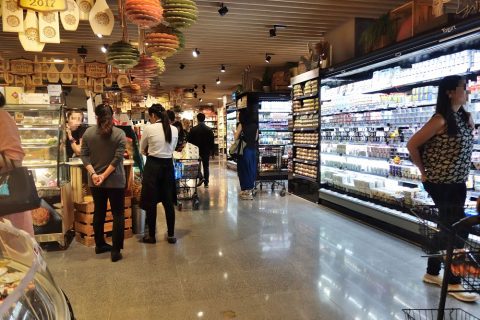 It's a huge floor! It takes a long time to find what you're looking for because the scenery is the same wherever you go. … Looking at the selection, I noticed that this place has a lot of international food and also a section for Japanese food.
a wide variety of wine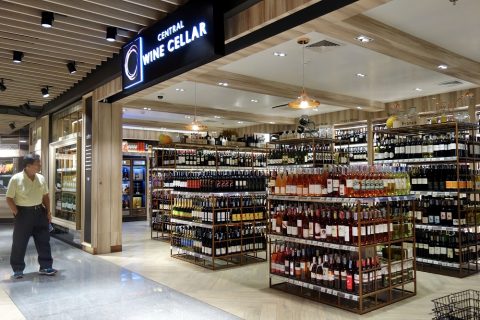 I found an alcohol section in this supermarket! It says "Wine Cellar" but basically all hard liquor except beer is gathered in this.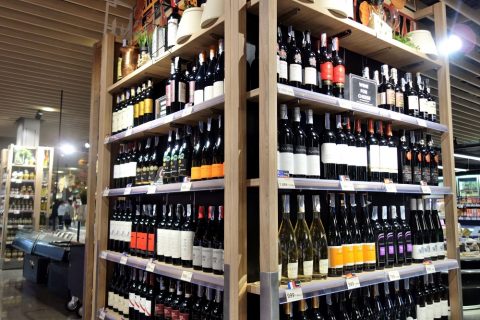 The number of wines is amazing! I've never seen a supermarket with such a wide variety outside Europe!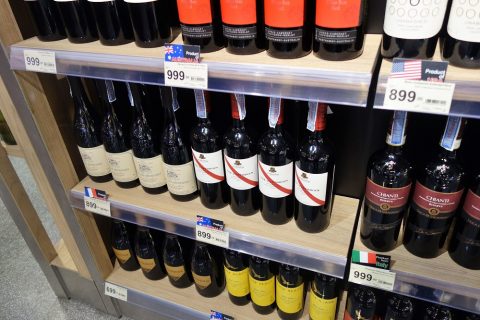 We have wines from all over the world including rice, France, Australia and Italy, but the prices are quite high. "The custodian" is priced at 899 baht and "CHIANTI RISERVA" at 999 baht, roughly 1.5 to 2 times the price in Japan.
Japan is by no means a country where wine is cheap, but looking at this, I feel that Japan is quite blessed.
Japanese sake and whiskey are surprisingly expensive!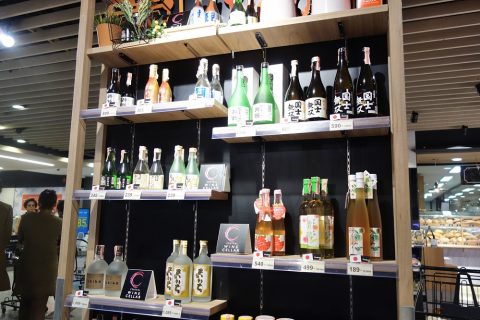 Next, let's look at Japanese sake. It may be because Japanese people use it, but there are so many products that you can't believe it's overseas.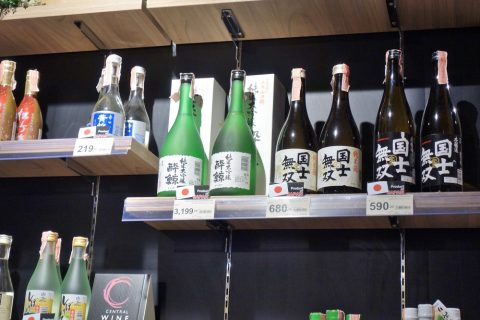 But the price is bad! The "Suigei" of junmai daiginjo that can be bought for 4,000 yen in Japan is surprisingly 3,199 baht! The "Samurai Warriors" next to it is sold for 1,280 yen, so it is also 2 times as expensive as Japan.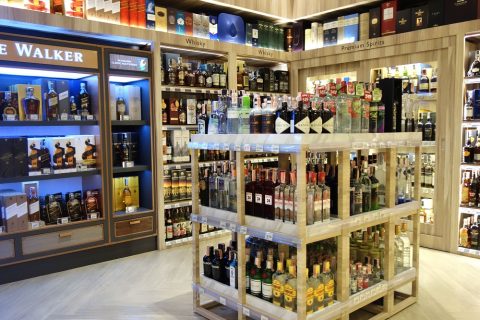 And whisky. This one also seems to have a variety of items, mainly Scotch, …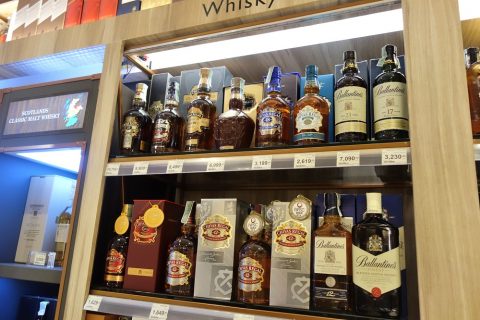 It's still pretty expensive! This is also two to three times more than buying in Japan. The 4-digit number written in Thai Baht looks like the price in Japanese yen …。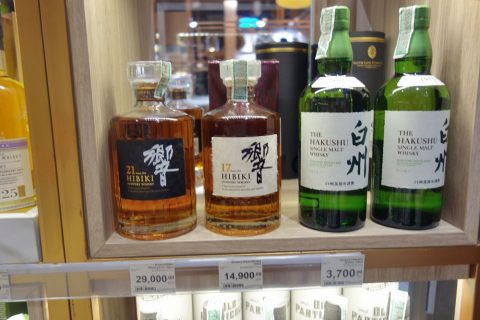 However, it is worthy of evaluation that they have a good selection of premium sake such as "Hibiki 21 years" which is rarely sold at supermarkets in Japan. It's true that Japanese supermarkets are cheap, but they don't have any mid-market or higher brands.
Beer is relatively cheap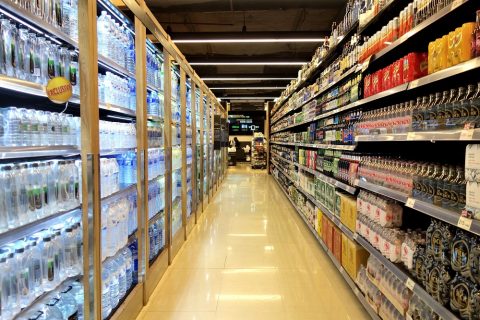 On the other hand, beers are placed in the drink section such as water, and the price is not so high. If you take a look at the beer section, …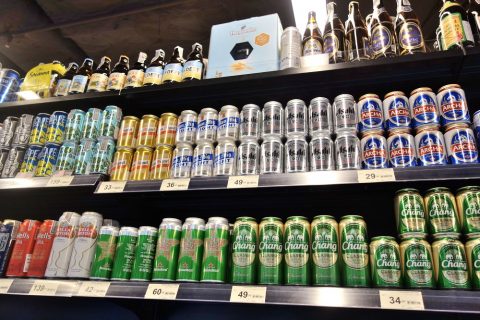 A 350 ml can of beer costs 30 ~ 40 bahts. They are all brewed in Thailand and neighboring countries, but even Asahi Super Dry Co., Ltd. of Japan sells them for 49 baht, which is cheaper than supermarkets in Japan.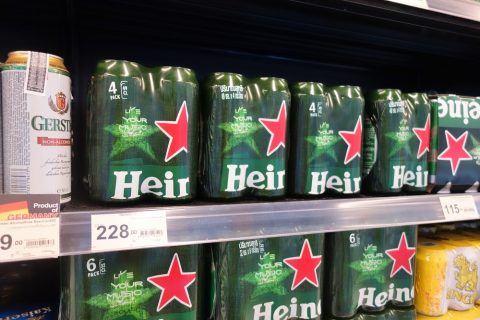 Heineken beer 490 ml x 4 is 228 baht, about 188 yen per bottle, which is more expensive than buying in Europe but cheaper than in Japan. However, the price difference between hard liquor and beer is …!
a time period during which alcohol can be purchased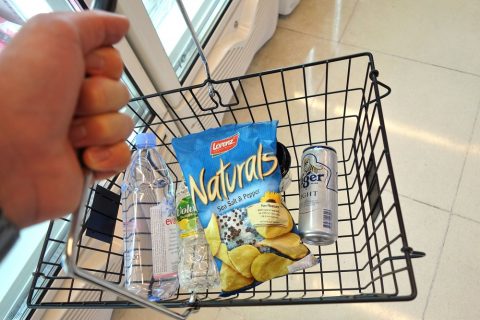 Well, this time I put one bottle of beer in the basket and lined up at the cashier, but I forgot the important thing! Yes, in Thailand the selling hours of alcohol is restricted and it is only sold between 11:00 ~ 14:00 and 17:00 ~ 24:00 and you cannot buy it at other times.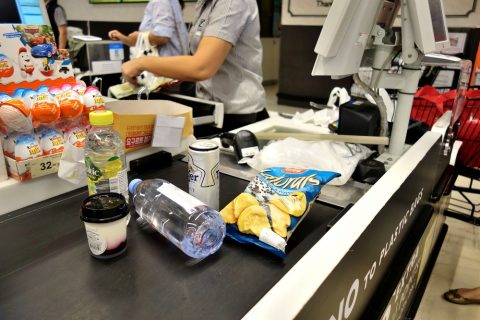 It was 15:30 at that time, and I completely forgot about it and took it to the cash register, but the staff collected it. … but they kindly responded to me with a smile saying "Sorry ~", which was helpful.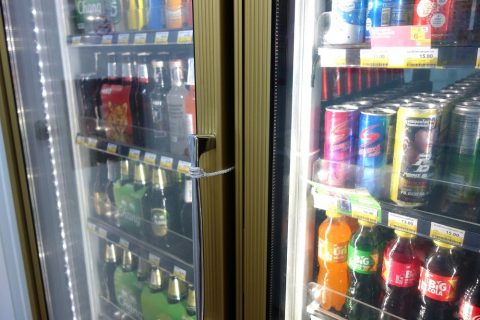 By the way, at the convenience store (7-Eleven), when I visited during the daytime, the door of the refrigerator was tied with a string like this, and I could not get beer. It would be easy to understand if the supermarket does it like this.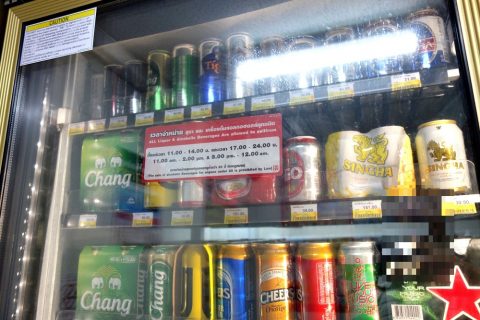 Alcohol prices and the degree of freedom in Thailand are quite different from those in Japanese supermarkets. If you go to Europe, there are beers and wines that are cheaper than water (Not really, but …) and people get drunk with beautiful sake from the daytime, but that's not the case in Southeast Asia.
♪Click here for a List of articles on "Bangkok"