I will be flying with TAP Portugal from Lisbon International Airport, but this time I used the special check-in counter "TAP Premium" as it is in business class!
I would like to report in detail about the quality of the response and the time required.
TAP Portugal Airlines check-in counter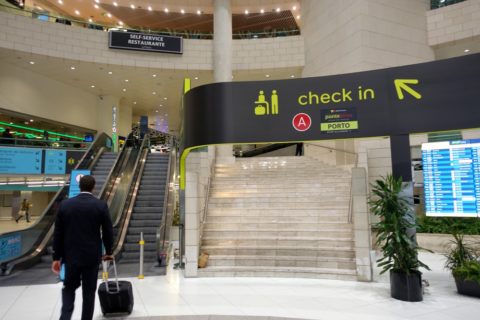 The check-in counter for TAP Portugal Airways at Lisbon International Airport is Zone A. Go in the front entrance, go up the escalator on the left, and it's in the back.
Please see yesterday's article about the airport terminal → check out Lisbon International Airport access, terminal and duty-free shops!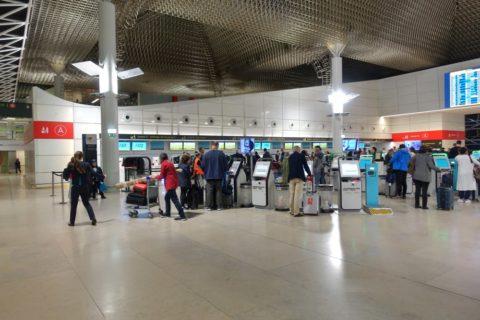 When I went to Zone A, the first thing I saw was the self-check-in and baggage drop counter. There is also a manned counter in the back, but it was hardly open, so I think the basic usage for economy class is this self-check-in.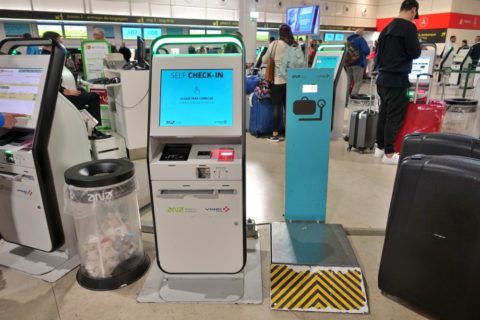 Self-check-in starts by scanning your passport that you've registered in advance in the machine. It's easy once you get used to it because it's in English, but you might be a little worried if it's your first time. …
These days, more and more airports are abolishing manned counters and standardizing on self-check-in, so it's quite a harsh world. …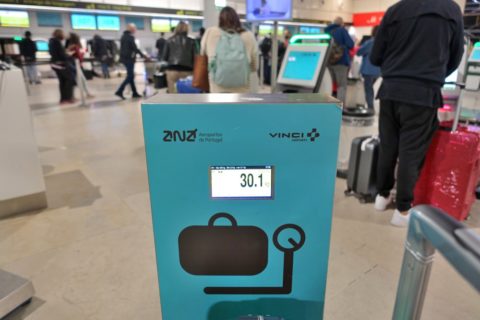 Also, there was a scale next to the machine, and when I weighed my suitcase, it was surprisingly 30 kg (laughs)!
Business class passengers are allowed up to 32 kg, so there is no problem, but please be aware that Portuguese airlines accept only 1 basic economy class ticket for 23 kg for free (Check the official website for Portuguese Airways check-in baggage rules).
Surprisingly, there was a long queue for TAP Premium check-in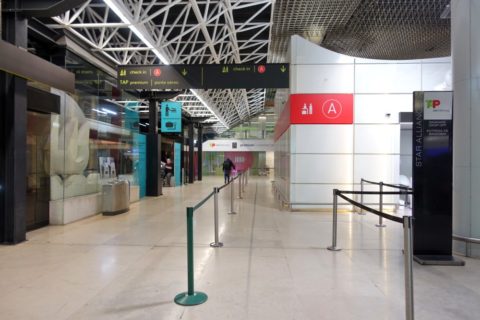 If you go further from the left to the back of the self-check-in counter, there is a manned counter, and one corner of it is a special check-in counter called "TAP Premium".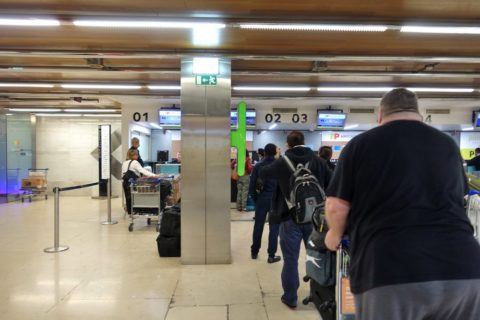 TAP Premium check-in counter has 5 lanes in total. It is more than general economy class, but the line is not 1 line, it is a system where people line up at each counter, so if there are people who take even a little time, it will be a huge line in no time …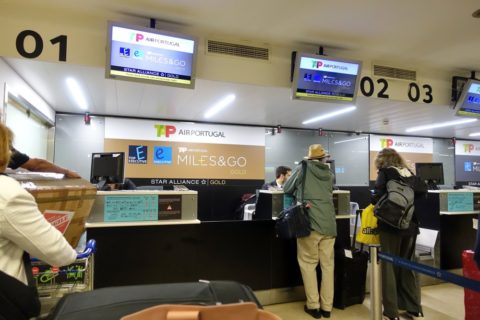 In fact, the lane I lined up took a lot of time, and it took 15 minutes just to check in …! This premium check-in service is available not only for business class but also for Star Alliance Gold members, so there are quite a few users.
The staff was polite, but if you are in a hurry, it might be faster to finish with the self-check-in mentioned earlier …?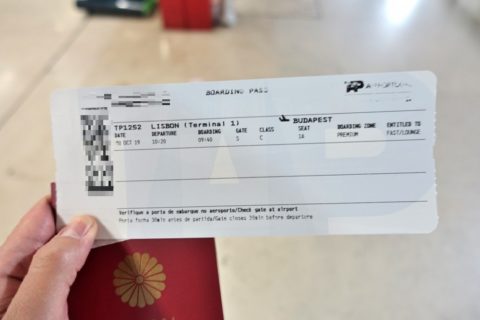 I got the boarding pass safely even though I was irritated waiting for my turn (lol)! The face of the ticket looks a bit bleak, but it has all the necessary information.
Fast Track is available for a fee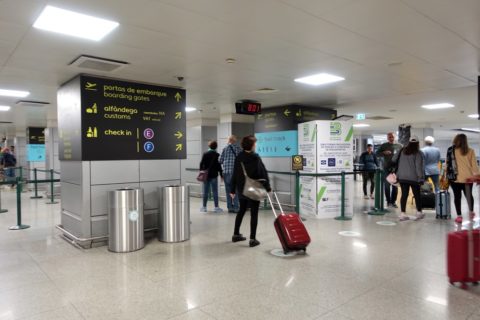 Once you've checked in, you'll go through security checks from the departure gate and then go through immigration. If you follow the signs that say "Boarding Gates" you will soon see a sign that says "fast track".
This time I use business class, so I can use this fast track.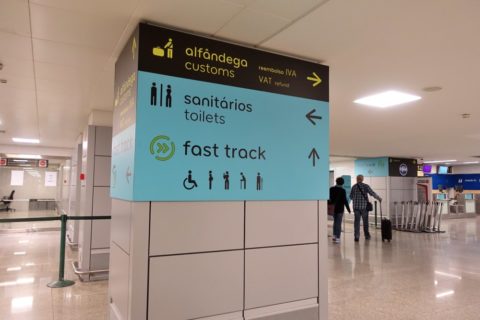 A fast track at the right end of the normal lane. If you scan the bar code of the ticket, the gate will open and you can enter.
I actually used it, but it is OK to leave PC and smart phone in the bag for security check, and keep shoes on. There was no immigrationatar line, and I was able to get out in just over 5 minutes!
Usually, there was a little line in the lane, so you can say that this effect was effective.
The Fast Track is available to non-users for an additional fee. The price is €9 and you can apply from the airport HP, but you have to specify the time in 15 minutes, which is quite troublesome …
The price is over $10, so how many people actually pay for it …?
surprisingly time-consuming business class route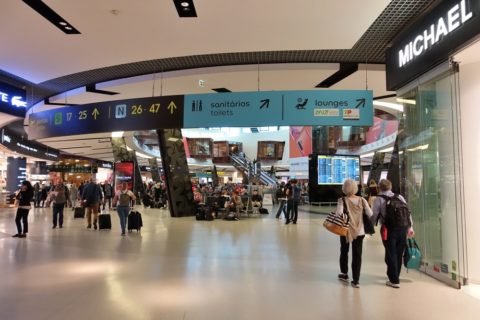 So, in the end, it took 15 minutes to wait in line at the counter, 6-7 minutes for immigration and security check, and almost 30 minutes for everything else! Even though it's such a compact airport, this is something that needs improvement.
Next time, I will report the business class lounge of Portuguese airline!