Merlion statue in Singapore. The statue at Merlyon Park in particular is one of the most famous tourist attractions in Singapore, but it's also one of the more uninteresting "The world's top three disappointments" spots you may have visited.
I wanted to look back at the photos I took when I visited the park to see if it was really a disappointing spot.
※This article was written before the virus scandal. This will be updated.
To the tourist center "Marina Bay"
Merlion Park is located in the "Marina Bay" area of Singapore. Needless to say, this is the center of sightseeing in Singapore. The Bay Area has been developed at a dizzying pace in recent years, so the scenery may be a little different now than when I visited it.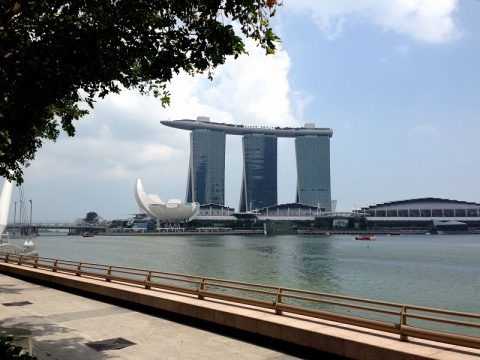 After all, the symbol of this area is Marina Baysands. I am quite used to seeing it now, but when this was done, it was shocking! I climbed up here and saw the night view, but I'll take a rain check.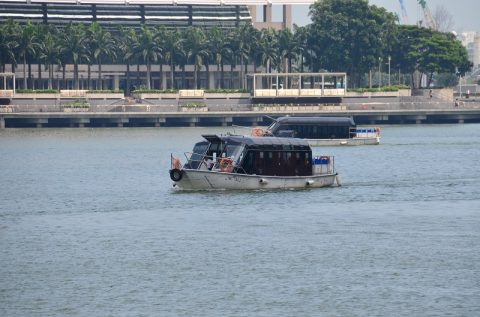 Marlion Park and Marina Bay Sands can also be reached by water taxi in 10 minutes. It takes only about 15 minutes on foot, so it doesn't make much difference, but I recommend it because you can enjoy different views during sightseeing.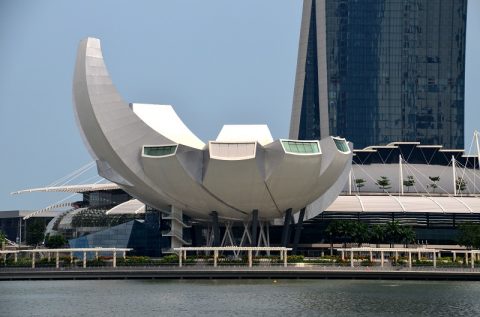 By the way, this novel building next to Marina Baysands is "SatScience Museum". According to the website, there are various exhibitions, so even adults can enjoy it? I will visit there next time I go there.
桟橋から見るマーライオン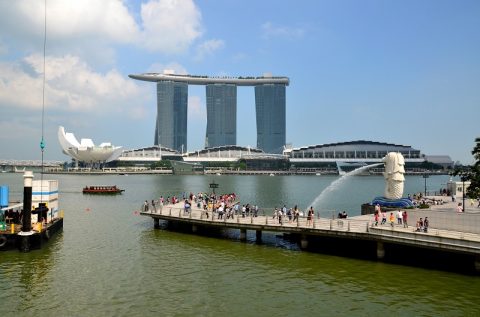 I went to Merlyon Park. This is a pier where you can see the Merlion from the front (This scene is four years old. There is now a pedestrian bridge that leads to the Esplanade area → Tourists to the chaotic Merlyon Park! compare with a picture four years ago).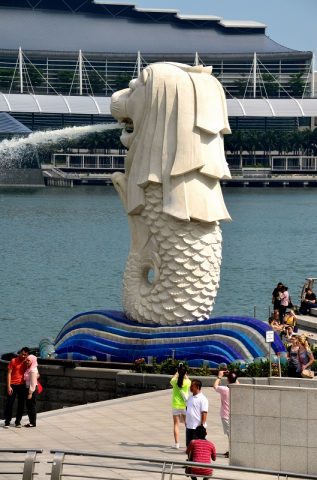 The statue is about 8 meters tall, and if you look closer, it's pretty big.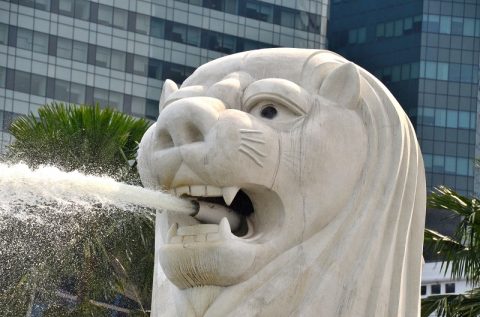 It was built in 1972 and is kept clean for that. It seems to be hard to take care of because of my white skin.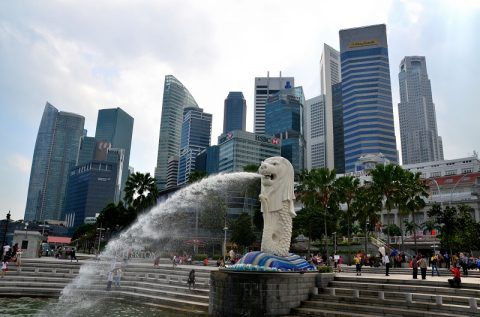 I went to the end of the pier and took a picture with the skyscrapers in the background. Well, is this the most cliché plot? If you get a night view, the lights on the building will be lit up and it may be more prosperous.
By the way, whenever I go to a place like this, I am almost always asked, "Please take a picture.". This time I was approached by 2 groups including Japanese even though I only stayed for about 5 minutes …。 Of course I readily agreed, but I may look like a person who is easy to talk to and handle in both good and bad ways ・・・。
Is it really a "Disappointed" area?
Looking at it this way, it is true that Merlion alone is not attractive, but I didn't feel so disappointed when I considered it as one of the areas of skyscrapers and Marina Bay Sands. In addition to the beautiful scenery, it is a spacious area with a sense of spaciousness that makes me feel excited.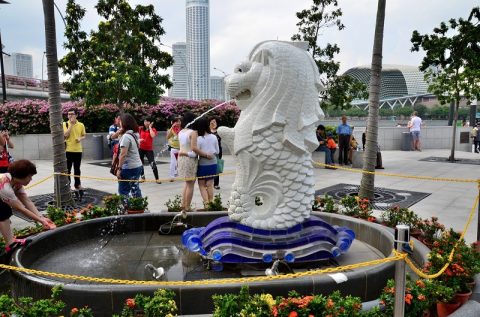 But Singapore has other Merlion statues as well, and Sentosa has 37 meter monstrosities, so maybe it's not really worth going all the way to visit Park for. Especially repeat customers won't stop by, won't they?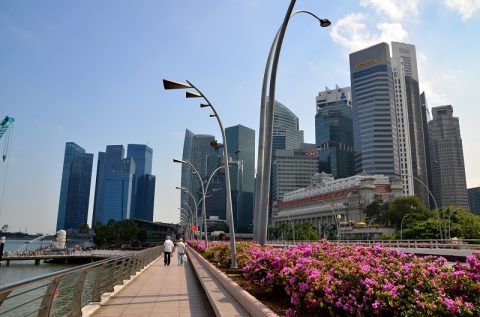 It's safe and the airplanes are cheap (The hotel is expensive …), and you can even see Japanese signs at the airport, so I think Singapore is a recommended country even for beginners abroad. I am also looking forward to visiting the month after next!
♪Click here for a List of articles on "Singapore"