In Singapore, subway tickets are IC cards, just like in Japan, but the ez-link card can be used in the same way as Suica or Pasmo. If you charge the required amount in advance (top up), you don't have to buy a ticket every time you get on the subway.
This time, I would like to see how to charge the ez-link card and how much money is required for a short trip to Singapore based on my experience.
need for an ez-link card
As we mentioned yesterday, the ez-link card is essential for active sightseeing in Singapore. I don't want to wait in line for every MRT and I don't want to waste any time during my short stay.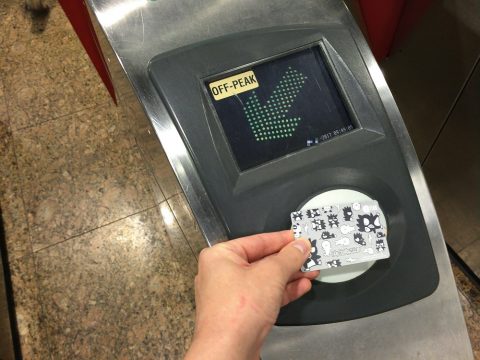 The gate opens when you hold your card over the IC reader at the MRT ticket gate. Unlike Japan, the response is a little slow, but you can still use it just like you get on a train in Japan.
The disadvantage of the ez-link card is that it requires an unrefundable deposit of $5. Even so, the benefits you can get for about \420 are immense, so you should definitely have an ez-link card to commemorate your trip.
Ticket vending machine showing history
The ez-link card sold for $12. Of that amount, $7 is available, excluding the deposit, and the rest is charged (top up).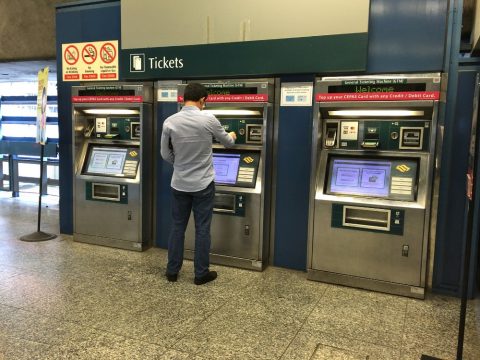 The top-up is done at the ticket machine at the station. This point is no different from Japanese Suica.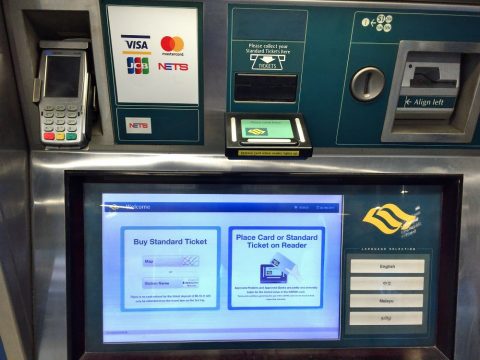 The structure of the ticket vending machine looks like this. You can choose from 4 languages, but English is the default, so you don't need to touch anything. You can pay by cash or credit card, and JCB is also OK! It is very different from the JR ticket machine which only accepts view cards.
To do this, first place the ez-link card on top of the card reader. Do not move the card until all the procedures have been completed, as the reader says.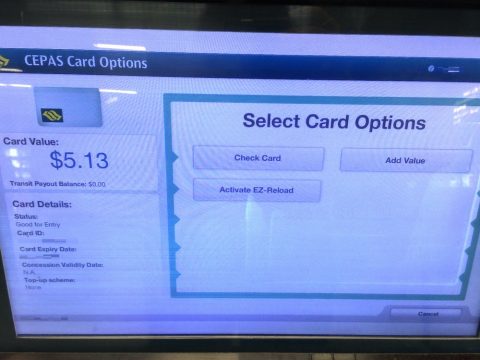 When you place the card, information such as the current balance and card ID number is displayed on the left side, and a menu is displayed in the center.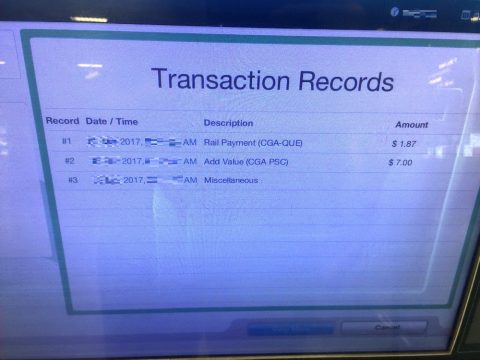 If you press the Check Card button, Transaction Records will appear, showing detailed usage history of the card. You can see that you got on the train at Queenstown station after purchasing the card at Changi airport. The station name is written in three letter code.
Chargeable in increments of $10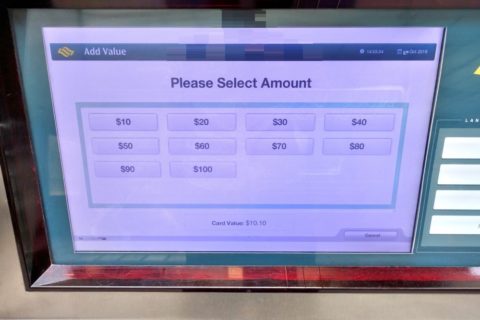 Press Add Value to top up. At this time, the current charge amount is displayed at the bottom of the screen, so you don't have to worry about forgetting the charge amount you saw at first. The charge amount is $10 units, up to $100.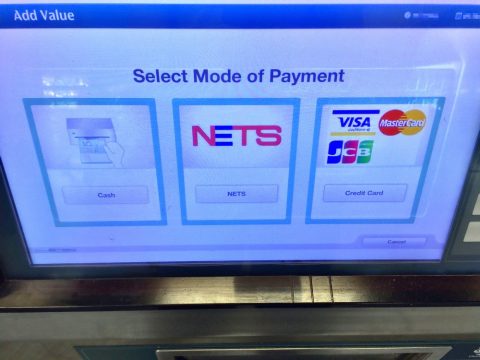 When you specify the amount, the settlement screen appears. If you're using a credit card, push the far right.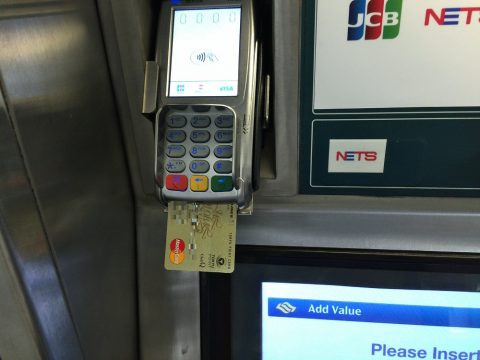 Insert your credit card into the reader on the left. It is good that I don't have to worry about the card coming out because it is not the type that the card is sucked in. I was not asked to enter the pin code (PIN number).
When you press the receipt button that is displayed at the time of payment, the receipt will come out from the opening at the bottom of the LCD screen, so make sure to take it. We recommend that you issue a receipt just in case.
Try again if there is an error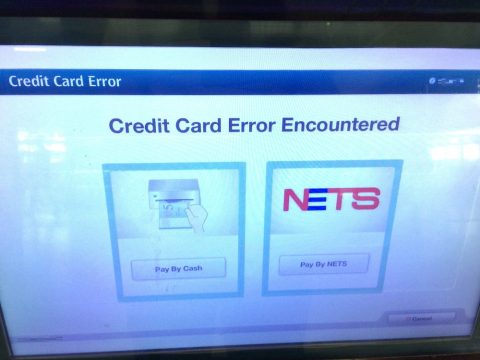 Also, sometimes an error appears and I cannot pay by credit card. In that case, the credit card will not be displayed in the payment method selection, so there is no choice but to cancel once and start over.
There seem to be several factors, such as the credit card being inserted too slowly, but if you try again, you can make a payment without any problem, so there is no need to worry.
How much do I need to pay for a trip?
Ez-link cards top up in $10 increments. You need a large amount of money, so you may wonder how much you should charge during your stay.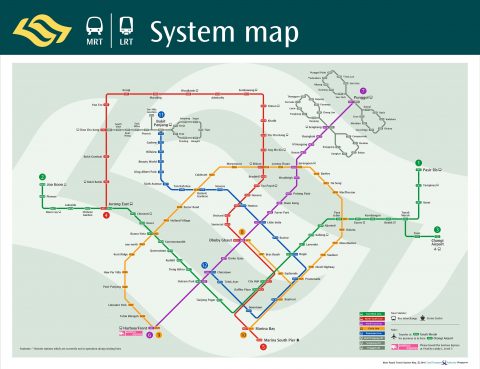 As you can see in the picture above, a 45 minute ride from Changi Airport to Queenstown Station on the Tozai Line costs $1.87. If it is near, for example, you can go from City Hall to HarbourFront for $1.07, so you don't need to charge so much. I spent $19.7 for 4 full days sightseeing, even though I used the bus actively.
Singapore MRT Bus has another tourist pass (1 day = $20, 3 day = $30, each with a returnable deposit of $10) for 4 days which is $50 and even with the deposit returned it is $30 which is more expensive than this one.
If you ride MRT like Tetsu-chan, it's a different story, but if you only use it to go around sightseeing spots, I think the ez-link card is more economical.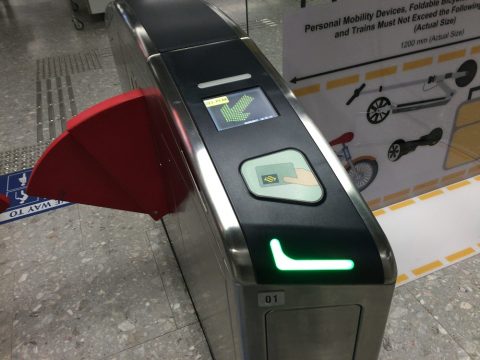 That's all for ez-link cards. Please think about it as a way to make your stay in Singapore a little easier and more economical.
♪Click here for a List of articles on "Singapore"