When I was travelling in Singapore, I mainly used buses rather than MRT, but the site BusRouter SG was useful when I used buses. You can find out the details of bus routes and stops all over Singapore, as well as the arrival of buses in real time.
It is compatible with smartphones, so you can easily check it when you are out. Here's how to use BusRouter SG, a must-have site for your Singapore trip.
※This article was written before the virus scandal. This will be updated.
Detailed route map of Singapore buses
BusRouter SG is a website with bus routes all over Singapore. I use Google Map, so it's very convenient.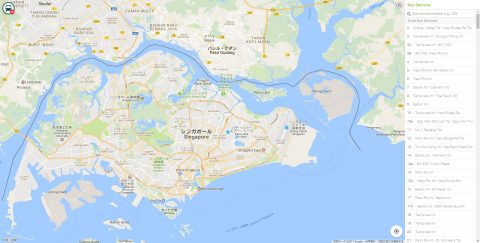 When you open the site, all bus routes are displayed on the right side of the big map. If you know the number of the route bus you want to take, you can click it and follow it, but if you zoom in on the map, small bus stops will be displayed in red ◎.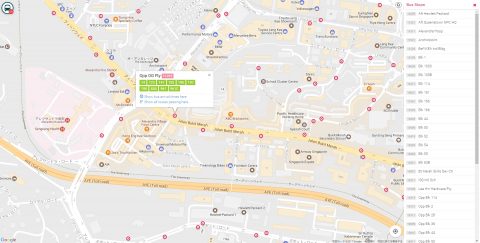 If you click the ◎ button, the route number of the bus stop will be displayed, and if you click the number, you can see the details of each route.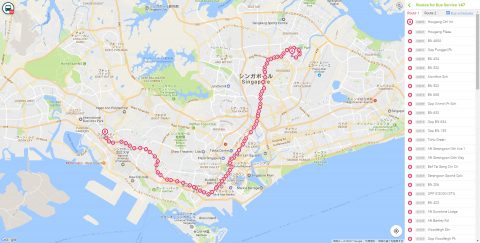 At this time, all stop names of the route are displayed on the right side, and when you click it, the detail screen of each stop will jump. Also, by switching between Route 1 and Route 2 at the top of the bus stop name, you can see the round trip route and bus stop.
Real-time display of bus arrival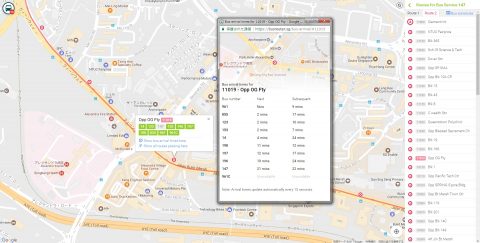 Click on Show bus arrival times here in the bus stop details. Then, a pop-up appears, showing the buses that pass the bus stop in order from the top. You can see the next bus "Next" and the next bus "subsequent", so you can be flexible.
As you can see in the display below, this display is updated every 15 seconds to keep you updated.
Compatible with smartphones
This BusRouter SG is not an application of ios or Android, but it is a site compatible with smartphones, so you can use it without any problem. If you want to go to ○ ○ from a nearby bus stop, you can check it out right away.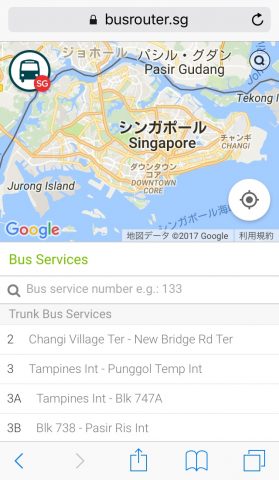 When you open this site with your smartphone, there is a map at the top and the names of lines and stops at the bottom. You can put your smartphone sideways, but the area of the map becomes unusually small, so it's easier to use the vertical display.
As for bus map of Singapore, there are smartphone applications such as "On SG Buses" and "SG BUS STOPS", but it is not easy to use because it displays advertisements and there is no function to select from maps. This BusRouter SG is stress-free because there are no advertisements.
I actually used the real-time function!
Now, let's take a bus with this Bus Router SG. I wonder how accurate the real-time bus arrival information is.
This time, I used the bus number 197 to go to the City Hall direction from my hotel. The MRT requires a 15 minute walk to Queenstown and bus is by far the easiest way to get there from City Hall Station.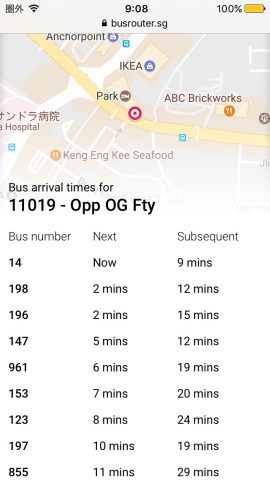 I didn't have wifi this time, so I checked before I left the hotel room and the number 197 bus arrived 10 minutes later. At this time, it is 9: 08, and we will head for the bus stop.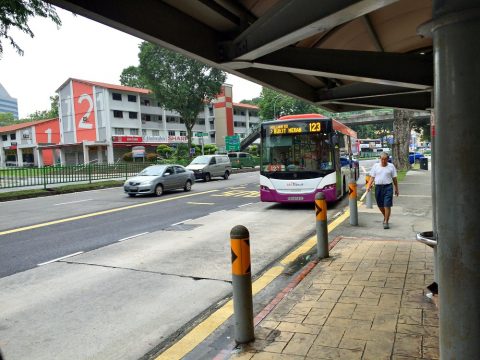 When we arrived at the bus stop, the number 123 bus came first. The time is 9: 17, which is almost perfect.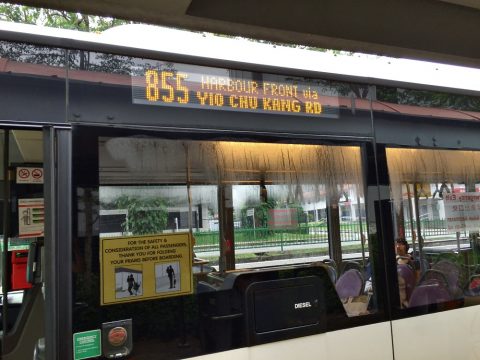 Next came 855. It is supposed to come 1 minute after 197, but the time is just right at 9: 18. 197 seems to be a little late.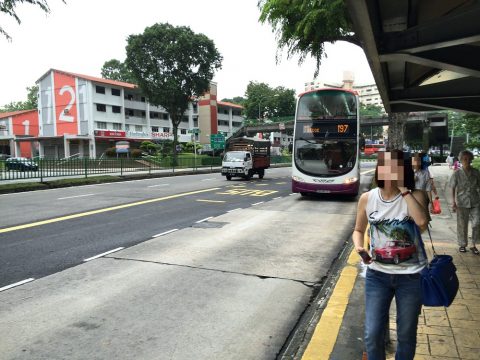 Soon after that, the number 197 came. It arrived at 9: 19, 2 minutes later than what I searched 10 minutes ago, but it's still pretty accurate.
If you use it well, you can easily move the bus.

As you can see, the BusRouter SG's real-time capabilities are fairly accurate. If you use it with route search, it will be very convenient to travel in Singapore.
Even with a regular Google Map, there is a function to display the bus that comes in real time by tapping the display of the bus pavilion, but the Bus Router SG which displays the route route and the bus stop in the map in an easy way is easy to understand visually because it is specialized in the bus.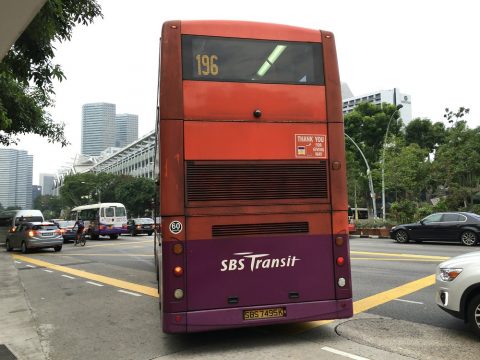 Compared to the MRT, which requires you to walk underground, the door-to-door bus that takes you to your destination is effective in conserving your physical strength as it requires less walking distance. In addition, there are double-decker buses, so it's perfect for sightseeing.
♪Click here for a List of articles on "Singapore"