I made a stopover in Singapore in transit, but this time I decided to stay 1 night and go sightseeing with a tight schedule of 23 hours stay!
Singapore Changi Airport is reborn as a hot airport with the opening of the new facility "Jewel". How much fun can you enjoy in less than 24 hours of transit? I'd like to examine it.
※This article was written before the virus scandal. This will be updated.
Stay 23 hours.
This time I will stay in Singapore for exactly 23 hours from the time I arrive at ANA at 0: 25 to the time I board the (Turquish Airlines) that departs from ANA at 23: 25 p.m. to Istanbul. It is the schedule just in time for the transfer, which is set as "Within 24 hours".
In the case of ANA special ticket, there is a rule of "Stop over for more than 24 hours is limited to 2 times in all steps.", and by doing so, you can stay for 1 night without consuming the stopover.
Staying at Crowne Plaza Hotel at 1:00 a.m.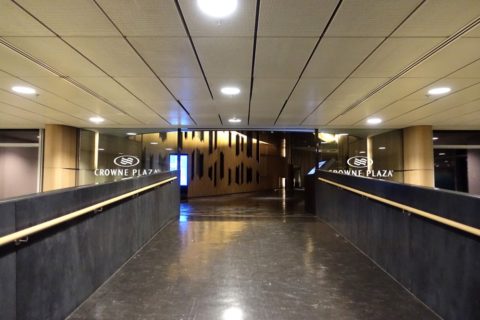 After checking in and picking up my luggage, I immediately went to my hotel! This time I arrived late at night, so I thought it would be expensive to take a taxi to the city, so I stayed at Crowne Plaza Changi Airport which is directly connected to the airport.
It is in a great location where you can check in only 30 minutes after arriving at Singapore! However, even though it is a 5 star hotel, I am a little puzzled about the facilities. …。
I would like to report about this hotel separately.
12:00 Enjoy the newly opened "Jewel"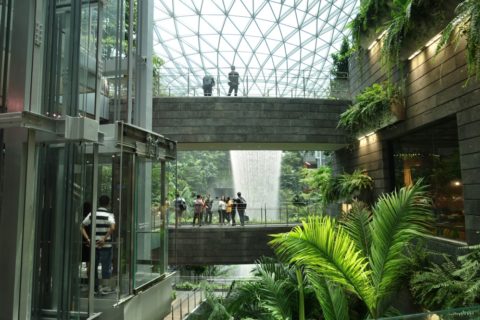 When I left my luggage at the hotel the next day, I first went to "Jewel" in Changi International Airport! It's a new facility that just opened this year in an area surrounded by three terminals, T1 to T3, but you can see a huge population waterfall like no other!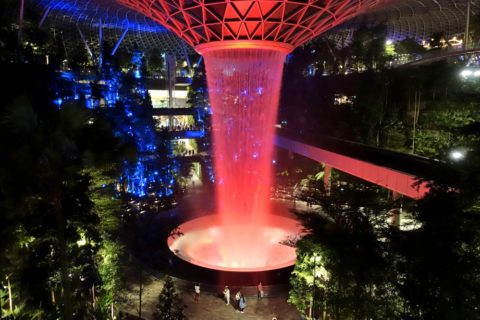 In addition to being lit up at night, there is also a fountain show with music that is held at regular intervals, so if you don't have time, it is recommended to visit at night first!
I would like to tell you more about this Jewel.
14:30 Nasirema at the airport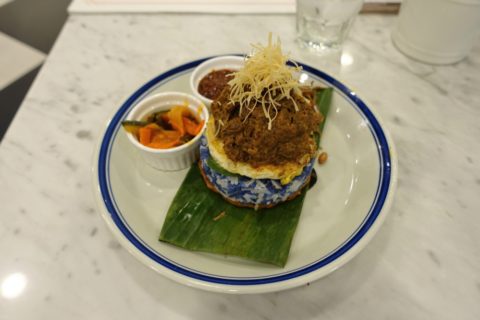 At Changi Airport, there are various restaurants including the new facility Jewel, but this time, you can enjoy a slightly different original Nasirema at the restaurant called Colonial Club on the departure floor of Terminal 3.
I came here because I was attracted by the pictures on the internet, but the taste was surprisingly decent?
15:30 MRT to Marina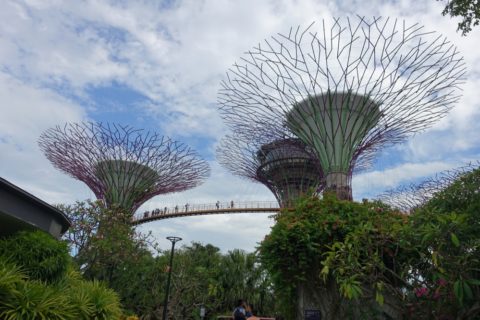 After lunch, we moved to the city center using MRT. I stayed at Gardens by the Bay and visited "supertree" which I had not been there before!
MRT is a local train, so it takes time. It took about 2 hours to get to and from the airport this time, so if you prioritize the time, taking a taxi might be the right way.
Shower in lounge at 19:30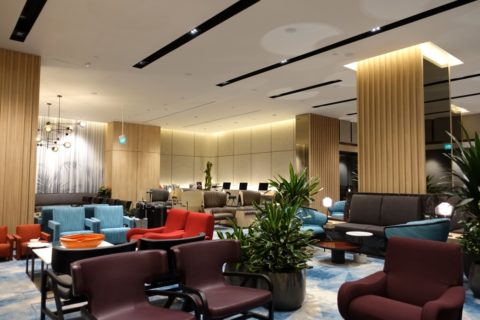 When you return to the airport from the city, you can relax after taking a shower in the lounge! Singapore's Changi International Airport has plenty of early check-in counters, so you can check in earlier than three hours in advance and enter the lounge.
This time, I used the lounge in the newly built Jewel, and I could relax in the stylish space! More in a separate post.
You can fully enjoy Singapore in a short time!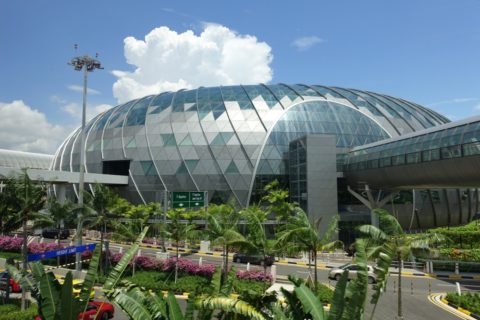 So, I could enjoy various things even in a short time, visiting Singapore without stopping over! In particular, Jewel at Changi Airport has various attractions besides shops and restaurants, so you can play all day long.
♪Click here for a List of articles on "Singapore"