Since 2018, Singapore Airlines has launched the latest aircraft, the B 787 -10, and it has become a hot topic of conversation. This time, I would like to report the very popular business class seat.
Staggered seats, how does it feel?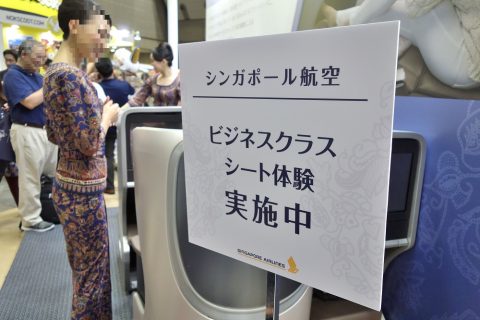 For this business class seat experience, there are two seats in the booth, one in the standard position and the other in the bed position.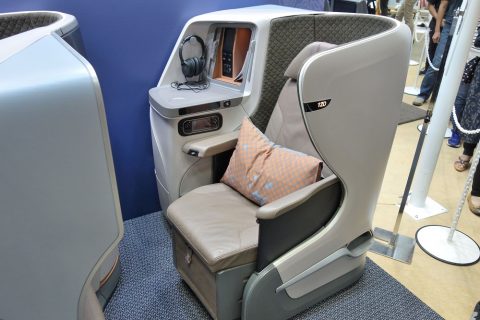 Start with the standard position. The seats are brown and gray in a calm color, and the arrangement is the same as the staggered arrangement of ANA business class, but the partition protrudes widely, so it feels like a private room and is good!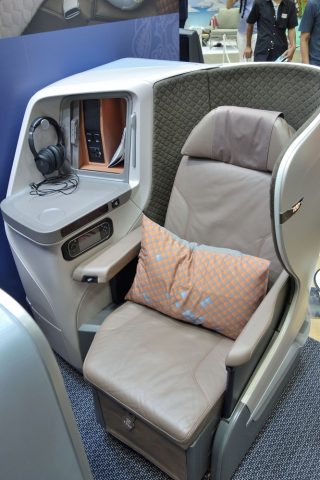 The seat is very spacious (up to 66 cm wide) but the depth is also very long, so no matter how deep you sit, you can't put your back on the back. … This makes you tired if you don't have a cushion in the waist.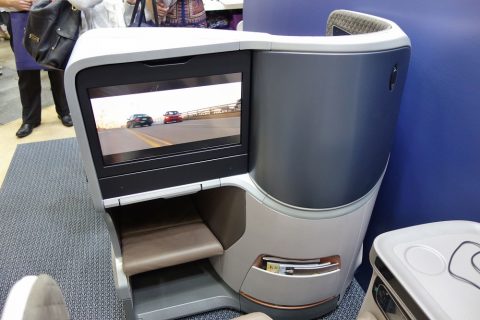 There is no leg rest, and when you want to stretch your legs, you have to move the chair forward and put it on the ottoman. Well, this is typical of recent private room type seats, but if you just want to sit, I think the old type of seat with the throne is more comfortable.
equipment around the seat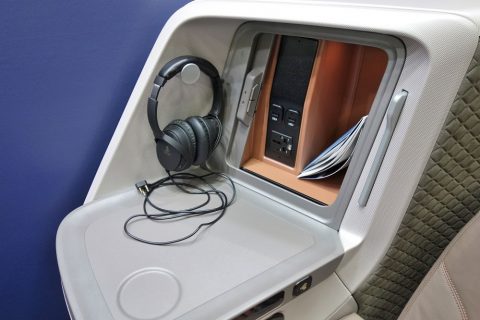 Next, regarding the equipment around the seat, the side table is a little small, but there is a groove in the edge to prevent it from falling, and it is equipped with a drink holder and a hook for headphones!
There are an outlet and a USB terminal in an accessory case with a door, so it's safe to put your smartphone in here and close it.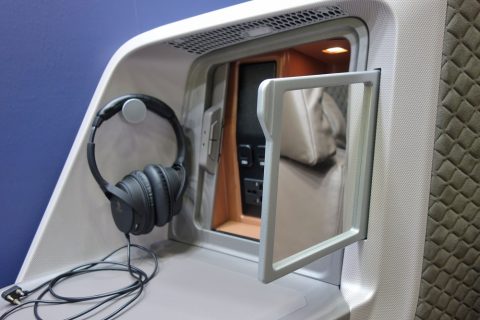 When you pull out the knob, a mirror appears. In recent years, it has become possible to see specifications for women in each company, but I sometimes feel that it would be convenient if I were a man.
The table folds in two steps. The size is enough, but there is no support, so I'm a little worried about the stability. If you put heavy things on it, it sinks a lot, and with this, wine might spill out by the shaking of the airplane.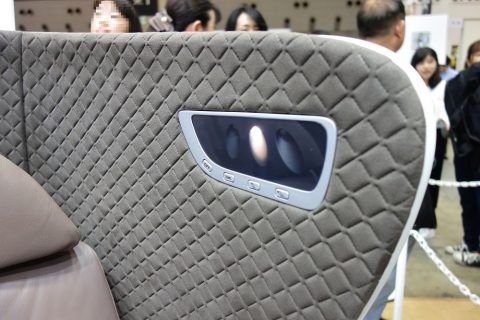 The partition has three lights, each with three levels of dimming. There are many cases that the amount of light is not enough for any airline, so it would be nice if there are 3 reading lights on the plane.
In addition, the uneven material on the back of the sheet is called "Alcantara" which has a role to enhance the soundproofing effect.
Noise canceling headphones and seat controller. It's convenient to have a TV switch at hand.
How do you like your bed position?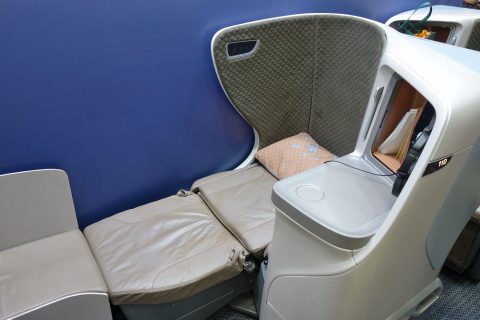 Next, let's look at the bed position! The seat surface of the seat moves forward and connects to the ottoman to make a full flat bed.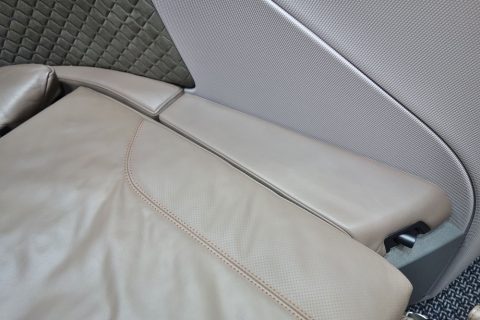 The armrest was also lowered, into part of the bed. It has less gap with the seat than JAL and ANA, and it fits better!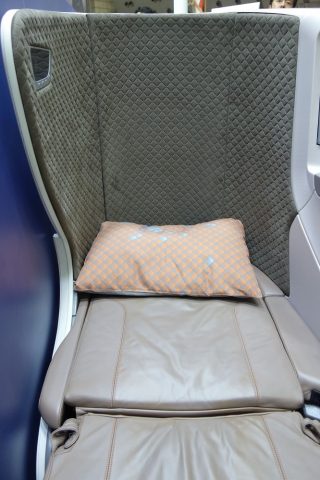 When I lay down, the width of the bed is not bad. It doesn't compare to the king size beds on Singapore Airlines' B777, but at least you can lie on your back with your elbows down normally and still have room on both sides.
Bedclothes are only cushions and blankets that can be used as pillows. There are no mattresses like JAL and ANA, but this sheet made by Stelia Aerospace is just soft enough to use as a bed, so there is no problem in sleeping! The soft cushion is also good!
There's a way to save money

The cheapest fare between Tokyo and Singapore is over 200,000 yen. It's 3 ~ 4 times more dangerous than economy class.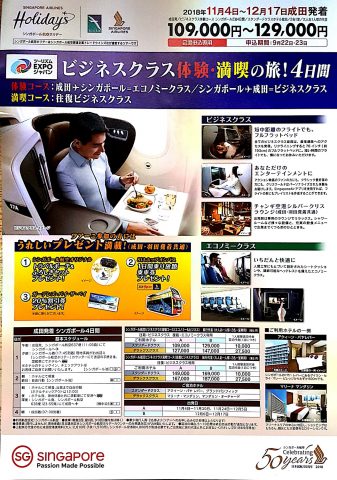 But this time, this leaflet was distributed at the venue! It is an exceptional tour that starts from 109,000 yen for 4 days and 2 nights using Singapore Airlines business class. There are various conditions, but you can ride for about half the regular fare!
It looks like a business class with a high threshold, but there is a way to get a discount.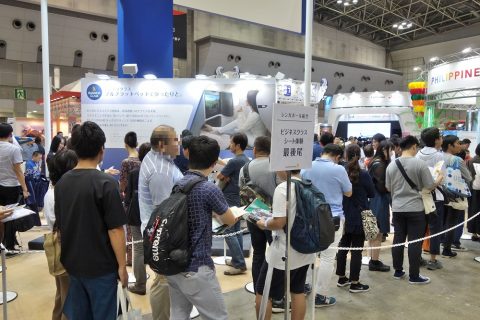 The seat experience of Singapore Airlines. Next time I'll report an economy class seat. → Singapore Airlines B787-10 new economy class seat!
♪Click here for a List of articles on "First Class & Business Class Airlines worldwide (Seat, In-flight Meal, etc.)"