Studio Ghibli movie "My Neighbor Totoro" is often shown on TV. Despite being an old movie released more than 30 years ago (1988), it is still popular among a wide generation!
This time, I will introduce three pieces of "My Neighbor Totoro" from my piano arrangement. This is an authentic arrangement that focuses on the original sound and can be played by professional pianists, so please check it out!
"STROLL"
First of all, this is the famous opening theme song "STROLL". It's a lively and lively song that goes by, and it's popular among children. There are up to three lyrics, but in this arrangement, the first and third parts are played with the shaku used in the opening of the movie.
This is a piano solo arrangement that already exists in the number of stars, but this one realizes a light rhythm by arranging the melody line in the inner voice and playing the rhythm of the afterbeat in the high range.
It is also perfect as an accompaniment with a melody for children to sing! Download music here.
"The Village in May"
Next, "The Village in May" is used in the scene right after the opening. It is a masterpiece that you can feel the warmth of your hometown and the refreshing spring wind with the swing rhythm. You will be invited to the world of Totoro just by listening a little!
This arrangement is a full version of the original soundtrack and faithfully reproduces the original piece played by the orchestra. Download music here.
"CAT BUS"
The third song is "CAT BUS". As the name suggests, this song is used in the scene where Satsuki goes to look for May on the Studio Ghibli movie "CAT BUS". This song is also one of the most popular songs in the movie, with a slightly funny rhythm and sharp melodies.
Its light sound is perfect for concerts. Download music here.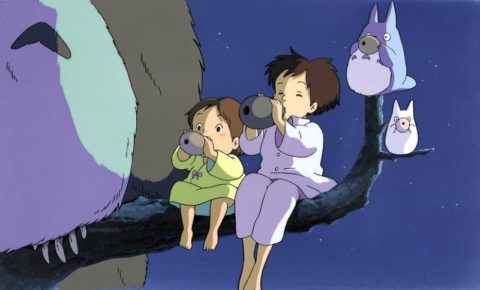 So, we introduce the piano arrangement of 3 selected masterpieces from Studio Studio Ghibli movie "My Neighbor Totoro"! We are looking forward to your use of the works by Joe Hisaishi that always have a set of masterpieces.