While I was strolling around Nijo Castle in Kyoto, I saw reviews on a Google Map (4.3), and it was a soba restaurant named "Sarashina" where I went in a flash. The "Cold Noodle with Tempura" I ate there was very delicious, so I would like to report it!
The chewy soba that is made by hand and the delicious tempura that brings out the flavor of the ingredients! Recommended when you want to eat proper soba in Kyoto!
A long-established soba restaurant near Nijo-jo Castle
The soba restaurant "Sarashina" is located here. It's about 200 meters south of Nijo Castle, and it takes 4 to 5 minutes from the subway station.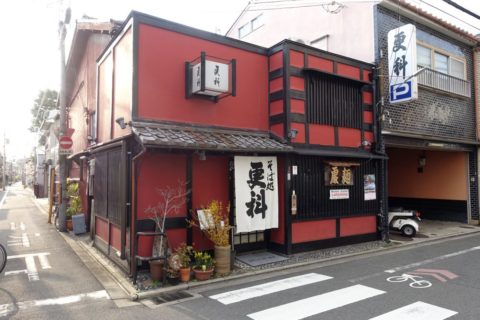 Established over 80 years ago, this restaurant is characterized by its tasteful red walls. According to the reviews, many foreign tourists usually come to the shop, and it is often not possible to get in because it is full at lunchtime.
We are open until 19: 30 at night, so it is better to come early for dinner.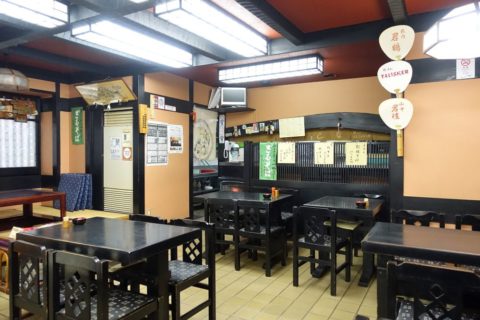 The restaurant has about 20 seats, mainly table seats. There are also sunken kotatsu style seats. At that time, it was a lukewarm time before 18 o'clock, and due to the COVID-19, I was the only customer …
The menu is also posted in the store, but there are more than 70 kinds, such as various soba, donburi and teishoku! Donburi comes with Wanko Soba (Udon noodles), and all dishes can be served in large size. The service of (Plus ¥100) is good!
Tempura is delicious! Cold Noodle with Tempura (1,500 yen)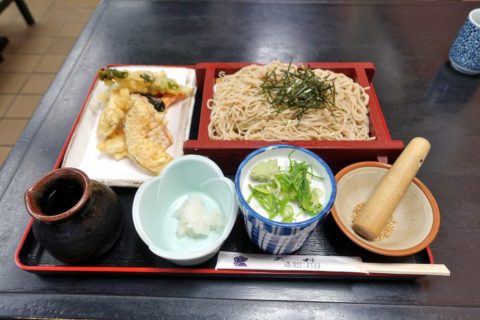 I ordered this "Cold Noodle with Tempura". The price is 1,500 yen, which is a little expensive, but in addition to the well-heaped soba, there are 6 kinds of freshly fried tempura, and the condiments include ground sesame.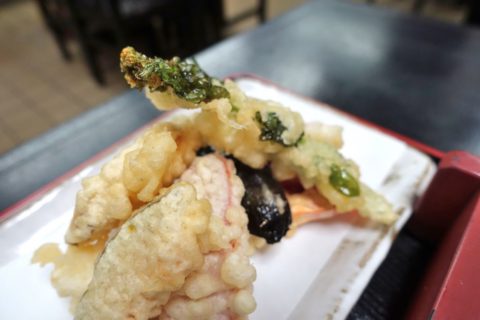 The soba, of course, but this tempura is delicious! Pumpkins and sweet potatoes are soft and sweet, and paprika and eggplant are juicy! High quality tempura which brings out the taste of ingredients.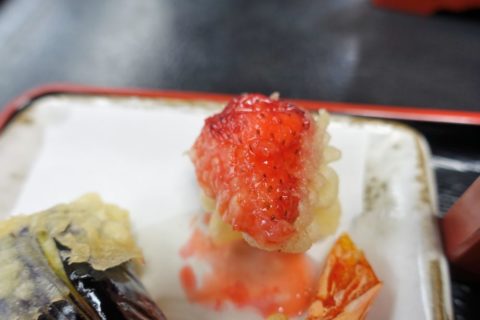 There is also strawberry tempura inside! This is also juicy, sweet and delicious!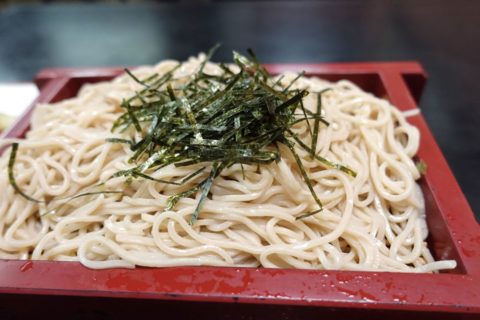 On the other hand, when it comes to soba, this is also a high quality soba with a smooth texture and a sharp chewiness that only a famous restaurant can offer! It comes with ground sesame seeds, but it's better to eat it plain without using too much condiments.
Please try the taste of the old store!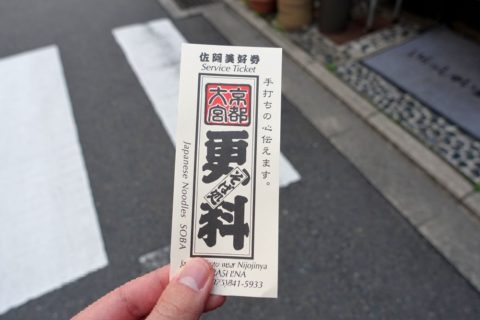 That's why I ate delicious soba and tempura for the first time in a while! Please use it when you wake up near Nijo Castle!
Sarashina
Address: 123 Sanboomiya-cho, Nakagyo Ward, Kyoto City
Opening hours: 10:30 ~ 19:30 (Closed on Sundays)
The list of articles about sightseeing in Kyoto is here → "Kyoto"