There are several cafes in Kyoto where you can enjoy thick matcha parfait, and "Muge-Sanbo (Salon de Muge)" is one of the most popular. This is a cafe run by a high-class Japanese restaurant "Kikunoi", and it seems that people are talking about the rich and delicious matcha parfait that can be eaten in a high-class restaurant on SNS.
It is so popular that you usually have to wait for a long time, but this time, it is empty due to corona virus. It was a very pleasant visit!
Take a numbered ticket and wait for your turn near Yasaka Shrine
I visited "Muge-Sanbo" this time, and the place is near Yasaka Shrine. It is located about 100 meters south of Maruyama Park which is famous for weeping cherry blossoms. There is a lot of nature around here, and it is a quiet place with a nice atmosphere!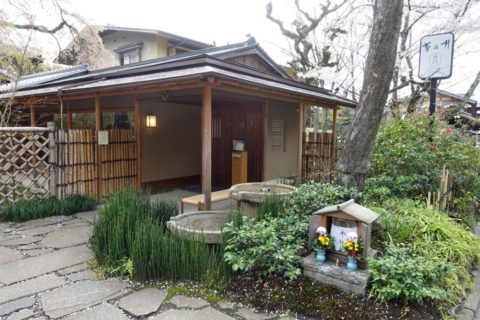 It is a cafe run by a high-class Japanese restaurant "Kikunoi", and it has a nice atmosphere! It is a popular cafe, but the disadvantage is that the opening hours are very short at 14:00 ~ 18:00 (17:00 LO) …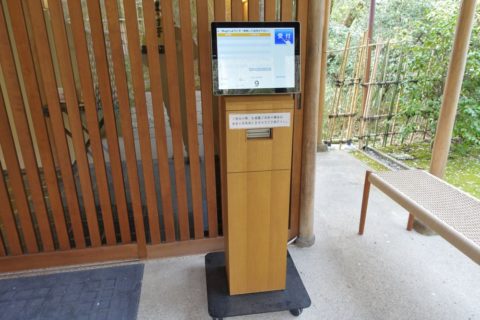 There is a numbered ticket issuing machine next to the entrance, and visitors need to take it to check in first. At that time, there were no people waiting, but it seems that they still need to take it.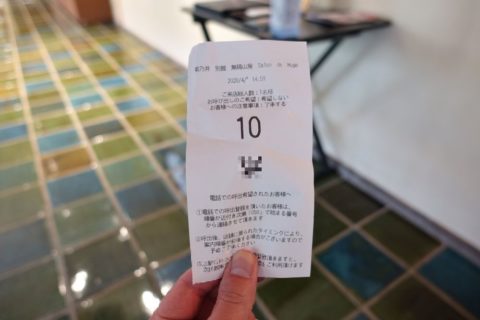 If you register your mobile phone number at the reception, you can be called when your turn comes. It's a service like DoCoMo shop, but it must be very crowded usually.
a restaurant with a Japanese-style interior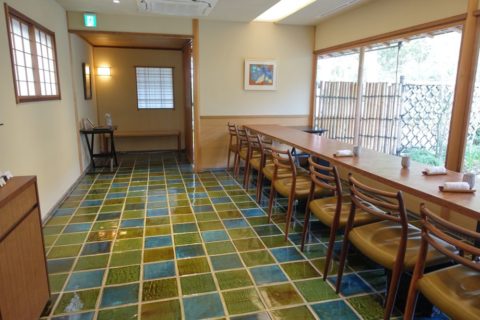 The restaurant has counter seats near the entrance and table seats in the back. The interior is brightly colored with a sense of Japanese style, and has a luxurious feel.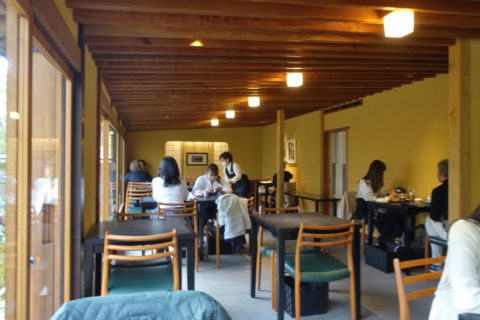 There are roughly 24 table seats. The interior along the big window has a sense of openness and the seat pitch is spacious.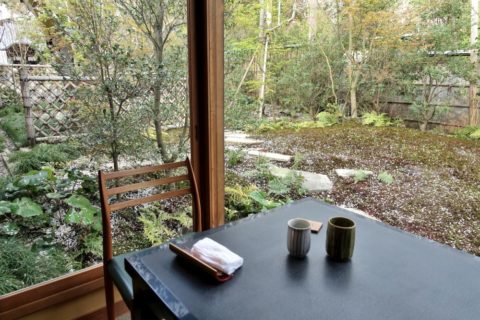 The outside of the window looks like a moss garden, and you can enjoy the parfait while looking at it! Wow, it has a nice atmosphere like Kyoto! It is true that only a high-class Japanese restaurant operates.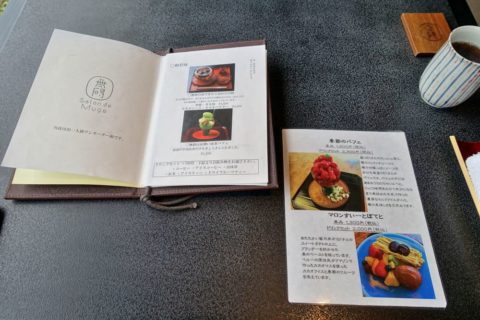 This Muge-Sanbo menu has 2 kinds of sauces to choose from "Honwarabi mochi" and uses only Uji Matcha "Dark Matcha Green Tea Parfait". Other than that, there are parfaits and puddings which are limited to the season, but there are few kinds.
Since it is a cafe run by a high-class Japanese-style restaurant, the price is high, but the matcha parfait is reasonable at 1,300 yen (And tax included).
The drink menu includes Muge-Sanbo's original coffee, matcha, alcohol, and original Japanese sake "Kikunoi Ginjo". The coffee is 1,000 yen for 1 cup and the sake and wine are 1,500 yen. This is a high-class restaurant that is hard to find. …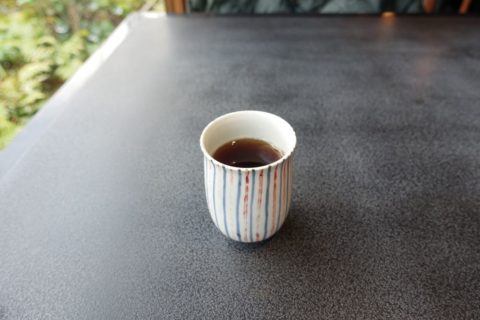 Also, you don't need to order a drink, but you can have roasted green tea for free! Almost all the cafes in Kyoto serve delicious hojicha, so I appreciate this.
The rich matcha parfait is delicious!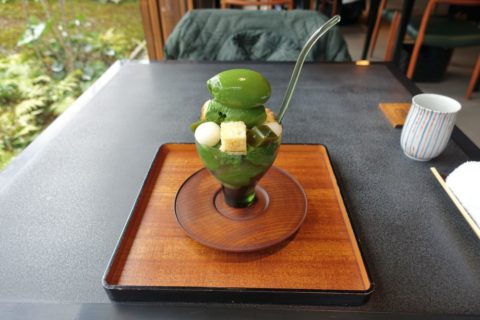 Here we are, "Muge-Sanbo Dark Matcha Green Tea Parfait". That's great. It looks like a rich green matcha, and it has a lot of volume.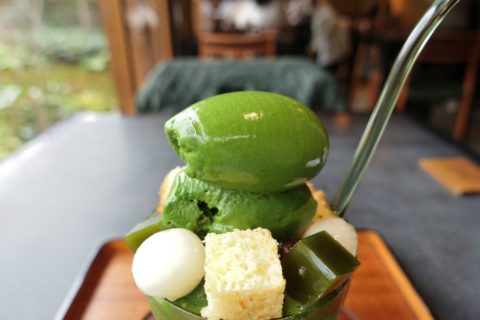 This matcha ice cream with a sticky texture is so rich and delicious that you can feel the flavor of tea leaves! Under the ice cream is a sponge soaked in plenty of matcha, and the agar at the bottom is also matcha, so the taste and aroma are full of matcha!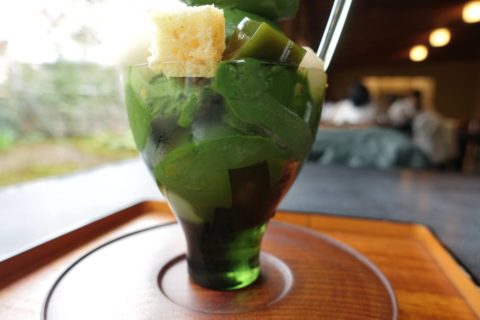 There is a lot of Ogura bean paste in it, so this is a very satisfying dish! The shape of the container is quite stylish.
Try it once when you come to Kyoto!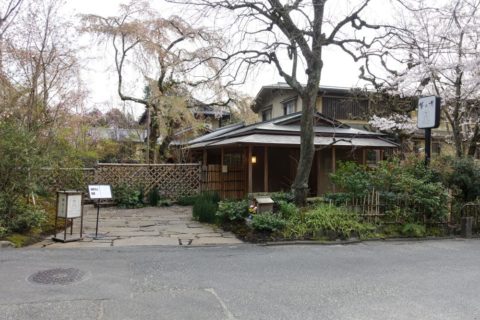 A rich matcha parfait in a Kyoto style sukiya building! The service of the staff was good, and I understood why it was popular!
You can also drop by on your way from Yasaka Shrine to Kiyomizudera Temple. Please try it when you come to Kyoto!
Kikunoi "Muge-Sanbo" Salon de Muge
Address: 524 Washio-cho, Kitamonzen, Kodai-ji Temple, Shimokawaradori, Higashiyama Ward, Kyoto City
Opening hours: 14:00 ~ 18:00 (17:00 LO)
The homepage is here.
♪The list of articles about sightseeing in Kyoto is here → "Kyoto"