"POWER LOUNGE" is a card lounge in Haneda Airport that was renovated and reopened in April 2017. I decided to take a look at this while I was at DP lounge!
The Power Lounge is a "Card Lounge" where anyone with a qualifying gold card can enter regardless of their flight mileage, but it's generally considered inferior to airline lounges.
How does this power lounge feel? I would like to report the taste of free drinks.
※This article was written before the virus scandal. This will be updated.
Two lounges, South and North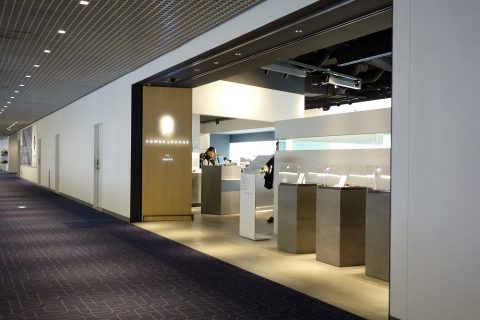 In Terminal 1 of Haneda Airport, there are power lounges in the north wing and the south wing, but I first visited the power lounges in the south wing. If you walk to the left after passing the safety inspection area, there is an entrance along the passage on the way.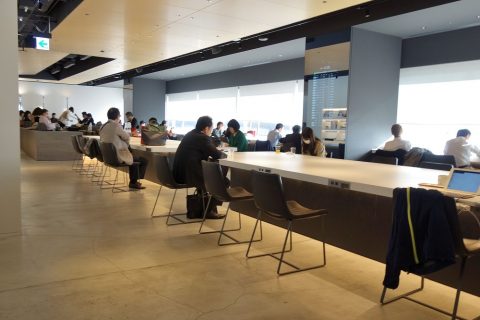 The lounge, which plays Jazz music, has a long horizontal structure along the window and a long table in the center. There are sofa seats in the back, but maybe it's popular, it's so crowded!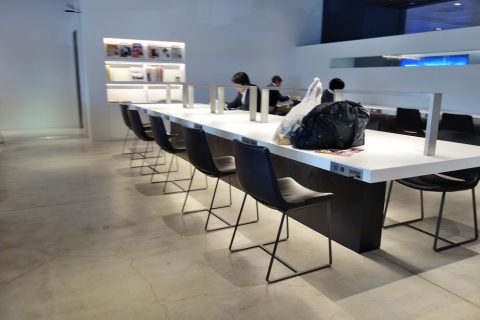 Long tables are separated individually, and all seats have USB power and outlets. The sheet pitch is good enough, but I'd like a blind partition in the center of the table if possible.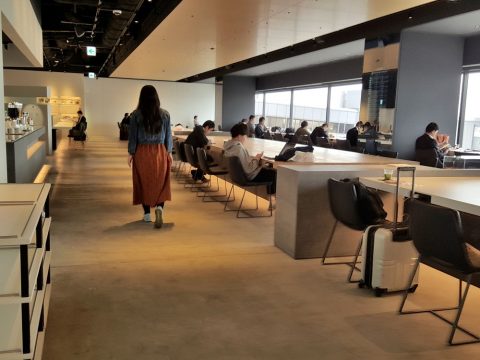 By the way, I went to North after this, and the table and chairs were as good as they were, and the drinks were the same.
Plenty of black tea! You can also drink a variety of drinks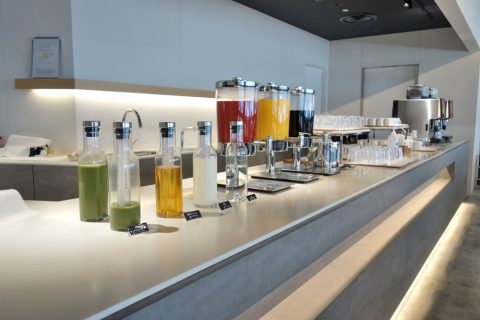 Next, if you look at the drinks, there are orange juice, tomato juice, green juice, milk and black vinegar juice. Unlike the lounges of airline companies, there is no beer, but the content is quite substantial.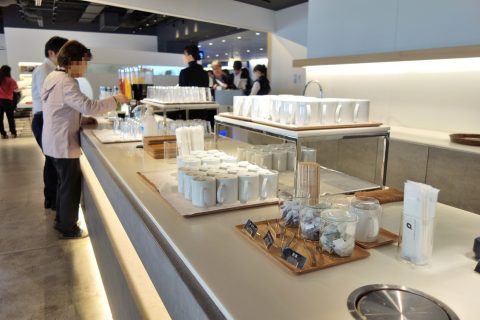 Other than Earl Grey tea and Sencha tea, there was also a tea called "Maple nut tea" which is a fancy name. Cups and glasses are also placed elegantly.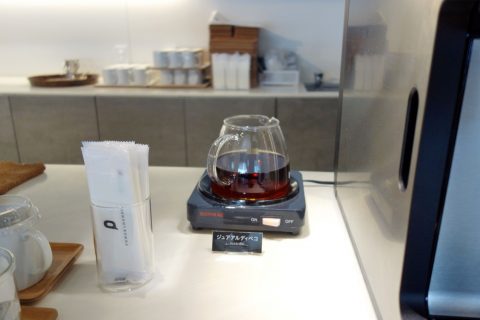 I found another tea whose name I heard for the first time! "Juar d'Ipeco" is a blend of red tea leaves and rooibos tea from Kenya.
It tastes like rooibos tea as it looks, but it's even less addictive. It's also a bit bland, but it's probably good for your health because it's low in caffeine and rich in polyphenols.
Coffee is surprisingly delicious!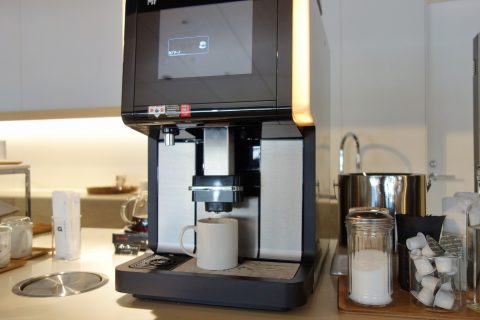 The coffee was surprisingly delicious. If you look at the model number of the server, it's a German espresso machine for business use called "WMF 5000 S".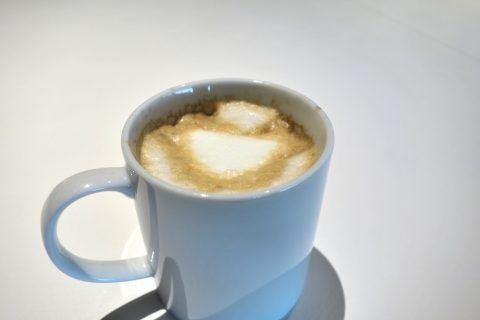 I added cappuccino as usual, and it was delicious with a strong, deep bitterness! It's not quite as good as a cup of coffee in Vienna, but at least it's much better than a cup of coffee in a JAL lounge.
By the way, this Power Lounge seems to have paid coffee, and it was sold with egg tart for 500 yen. It is an original blend from Haneda, using beans from Brazil and Colombia.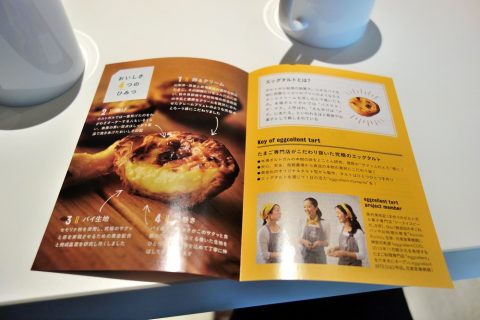 They seem to be particular about egg tart, but 500 yen is a bit expensive even though it is a set with coffee. If it is about 250 yen, there seems to be a demand.
a nice lounge to stop by for a bit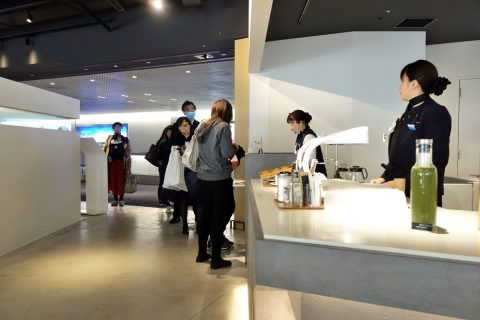 That's why I went to see the Power Lounge in Terminal 1 of Haneda Airport, and it had a desk with a wide pitch outlet and substantial drinks, so I think the contents were satisfactory in terms of function.
There were a lot of staffs in the lounge, and the service was meticulous such as wiping tables all the time, and even though it was the same card lounge, it was totally different from the airport lounge (Center) outside the restricted area! (Reference → Advantages and disadvantages of Haneda Airport T1 Airport Lounge (Center))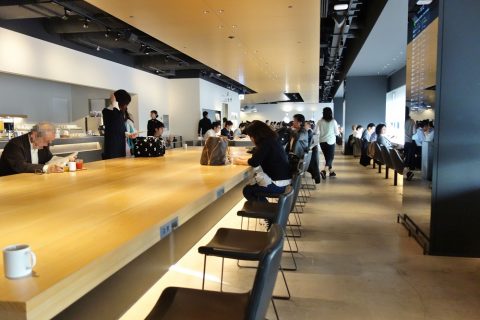 However, the problem is that it is too open and a little uncomfortable. I understand that you want to produce brightness and space, but I feel that you want to have a little more space where you can type without worrying about people's eyes.
In that sense, it's not a lounge you'll want to stay for a long time, but it might be best to drop in for a cup of coffee.
That was the report from Haneda Airport's Power Lounge! Please also read the article about JAL Lounge in the same Terminal 1.
♪I also recommend this link→Collection of AIRPORT LOUNGE Reviews Worldwide! Wine, buffet, Shower, etc.