At "PIZZARIA LISBOA", a pizza restaurant I visited in Lisbon counting on a high word-of-mouth evaluation, there were more than 20 kinds of pizza with good value and delicious wine, and I was able to have a pretty satisfying meal!
Because of its popularity, this restaurant is often closed without reservation. I would like to report such an Italian dinner with the best cost performance.
※This article was written before the virus scandal. This will be updated.
a popular pizza parlor on the side of a hill
The popular pizza restaurant "Pizzaria Losboa" that I visited this time is here facing the street where the tram number 28 runs. There are many highly rated restaurants in this area, and the restaurant I introduced the other day "Cantinho do Abillez" is just a few stops away.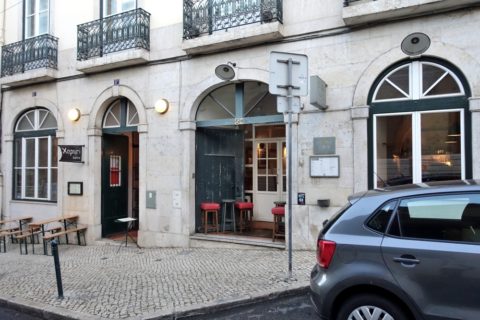 Pizzaria Losboa in a building with white exterior walls. It's a little hard to find because similar buildings are lined up, but the sign in gray is the landmark.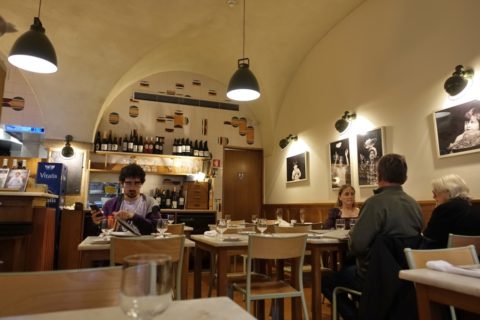 The interior is simple with white as the base, and there are about 30 table seats. If you look at the small individual tables and the narrow seat pitch, you can see the store's intention to attract as many customers as possible. This is one of the evidence that it is a popular store!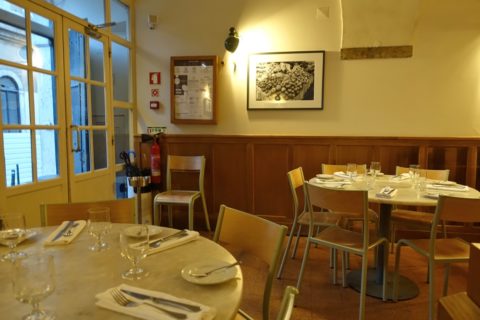 This time, I entered the restaurant at 18:30 on Saturday, but it is fully booked after 20 o'clock, so it is OK until then. The customer who came in right after me was refused, so I was just barely safe!
You can easily make a reservation on our official website, so if you want to be sure, you need to make a reservation.
Menu/Pizza starting at €8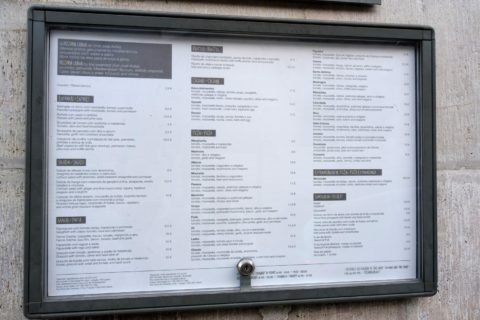 About the menu of this restaurant, since it is a pizza specialty restaurant, there are more than 20 kinds of pizza menu! The price is reasonable, and it's nice to be able to choose from at least €8. You can also check this menu on the website.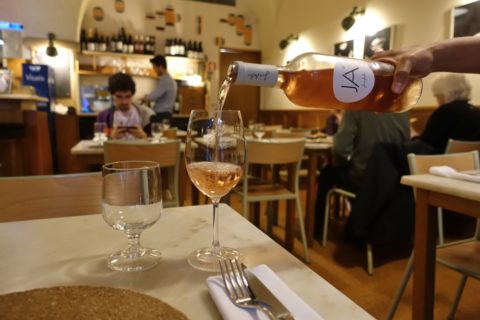 The alcohol menu mainly consists of wine, but despite being an Italian restaurant, there is no Italian wine, and there are only Portuguese wines. But you can choose from several kinds of wine by the glass, and I can taste it properly.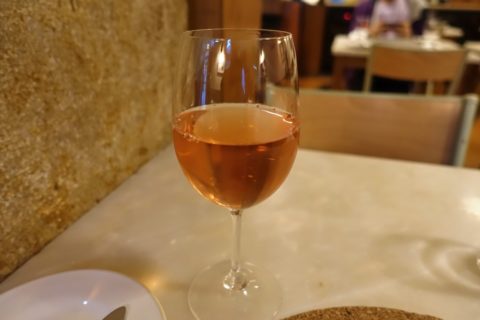 I tried this "JA", a Lisbon rose, and it had a good taste with a good balance of sweetness and spiciness! It is refreshing to drink without leaving behind, and is perfect for cooking or as an aperitif!
Note that if you order a chaser, a 750 ml bottle will come and you will be charged €2.5.
Full of volume! Crispy dough pizza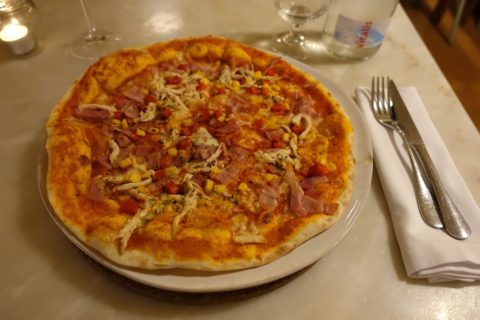 I chose a pizza called Carmo this time! It has chicken, bacon, sweet corn and paprika on it. It is about 30 cm in diameter.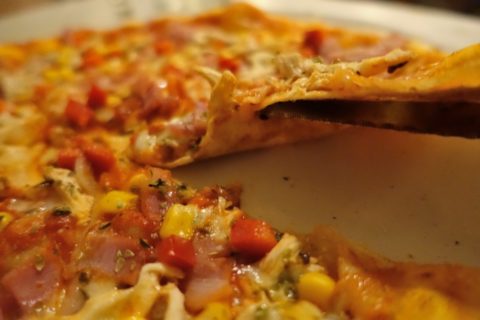 The fabric is thin and crispy. It's a shame that the cheese has completely hardened and you can't enjoy the thick texture, but the savory sweetness of bacon and corn can be felt and the taste is good.
The price is €12.5, but a pizza like this for 1,500 yen might be enough for a Japanese restaurant.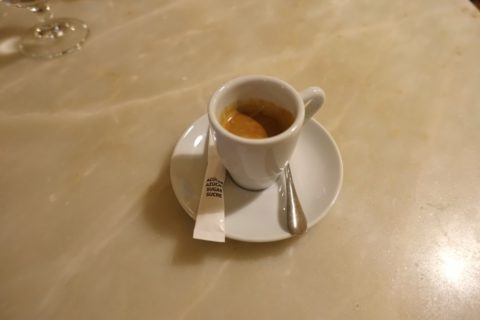 I was recommended to have coffee after meal, so I had a cup of espresso with strong sourness and strong bitterness. You can't really drink this kind of coffee in a Japanese restaurant.
Good cost performance! Value Pizza Restaurant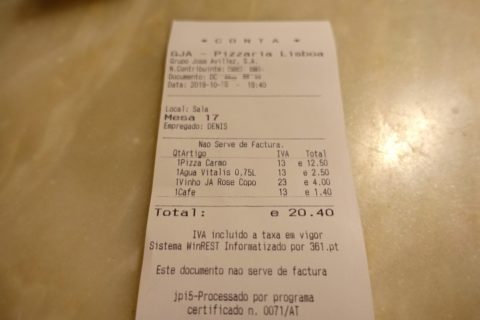 The payment this time is €20.4. I visited during dinner time and was very satisfied with the taste and contents at this price! I don't have to pay service fee, and this is definitely the best cost performance!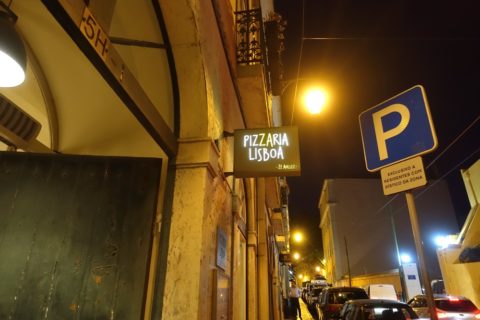 As I mentioned at the beginning, I was lucky enough to be able to get in without a reservation this time, but even before 19 o'clock, the seats are already full, so I think it's better to make a reservation from the website when you come.
Try it if you are looking for a reasonably priced pizza place in Lisbon!
PIZZARIA LISBOA
Address:R. Duques de Bragança 5H, 1200-162 Lisboa
Opening house:12:30~15:00、19:00~24:00(Saturday 12:30~24:00、Sunday 12:30~23:00)