Do you know that "Palau de la Musica Catalana" in Barcelona, Spain has several halls which were newly built recently?
This time, I am going to see a concert in the small hall called "Petit Palau"! I'd like to report what kind of hole it is.
※This article was written before the virus scandal. This will be updated.
Palau de la Musica Catalana
Within the Palau de la Musica Catalana facility, there are several other halls besides the beautiful Model-Nismo Concert Hall, one of which is Petit Palau.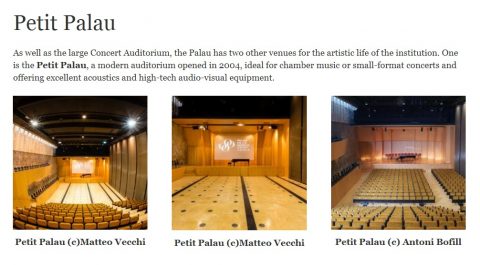 This is a small hall for chamber music. It was built in 2004. According to HP, it's possible to make a flat multipurpose hall by arranging seats, so you can use it for rehearsals.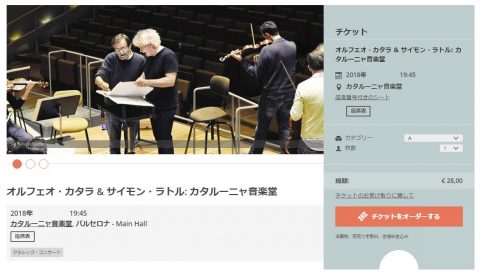 This concert is a collaboration between the ensemble led by world-famous conductor Simon Rattle and the choir. This is a small concert held prior to the concert at the concert hall (large hall) I told you about in the previous article.
When I bought the ticket, it was written as Main Hall (Concert Hall), but it was changed to Petit Palau on the day! I was expecting to enter the beautiful big hall before this performance, but … is a bit disappointing!
Entrance of Petit Palau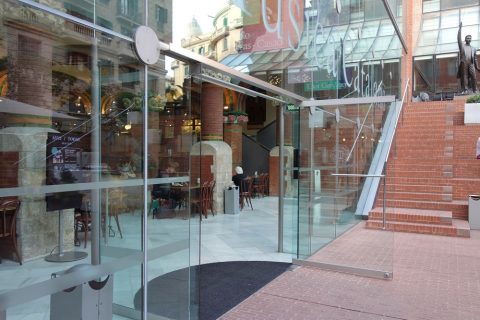 Petit Palau is in the basement of Palau de la Musica Catalana, but you can get to the venue by walking into the plaza on the west side of the building. You cannot enter the main entrance of the concert hall unless it is close to the opening time of the concert hall.
When you enter the building and go to the back on the right, there is a staircase to go down to the basement, and check your ticket before that. There were many people who were hesitating other than me because they couldn't enter directly from the front.
multipurpose hall seating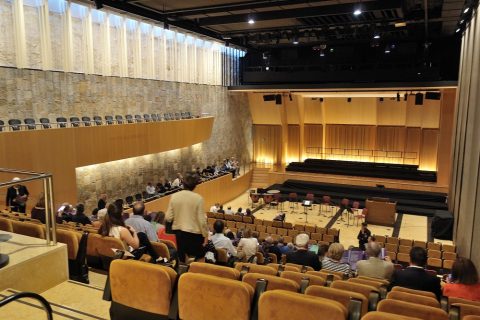 As for the seats of Petit Palau, it was built in 2004 and has a modern design. On the side, there is a stone wall on one side and an echo panel on the other side.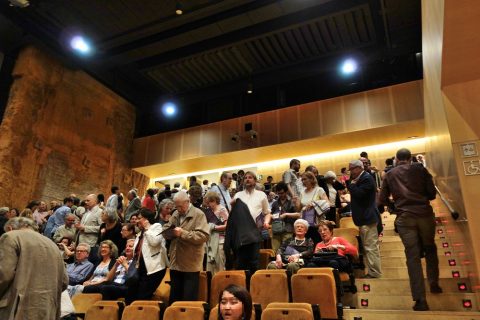 There are steep stairs like this from the center to the back of the seat, so the view seems to be relatively good in any seat.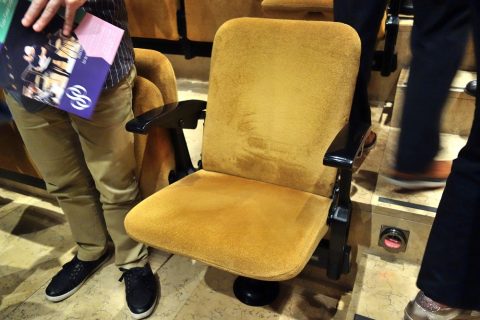 The seat is a simple type, which is common in multipurpose halls, and it can be removed. But the seat pitch is enough and it is a good chair for a simple type.
25 minute short program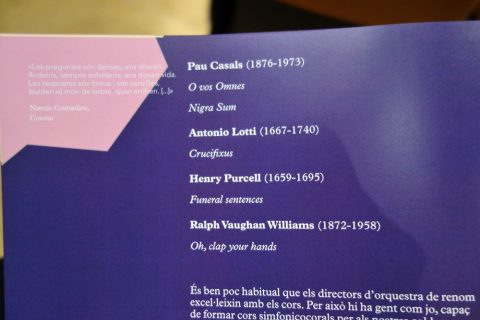 This performance program is here. It was a super short concert with a total of 5 songs and a performance time of 25 minutes! I was expecting it to be conducted by Simon Rattle, but the performance was so disappointing that I was disappointed. …。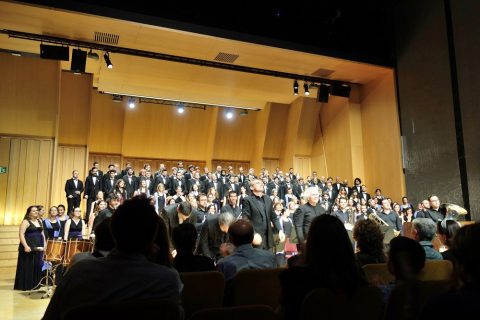 The ensemble consists of a gold tube ensemble (Tp3, Tb3, Tuba1), an organ, timpani and a chorus. The sound is very loud and powerful. There are about 80 members in the ensemble. However, the performance is perfect for students. …。
It can't be helped as it is a cheap ticket of €28, but I would like you to choose more people …。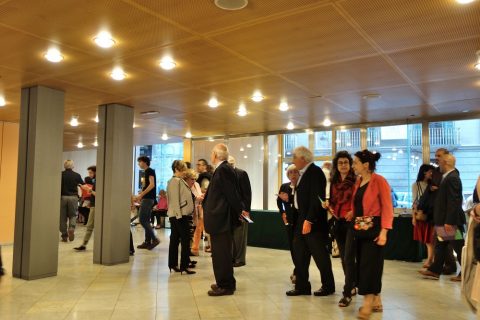 The performance was disappointing, but it was good to know that there was a concert hall like this in Palau de la Musica Catalana. I was surprised to find such a modern hall in the historical architecture of Palau de la Musica Catalana, a World Heritage Site!
That was the viewing report at Petit Palau, a small hall of Palau de la Musica Catalana!
♪Click here for a List of articles on "Opera House & Concert Hall around the world"