I found an unusual package of Orion beer at a supermarket in Naha City, Okinawa! The beer, which has the large number "75" written on it, reads "Nago Beer" but when I bought it and tried it, it was delicious!
This time, I would like to introduce you to delicious beers only available in Okinawa that you can't buy on Amazon or Rakuten.
Good beer you can buy at the supermarket!
The one I used this time was "Riubou (Oroku Miyagi)", a 10 minute walk from Akamine Monorail Station in Naha City. I stopped by on my way home from the fitness gym next door.
Photography is prohibited inside the store, so there are no pictures, but I found a beer package that says "75" in the same can of beer as Asahi and Sapporo!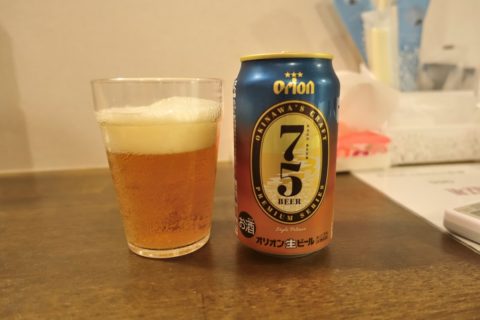 The price is 258 yen plus tax. It's relatively expensive for a can of beer you can buy at a supermarket, but when I bought it and drank it out of curiosity, I was surprised how delicious it was!
It has a refreshing taste that is unique to Orion beer but the rich barley flavor spreads in your mouth a few seconds after passing through your throat. It has a good balance of sweetness, bitterness and sourness, and this is a very delicious beer!
From limited to Nago City to all over Okinawa Prefecture

2019年12月10日(火)より、オリオンプレミアムクラフト「75BEER」を発売する事となりましたのでご案内いたします
The official name of these 75 beers is "75 Beer". The December 10, 2019 craft beer was originally made in Nago City, Okinawa Prefecture, and was previously sold only in Nago City.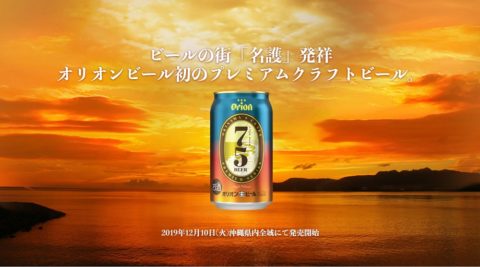 According to the official website of Orion Beer, this beer is produced with particular attention paid to the use of hops, and by adding rare aroma hops by hand at the optimum timing, it produces exquisite bitterness and flavor.
The amount of hops is three times that of a typical Orion beer, and the bitterness is known for its pleasantness. It must be a special beer that you took time to make.
You can't buy it on Amazon! The roadside station is more expensive.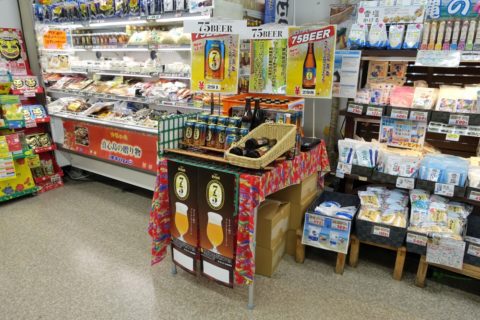 I found this beer not only at the supermarket but also at the roadside station "Kyoda", but the price was more expensive, 291 yen + tax. At the moment, it is hard to lower the price because it is not available outside Okinawa, but if Amazon and Rakuten start selling it, I think you can buy it all over Japan and the price will drop a little.
It is a high-class beer that is about 1.5 times more expensive than normal beer, but I would definitely buy it for this taste!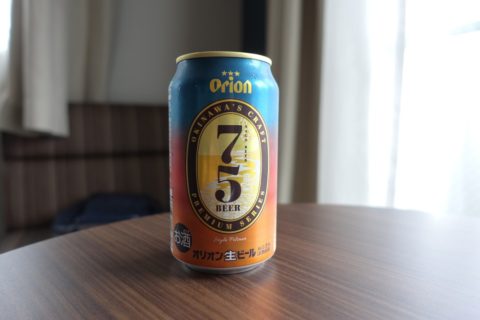 If this kind of beer becomes popular and mass-produced, the ingredients may change and the taste may deteriorate, so I really want to drink it now! Please check it out when you visit Okinawa!
♪Click here for a List of articles on "Okinawa Main Island"