I visited Naha in Okinawa on my way to Bangkok. The weather was bad, so I went to "Okinawa Prefectural Museum and Art Museum" nearby. Literally, I would like to report on how much fun it is to go to this facility that combines a museum and an art museum!
On the day when the typhoon is approaching, the traffic jam on … is terrible!
By the way, I was thinking of renting a car and going to see the sea since I took a whole day for sightseeing in Naha this time, but unfortunately the sky is raining …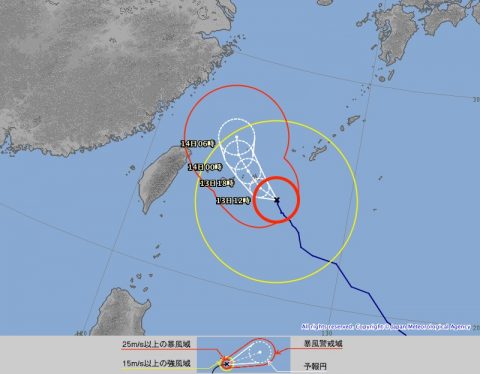 What's more, the typhoon is approaching Okinawa! I didn't notice it until I came to Naha. When you're out of the country for just a few days, you don't know much about the news.
Fortunately, the typhoon was a course that hit Miyako Islands directly, so the main island of Okinawa with Naha is much better. Sometimes there was a gust of wind, but it wasn't so bad that I couldn't go outside.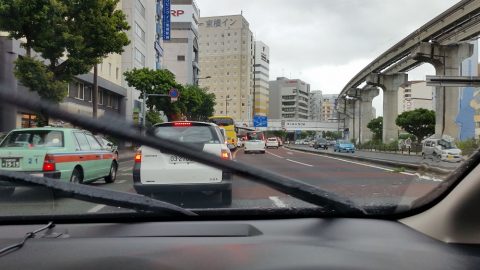 But on days like this, the number of cars on the road increased, and especially in the evening, the traffic was so heavy that it took more than an hour to travel 3 km! There are a lot of sudden interruptions and the scene that makes me feel scared is …。 It is best to finish sightseeing by early afternoon on a weather like this and relax at the hotel after evening.
Facilities and History of Museums and Art Museums
Well, in the bad weather, I had no way to go, so I decided to spend the day's sightseeing near Naha city. The "Okinawa Prefectural Museum and Art Museum" I visited is in the new center of Naha. This is a redeveloped area, so the roads are wide and easy to access.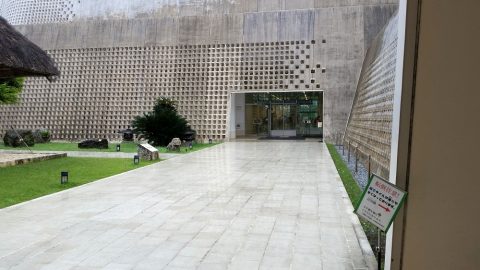 Free parking. This modern building with unfinished concrete seems to have been built in 2007, and the exterior walls are clean probably because it was built only recently. For more information, visit the Okinawa Prefectural Museum and Art Museum website.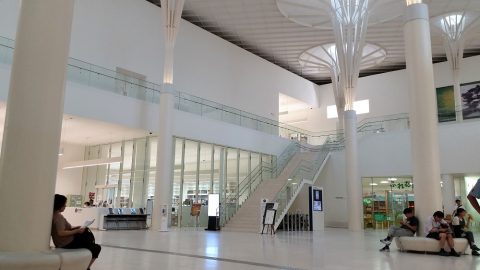 When you enter, you will find the entrance hall with a large atrium. It was about noon, but the population was sparse. There were no large groups of tourists, and people looked like local people.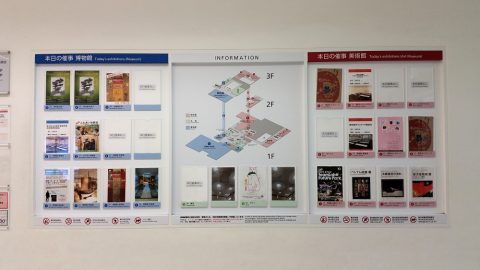 In addition to museums and art galleries, there are also information centers, mini shops and cafes. In Naha, there was originally a prefectural museum in the "Shuri" area, but as it got older, it was moved to this area, and at that time, the prefectural museum and art museum were built in the form of merging the "Museum of Contemporary Art" which was the idea at that time.
From the viewpoint of sightseeing, it is more convenient to gather in one place like this rather than having a museum and a museum separately. "by the way" I think we can expect the number of visitors from both sides to increase due to the demand.
Permanent exhibitions and planned exhibitions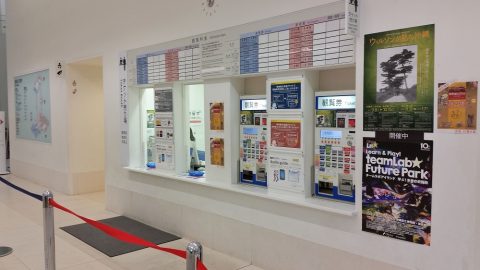 The ticket office is next to the main entrance. There is also a ticket vending machine, but if you want to use any kind of discount or benefit system, please use the next window.
There are 4 types of ticket fees, and each museum has a permanent exhibition (collection exhibition) and a special exhibition, and the admission fee is divided into small sections. It would be great if there is a common ticket for all to enter, but there is no such kind of ticket, so you have to buy them separately.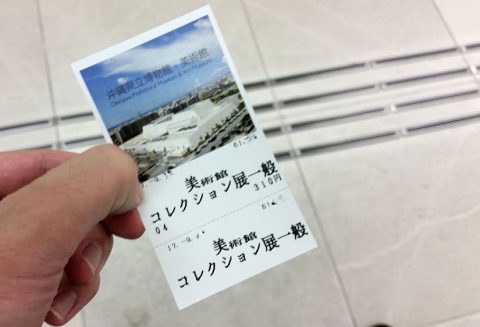 The regular exhibition costs 410 yen for the museum and 310 yen for the museum, but the special exhibition costs 600 yen and 1,300 yen, respectively, depending on the time and the contents. This time, I will enter each permanent exhibition.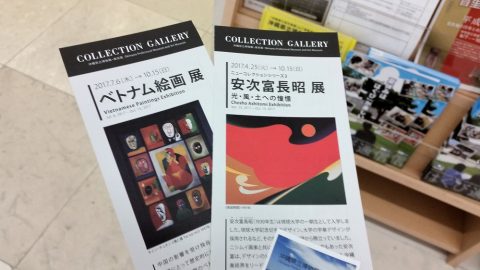 At that time, the permanent exhibition at the museum was "Vietnamese art exhibition". It was an exhibition mainly of folk woodblock prints and lacquer paintings, and there were a lot of pictures with unique colors and interpretations, and the contents were quite interesting.
You can take pictures of some parts of the museum!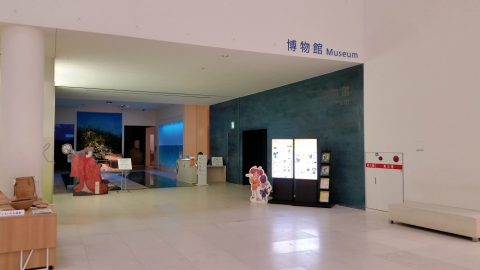 The museum's permanent exhibition explains the history and culture of Okinawa with various models and stuffed animals. It is introduced in several fields such as reflection of Ryukyu Kingdom and connections with Asian countries.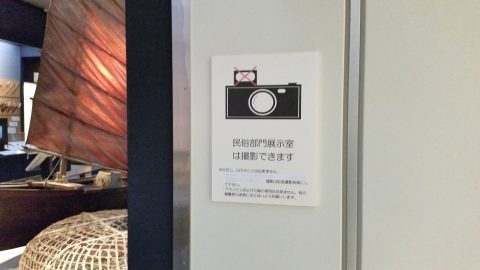 Photography is prohibited at both the museum and the museum, but there were booths in some areas of the museum that allowed photography without flash.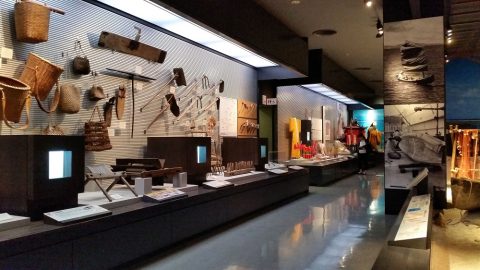 The inside looks like this. There are a lot of exhibits, so if you look around carefully, it will take about 40 to 50 minutes. However, looking at this, we can see how the Ryukyu Kingdom has been deeply involved with China since ancient times, and we can also see the reason why all of them are going to Okinawa together at present …。
History of the Ryukyu Kingdom in a museum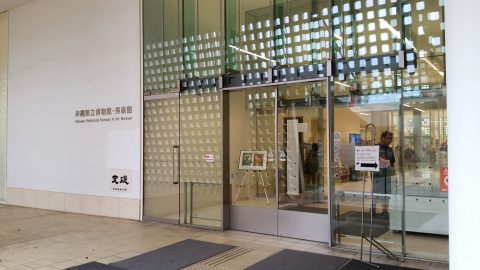 That's why I went to Okinawa Prefectural Museum and Art Museum in bad weather. Some of you may think that you came all the way to Okinawa to visit a museum, but this is probably the only museum that has so much detailed information about the history of the Ryukyu Kingdom.
When it rains in Okinawa, please feel free to visit prefectural museums.
♪Click here for a List of articles on "Okinawa Main Island"