MAJUN (Majun) is my favorite Okinawa kariyushi brand. When I came to Naha and stopped by there, I found a new one, so I bought a new one!
The design of MAJUN's kariyushi is excellent, and it is good that you can wear it not only in the resort area but also in the town without hesitation. I would like to introduce you to MAJUN such as shops and the size selection.
MAJUN Main Store near Kokusai dori St.
Here is the store of Kariyushi brand MAJUN. It's about 3 ~ 400 meters south of Kokusai-dori St., and this is the main store of MAJUN. This MAJUN main store was operated as a temporary store for a long time, but it was renovated and opened in 2019!
The main store of MAJUN is on the first floor of a brand new building. It takes 7 to 8 minutes to walk from Makishi Station of Yui Rail. It is open from 10: 00 ~ 19: 00.
The MAJUN store is also open in Itoman City, which is close to Naha Airport. For details, see here → I will go to a new shop of [MAJUN] in Itoman City/Okinawa kariyushi wear
Why I recommend MAJUN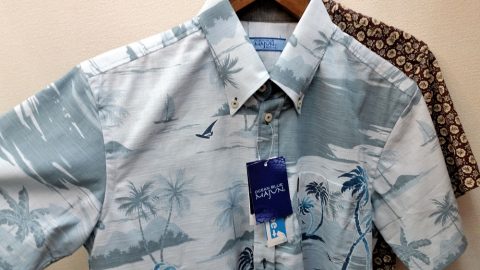 The reason I recommend MAJUN's kariyushi is its design. Generally speaking, when you say "Kariyushi" or "Aloha", the floral pattern has a flashy color, so you may have an impression that it's embarrassing to wear it in town, but MAJUN has many clothes with calm patterns that are not at all resort-like, so you can wear them without feeling uncomfortable even in the city.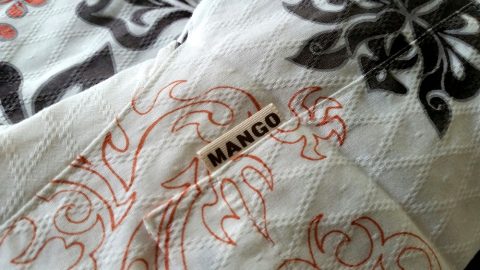 I think the first thing that comes to mind about Kariyushi brand in Okinawa is MANGO HOUSE, but there are many fashionable designs in Mango House, but I think there are many clothes that make you feel like you are visiting a resort "indeed". I don't mind wearing it in Okinawa, but I feel uncomfortable walking around Tokyo with this …。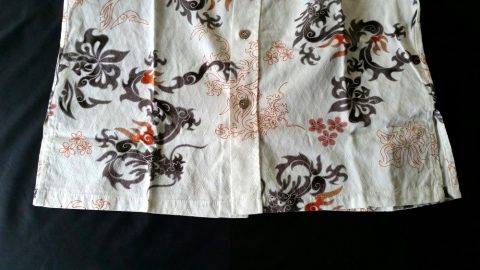 Most Kariyushi of MANGO HOUSE have slits on the right and left sides of the hem like this and are "square tail". The kariyushi is usually worn tucked out, so there is no problem with being square, but the slits keep the hem flickering, making it look a little unfashionable when walking.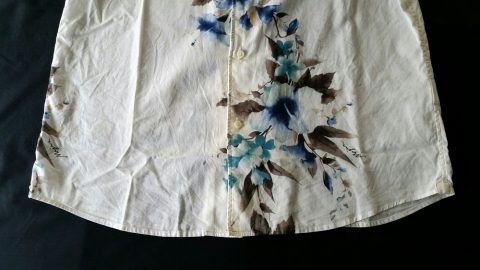 On that point, about half of the Kariyushi of MAJUN is designed like this "round tail". In this way, since both sides of the hem are cut up, the effect of making the legs look longer (a little) can be expected.
Size selection point
MAJUN's kariyushi has "Slim Fit" which can be worn relatively loosely, as well as "Regular" which has a tight silhouette. Personally, I recommend the slim fit which looks urban. Also, there are clothes whose sizes are indicated by numbers 1, 2, and 3 other than regular S, M, and L.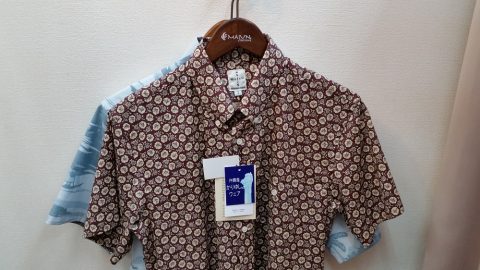 I usually choose clothes based on M size, but since the kariyushi is often made quite large, I recommend that you try it on when you buy it because the size of your MAJUN kariyushi depends on the brand, such as M or S.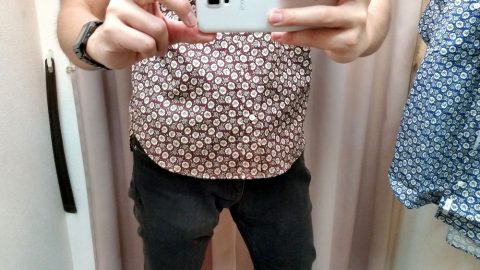 As a guide to choosing the size, what I always care about is to choose the size where the tip of the hem is just close to the highest part of the hip or just a little hidden. This hides the hip line and maximizes the leg line.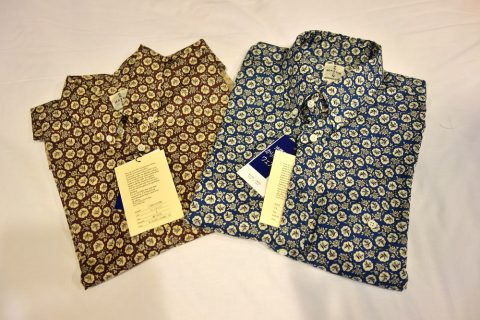 Get these 2 pieces this time! "The size is" "2" , and I was attracted by the silhouette, material and color, so I bought 2 different colors! The price is 14,000 yen plus tax. It's a pretty good price, but somehow I was able to buy two for 24,000 yen including tax at a 20% discount, so I bought it at …
Use the web shop!
MAJUN's kariyushi is sometimes placed in department stores in the Tokyo metropolitan area, such as Isetan, around 6 ~ 7 every year, but its limited variety is a drawback. However, this Naha main store doesn't have so many kinds, so I'm not sure if I can find my favorite one. …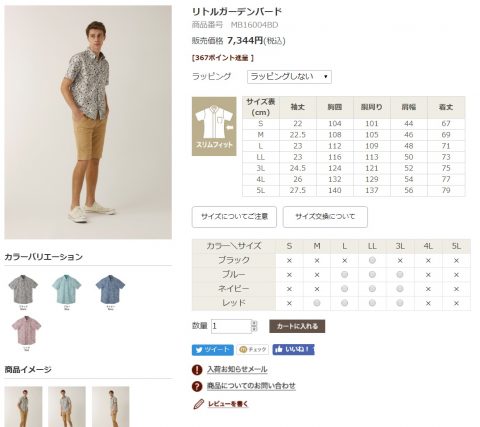 Therefore, I think it is one of the ways to use the Web shop in the above HP. There are a lot of types, detailed sizes are written here, so it's easy to understand, and you don't have to worry about changing sizes.
I have purchased some items from this web shop before, but I was able to purchase the one that fits me perfectly. Okinawa is not a place you can visit so often, so the utility value is high.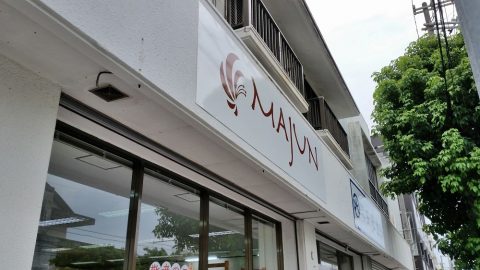 So, I introduced the recommended Kariyushi brand MAJUN! The price is a little high, but sometimes there are sales, so you may find a bargain.
If you buy it now, you won't be able to wear it until next year.
♪Click here for a List of articles on "Okinawa Main Island"