The last night I visited in Naha was a tavern "Yanbarukuina". When it comes to izakaya, some people may hesitate to go in alone, but there were quite a lot of "Per person" in this Yanbarukuina, and I could have a meal casually at the counter seat.
There were many Okinawan dishes and old sake of Awamori, and the menu was perfect, but it was close to Kokusai-dori St., so the price was rather expensive. We report on such popular izakaya "Yanbarukuina".
Location and Hours of Yanbarukuina
The Taishu Izakaya "Yanbarukuina" is located in front of the Asahibashi Station on the monorail (Yui rail). It's close to Kokusai-dori, and it takes about 10 minutes on foot.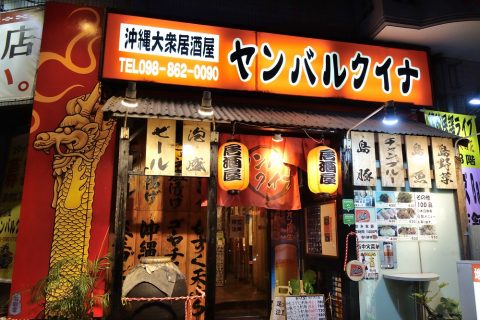 At first glance, it looks like a chain restaurant, but at present, this is the only izakaya in Naha called Yanbarukuina.
The business hours are from 17 o'clock, but the closing time is not fixed, so it may close early depending on the day. If you visit late at night, I think it's better to confirm by phone beforehand.
Counter seats full of "Per person"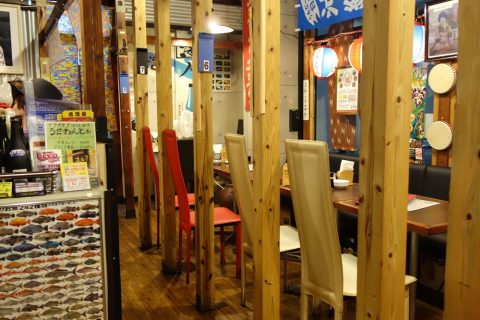 The restaurant has a table with around 10 seats near the entrance and several semi-private 4-seat seats separated by partitions. The floor is a bit distorted, so I can't think about how many seats there are in total …。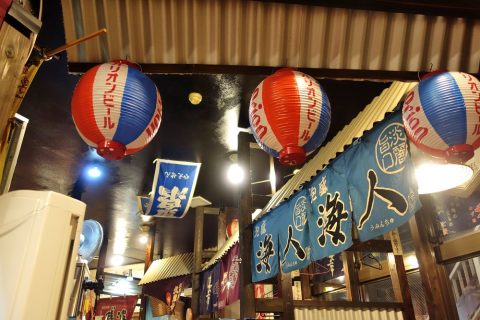 The shop is decorated with various curtains and lanterns! It doesn't have a sense of unity, and it feels like this is a popular izakaya.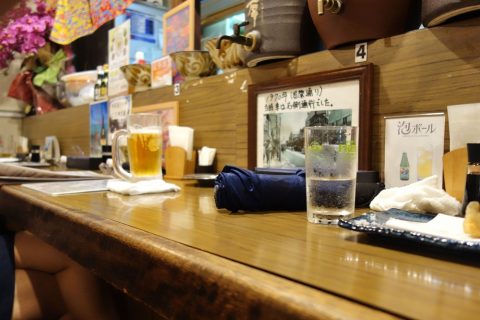 In addition, there were 4 counter seats at the very back of the restaurant, and I was led to this seat when I came alone. This counter seat was quite busy, there was constant traffic while I was eating and these 4 seats were always full.
Everyone else looked like "Per person", from businessmen on business to young women. Since it is far from the entrance, it is quite relaxing, so it might be suitable for a drink when you come alone.
Yanbarukuina Menu
If you look at the menu, you can see that there are various Okinawan dishes such as Gurukun, Aguu, Shima rakkyo and Umibudo. A la carte is around 500 yen to 600 yen, which is a little expensive, and there are rice dishes and gyoza.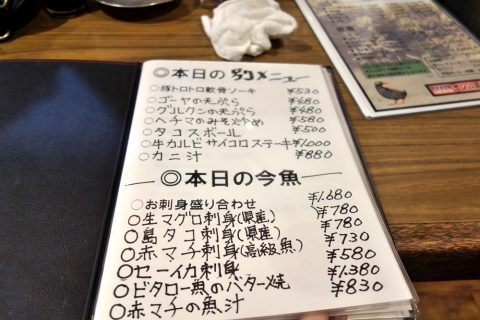 There is also sashimi, but the variety is small and the price is expensive. Although it says "prefectural product" raw fish may not be common in Okinawa after all. By the way, if I eat raw fish in the south of Kyushu, it is almost always "hit" so I never touch it.
How is Okinawan food?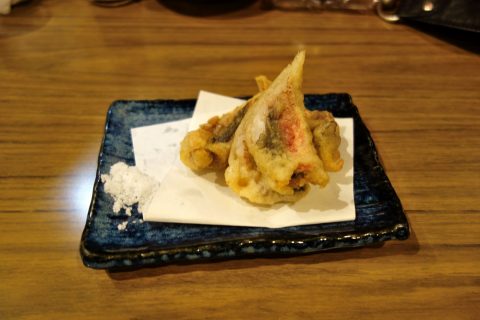 The first thing I ordered was "Gurukun tempura". I have eaten Gurukun in many places, but Gurukun here is also quite thick! Crispy tempura is seasoned without salt. It is a light fish, but it has a strong flavor of the sea and is delicious!
However, 518 yen for this volume is a little expensive. …。 Gurukun is such a high-class fish?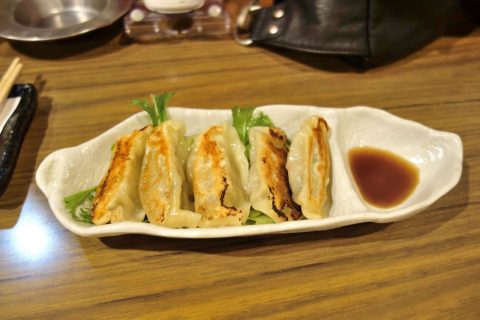 Then, "Agu Pork Gyoza Dumplings". I don't know what Aguu pork is, it is a very normal taste gyoza, but there is little garlic and it is not too heavy, so I eat it up.
But these 5 slices are 734 yen! You can eat 3 plates of Utsunomiya Gyoza "Minmin".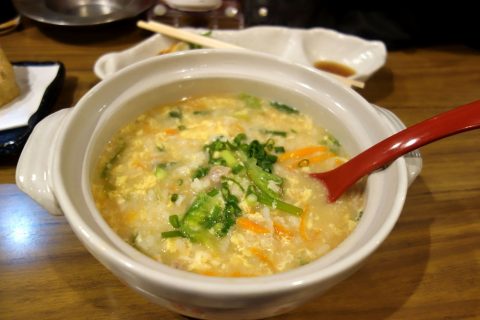 I ordered another dish, "Rice porridge with miso". The amount is enough for one person, but the miso flavor is very little considering the "Miso". The ingredients are chicken, mizuna, and chopped carrots. It is a light and healthy menu, so it may be good for finishing after drinking.
"long-term aging" Awamori no Aji
Well, I decided to drink alcohol at the end of the meal this time! If you look at the menu of Awamori, in addition to the standard "Kikunotsuyu" there are several kinds, each of which comes in a glass, a 1 go, and a bottle.
We looked at "aged sake" below. What does the long-term matured sake of Awamori taste like? The price is not so different from general sake, so I would like to try it.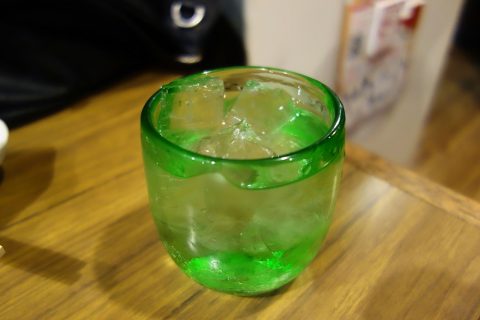 I ordered "Kikunotsuyu VIP 8 Years Old" on the rocks. When you put it in your mouth, the aftertaste that can be a bit spicy spreads in your mouth. It was different from the whisky I usually drink, and it was fresh, and it was very delicious!
It is surprising that the standard Awamori tastes so deep when it matures for a long time!
a little expensive tavern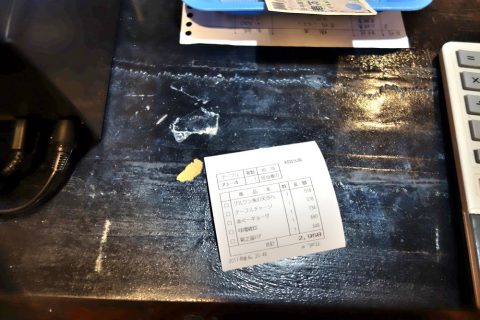 The total is 2,954 yen. As for the price of 3 dishes and a glass of Awamori, it was quite expensive! Even though it has the name "masses", isn't it different from the price for ordinary people in Okinawa? By the way, Otoshi (table charge) is 350 yen.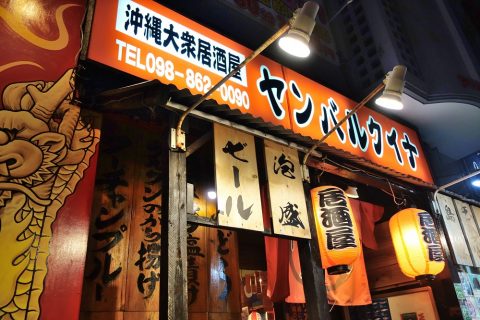 Convenience in front of the station, easy to enter alone, and some dishes are delicious. There is also awamori matured for a long time, so I think the content is not bad, but the price is for tourists. It might not have many local regular customers.
However, the taste is not bad, and it may be a convenient store when you get lost on your own. The above is the report of the popular izakaya "Yanbarukuina"!
♪Click here for a List of articles on "Okinawa Main Island"