Following on from yesterday, here's another restaurant topic: a slightly stylish dining bar in Miyako Island!
Okinawa has a strong image of a suburban style izakaya (Japanese style pub) that goes well with a red lantern, but I found a dining bar called Bernie's Dining in the downtown of Miyako Island, which has a modern building and stylish interior, and is urban. I was a little surprised that there was such a store in Miyako Island!
a modern store with plain concrete
On this day, too, I wandered around the downtown area of Miyako Island looking for a restaurant. I get tired of being in the same place all the time, so I went to the street next to the main street, Nishizato Boulevard.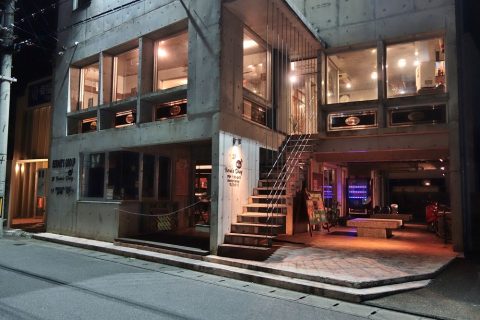 I found a modern building! The all-concrete, mineral-looking building doesn't feel like Miyako Island, but it looks like this restaurant is called "Bernie's Dining".
I hesitated a little to enter a stylish atmosphere because I was traveling alone, but I think there are places like this sometimes. Opening hours are 11:30 ~ 15:00 and 18:00 ~ 24:00 (Cooking LO is 14:00, 22:00).
The shop is full of local customers.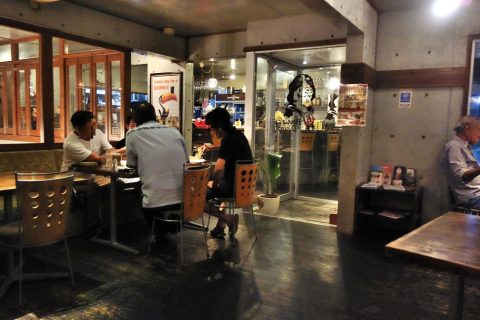 When you enter the restaurant, there are counter seats near the entrance. I thought I would be able to go here by myself, but I was guided to the floor with tables next to it. The area around the entrance is small, but there is another floor in the back of the store, and the number of seats seems to be quite large.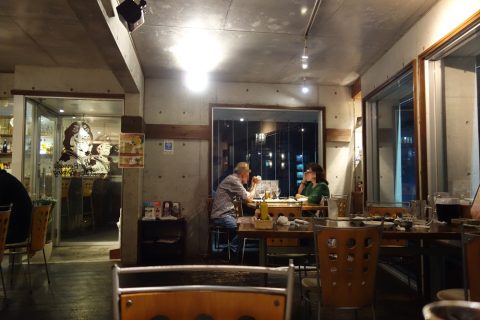 Since it is a modern restaurant, I think the customers are not only young people but also men and women of all ages come here. Also, there were few people who looked like tourists, and a group of people sitting next to me said something like "I always reserve here ~", so there might be a lot of local people who patronize them.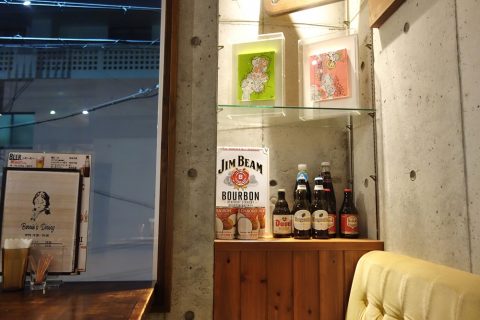 Inside the store, there are interiors everywhere. I have a good impression of it because it is simple and has no feeling of putting things on gummy challas in shops for young people in Daikanyama and Shimokitazawa.
If you look at the drink menu, you will find that there are plenty of drinks "sweet" such as sours, cocktails and soft drinks. However, there are only 1 ~ 2 kinds of whisky and wine, and awamori is the only Japanese sake. There are about 4 kinds of Awamori written on the menu.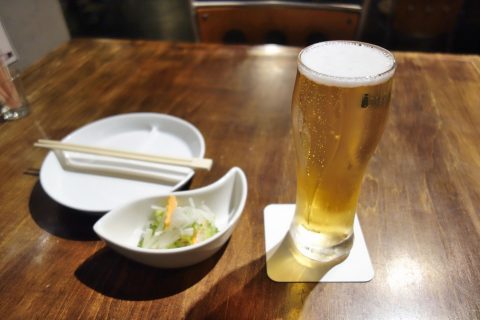 Draft beer is Premium Malt's. The bottled beer is Orion beer. I also had a choice of shandy gaff to choose from, so I ordered it, but the foam was quite disappointing …。 The flavor was also quite watery and I don't think it has a very good ginger ale …。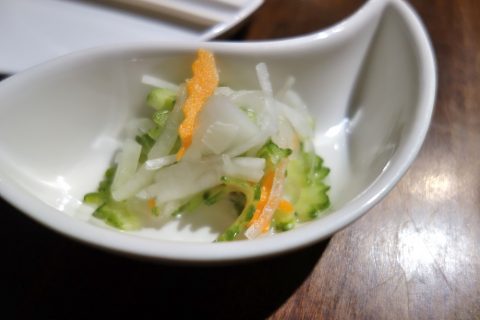 The appetizer was bitter melon, carrot and radish salad.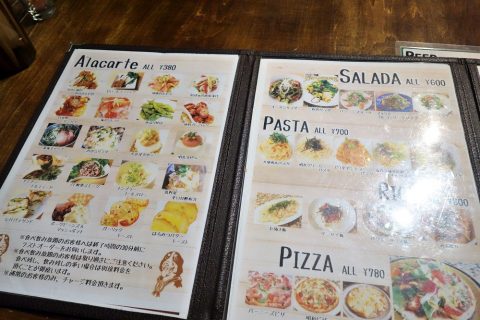 There are many dishes on the menu. They mainly serve western dishes like pasta and pizza, but on the a la carte menu, you can also see dishes that are "Okinawa" like "Okinawan vegetables".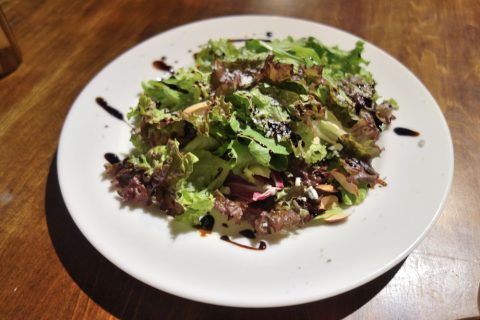 I ordered salad first. "Nut and Gorgonzola Salad" There aren't many nuts in it, but the moderate saltiness of the nuts spreads out and it's quite delicious! I think it's a delicious salad with the crisp texture of lettuce. It has a little bit of sauce on it, but it's salty.
I also ordered a la carte menu. The one on the left is "Asian tortilla" and the one on the right is "Chilled Chicken With Miyako Miso". Each of them is cheap at 380 yen for 1 dish, but it's too little for a group to poke at.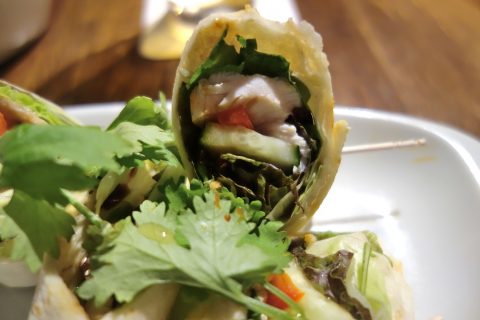 But the taste is good! Asian tortillas are spicy, and the chicken inside is tender and juicy! You can enjoy rich taste with lots of ingredients.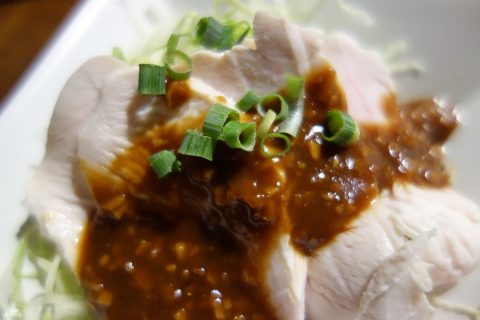 The chilled chicken Miyako miso has a strong garlic flavor. But this is also juicy and tender chicken.
Another one is "Pork Beans & Mashed Potatoes". These potatoes are milky and delicious! It might be because it is fine, but it is crumbly and has a very light texture. Pork beans also have ketchup flavor to bring out the flavor of the beans. However, it is a pity that there is only a little pork. …。
be also good for eating alone
The total is about 2,500 yen. I think it will cost about 4000 yen in Tokyo. It might be a little expensive for a meal for one person, but the food was delicious so it was good! They also have a variety of a la carte menu that you can order from 380 yen, so it might be a good place to eat alone.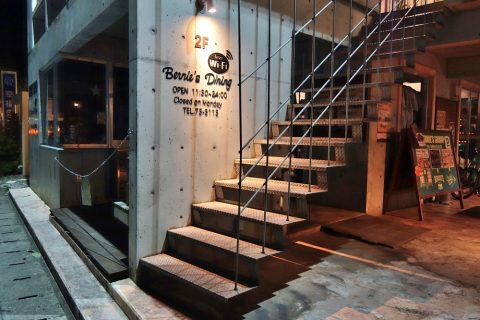 The modern building with a stylish interior and a dining bar full of local customers was more comfortable than a touristy izakaya. The service at the hall was good, so I think I will come again if I have a chance.
I don't think it's suitable for drinking a glass of sour sake, but if you want to change your mood and have a meal in an urban restaurant once in a while in Miyako Island, why don't you visit?
♪Click here for a List of articles on "Miyako Island, yaeyama area"