This report is about the market "Mercado de Campo de Ourique" in Lisbon, Portugal! Speaking of the market in Lisbon, "Ribeira Market" is the most famous. Not only tourists but also locals use this market, and the food court where you can enjoy food at reasonable prices is very popular.
I will tell you the details from the market to the food report!
※This article was written before the virus scandal. This will be updated.
Market location and in-building map
Mercado de Campo de Ourique is located here. It is inland, a little way off the Tegyo River, but is very close to 28E or 25E trams.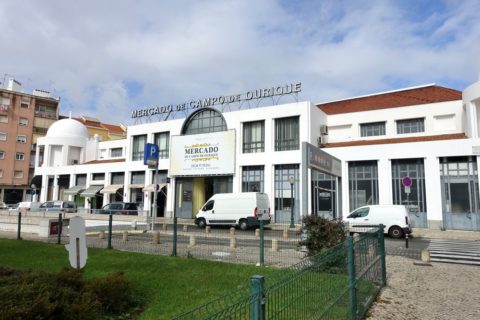 a white brand-new exterior building. The market has been in business for nearly 100 years, but it looks like the building has been renovated. It is open until 23 o'clock at night, and there are many local customers who come here for a drink.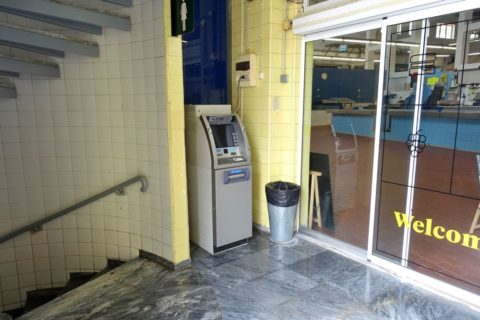 There is an ATM at the entrance. Some stores accept credit cards in this market, but it might be safer to have cash with you just in case.
There is a map of the building here, but the same one was posted on the official website, so I reserved it! According to this layout, there is a food court in the center of the building and a market around it.
There are restrooms everywhere, so you don't have to worry!
Walk in the market. The English version is less than …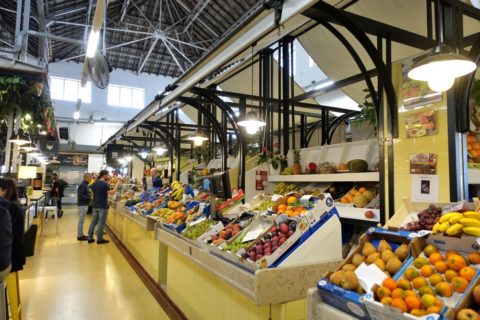 Let's go inside now! I first walked around the market zone, but all around were fruit shops. There are many shops selling fresh fish and meat, but I have an impression that there are overwhelmingly many fruit shops.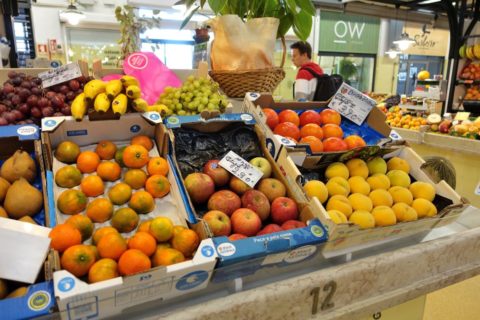 The price tag shows the price per kilogram, and most fruits are around €3 to €4. If you compare it to an apple, it would be about 150 yen for 1 piece of 300 g.
It depends on the quality, but I think it's cheap compared to Japan.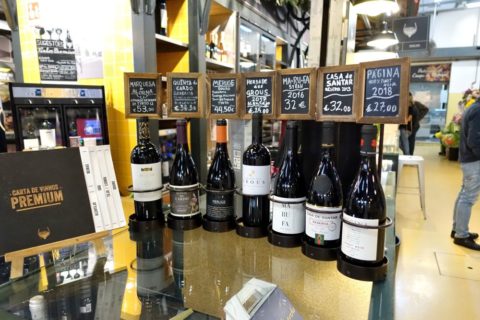 There are also shops selling wine, but the number of shops itself is not so many. If you want to choose from many shops, you should go to Ribeira market.
In addition, there are some signs in English in the building, but it is difficult to understand as it is basically only in Portuguese. … Well, it is proof that the market is closely related to local customers.
Food court in the middle of the market
Well, this time I visited at lunchtime, so I would like to have a light meal here!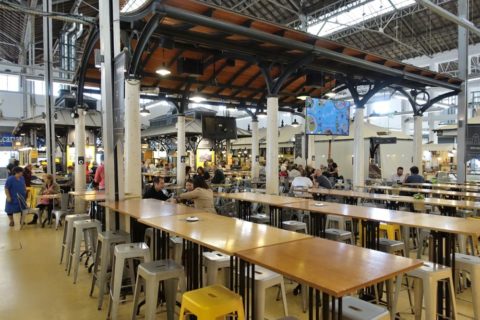 There is an area with chairs and tables in the center of the building, and you can eat takeout food from the restaurants around here. It's the same system as the food court in Japan's SA, but you can leave your finished dishes on the table.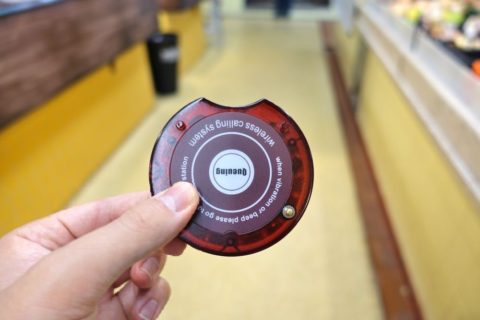 When you place an order, you will receive an electronic bell just like in Japan.
a cost-effective sandwich shop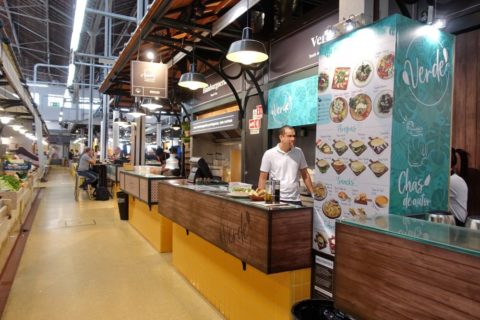 There are a total of 16 restaurants inside the food court, and most of them serve light meals such as pinchos or fast food. I couldn't find a restaurant where I could have an authentic meal.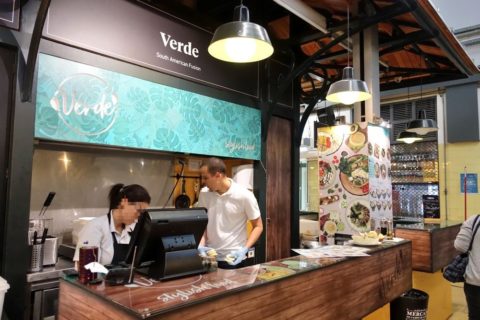 In the midst of all this, I chose a restaurant called "Verde". It is a shop that offers a variety of sandwiches using mainly vegetables. The menu with pictures is displayed at the store, so it's good that it's easy to understand!
If you look at the menu, there are 7 kinds of salads, sandwiches, chips and tacos. The price starts from €5 for sandwiches and €2 for drinks, so it's quite reasonable!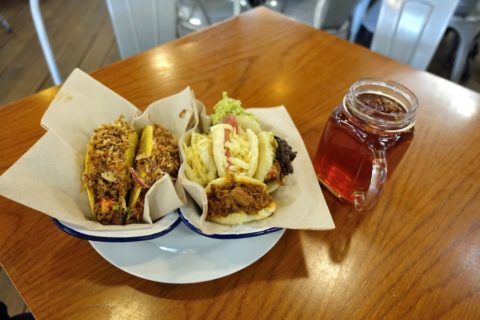 This time, I chose a menu called "Areas Tasting" where you can enjoy 5 sandwiches, "Shredded meat Taco" which is a set of 2 tacos, and "Roibos Berry" drink.
I wanted to try various things and I ordered greedily, but the price jumped up to €19 …
But these five flavors of sandwiches are all rice-based, fragrant buns, and the ingredients inside are pretty good! The sweetly boiled beans, avocado, tuna, and ham and cheese are very fresh, so I'm very satisfied with the contents!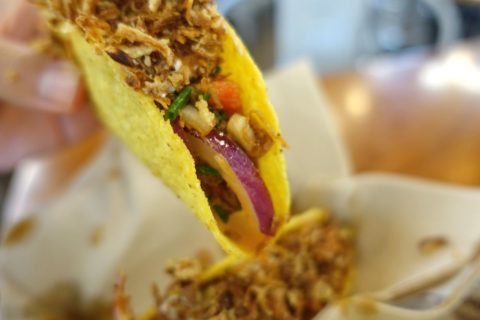 For tacos, the more you chew, the more juicy the ingredients are added to the crispy crust, which is also very good!
Both of them were more voluminous than I thought and I was full …! A €5 sandwich would be enough for a light lunch.
All seats are taken after 13 o'clock! Early lunch is the best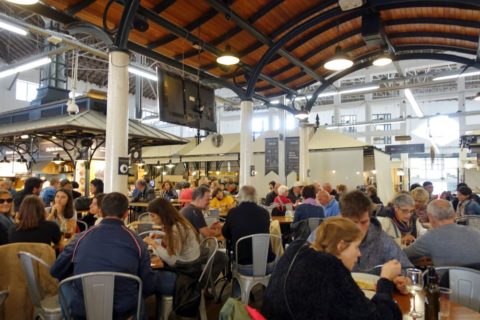 The food court was full by 13 o'clock! The place where you can eat easily without time limit is popular. It seems to be crowded from early in the evening, so if you have a meal, it is better to come early!
Mercado de Campo de Ourique
Address:Rua Coelho da Rocha 1350-075 Lisboa
Opening House:10:00~23:00 (Friday and Saturday until 25: 00)
Closed: Sundays
★Please also try this → "Lisbon" article list