In Ho Chi Minh, Vietnam, MAROU chocolate is especially popular among Japanese tourists. It seems that it is also popular as a souvenir from Vietnam, and when I went to the shop, I was surprised at the price so high that I can't believe it's cheap Vietnam!
But when I ate it, I was convinced by its deep taste and expensive price! I would like to report the taste of MAROU's high quality chocolate that changes the image of Vietnam.
MAROU's stores and cafes in Ho Chi Minh
This time we visited MAROU's shop in Ho Chi Minh. The location is right behind the Ho Chi Minh Museum and close to the Ben Thanh Market.
According to the website, there are shops in Hanoi as well as shops selling in all over the world, and in Japan you can buy it at "CACAO STORE" in Yoyogi-hachiman, Shibuya-ku.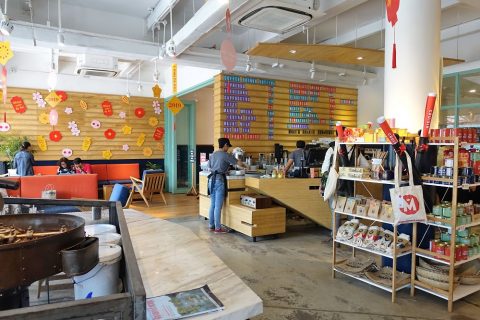 The interior is very spacious! With high ceilings and bright natural light, the store has a sales space in the center and a cafe space by the window and at the back of the store.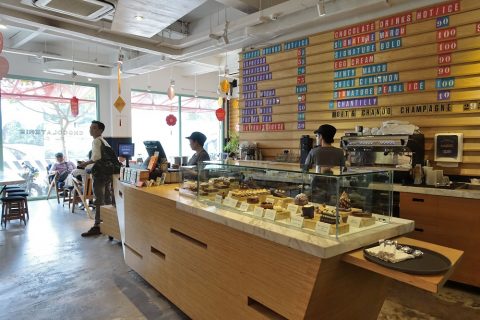 There are many Japanese, or rather half of the customers are Japanese. Also, it was empty when I visited in the morning, but when I came back in the afternoon, it was so crowded that the cafe was full! It might be better to use the cafe in the morning.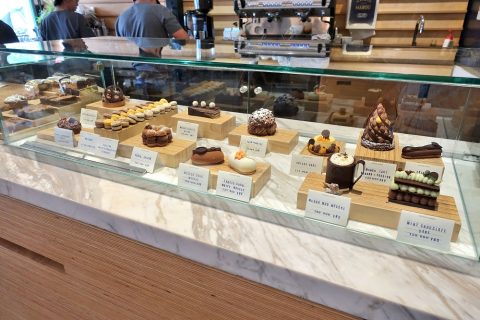 There are cakes that can be eaten at a cafe next to the cashier, but all of them are original, such as chocolate cake in the shape of a mug. The price is about 120,000 to 150,000 VND, which is quite a good price, but this content makes sense!
Surprisingly high quality chocolate bar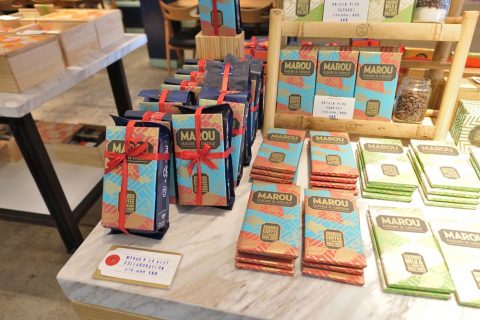 If you look at the chocolates displayed in the sales space, the lineup is mainly chocolate bars. There are about 10 flavors, but what's surprising is the price!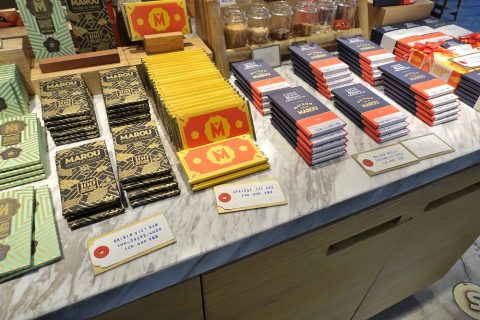 80 g of chocolate bar costs at least 120,000 VND, and expensive bar costs 150,000 VND. Even the chocolate bar (100 g) from the well-established Swiss manufacturer "Lindt" that I bought in Europe last year was only about 2.4 dollars.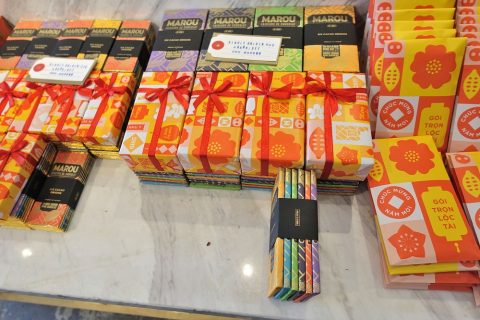 Some have 5 flavors in a set, but no discount at all, 600,000 VND. 3000 yen for 5 chocolate bars sounds a bit cheap …?
But we also have pre-packaged ones for gifts, so we can see the high demand.
There are also chocolate boxes that you can pack your favorite chocolates in the same way as chocolates in Europe: 150,000 VND for 6 pieces and 325,000 VND for 15 pieces.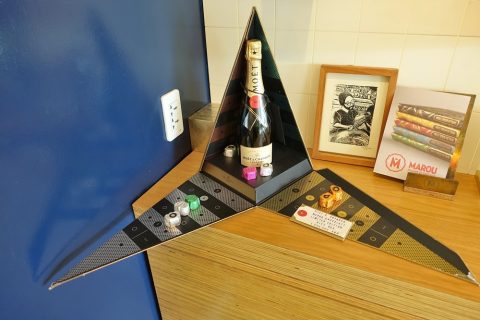 There is also a gift box like this with Moët & Chandon. The price is 1.8 million VND, and it is undeniable that the exterior is cheap for its high quality, but …。
Luxurious packaging of gold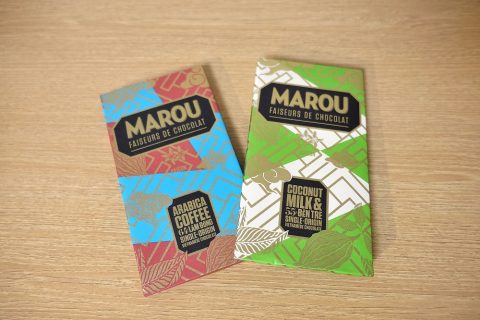 In such a situation, I bought these 2 items this time! Both "Arabica Coffee" and "Coconut Milk" are chocolate bars from the "Origin Plus" series. Both are priced at 130,000 VND.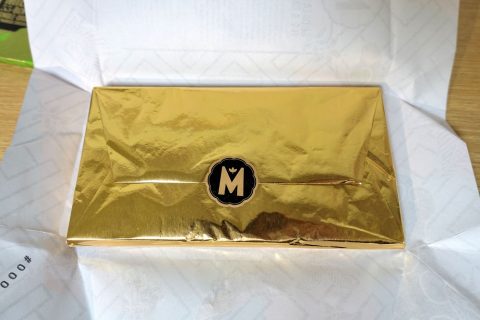 I opened it, and it was a thorough practice to put gold paper inside the strong wrapping paper! Well, since it's so expensive, I guess it's only natural.
The chocolate inside is dark brown for Arabica coffee and light brown for coconut milk, both with MAROU's "M" logo. The coconut milk is 55% cacao and contains no milk.
The taste is first-class! deep chocolate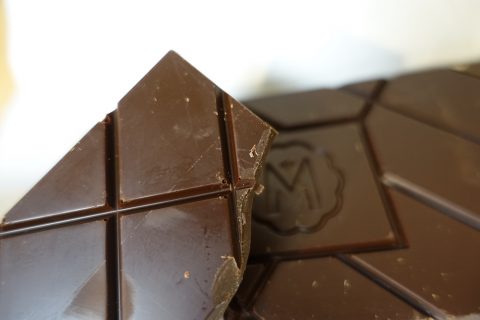 When I tried it, the first thing that surprised me was the length of the afterglow! Both flavors start out mild, but after a few seconds, a deep sweet and bitter taste develops.
I have eaten many delicious chocolates in Paris and other places, but this is the first time I've had chocolate with such a deep flavor!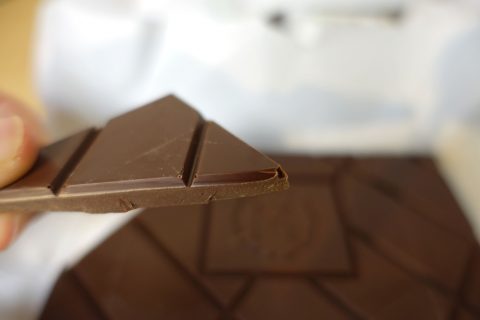 Arabica coffee has a unique bitterness and coconut milk has a slightly thick taste, so you can feel the bitterness of cacao though it is milky. This is a chocolate with a taste that you can fully taste and be convinced that "I can hardly wait." rather than "Oh, it's delicious!" after a bite.

According to HP, MAROU chocolate was created by two French people who were fascinated by the quality of Vietnamese cacao, which is used by contract farmers in Vietnam, and sugar is also limited to sugar cane grown in Vietnam.
If the taste is produced from cacao carefully selected by a French craftsman with a rich taste, it is easy to imagine that the taste will surpass even the chocolates in Paris, France.
Do you agree with the high price? High-quality chocolate from Vietnam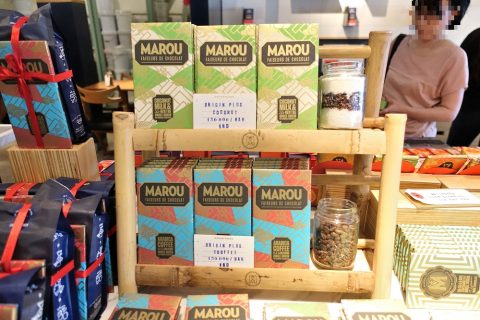 I see. I wonder if this is the true taste of high quality chocolate. If your budget allows it, you'll definitely want to try different flavors, but if you're looking at prices in Vietnam as a benchmark, you'll be in for it.
This is a very high quality chocolate made in Vietnam by a Frenchman. Please try it if you have a budget!
MAISON MAROU SAIGON
Address:169 Calmette, Phường Nguyễn Thái Bìn, Quận 1, Hồ Chí Minh
Opening House:9:00~22:00(週末は23時迄)
♪Click here for a List of articles on "Ho Chi Minh City"