"MAJUN" is a brand of Okinawa kariyushi wear that we introduced before. The new shop opened in Itoman City in October 2017, so I went there right away! It is close to the airport and has a parking lot, so it is convenient for visiting by car.
MAJUN of Kariyushi ware
Kariyushi wear is one of the resort fashions from Okinawa. There are several brands of kariyushi ware, and I especially recommend MAJUN.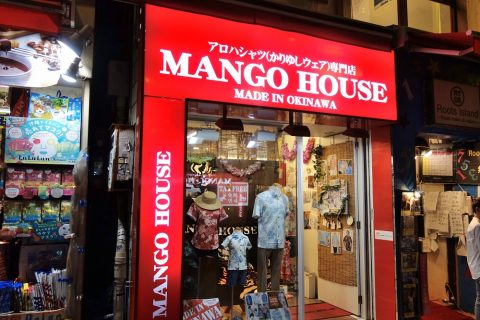 When it comes to kariyushi wear in Okinawa, MANGO HOUSE is the most famous, but the silhouette and design is just like that of a resort, and it is truly an aloha shirt! If you wear it in the city, it will be out of place.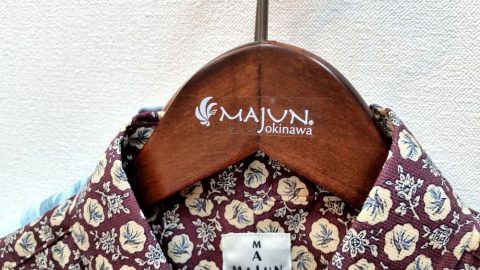 On the other hand, many of MAJUN's designs are comfortable to wear in the city, so I usually wear this MAJUN when I go out in summer!
For more information on the design, price, and recommended size, check out the "<<MAJUN>> is recommended for Okinawa Kariyushi! Size selection point" article.
New shop opens in Itoman City!
MAJUN, a kariyushi wear, opened a new shop in Itoman City last October, so I will go there.
It is located in Itoman City south of Naha Airport in Okinawa Prefecture. It's on Route 331. It's not a place to visit for sightseeing but "Roadside Station Itoman" is on the next block.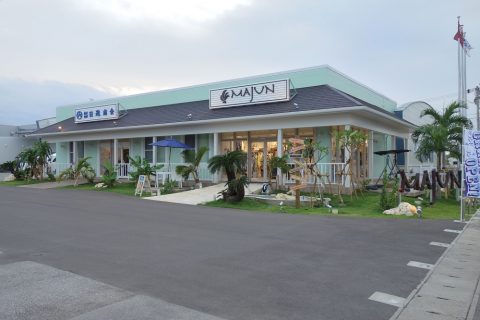 It takes about 25 minutes by car from Naha Airport. It's a one-story shop, and the right half is MAJUN.
They have more items than the main shop!
When you enter the shop, you will be greeted by the brand-new interior! The layout is almost the same as that of a general clothing shop, but it is finished with the image of the sea such as a ship model and a fish ornament.
As for the product selection, there are more than the Naha main shop which is currently a temporary shop, and the display is beautiful, so I can choose clothes comfortably!
However, since MAJUN doesn't have many items in the shop, you have to order items that are not here online. There are always more than 100 kinds of men's short sleeves on the internet, so you can check the size, texture and design at the shop, and then buy it online later.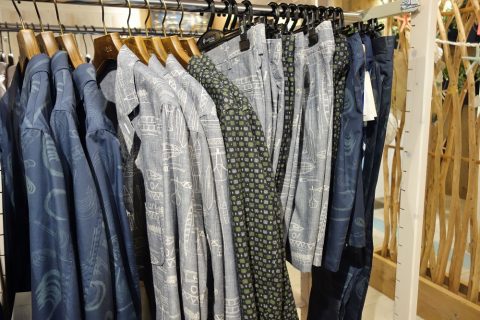 In addition, MAJUN shops have a lineup of half pants and slacks, so it might be good to collect top and bottom.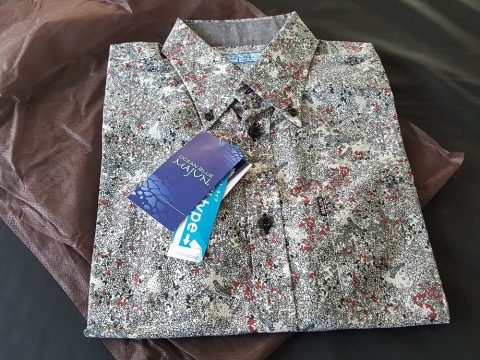 Get this kariyushi this time! It was the same in Naha main shop, but I was able to buy it at 5,800 yen including tax with the list price of 6,800 yen and 20% discount for some reason! If you sign up for LINE, you will get an additional 5% discount.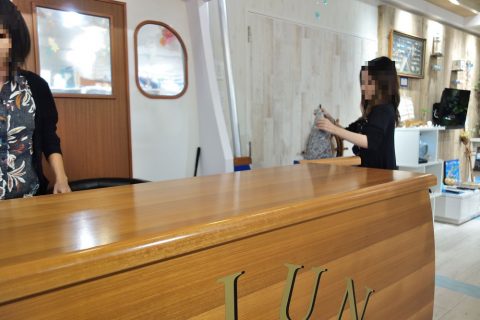 Of course you can use your credit card! The service of the staff was good, and it was quite a pleasant shopping!
Shop information of MAJUN Itoman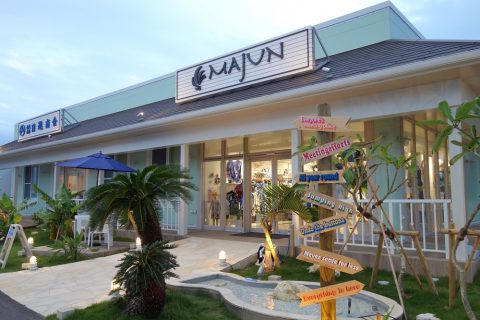 Address: 4- 21 -7 Nishizaki-cho, Itoman-shi
Phone: 098-840-3033
Closed: Sundays and national holidays (Closed on Saturdays)
Opening hours: 10: 00 ~ 19: 00
The new designs of MAJUN come out one after another every year, but on the contrary, there are many cases where old models are out of stock, so I recommend that you check out the ones you want as soon as possible!
♪Click here for a List of articles on "Okinawa Main Island"