Following the JAL lounge, I used the "Lounge Osaka – Lounge Osaka" card lounge at Itami Airport. I used it when I arrived at Itami Airport this time, and since it was renovated a few years ago, it has a stylish design and plenty of facilities! It is a quite comfortable lounge.
※This article was written before the virus scandal. This will be updated.
Terminal 3F out of the restricted area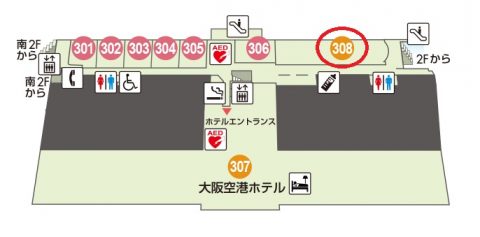 The card lounge "Lounge Osaka" at Itami Airport in Osaka is located on the 3rd floor of the terminal outside the restricted area, in the restaurant area.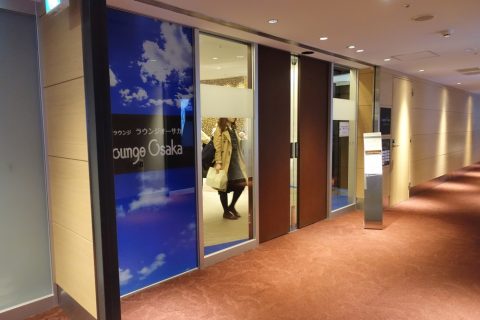 Lounge Osaka was renovated in 2015 prior to the arrival of the terminal. It's a little far from the arrival gate, but it's nice that you can use Arival (time of arrival)!
This time, I will enter the room by showing a copy of JAL Haneda → Itami ticket and Rakuten Premium Card.
A spacious lounge with 121 seats!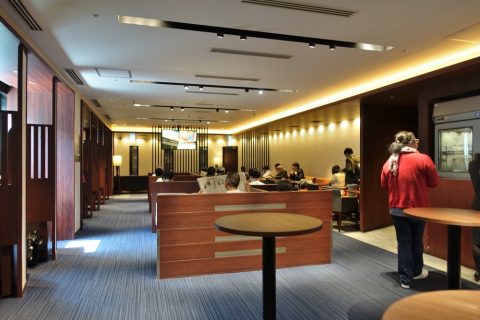 It is a card lounge with an old and narrow image, but this one has a refined design and is open! The number of seats is 121, which is an extraordinary size for a card lounge!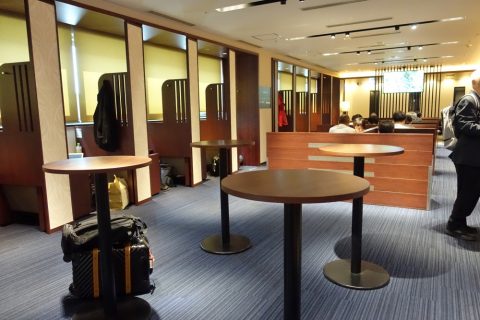 There is a high table in the dining space, and this is easy to use and convenient! There are tables and sofas for 2 people in the back, and private rooms by the window.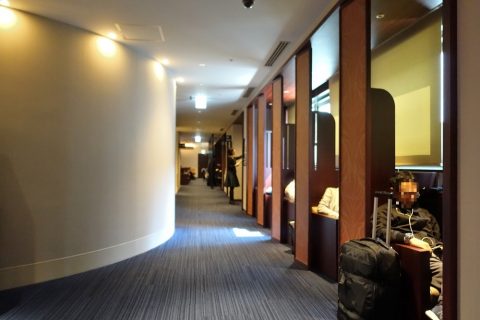 There are more than 10 private rooms, and they are specially designed with partitions that extend to the ceiling. It's hard to see such luxurious private seats even in airline lounges.
However, this kind of seat might be popular, even though we wait, there is no sign of vacant seats at all …
Soft drinks are available! Alcohol is not free.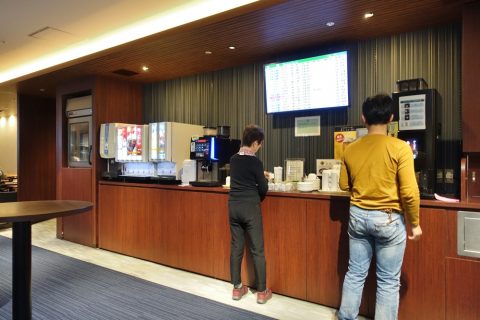 There is a free drink corner in the dining area, and there are many kinds of drinks. In addition to multiple juice and iced coffee servers, there are various tea bags and a touch panel type coffee machine.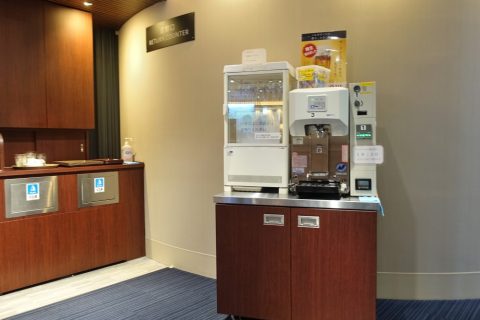 For alcohol, there is beer (Premium Malt's), but there is a charge for this. It seems that you pay at the cashier on the side and pour beer.
In addition, the lounge offers a variety of optional services, such as the sale of "Maisen" pork cutlet sandwiches and free croissants depending on the time of day.
Popular Lounge Will Be Crowded …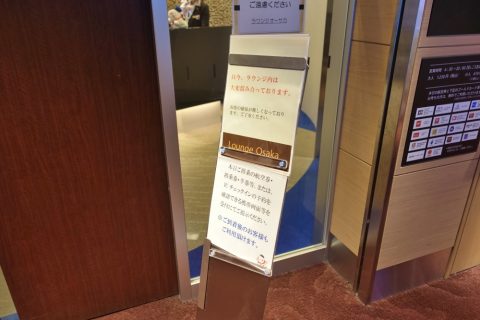 It is a large, well-equipped and stylish house with a comfortable atmosphere, but what I am concerned about is the congestion.
This time I visited around 13 o'clock in the afternoon, but it was always crowded with people! Even if there are vacant seats, there are only the box seats facing each other, so it is inevitable to share seats.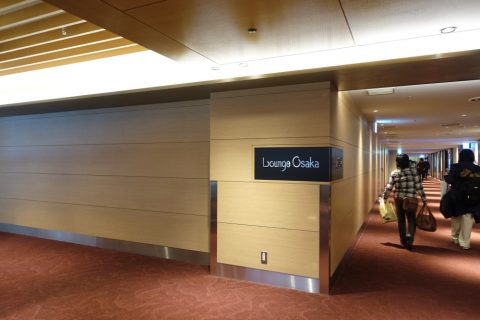 Now that everyone has a gold card, it's no wonder there are so many users. Even so, it is very convenient that you can use it on arrival! If you have a chance to meet up or take a break before or after boarding, please!
*Visit Itami Airport's website for usage conditions.
♪I also recommend this link→Collection of AIRPORT LOUNGE Reviews Worldwide! Wine, buffet, Shower, etc.