Metro (subway) and buses are indispensable for sightseeing in Lisbon, Portugal. This time, I would like to explain in detail about the fare, route map, how to use the ticket vending machine, etc., focusing on how to ride it!
※This article was written before the virus scandal. This will be updated.
Transportation and route map of Lisbon
First of all, the city traffic in Lisbon. Lisbon offers buses, trams (streetcar), suburban trains and ferries as well as the Metro (subway), all of which are covered in this article.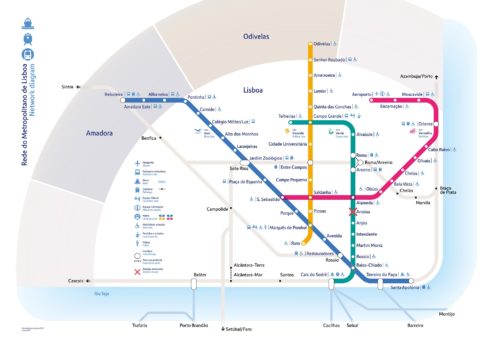 Metro MAP can be downloaded from the official Metro website. It's a simple diagram, but it also shows suburban trains and ferries.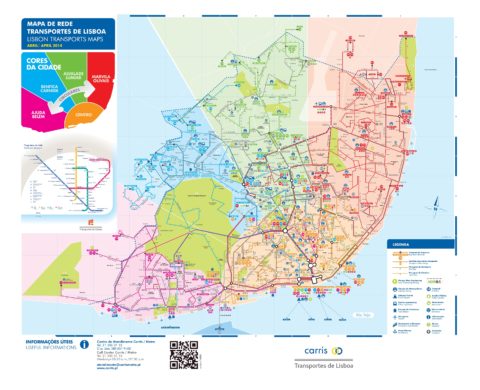 Also, I found a wide area map including buses and trams, but it is true that there are some differences in bus routes because the source is another site called "Moovit" and the issue is a little old.
But can it be used to understand the whole route? Download it here.
Ticket type and fare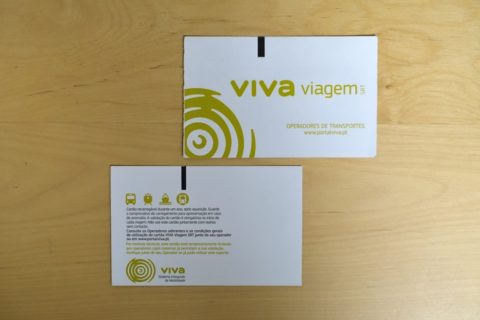 Next, about the fare and the type of ticket. Metro tickets are paper Smart Cards called "Viva Viagem", which you purchase and use when you get on a train for the first time. The card costs €0.5 and is valid for 1 year.
Use the ticket information as Top Up
There are two ways to use Viva Viagem, the first being to top up your ticket information in advance.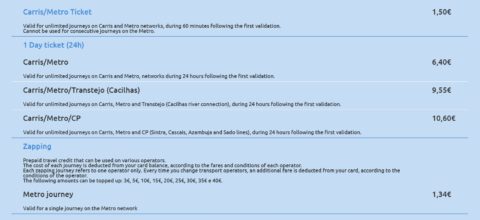 There are 2 kinds of tickets, "single ticket" and "24 hour ticket", and 1 time ticket is €1.5. There are 3 types of 24 hour tickets, each of which has its own transportation system.
€6.4 … bus metro tram
€9.55 … Bus Metro Tram Ferry
€10.6 … bus metro tram suburban train (For Sintra)
spend a certain amount of money on top up
Another way is to use a certain amount of money top-up, which is called "Zapping". This can be used for all of the above transportations, with a discount of €1.34 per trip.
Note that the same Viva Viagem card cannot be mixed with a 1 time ticket or a 24 hour ticket, in which case you will need to purchase another Viva Viagem card.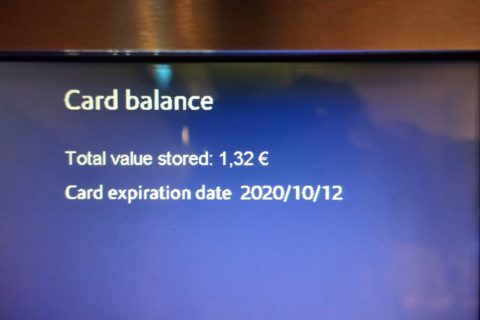 Also, this time I was in Lisbon for 1 week and used both a 24 hour pass and Zapping, but there is a high possibility that even though Zapping gives a discount, it leaves a lot to be wasted.
At first, I used it several times with €10 Top Up, but in the end, I ended up with €1.32 remaining, so I couldn't use it as much as I could.
It is good if it is a long stay, but I don't recommend it for a trip of about a week.
There are few elevators at the subway station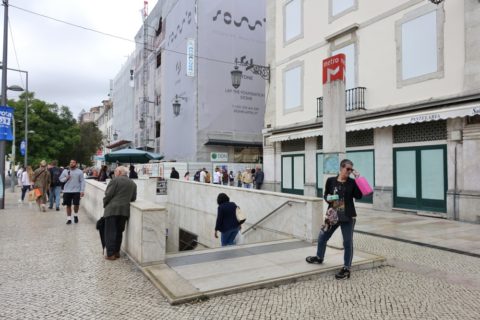 Then let's actually take the subway! The entrance of the metro is marked with a red M mark.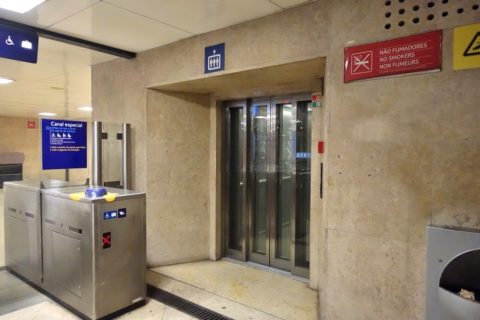 Some metro stations have elevators, but only a few, and most have only stairs. There are many stations that don't even have escalators, so it's a bit hard to travel with a heavy suitcase …
Purchase a ticket at a ticket vending machine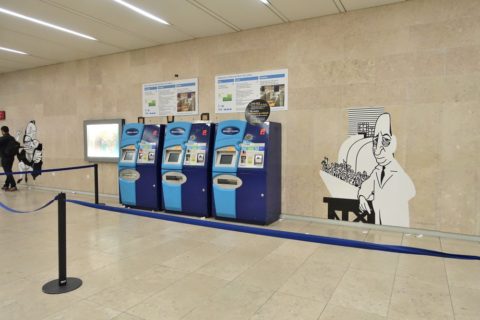 To purchase a ticket, use the ticket vending machine located in front of the ticket gate. You can also purchase a Viva Viagem card.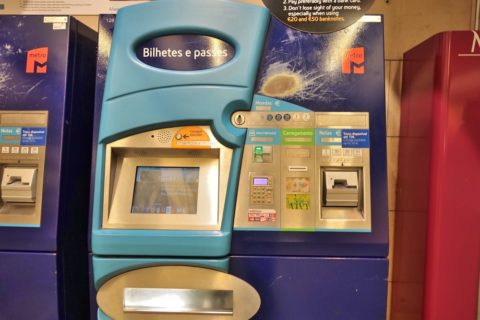 The ticket machine accepts credit cards. But some machines can't use it, and others can only use credit cards and not cash. You can use up to €5 to €50 in cash, as well as coins, but not all machines accept coins under 10 cents.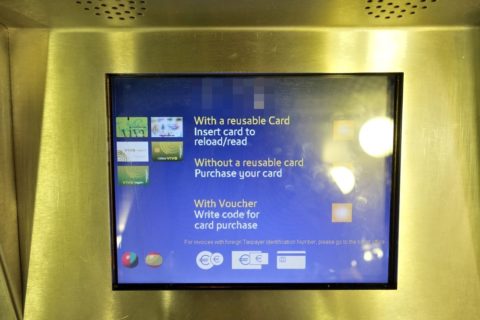 The screen has a touch panel. First, touch the British flag on the lower left to switch to English.
If you want to include a Viva Viagem card, select "With a reusable card" and then specify how many cards you want to purchase. Select "Without a reusable card" if you want to Top Up to a card you already have.
Then select the type of ticket you want to Top Up. If you want to Top Up (Zapping), select the 2nd item from the top "Stored Value" and specify the amount to Top Up. Up to €3 to €40 at a time.
Finally, select the number of tickets (Normally, 1 is fine.) and settle the payment. The screen operation is so easy that you won't get lost.
Go through the ticket gate to the platform
When you get your ticket, go to the ticket gate. The Lisbon subway has automatic ticket gates, so you have to touch your ticket to the reader when you get on and off.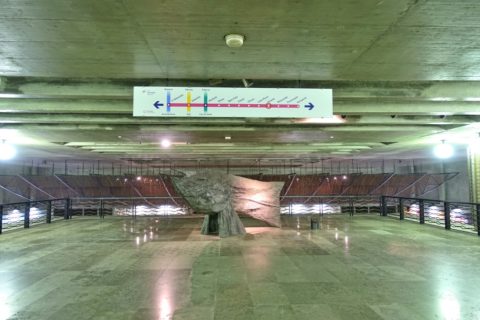 Check the destination of the train and go to the platform. The subway station in Lisbon is often not an island platform but a face-to-face platform.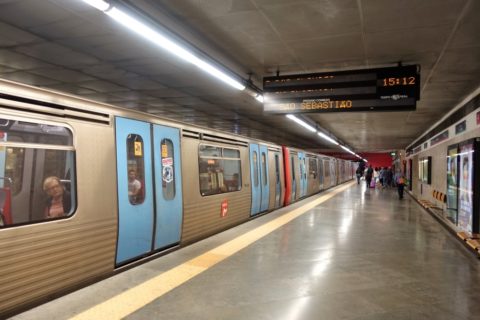 All the lines are of the same type of car and are basically made up of six cars, but sometimes three cars come, so it's better not to go to the edge of the platform too much.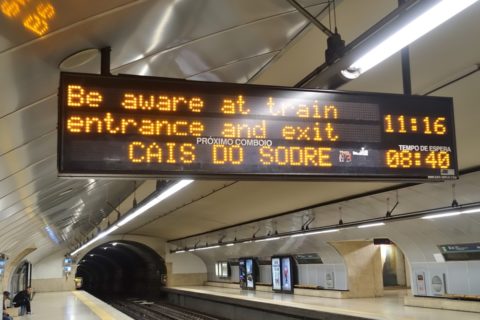 Besides the current time, the time until the next train comes is displayed in seconds on the electric bulletin board. All lines generally come every few minutes, but sometimes you have to wait more than 10 minutes even during the evening rush hours, which makes the following trains very crowded!
Inside the Metro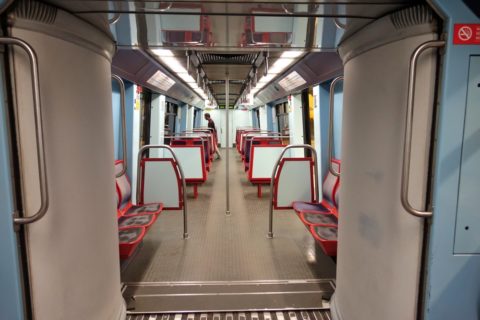 The inside of the subway is a standard semi-cross seat. The inside of the car is a little dark, but I don't feel the public safety as there is no trash.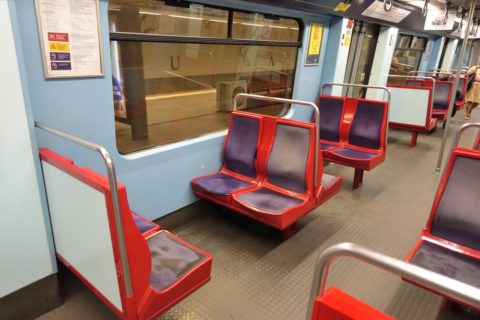 The sheet is made of plastic. It has a cushion for the time being, but the width of the seat is only about 43 cm in weight, which is extremely narrow. …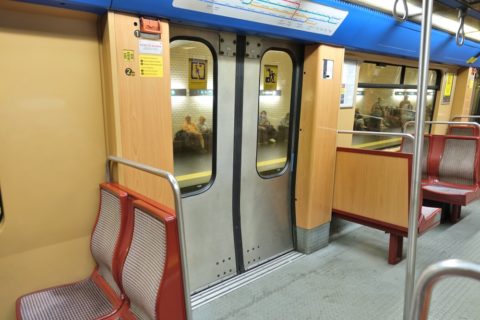 The door is not a button type, and it opens and closes automatically like in Japan.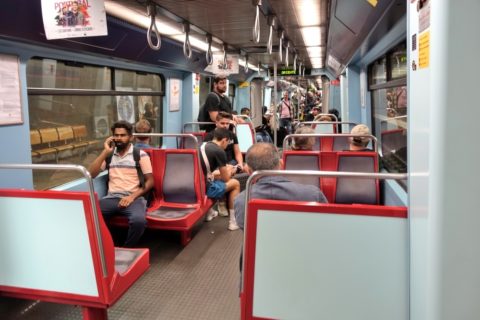 I don't feel that the inside of the subway is particularly dangerous, but there are many Asians and Indians among the customers. I had been in Porto for almost all the white people on the Metro before I came here … and it really makes me realize that the capital, Lisbon, is a city of immigrants.
How to get on the bus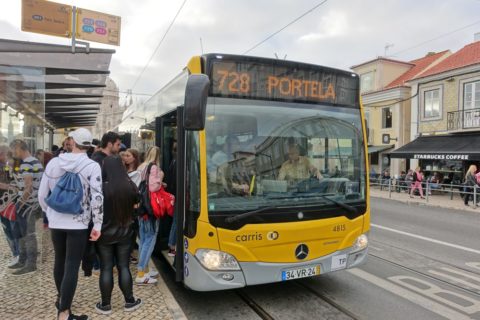 On the other hand, the Viva Viagem card can be used outside of the metro, including the bus.
There is no ticket machine at the bus stop, so you need to purchase a Viva Viagem card (or Zapped) with a valid ticket Top Up inside the metro station beforehand.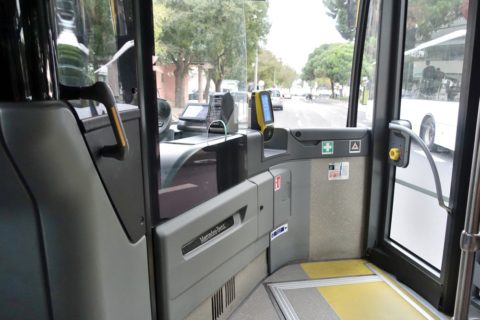 The bus got on from the front and touched the Viva Viagem card to the yellow reader. If you pay by cash, you hand it directly to the driver and he will give you a receipt, but the fare is more expensive than paying by card.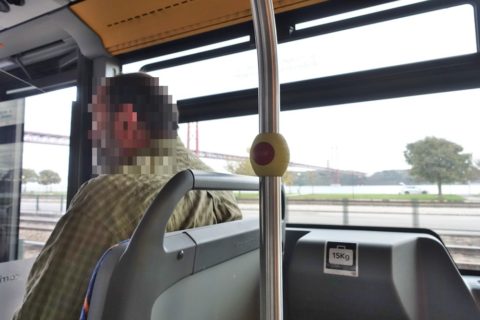 When getting off the bus, press the stop button when the bus stop you want to get off is approaching. Nothing special.
24 hour ticket is recommended for city sightseeing!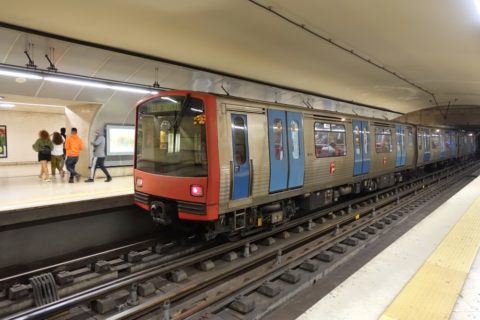 We've shown you how to use the Lisbon metro and city transit, but if you want to get around 2 ~ 3 tourist spots in 1 day, you should buy a 24 hour pass!
With this one, you can ride a popular trolley train that costs €3 in cash, and you don't have to buy a new ticket for every ride. Make the most of it and enjoy the city walking in Lisbon!
For more information about streetcars, please see the article here → thoroughly attack "streetcar" in Lisbon! Route maps, congestion avoidance methods, etc.
*Please also try this → "Lisbon" article list