The JAL business class I boarded this time was B787-8 Sky-Suite! This equipment is often used for long distance flights to Europe, etc., but it is now in service to Hanoi line in Vietnam, so the private space with a high sense of private rooms is very comfortable!
This flight was comfortable to travel in spite of the cheap package. I'm going to see the difference between cheap business class to Southeast Asia and long distance and economy class.
JL Flight 751 Sky-Suite 787 for Hanoi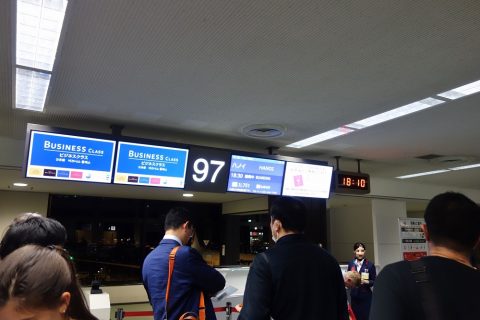 As I told you the other day, I used a sale of JAL Dynamic Package for this business class flight to Hanoi, Vietnam. Extremely cheap, 114,000 yen for 4 nights from Okinawa! You can read more about it in the article "Business class ticket to Hanoi is very cheap! JAL Dynamic P Campaign".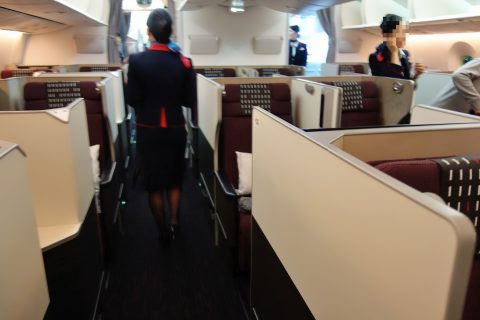 Currently, we have a B787-8 bound for Hanoi, but unlike our September flight to Bangkok, this is the Sky-Suite I that is also used on long-distance routes (Reference → JAL business class NRT ~ BKK shell flat neo boarding record!).
There are 3 types of JAL business class Sky-Suite from I to III, and the first I among them is a comfortable seat which boasts the most occupied area of JAL! Especially, the window seats are more like private rooms than the first class seats, and they are very popular.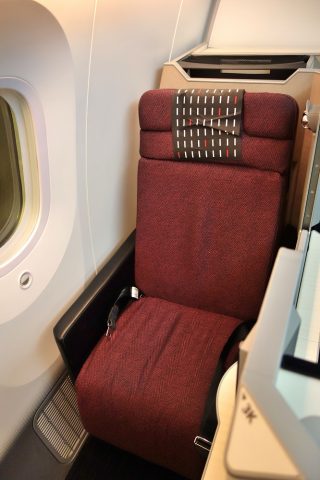 This time I made a reservation about 2 months ago, but fortunately there was a window seat available! With the almost perfect feeling of a private room and large space, there is no complaint about the comfort! The seat has a form that doesn't wrap around you, but it has a good cushioning property, so you won't get tired even if you sit for a long time.
Differences from long-distance routes
The Sky Suite I is comfortable, but there have been some differences in service compared to other long-distance flights such as Paris.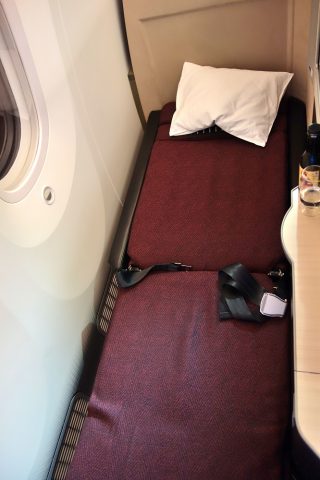 First, there is no mattress "Airweave". There are no pillows, only cushions for economy class. If you use only seats, you might be concerned about the difference in level between the seat surface and the backrest when you lie down, so I would like you to provide it on all routes if possible.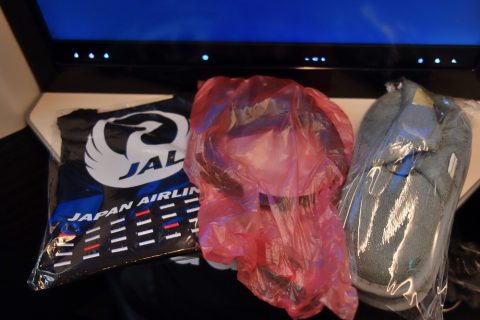 As we mentioned in the article for Bangkok, the amenity goods are simple kinchaku bags. Noise-canceling headphones and slippers are not inferior, but the difference in service from long-distance routes is big.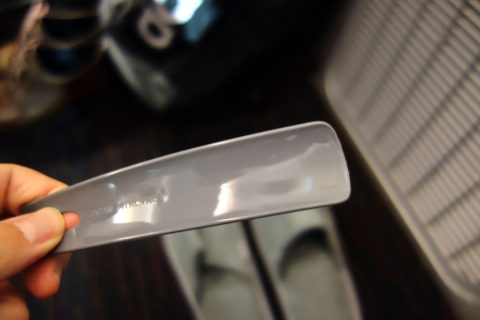 By the way, the shoehorn that comes with my slippers comes in handy. It's compact but easy to use, and it's durable and won't break no matter how many times I use it, so I take it out and use it in various places. This compact shoehorn is also available in first class on domestic flights, so if you have a chance to board, check it out!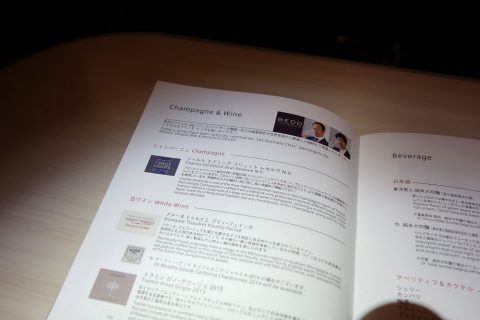 It also has fewer options for in-flight meals than the Bangkok Line. It doesn't matter because the flight time is short, but at least don't discriminate against champagne brands … In-flight Food Report is in the next article.
unexpectedly crowded economy class
The surprising thing was the boarding rate. When discount package rates are available like this time, it is off-season and the boarding rate is low, but on this flight, the rate was different depending on the class.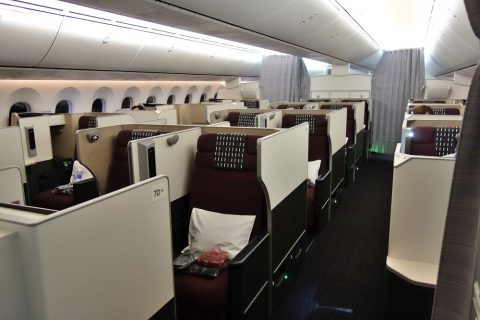 First, the business class I took. Of course, it is rattling and the ratio of vacant seats is about 3 to 40%. Unfortunately, people came next to me, but especially in the back, there were almost only people by the window.
Next is the premium economy class, which seems to have more than half seats available. Like ANA, JAL doesn't open to senior members for free, so premium economy is usually empty.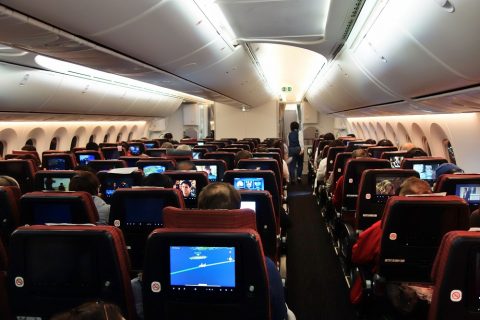 But what surprised me was the boarding rate for economy class. About 85% of the seats were occupied when I counted roughly. It may be unavoidable that there are less vacant seats even with a small number of people for 787-8 with only 88 seats.
Although the economy class B787 has a spacious seat of 48 cm, I am a little concerned that there is a high possibility that it will be full.
The difference between economy and business is small!
This time, business class to Hanoi was 114,000 yen including 4 nights of hotel. If I subtract the hotel charge and the round trip from Haneda to Naha from here, the actual business class fare between Narita and Hanoi would be around 80,000 yen.
If you purchase an economy class ticket between Narita and Hanoi at the cheapest price, Sever S, it will cost you about 55,000 yen (For Surcharge Zone A) for one way, which means you can upgrade to business class for about 12,500 yen.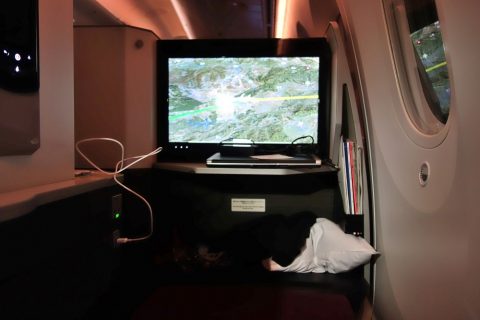 As mentioned above, there is a big difference in comfort between economy class, which is almost full, and business class, which is empty. If you are going to Hanoi, Vietnam during the off-season from autumn to winter, I recommend the sky-suite business class which is the best in cost performance! Next time, I will tell you about the in-flight meal report → The taste of the in-flight meal of JAL business class supervised by Chef Chikara Yamada? Autumn 2017 Western Cuisine Menu
♪Click here for a List of articles on "First Class & Business Class Airlines worldwide (Seat, In-flight Meal, etc.)"