After enjoying snorkeling on Ikema Island, I visited a rest spot at the foot of Ikema Ohashi Bridge on my way back to the main island of Miyako Island. The view of Miyako blue sea from there was absolutely beautiful!
The tamoto of Ikema Ohashi Bridge, a rest area with a toilet
This time we stopped at Ikema Ohashi Bridge which connects Miyakojima and Ikema Island, and the rest station on the Miyakojima side.
If you go from the direction of Miyakojima, after crossing the short bridge "Sedōbashi" in front of Ikema Ohashi Bridge and walk for about 100 m, you will see a parking lot on your right.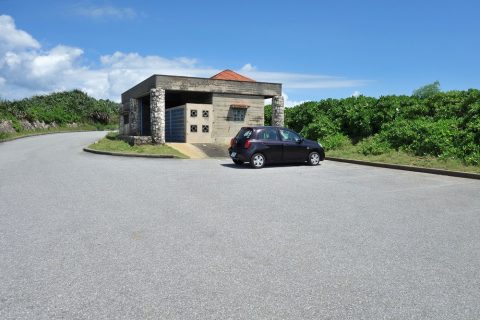 I think the capacity was about 10. There is also a toilet, so it might be perfect for a break while driving (However, it has not been confirmed whether it is clean or not …).
The water is so clear!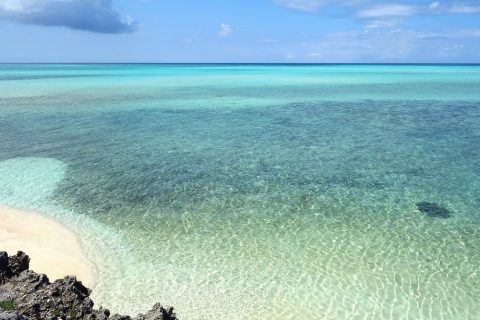 The sea you can see from here is beautiful! Miyako blue as far as the eye can see! The bright light blue sea continues forever.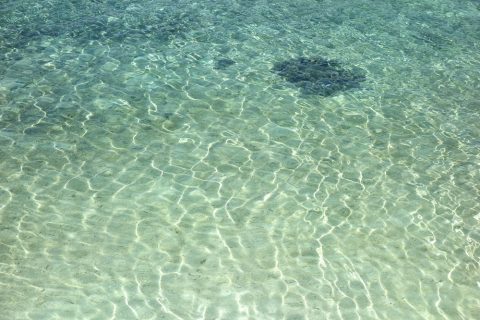 And the transparency of the water is amazing! I thought I could drink that.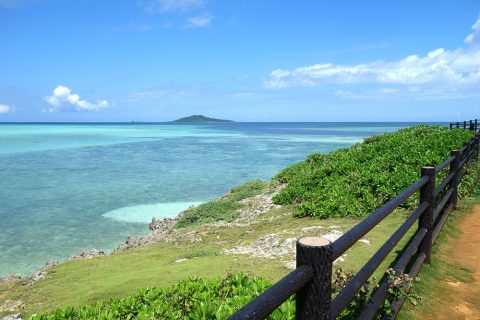 What you see in the distance is "Omi Island". It's a small island with a population of dozens, but there's a regular boat service as well, so I'm thinking of going there next time. There are a lot of coral reefs around …, so maybe I can find the best snorkeling point.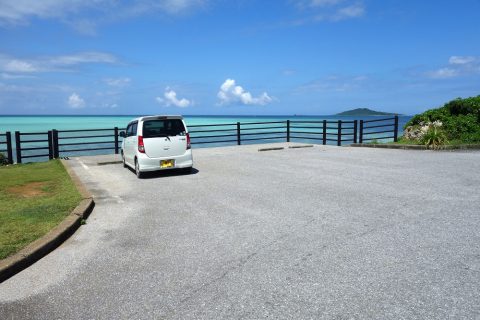 There are 2 parking spaces on the side facing the sea, so if you park your car facing forward, you can see Miyako blue from the cool car. I took a nap here for about 30 minutes!
No swimming?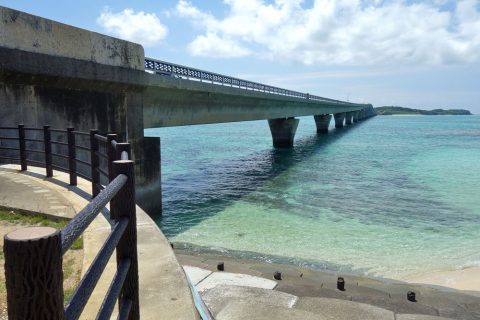 You can see Ikema Ohashi Bridge from this rest area. Ikema Ohashi Bridge is the oldest of the 3 bridges connecting Miyakojima and remote islands, but it was opened in 1992. Actually, it's only recently that it became so convenient.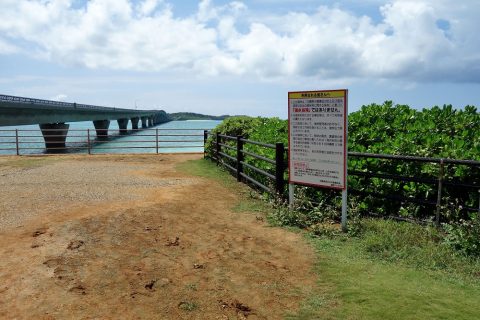 There was a sign with a notice next to it. Other than the beach sand collection ban, it says that this is not a beach, but it doesn't say "NO SWIMMING". The use of the beach implies that "at one's own risk".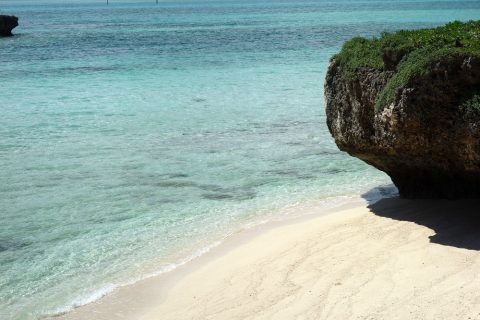 It's such a beautiful ocean and there is a toilet in the parking lot, so I think it's worth using if you can swim. It can't be helped because there may be reasons such as that safety cannot be ensured.
There are restaurants on the Ikema Island side.
On the other hand, there is also a rest area on the Ikema Island side of Ikema Ohashi Bridge, which is larger than here, and there is also a shop called "Kaimiiru" which has souvenirs and restaurants, where you can eat Miyako soba.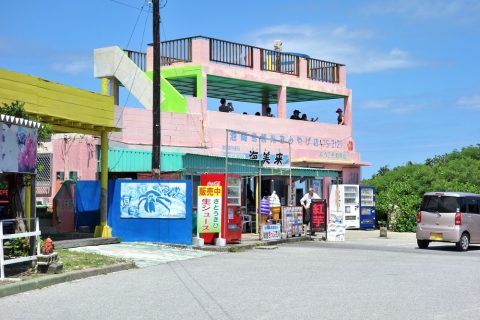 The building has 3 floors, and the top floor has an observation space where you can see Miyako blue.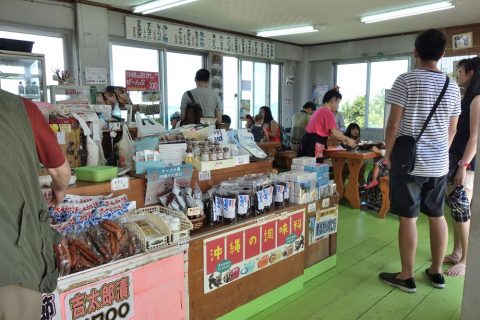 I also visited here for lunch during the break, but at that time a large bus with a group of people from China was stopped, and as expected, the restaurant was full …。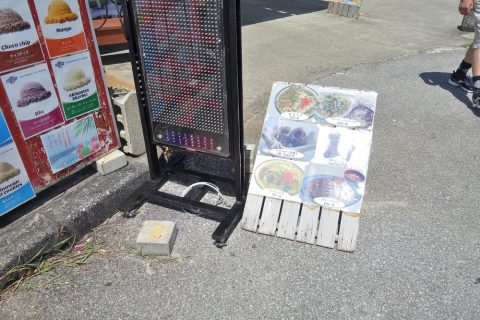 I wanted to eat Miyako soba and turban shell grilled for 500 yen.
The beautiful Miyako blue is worth seeing!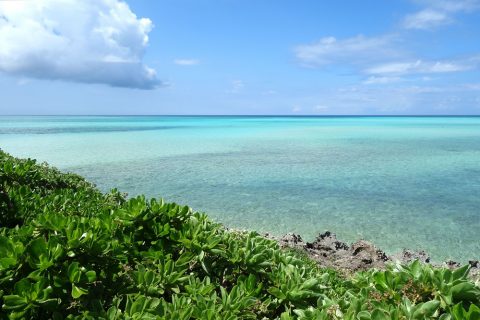 That's why it is a resting and observation spot at the foot of Ikema Ohashi. There are no commercial facilities on the Miyakojima side, but it was a spot where you can see the breathtaking light blue sea. It is located in the northern outskirts of Miyakojima, and it is a place that you can hardly come to if you have nothing to do, but I think it is worth visiting to see it.
For more information on the beautiful ocean view of Miyakojima, please read the article below.
♪Click here for a List of articles on "Miyako Island, yaeyama area"