"HOKKAIDO Baked Cheese Tart" is a chain of cheese tart stores mainly in Southeast Asia. I got word of mouth information that the "Soft cream cheese" served at this shop in Ho Chi Minh, Vietnam is delicious, so I tried it and it was really delicious!
The price is reasonable, and it is a sweet that is perfect for the country of perpetual summer!
The second basement floor of Takashimaya
HOKKAIDO Baked Chinese Tart, which operates chain stores mainly in Southeast Asia, currently has two stores in the city of Ho Chi Minh City. One of them is in Saigon Square (Takashimaya).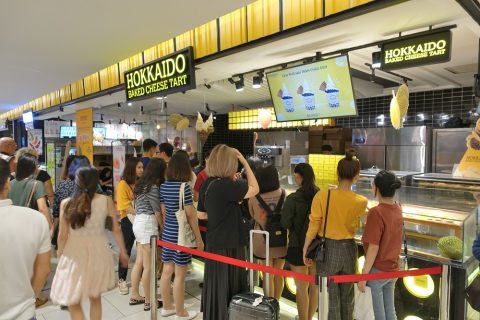 The yellow signboard in the corner of the restaurant area on the 2nd basement floor of Takashimaya is a landmark. When I went there, there was a line mainly of young people! The cheese tart here is popular, and I remember waiting in line when I went to the store in Malaysia before.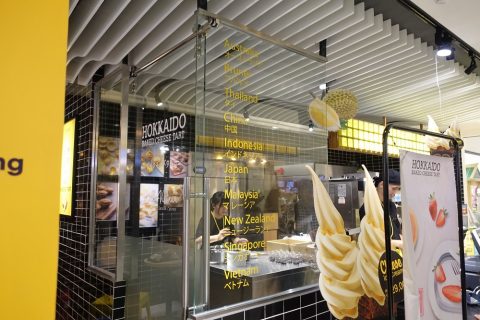 Although the name "Hokkaido" is used, this store is originally a chain store originated in Malaysia, and is a listed overseas company. There is a shop called "BAKE CHEESE TART" in Japan, but the cause and effect is unknown …。
Cheese tart starts from 39,000 VND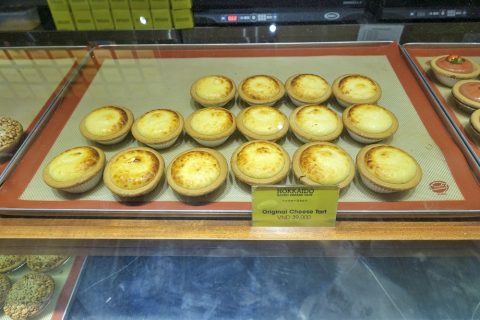 The cheese tart that is the signature dish of this restaurant is slightly different depending on the country, but the basic flavor is the same everywhere. Original cheese tart at 39,000 VND (195 yen) and strawberry at 42,000 VND, are relatively expensive for prices in Vietnam.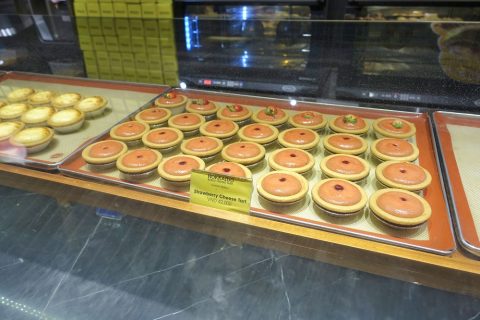 But in Malaysia, the price is around 6 RM for 1 (170 yen), so the price difference between countries is small. The size is relatively big, so I think the price is reasonable for this kind of sweets.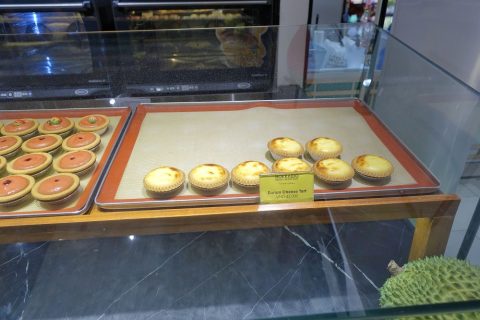 The durian flavor is unique to Southeast Asia. But I tried it before, and for better or worse, it tasted like durian! I had an upset stomach 30 minutes later, so I can't eat anymore …。
There are 3 types of soft ice cream.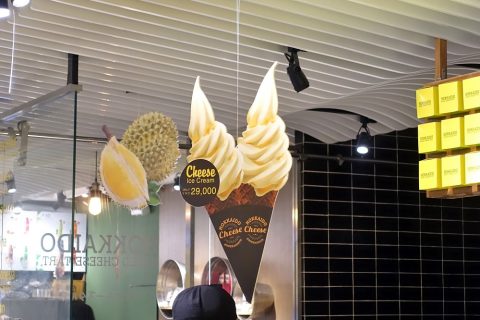 By the way, my goal this time is cheese soft ice cream. Maybe it's the store's signature menu, but there's a campaign sign hanging down.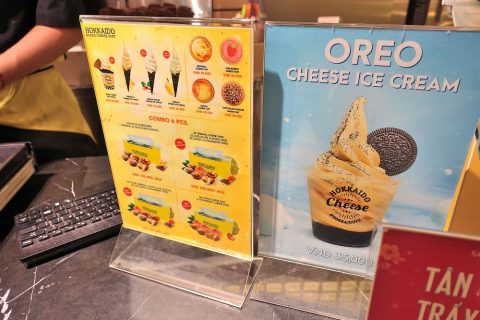 If you look at the menu, there are 3 kinds of soft ice cream. In addition to the original cheese ice cream (29,000 VND), there seems to be peanut butter and durian flavors (35,000 VND).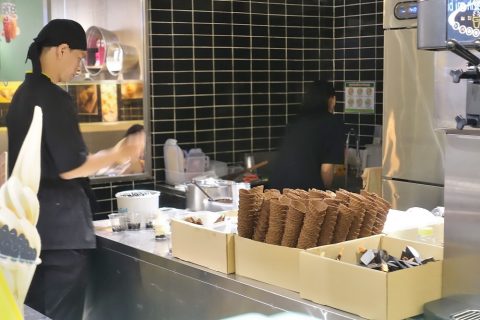 I thought I could choose a cone or a cup, but the cup is for OREO's other product and the soft ice cream is only corn.
Milky and delicious! Soft cream cheese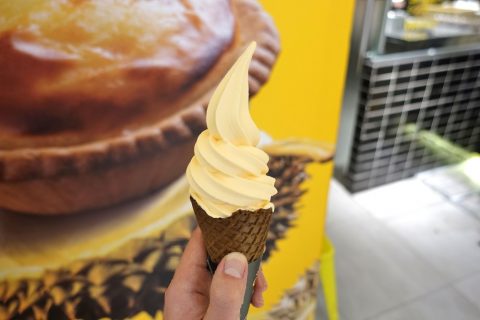 I was at a loss as to which to choose, peanut butter, but first I chose the original flavor because it is a standard flavor! 29,000 VND is much cheaper than a cheese tart.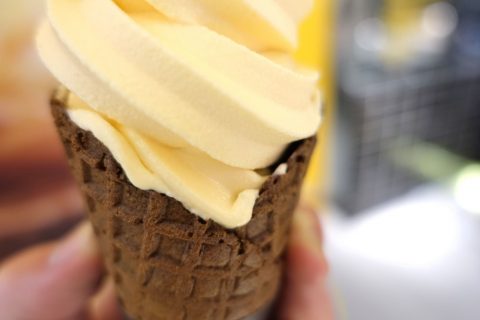 When I tried it, the cheese flavor was slightly milky and quite delicious! Chocolate flavored corn is also a nice accent.
If I had to, I would have liked it to have a little bit more cheese flavor, but this is delicious as a regular soft ice cream! I understand that the name of "Hokkaido" is not bad!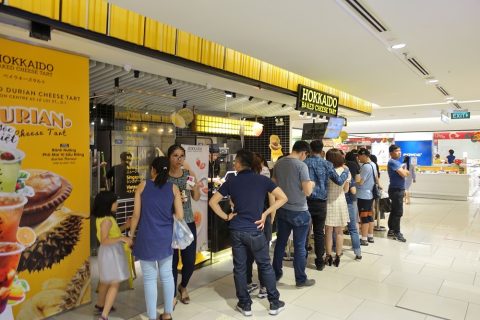 It's a popular store, so I have to wait in line for a while, but the waitress was quick and I could buy it in about 5 minutes even with a queue of 15 people. The inside of Takashimaya is air-conditioned and cool, so I think it's possible to visit while taking a rest for sightseeing. Please try it if you have the chance!
♪Click here for a List of articles on "Ho Chi Minh City"