After arriving at Ho Chi Minh Tan Son Nhat International Airport, we took a taxi to access the city's hotels.
When it comes to taxis in Vietnam, the problem is that they charge exorbitant prices, but at Tan Son Nhat Airport, there is a safe and secure "Vina San Taxi (VINASUN TAXI)" taxi stand that runs on a meter, and if you take a taxi from there, it's safe and comfortable!
I would like to tell you more about the Vina San taxi stand.
Go through the money changer area to the exit.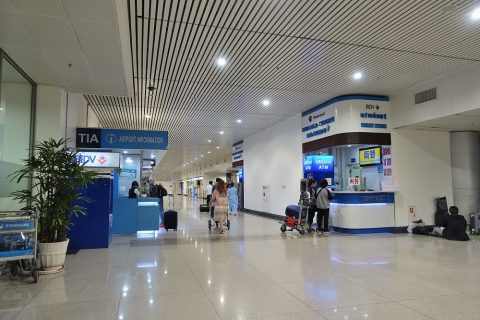 After you arrive at Ho Chi Minh Tan Son Nhat Airport by international flight, you will come out to the arrival lobby through the baggage claim. There are a lot of people here who say "Taxi? Taxi?" but they ignore it because most of them are white taxis.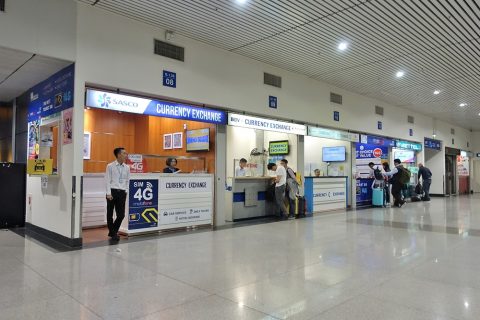 There are over 10 money changers and SIM card shops in the arrival lobby, but none of them post prices or rates, so it's pretty unfriendly. The rates are usually better for money changers in town, so if you want to change money here, it's better to keep it low!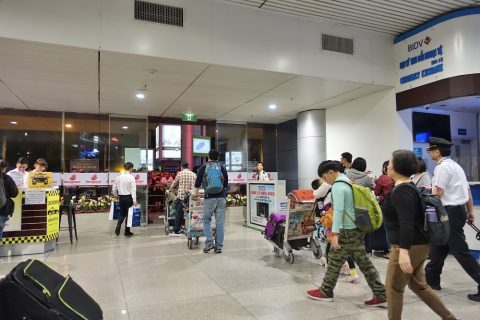 Go straight to the exit. There is a CAB reception next to this exit, but I don't recommend it because it's more expensive to go to the city by ticket.
Note that once you get out of the exit, you will not be able to return later. I think it's better to go to the arrival lobby to go to the restroom.
go out the exit and turn left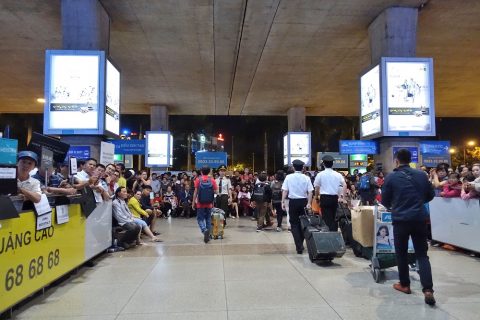 When you go out of the arrival lobby, people are waiting for you all at once! There were calls for taxis here too, but they ignored all.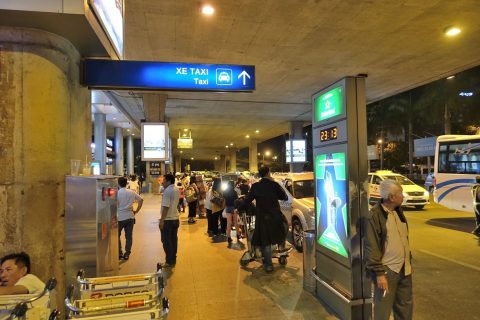 Go out the exit and turn left to get to the Vina San taxi stand. Proceed as indicated in "Taxi". Even on the way, people say "Taxi?" but these people are not from Vina San Taxi, so they ignore everything!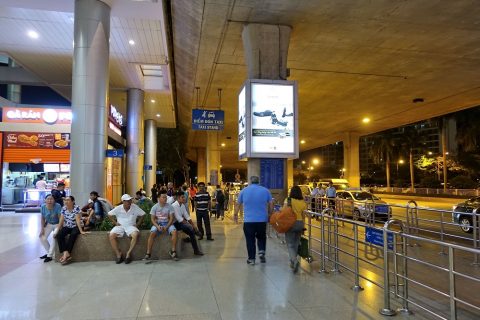 If you go to the very end of the terminal building, you will see a sign saying "TAXI STAND". The taxi stand for Vina Sun Taxi is in the back.
tell a clerk where to go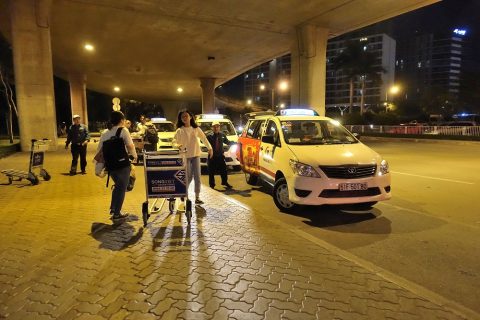 Even though it is called a taxi stand, instead of lining up and getting on in order like in Japan, when you look at other people, you can see them getting on taxis one after another following the guidance of the staff, regardless of their order.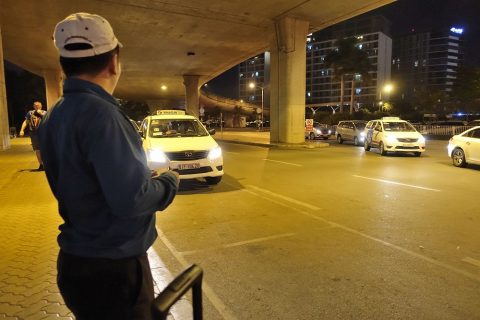 Then, a staff member wearing a dark green uniform said to me, "Vinasan?" and I said yes, then he asked me where I was going and I showed him a map of the hotel. He said it was OK right away and pulled me a Vina San taxi.
I was looking at the address carefully, so I think it is better to write the detailed address on MAP.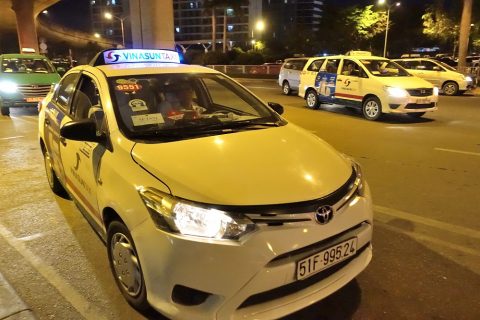 The attendant told the driver where they were going and they were kind enough to put the luggage in the trunk! You don't have to pay a tip.
The base fare is 11,000 dong.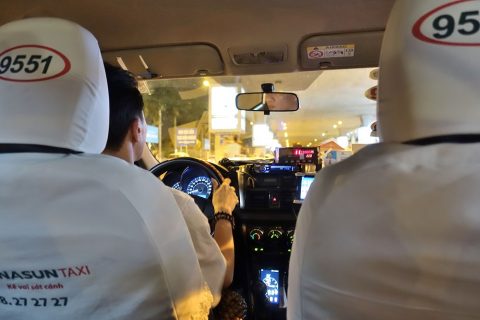 As soon as I get in a taxi, I leave. The staff told me where I was going, so I didn't have to talk about it and it was easy! I think it's better to keep an eye on the meter just in case.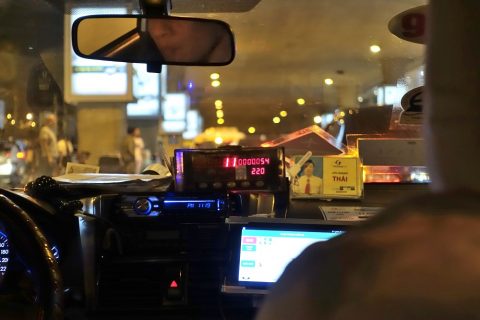 The meter starts at 11 (11,000 dong). As I looked, it went up 3 (3,000 dong) from here. There was a small number on the right and it was moving violently, but I don't know what this means …。
Six dollars to a hotel in the city!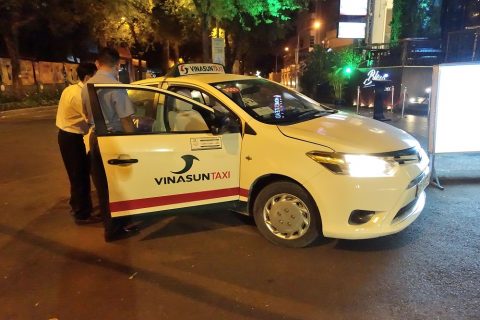 In the end, it was 119 (119,000 dong) to my hotel (Side of Taodang Park). The airport tax was added to this, and it was 130,000 dong. It runs about 8 km and costs about 6 dollars. It is more expensive than Thailand and Malaysia, but it is very cheap compared to Japan!
Unlike Shirataku, the driving was careful and there was no excessive interruption, so I was able to move safely and comfortably! Vina Sun Taxi is recommended to access Ho Chi Minh Tan Son Nhat Airport!
♪Click here for a List of articles on "Ho Chi Minh City"