After leaving the first check-in at London Heathrow Airport Terminal 5, I used the lounge directly connected "Galleries First Lounge"!
This report focuses on the premium "first class lounge" available to One World Emerald members, and this time on the premium champagne and wine brands.
Large lounge, but crowded …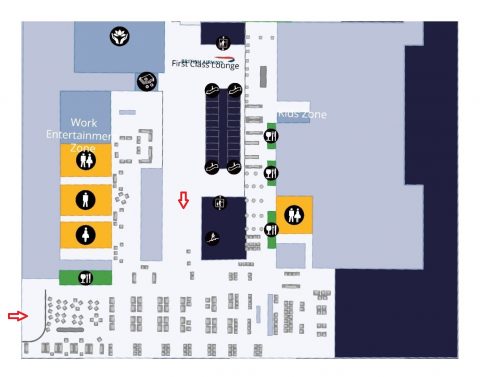 As previously reported, this gallery's first lounge is directly connected to the first check-in security check. There are 2 entrances (red arrow of MAP), this time I entered from the lower left of MAP, but the regular entrance is in the middle of MAP.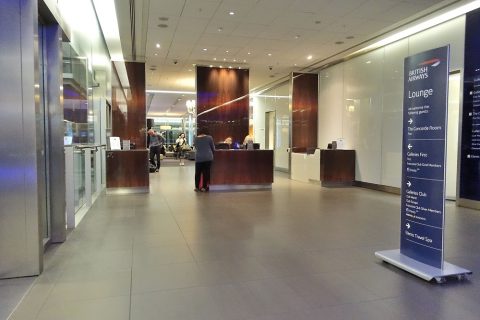 In addition to the Galleries First, there is also a Galleries Club lounge for business class (sapphire) and a Concorde Room for first-class passengers, each with its own entrance.
It's a small reception, but most people like me use the entrance directly connected to the safety inspection site, so I think it's enough.
The lounge is spacious enough! The seat pitch is wide, and there are a lot of big sofas with footrests in the living room. But maybe because of that, the number of seats is small and the lounge is always very crowded!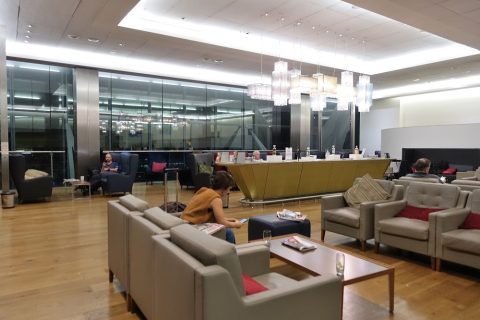 I had a hard time finding a seat until 7 o'clock at night, but after that, it calms down a little. The sofa seats where you can sit comfortably are mainly individual solo seats, but the fact that there are many seats facing each other is a bit difficult. …
As for the feel of the lounge, I guess it's at the bottom of the middle … I guess there hasn't been any major renovation since Terminal 5 opened in 2008. It's not as old as it looks, but it's time for a fresh start.
a brand of slightly expensive wine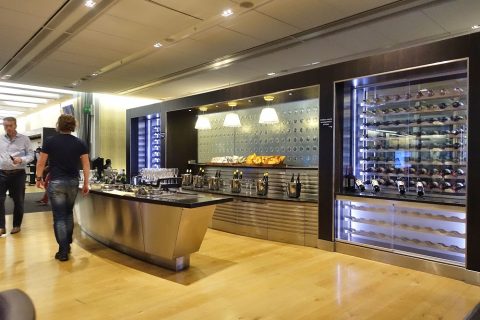 When I went to the center of the lounge, there was a slightly stylish wine cellar!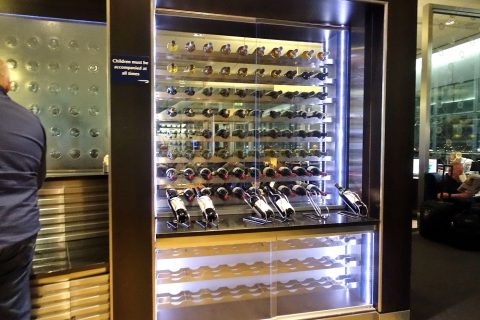 There are many wines lined up in the glass case. This view is unique to the first class lounge! But you can only drink the wine that is served to you (lol).
Even so, there are several kinds of red and white wine here and other wines in other places in the lounge, so I think there are about 10 kinds in total.
The market price of any wine is about 3,000 to 4,000 yen per bottle. Some brands were a little cheaper, but considering the business class lounge which only has bottles you can buy for around 1,000 yen, it is quite expensive.
I tried this Chilean wine called MEDALLA REAL, and it had a strong and rich taste. The slight bitterness was comfortable, the taste was perfect for cooking, and the wine was quite high quality!
More expensive is champagne! Here are two different champagne brands:.
Canard-Duchene champagne CHARLES VII BLANC DE BLANCS Brut
JEEPER CHAMPAGNE Cuvee Grand Rose Brut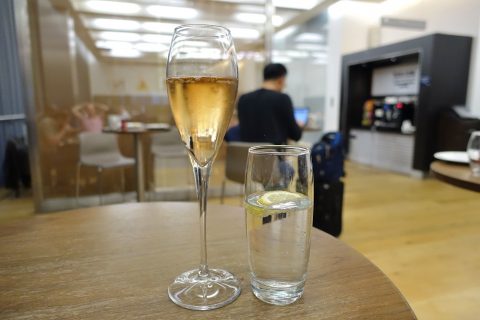 I don't have any particular claim, but it has a well-balanced taste. The refined real champagne, which is different from cheap sparkling wine, is delicious!
That must be the case. These champagne brands are both expensive and cost nearly 10,000 yen in Japan! There are so many of them casually placed, the first class lounge!
A little rare Scotch whiskey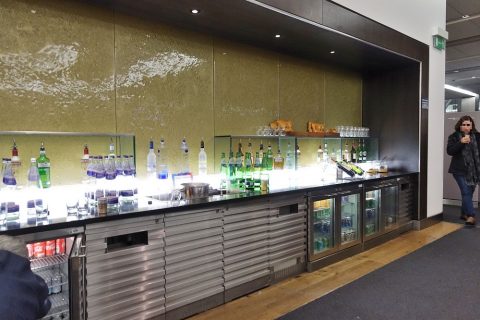 Other than that, there are counters with alcohol everywhere in the lounge, but all of them mainly serve hard liquor. As expected, there is no cheap whisky like " Johnnie Walker".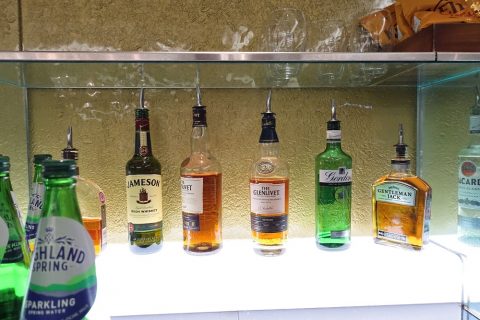 Personally, I am happy that they have 2 types of Scotch whiskey THE GLENLIVET.
In addition, there are rare brands that are rarely seen in the Japanese market. You can find this kind of whiskey only in a British lounge with Scotland!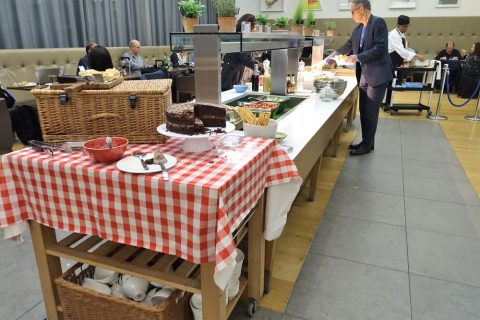 So next time I will report the buffet and order-style meal menu! → Order-style menu at London's first class lounge! Galleries First Lounge
♪I also recommend this link→Collection of AIRPORT LOUNGE Reviews Worldwide! Wine, buffet, Shower, etc.