Among the sightseeing spots in Kyoto, "Fushimi Inari Taisha Shrine" is especially popular among foreigners. It is said that the appearance of Thousand torii, which is dyed in vermilion color, has become a topic of conversation as being photogenic, but in recent years, the number of people has increased so much that congestion has become a problem.
However, due to the influence of COVID -19, foreign tourists have almost disappeared! I could fully enjoy the tmpty precincts and Thousand torii where nobody was around!
I would like to report the situation of Fushimi Inari Shrine which can only be seen now.
Good access within easy reach of Kyoto Station
Regarding the location of Fushimi Inari Taisha Shrine, the nearest station is Kyoto Station, take the JR Nara Line and get off at the 2nd station "Inari". There is an entrance to the approach in front of the station, so it is very convenient!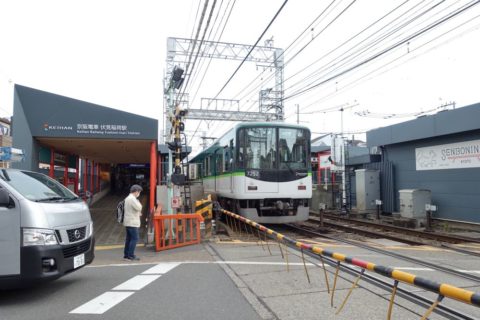 In addition to JR, there is also the Keihan Railway, so it is more convenient to get there from around Kawaramachi (Gion Shijo) Station. It's a little far from the JR station, but it takes about 5 minutes on foot through the shopping street.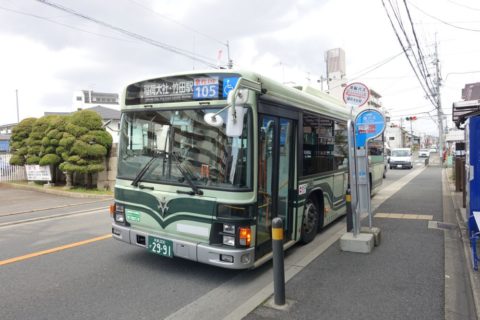 Bus services are available, including "Inari-taisha-mae" which is located on the road beyond the Keihan station. When you go from Kyoto Station, there are 2 routes, number 105 and number 5 south. Number 105 is an express train that stops nonstop from Hachijo exit of Kyoto Station, and number 5 is a local train.
I went there by bus in order to use the 1 day pass of the city bus, but I don't think I can recommend it because the walking distance is too long. If you go from … Kyoto Station, I honestly recommend using JR.
The shop on the approach to the shrine is also quiet …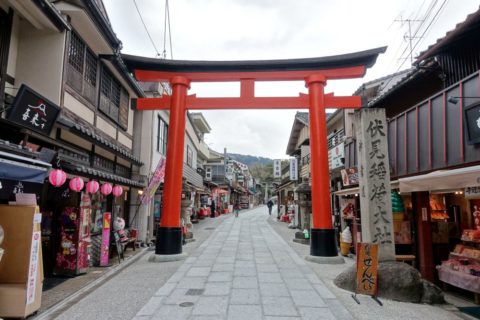 The route from the bus and Keihan train stations to Inari Taisha Shrine is a shopping district with many teahouses and souvenir shops. There are buildings with tiled roofs at the end of the vermilion torii, and it is quite a typical Kyoto scenery.
Usually it seems to be crowded with foreign tourists, but due to the COVID -19 riots all the shops were still open at this point … but I am a bit worried that some shops may close in the future …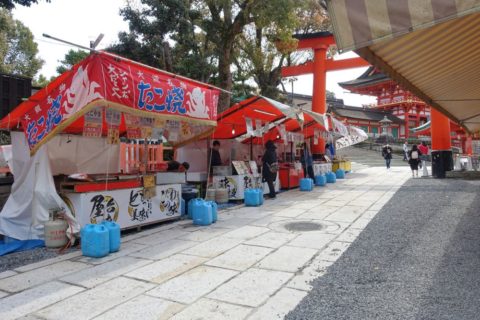 There were stalls before entering the precincts, but the customers were also quiet. The younger brother of the staff caught up with the girl and opened it with all his might, but on the contrary, this kind of shop spoils the atmosphere, so I personally prefer not to have it, …
The main hall without bells and the writing of goshuin (red seal) were also stopped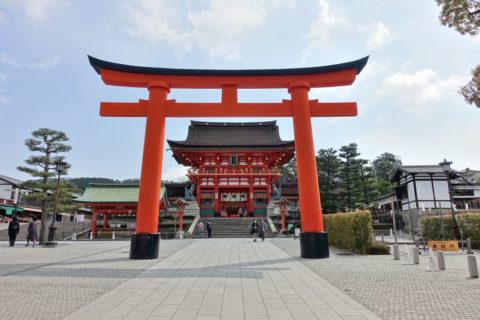 Then, let's go inside the precincts! There are no admission tickets to this Fushimi Inari Shrine, which is basically open 24 hours a day, so you can enter and leave freely.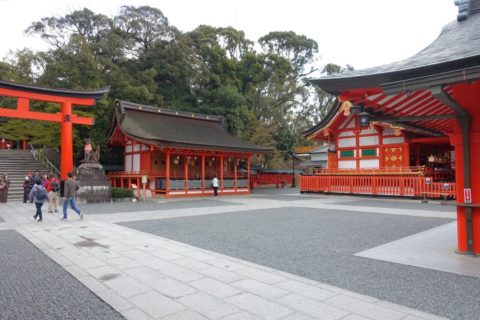 The people in the precincts are quiet … It is not that there is no one but local people (? ) and to some extent visitors to the shrine.
When I looked at the main shrine, the "Suzuo (Bell)" used for praying was removed. I heard that it was a treatment of "To prevent congestion and danger", but it doesn't seem like a shrine without suzuo. …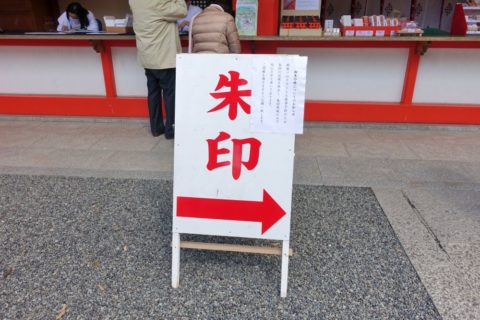 The entry of Goshuin was suspended due to the corona virus. It seems that the use of red seal paper is accepted.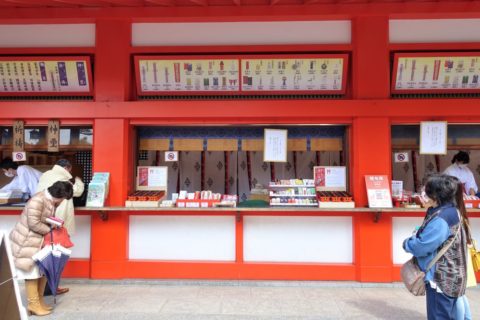 The shop is open as usual and you can buy charms and amulets. Omamori is from 500 yen and straps modeled after Inari (white fox) are also sold, so it might be a good souvenir.
There are various torii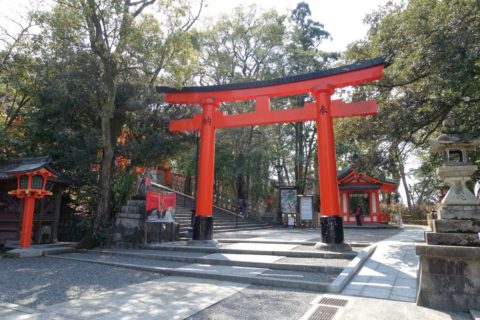 By the way, the "Thousand torii" that you are looking for is at the back of the precincts. If you follow the worshiping route, you will see a line of vermilion torii.
Although it is only Torii, there are many successive Torii in the large precincts of Fushimi Inari Taisha. There are many splendid torii on the avenue leading to Thousand torii!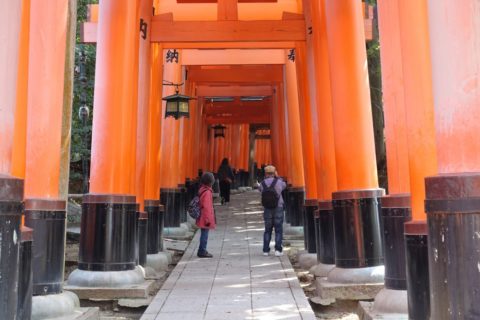 You can take pictures just by taking pictures here! Even though there are few people, there are many photographers who think the same thing, so you may have to wait for a while to take a picture that is not taken by people.
The image of "Thousand torii" that no one captures!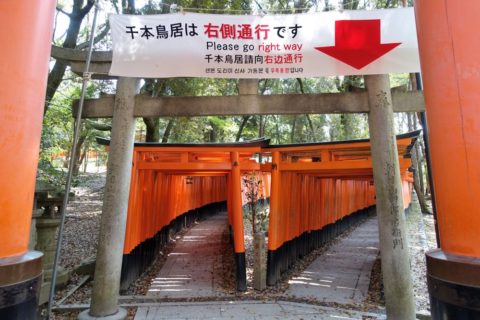 It takes 5 minutes to walk along the avenue, and the popular "Thousand torii" is coming into sight! There are two passages on the right side.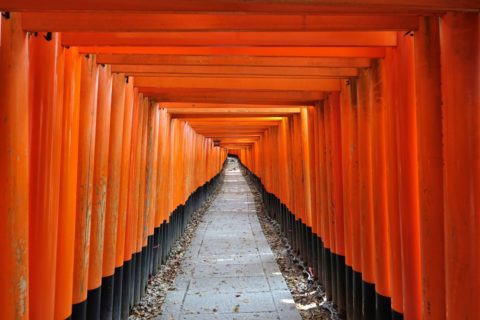 You can see it when you go inside! It is a fantastic space unified in vermilion! The time is 11 AM, which is supposed to be the peak time for sightseeing, but the torii gate was succeeded because the streets were sparse and nobody was there!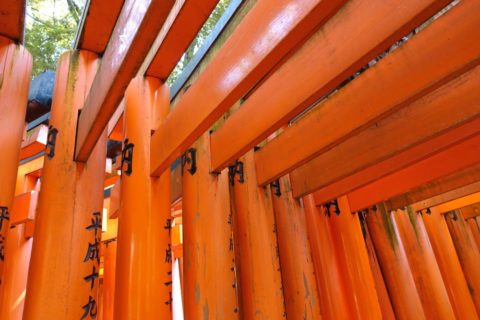 Compared to the previous torii, this "Thousand torii" is smaller in height and width, and has a different support thickness.
The torii are separated by about 20cm. Although it is called "Thousand torii", there are actually as many as 3300 torii in the entire shrine precinct. It is said that the repair is done 3 times a day, but it seems to be faint …
Large grounds and "Inari Saryo"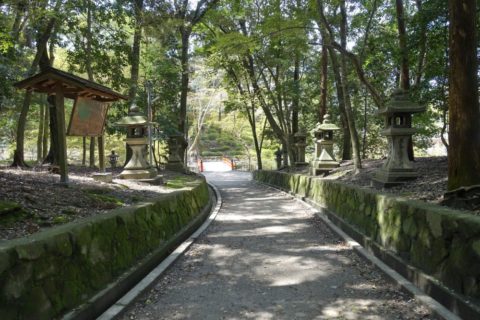 In addition to Fushimi-Inari Shrine, there are many temples in this area, and the journey takes several kilometers. Maybe one day is not enough to cover everything.
You might get lost, but you don't have to worry because there are signposts everywhere. If you go toward JR Inari Station, you can go back to the place where the main shrine is in about 5 minutes.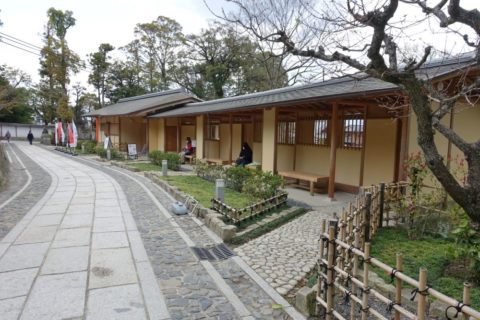 Near the main shrine is a tea house called "Inari Saryo" (cafe) where you can enjoy green tea and lunch. Due to the influence of COVID -19, it was open to shorten the time, but unfortunately 4/8 is closed now …
If you want to take a photo of a thousand torii gates, this is your chance!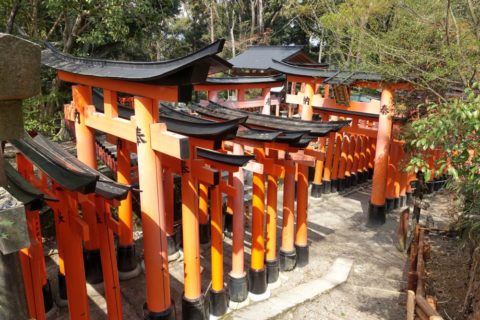 That's why I visited Fushimi Inari Shrine where foreigners disappeared, and it was worth seeing not only Thousand torii but also a magnificent temple dyed vermilion! Some shops are closed, but if you want to see Thousand torii without people, now is your chance!
♪The list of articles about sightseeing in Kyoto is here → "Kyoto"