Egg coffee is a hot topic in Vietnam. When I first tried it in Hanoi, I was shocked by its deliciousness, but the taste and appearance vary depending on the restaurant.
This time, I had a taste of egg coffee at three cafes in Ho Chi Minh City and compared the tastes. I'd like to write a report.
※This article was written before the virus scandal. This will be updated.
Góc Hà Nội – Little HaNoi Egg Coffee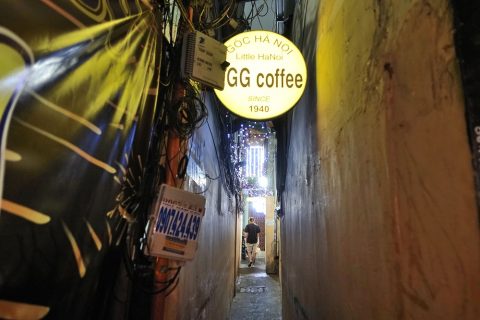 First of all, the cafe I introduced the other day " Góc Hà Nội ". It is located in a crowded area of chaotic buildings in the backpacker street, and it is a little mysterious cafe that goes through a very narrow alley.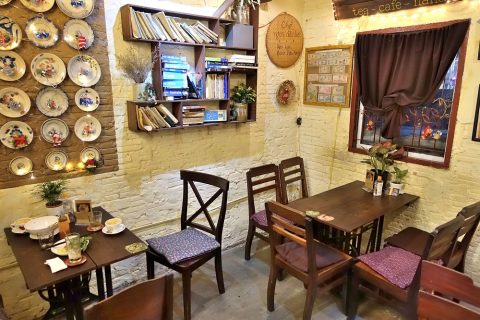 The inside of the restaurant is small, but the homey atmosphere and the friendly hospitality of the staff make it comfortable and very popular among tourists! There are light meals on the menu and I especially recommend the delicious beef pho!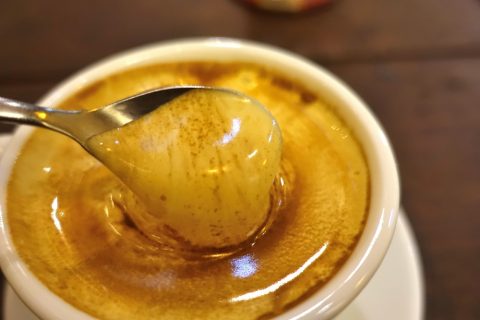 Góc Hà Nội's egg coffee is extremely thick and mild! You can also feel the strong bitterness of coffee at the back of it! The price is reasonable for a 40,000 VND Ho Chi Minh and I really recommend it!
Góc Hà Nội – Little HaNoi Egg Coffee
Address:165 Bùi Viện, Phường Phạm Ngũ Lão, Quận 1, Hồ Chí Minh
Opening House:7:00~19:00
Papaya cafe
Next is Papaya Cafe. Located in the heart of the city, close to Ben Thanh Market and Saigon Square.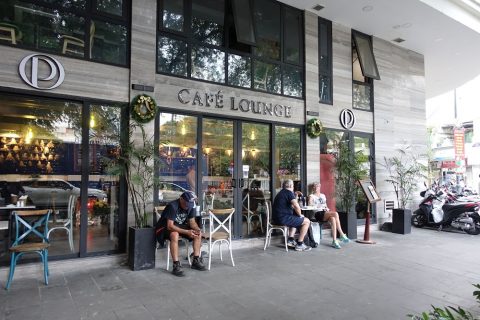 It's on the first floor of Papaya Saigon Central Hotel, but the hotel and entrance are separate. Enter from the right door where it says "CAFE LOUNGE".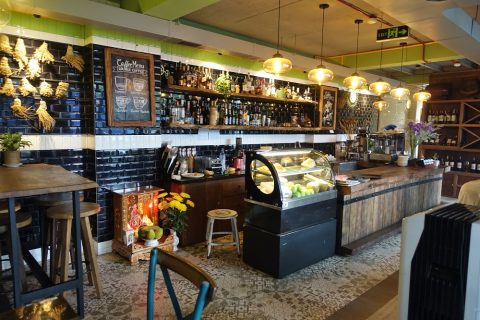 The interior of the restaurant is a stylish bar-like interior that deserves the name "Lounge"! The number of seats is a little more than 10, but there are some seats on the terrace. The air conditioner was too strong at that time, so it was a little cold …。
The menu is full of fruit juice, smoothies, etc., and alcohol is also available, but the price is rather high as it is attached to a hotel. There is also a meal menu, and 1 dish is around 100,000 VND .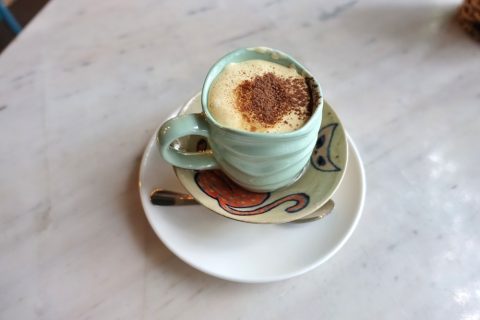 Here's Papaya Cafe's egg coffee! It is served in a small handmade cup with hot water. Price: 65,000 VND .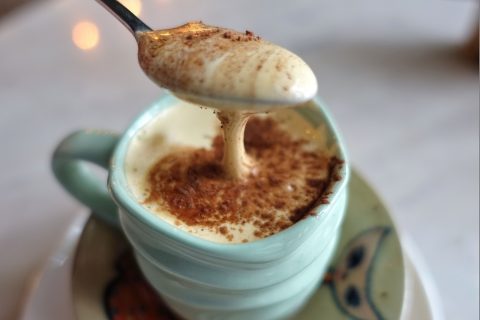 This egg coffee is thicker than Góc Hà Nội above, so it is more than coffee! Too much cream, no matter how much I stir it, it doesn't taste like coffee, just like licking custard cream …。
For that reason, the taste is shallow and the fragrance is weak. It looks stylish, but I personally don't like it …。
Papaya Cafe(Papaya Saigon Central hotel)
Address:157 Lê Thánh Tôn, Phường Bến Thành, Quận 1, Hồ Chí Minh
Opening House:6:00~22:00
Mint Cafe
The third cafe is Mint Cafe near Truong Dinh Park. You can also have egg coffee here.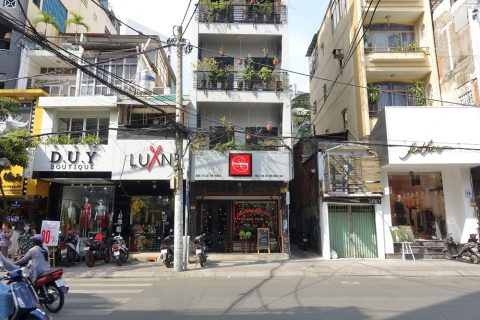 This Mint Cafe is also attached to the hotel and is located on the 1st floor of "Cinnamon Hotel Saigon". The sign doesn't say "Mint Cafe" so it's easy to overlook.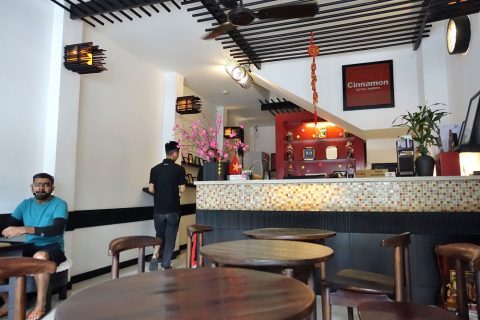 When you go inside, there is the front desk of the hotel, and the lobby on the same floor is a cafe. When I visited there, there were no other customers and there was no background music so it was a bit awkward …。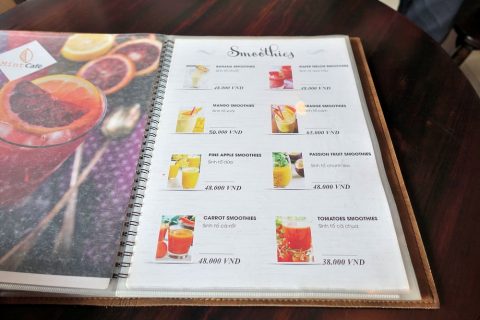 As for the menu, there are fruit juice and smoothie as well as light meals for the hotel. The price is a bit high.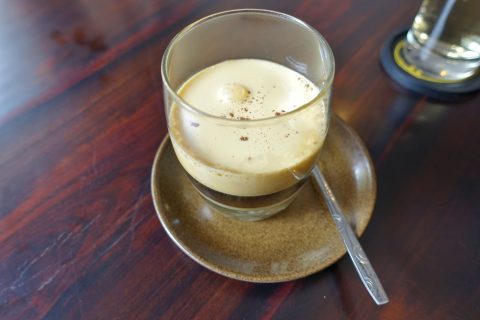 And here is egg coffee! 55,000 VND , served in heat-resistant glass. It doesn't soak in hot water like Papaya Cafe, but it seems to warm up to some extent.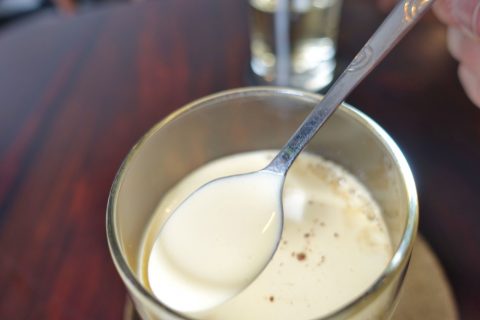 All the egg coffees I had so far were thick, but this time it was very smooth! It tastes like a bitter chocolate mixed with custard cream.
The cream part doesn't seem to fall into the music, but this coffee itself has a deep flavor and is delicious! You can drink black coffee at 32,000 VND in this cafe, so it might be better.
Mint Cafe(Cinnamon Hotel Saigon)
Address:74 Lê Thị Riêng, Phường Phạm Ngũ Lão, Quận 1, Hồ Chí Minh
Opening House:6:00~23:00
The taste of egg coffee depends on the store.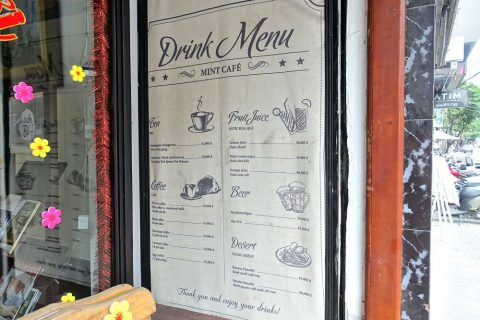 So, I compared the taste of egg coffee at 3 cafes in Ho Chi Minh City, and it looks and tastes very unique! I found that the taste of the same egg coffee was quite different depending on the restaurant.
If you have a chance, please compare the tastes of egg coffee from various shops.
♪Click here for a List of articles on "Ho Chi Minh City"