I came to Dubai in UAE! This is my second country to come to the Middle East after Qatar, and since it is winter season this time, I am blessed with the climate and have a comfortable stay!
This time, I would like to tell you about the security, prices, and climate I felt during my stay in Dubai.
Good security! United Arab Emirates, UAE
Dubai is one of the Emirates of the UAE (United Arab Emirates). UAE stands for United Arab Emirates and the capital is Abu Dhabi. Dubai has been a center of economic and tourism development since around 2000.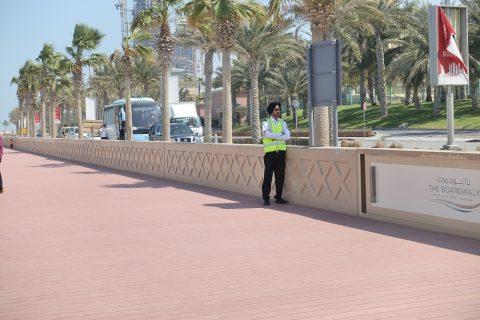 There are a lot of dangerous topics in the Middle East, but the UAE has the highest level of security in the world, so you don't have to worry! You can see security guards walking around the city, but unlike Army armed with automatic guns like in Paris, France, it is very relaxing and gentle.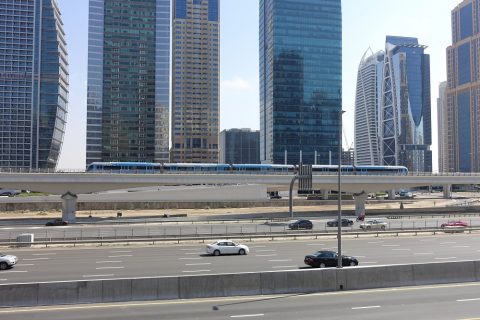 The traffic is good, and there is no inconvenience in transportation as the railway network (Dubai Metro) is developed from the airport to various places in the city! There are many services, and it is convenient because it runs every 3 to 7 minutes all day.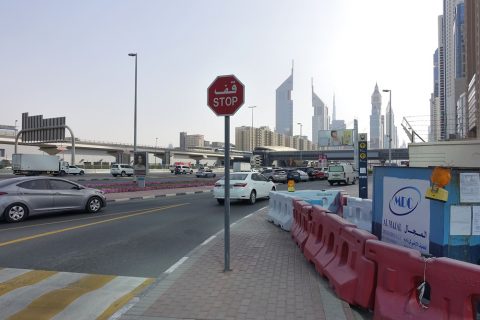 In addition, there are clean sidewalks and traffic lights in the downtown area, and the "pedestrians first" which is rare in Asia, is thoroughly maintained, so you don't have to worry about crossing the street! But there are many bad cars, so you should be careful just in case.
Comfortable in winter! Dubai's climate and clothing
Dubai in the UAE is known for its desert climate. The highest temperature in summer often exceeds 40 degrees, and it seems that 100% of humidity is often observed.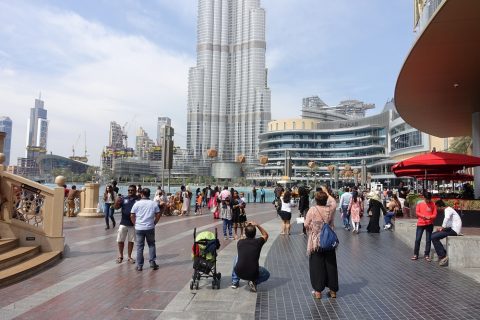 However, I visited in late February in the middle of winter. Even though it is winter, it is far from the cold like Japan, and the maximum temperature during the day is 25 ~ 6 degrees, so it is very comfortable! You can wear a short-sleeved shirt during the day, and since there is little difference in temperature between the morning and night, you can wear a thin shirt at night.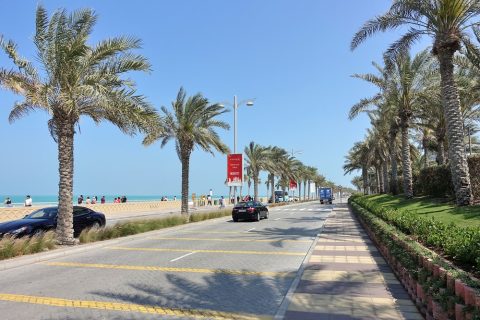 February seems to be the rainy season in 1 year, but it is still 20 ml a month, which is a few times less than Japan. There is no need to use an umbrella so far. The climate of Dubai is more comfortable than I expected, and February is the best season for sightseeing!
Expensive tourist attractions in Dubai
I have visited several tourist spots in Dubai, and what is surprising is the high entrance fee!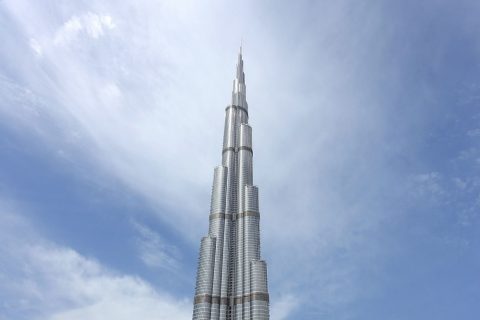 For example, in the case of the world's tallest skyscraper "Burj Khalifa", admission to the tallest observation deck, At The Top Sky, cost an astounding 530 dh, including tax, and even the small aquarium in the Dubai Mall cost 175 dh!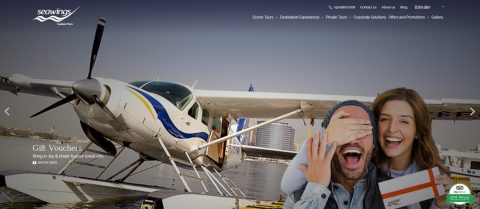 Dubai offers a variety of activities such as hot-air ballooning, Cessna cruising, and skydiving. The prices range from $500 to $900. It is a little hard price setting for ordinary people. …
The rule of thumb for enjoying Dubai is "be generous with one's money".
There are also local food shops.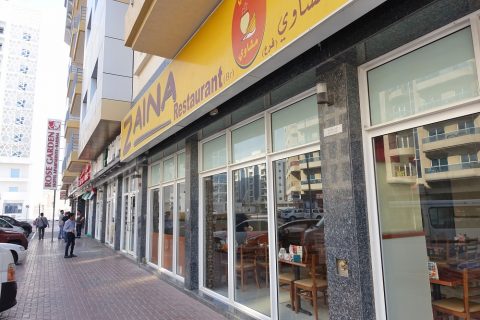 In such a bourgeois city, Dubai, there are many restaurants that serve food that is surprisingly reasonable, and among the restaurants I visited this time, there was a Middle Eastern restaurant where I could be full with only one coin for Japanese yen!
Even if it was cheap, there was no slack in the taste, and there were many shops crowded with local people (especially migrant workers).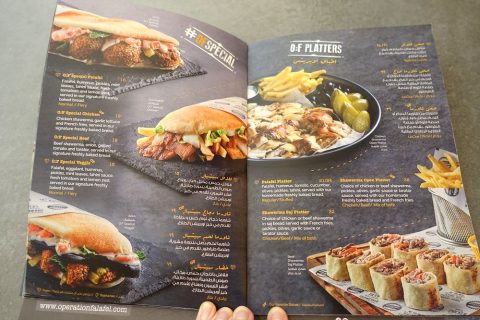 Even in Dubai Mall, which is crowded with tourists, there are many shops where you can have lunch for around 1,000 yen, so it's helpful! If you go to the lounge of a famous hotel, it costs about 10,000 to 20 thousand yen, but I don't think the prices are so high where ordinary tourists go.
Holidays are Fridays, how does it affect tourism?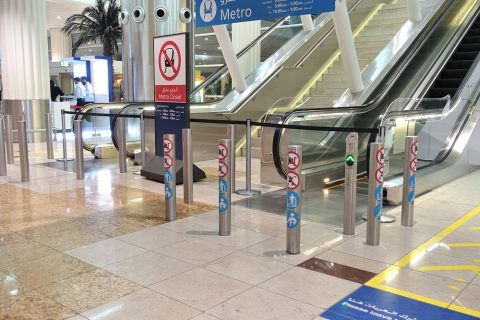 Since the UAE is a strict Muslim country, it is Friday, not Sunday. Many shops are closed in the morning on this day, and the train (Dubai Metro) that runs through the city doesn't run until 10 AM, which is a little inconvenient for sightseeing …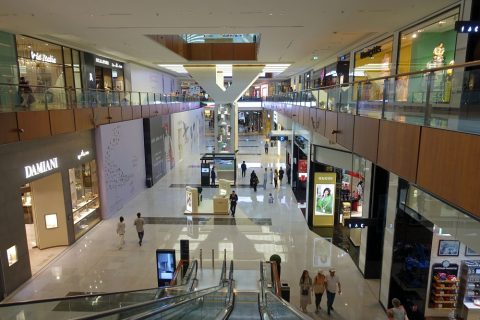 But shopping centers such as the Dubai Mall are open from 10 AM as usual, and Burj Khalifa is also open from morning. There are a lot of taxis, so it didn't affect the sightseeing.
The taxi fare in Dubai is cheap and you can ride it for less than half the price in Japan.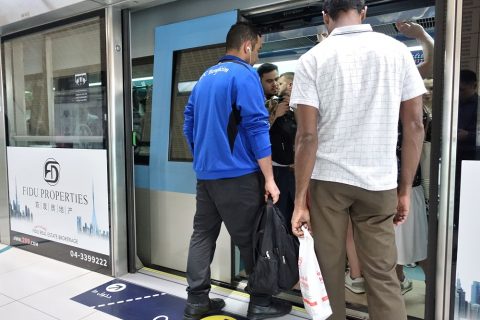 Sunday in Dubai, on the other hand, is a weekday. As it was the beginning of the week, Dubai Metro was crowded with office workers mainly in the morning. It's unthinkable in other countries that trains are crowded on Sunday morning.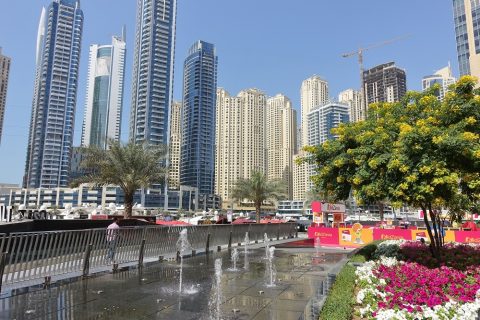 Here's a summary of Dubai's tourist attractions. I would like to write more articles about individual sightseeing spots.
♪Click here for a List of articles on "Dubai"