I took a taxi from Dubai International Airport to a hotel in the city this time, but when I tried to take a regular state-run taxi, I was taken by a luxury Lexus taxi!
It was a luxurious car with a gentle driver and comfortable airport access, but the fare was …?
taxi stand at Dubai Airport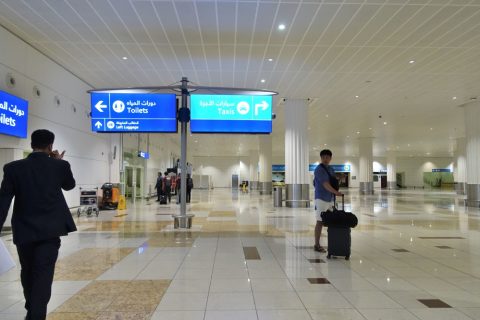 The taxi stand at Dubai International Airport is located on the arrival floor of the terminal. If you go out of the restricted area through the baggage claim and go left, you will see the sign that says Tax, so follow the arrow.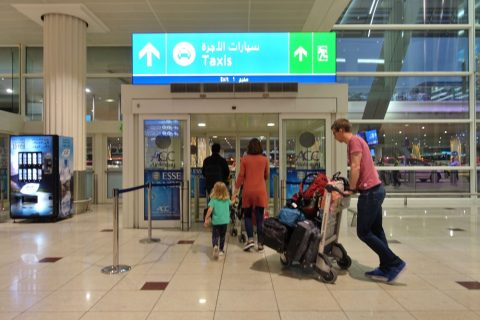 There are several exits on this arrival floor, but please be aware that you cannot take a taxi unless you get out from the place where it says taxi. There are also places where you can get a car from the hotel or a private car, so it's quite complicated …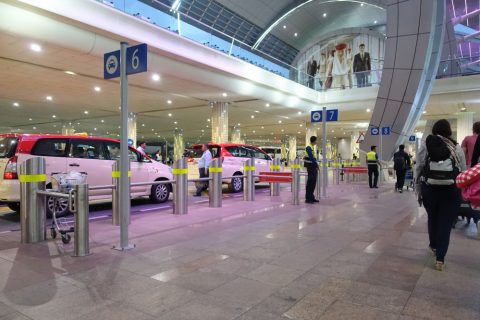 Dubai's taxis are marked by cream-colored bodies and red ceilings. There seem to be some other colors of the ceiling besides red, but the pink one is a women-only car by a female driver, so it can't be used only by men.
They are all state-run taxis and run with GPS management and meters, so you don't have to worry.
be led to Lexus for some reason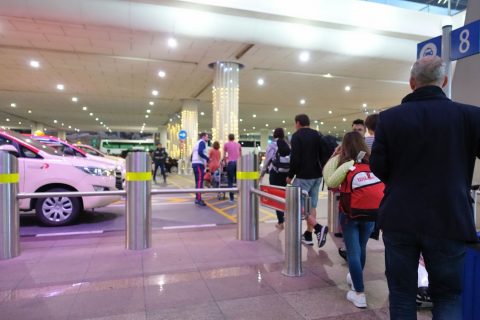 I was waiting in line to get on this state-run taxi, but when a staff asked me, "One?" I answered yes, and somehow I was guided to the next lane.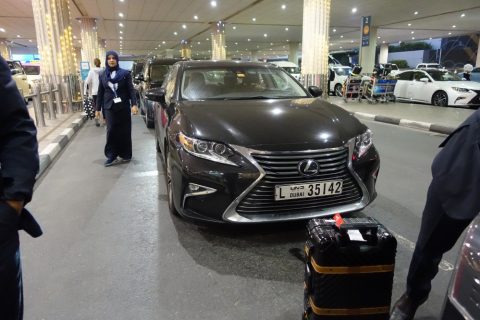 When I went there, there were many black luxury cars "Lexus"! Since there was no Taxi T on the car body, I suspected that they were caught by a white taxi, but when I looked around, I saw all the other passengers were guided to this place, so I followed them.
When I showed the map to the driver who was waiting outside the car, he said OK and put my luggage in the trunk.
Good ride! But there's no meter. …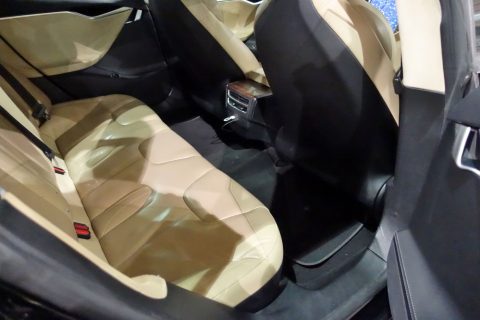 As it is a Lexus, the inside of the car is quite luxurious! The seat feels good on the skin, and the ride is very comfortable!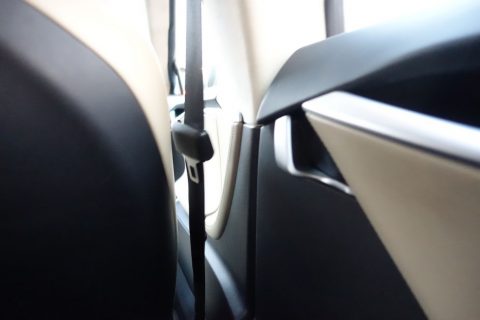 I don't know if there are enough safety devices, but if you don't fasten the seat bell on the rear seat, the alarm keeps going off.
There is a highway to the hotel, but it is about 120 km per hour. It's not particularly rough driving, and it doesn't get used to the horn too much.
Above all, because it is a luxury car, the running sound is so quiet that I almost fell asleep!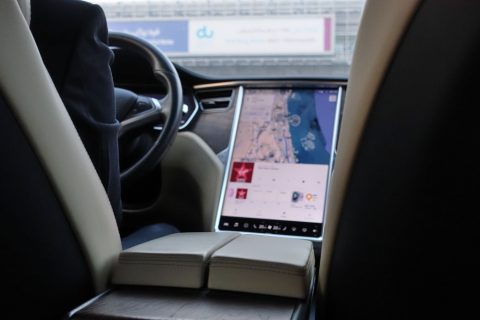 Unfortunately, this taxi doesn't have a meter, and there's no indication of the fare on the window. When I got on the train, there was no offer or negotiation, so I was a little worried that I might get bumped later …
Fares will be increased by 30% and the travel time will be 20 minutes.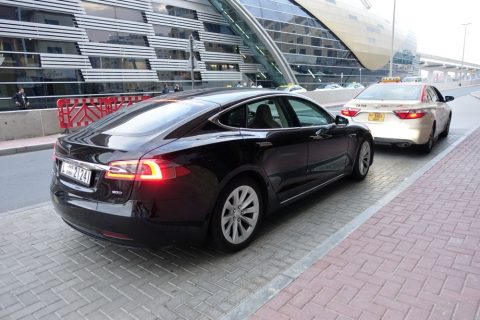 After all, the bill is 120 DH. There was no request for a tip, and the handling of the package was polite, and the driver behaved like a gentleman, so I had a good impression! Of course, there were no surrounding roads on the way, and it was the shortest way to the hotel.
This time, the mileage is about 30 km. With an ordinary meter taxi, the starting fare from the airport is 25 DH, and after that 1.71 DH per 1 km is the regular fare.
The fare is about 120 DH from the airport to Palm Jumeirah. This time it will be about 10 km before that, so considering that, Lexus Taxi is about 30% more expensive.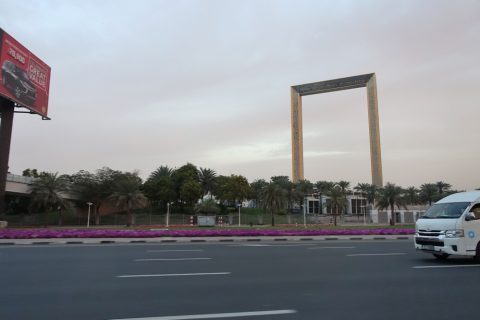 By the way, it takes just 20 minutes from the airport to the hotel. There was no traffic jam because it was early in the morning, so I arrived earlier than I expected!
a luxury taxi that is easy to ride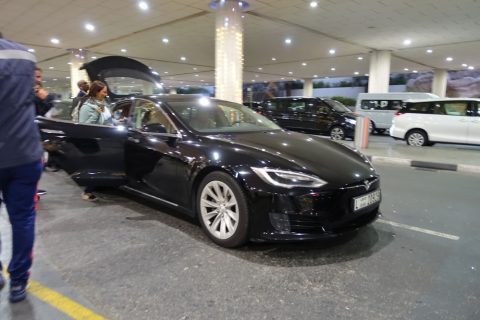 So, I got into a luxury taxi of Lexus this time, but even though it is a relatively expensive fare, 30 km and 120 DH (≠ 3,600 yen) is a cheap price that can never be seen in Tokyo, so I recommend it if you want to enjoy bourgeois feeling easily with a luxury car!
Maybe someone noticed that I left a first-class tag on my suitcase and took care of me …? If you want to use it as cheap as possible, you should tell the staff and use the state-run meter taxi.
♪Click here for a List of articles on "Dubai"