When we returned to Lisbon from Sintra, we were looking for a take-out shop that was open late at night and found Döner Kebab right next to the hotel!
It's a restaurant with a rather suspicious gate that doesn't look like Europe, but the hamburger with lots of meat is super cheap! The taste is good and the cost performance is excellent!
A little suspicious? Lisbon chain stores
Here is the Döner Kebab I used this time. It's a little far from downtown, but it faces the main street and is easy to use.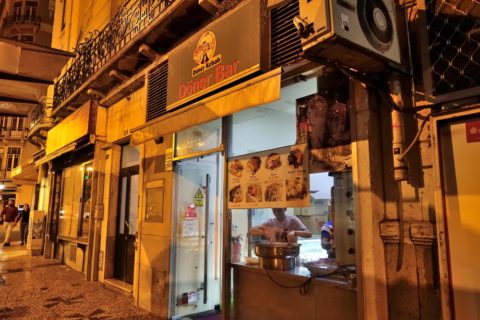 I searched on Google Map and found several stores with similar names, so it might be one of the chain stores.
It is 23 o'clock and all the shops are closed, but this is the only place that is open. …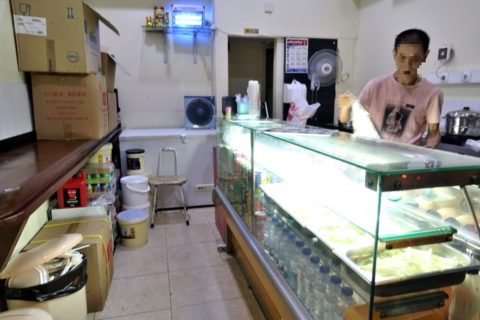 The restaurant is simple with only a counter, and the dim lighting makes it look suspicious, but the Asian staff warmly welcomes you. But somehow I almost forgot that this is Europe …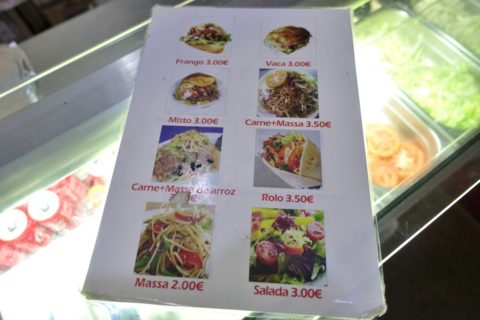 There are only 8 kinds of hamburgers and tortillas on this restaurant's menu. However, you can choose meat such as hamburger from chicken, beef or mix. All the prices are around €3, which is surprisingly cheap!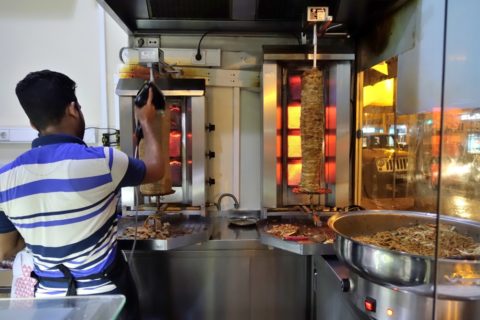 When you order, they shave off the meat on the spot and cook it for you. There is also an authentic grill, so is it really okay to offer it at this price? … to worry about.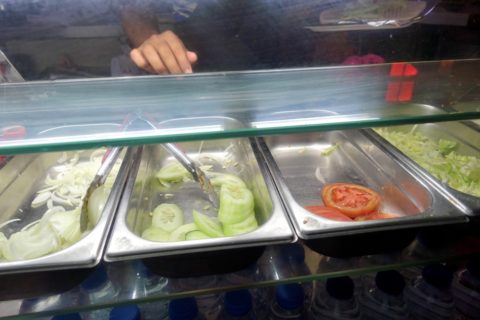 You can also choose vegetables to put with the meat. Tomatoes and cabbages look fresh and there is nothing to worry about.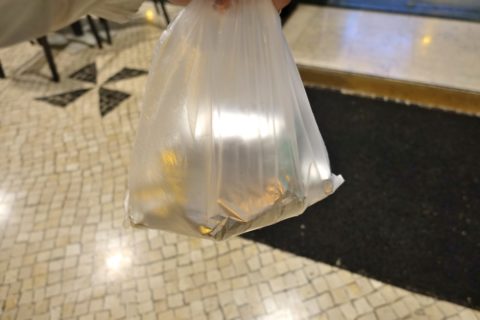 If you buy it, you can wrap it in aluminum foil and put it in a plastic bag.
Lots of meat! juicy hamburger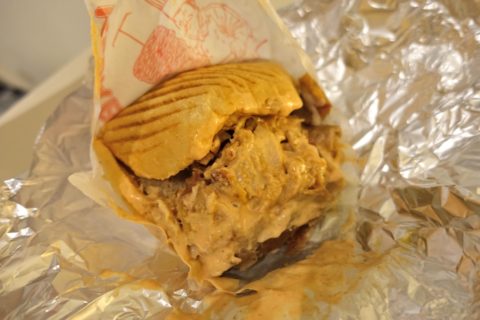 I tried it right after I went back to the hotel, and the volume of this hamburger was amazing! Juicy meat is packed in crispy buns. It's been a long time since I've been eating such a hamburger!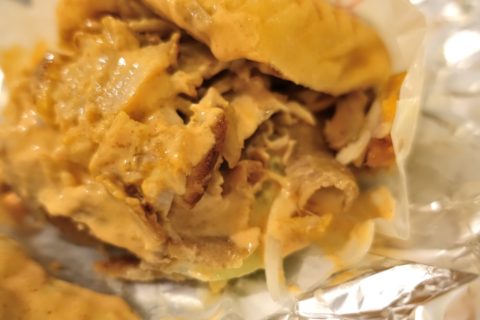 The quality of the meat is good, and the crisp cabbage and juicy tomatoes! How could this be €3! I was worried that the store might collapse …
I also ordered a tortilla for €3.5, and this tortilla is also very heavy and very voluminous! The contents are basically the same as hamburgers, but the cost performance is also great!
I ordered two because they were cheap, but I was full with only one! I couldn't finish both of them, so I left them …
The most cost-effective fast food restaurant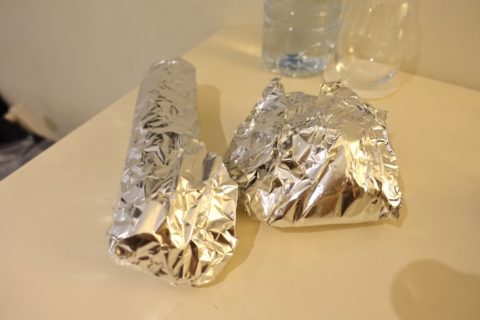 What a surprise! The cost performance is probably the best in Europe! I hesitate to enter the restaurant because it's a bit suspicious, but the staff's service is good, so it's perfect for a budget trip!
Please try it if you have the chance!
Döner Kebab
Address:Av. Alm. Reis 136B, 1170-192 Lisboa
Opening house:11:00~26:00
★Please also try this → "Lisbon" article list