I stopped over at "Dnata Lounge" at Changi Airport Terminal 1 before leaving Singapore on Turkish Airlines. This is one of the lounges that you can enter with a priority pass, but it is now also a designated lounge of JAL.
The lounge is designated by JAL, and there are some services with Japanese in mind, such as the famous curry, but the space is smaller than I expected and the comfort is not so good …?
※This article was written before the virus scandal. This will be updated.
Terminal 1, Level 3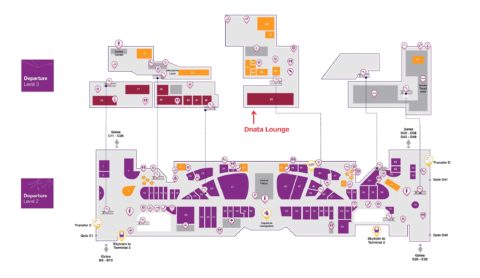 Dnata lounge is located in the departure area Level 3 of Changi Airport Terminal 1. After going through the departure inspection, go to the right and go up to the next floor by the escalator.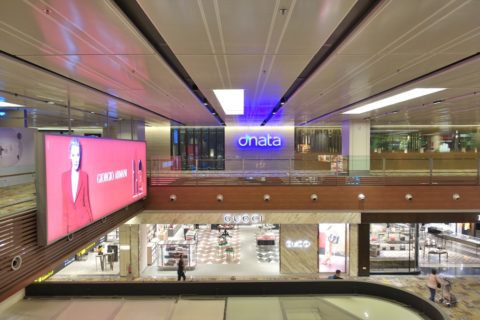 This Dnata lounge is characterized by its blue shining logo. It is open 24 hours, but Priority Pass is limited to 3 hours.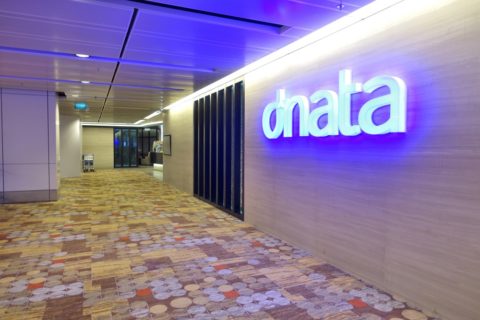 This time I will be flying with the Turkey Airlines (Turkish Airlines), but for some reason it was not T2, the Mecca of Stara, but T1, the same as JAL, so I cannot use the luxury Singapore Airlines lounge at T2 or T3 …。
I have visited the SATS lounge designated by Turkish Airlines before, so I decided to use this lounge without using the privilege of business class this time!
The interior has a calm color, and it feels a little oppressive?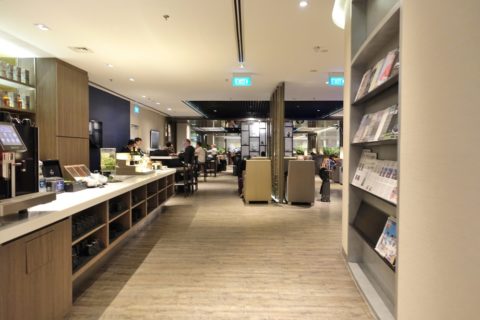 When you enter the room, you will find the interior decorated with calm colors based on brown and gray. The rectangular lounge has a dining area at both ends and a sofa space in the center.
Most of the sofas are for personal use, but the seat pitch is narrow and they are often placed face to face, so it is not very comfortable …
In addition, there are many partitions dividing the area in the lounge and the ceiling is low, so it feels like a very closed space.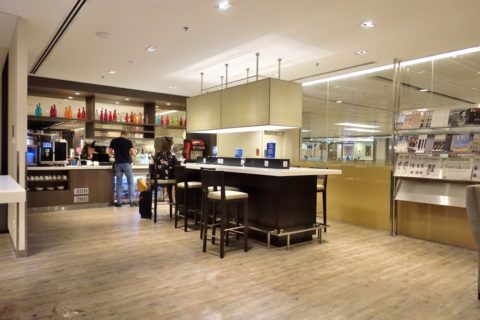 The only place that has a relatively open feeling is the area in the back of the lounge. There is a counter table with outlets, and there is a drink counter in the back, but there is no buffet and it is like a space for work.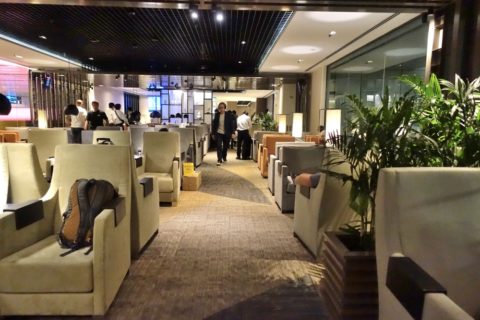 Also, this time I visited around 21:00, but at first the lounge was very crowded and became vacant as soon as …, but when it gets even a little crowded, it feels very oppressive, so it might be better to visit after seeing the congestion situation.
Meals are fulfilling! We also have JAL curry.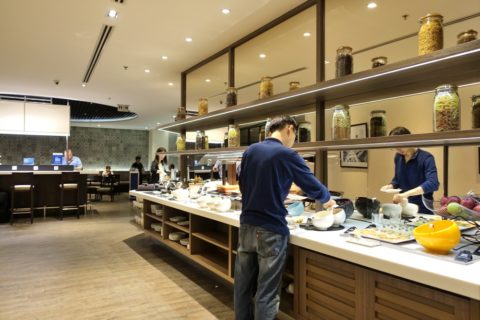 Next, check the buffet corner! When I arrived before leaving the lounge, there was a vacant seat, but when I came here at the beginning when it was crowded, I was stuck in a chaotic situation …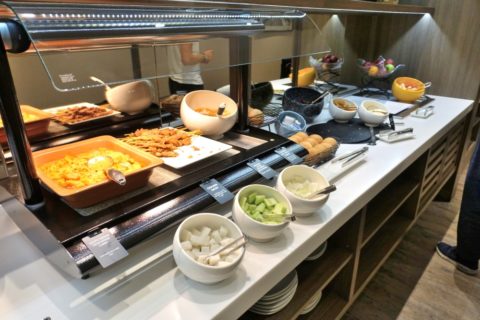 However, the other menu that I had in mind was very substantial! There are a wide variety of salads for hot meals such as pasta, warm vegetables and meat dishes, as well as Satay for Malaysian food and self-made noodles.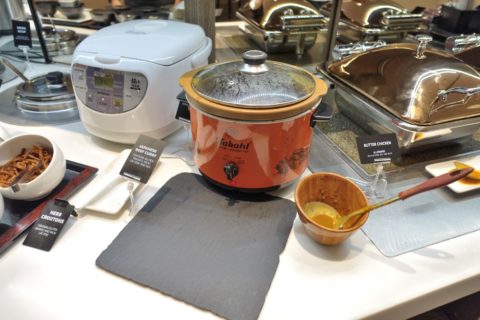 There is also a menu called "Japanese Beef Curry" with JAL customers in mind. However, it does not seem that Japanese beef is included in it as was expected …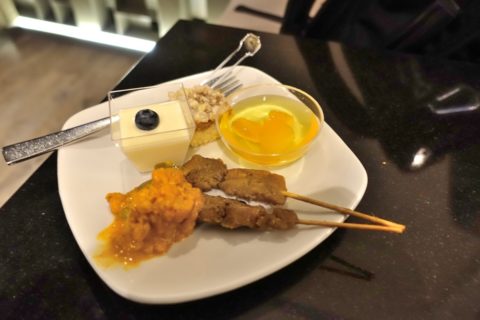 I have tried a few of them, but Chicken Satay is tasty and the other menu is ok. There are so many menus, and I can see why the buffet is crowded.
We also carry Japanese beer.
On the other hand, the selection of alcohol was neither good nor bad. With the "Chivas Regal 12 years" in every lounge and the wine available in a full bottle for a few hundred yen "De Bortoli DB", it's unlikely that you'll be able to expect a lot of taste sake.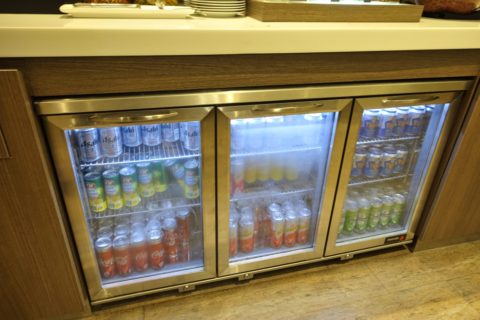 However, in addition to Tiger and Heineken, there are also Asahi Super Dry and Sapporo Premium canned beers, so they have a decent selection. In Singapore, there is a security check in front of the boarding gate, so you can't put it in your bag and take it out.
Recommended for economy passengers?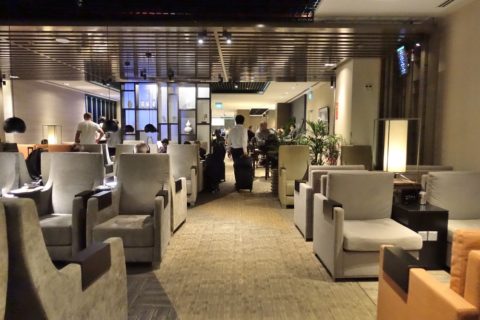 This is the Dnata Lounge at Singapore Changi Airport T1. It was not a comfortable lounge, but the buffet was substantial, so it might be good if you visit to have a meal.
It is definitely a recommended lounge for priority pass holders in economy without status, but for business class passengers, it might not be enough. … There are some old places in the interior, so I hope it will be repaired soon.
♪I also recommend this link→Collection of AIRPORT LOUNGE Reviews Worldwide! Wine, buffet, Shower, etc.