The Diamond Premium Lounge at Haneda Airport was partially renovated in December last year. The other day, when I stopped by the lounge in the north wing, the construction was completed.
At first glance, there was almost no change, but the seat layout at the back of the lounge changed completely and it became an open space! Alcohol (beer and whiskey) has also changed a bit, making it easier to choose.
※This article was written before the virus scandal. This will be updated.
a completely different relaxing space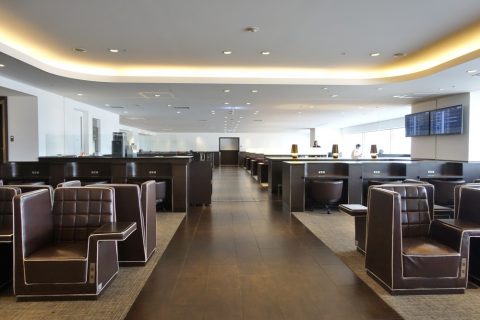 Diamond Premier Lounge at Haneda Airport T1 North Wing. When I visited in January, there were some parts covered with white construction curtains, but it seems to have finished as scheduled at the end of March.
It took about 4 months to renovate, but it looks almost the same …?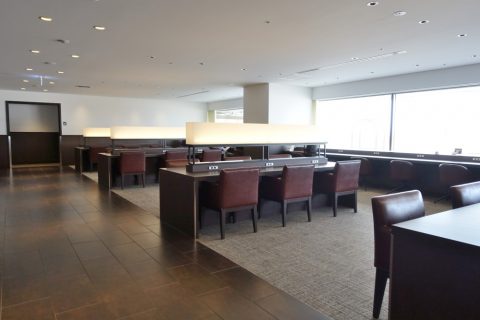 However, when I went to the relaxing space at the back of the lounge, the scenery changed completely! In the past, there were box-type seats like semi-private rooms, but all of them were abolished and reborn as a new area.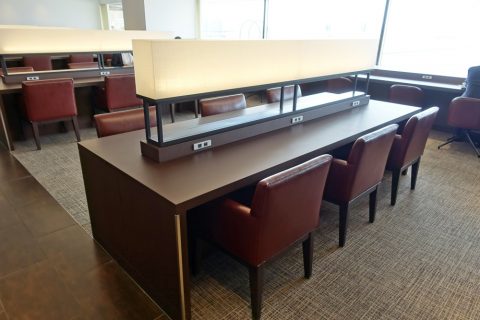 There are counter seats on the window side and a set of six tables inside. Although the seats are facing each other, the lighting like a lantern is used as a blindfold.
There are two types of sofa seats on the opposite side of the aisle. Each set includes a side table with outlet.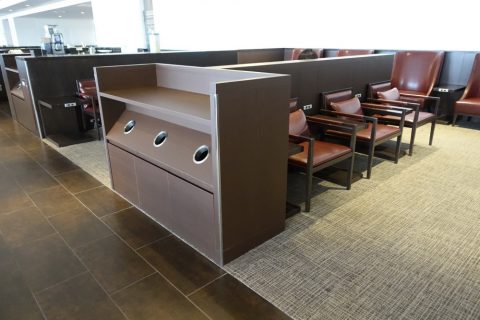 There are also counters in various places to put away glasses after drinking. It's much more than before, so it's easier to clean up!
Now you can drink 5 kinds of beer!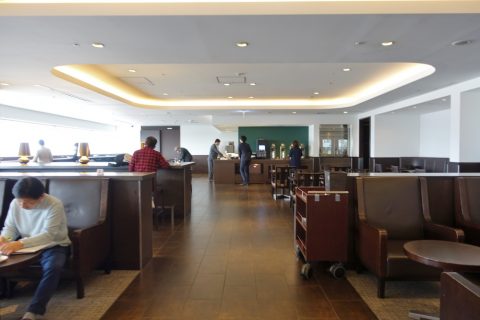 On the other hand, this is a dining area that has been completed a little earlier. Compared to before the construction, the left side of the buffet counter was extended to the back and the space became larger.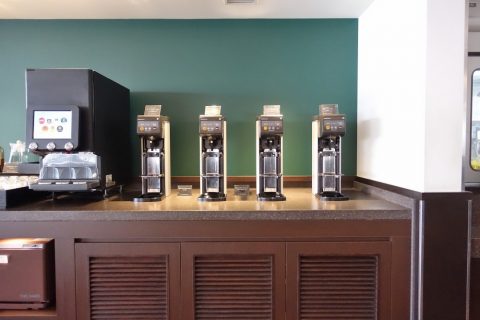 With the expansion, the placement of beer servers has changed. There used to be only 3 brands (Two kinds of giraffes and Sapporo) here, but Suntory's Premium Malts, which was located elsewhere, has been added and now there are 4 brands!
The beer server itself has been updated and replaced with a new machine.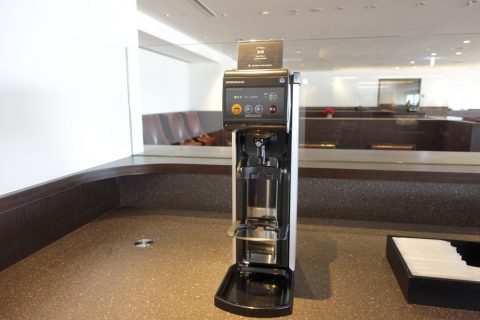 In addition, there is Asahi's "Jukusen" in the center of the lounge where Premium Malts used to be. This was originally only served in the DP Lounge in the South Wing, but now the DP Lounge in the North Wing is served with 5 kinds of premium beer.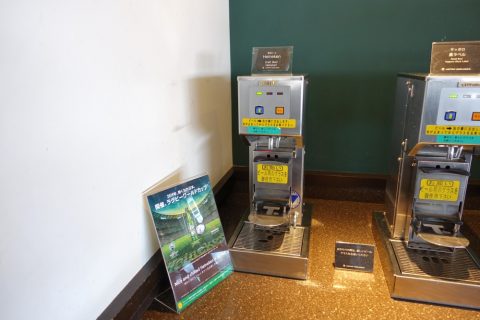 As for additional information on beer, when I took a look at the Sacramento in the north wing next to the DP lounge, there was Heineken beer! As far as I know, this is the first time that imported beer enters JAL lounge!
It might be a limited time offer, so please hurry if you like it!
Yamazaki 12 Years of Resurrection!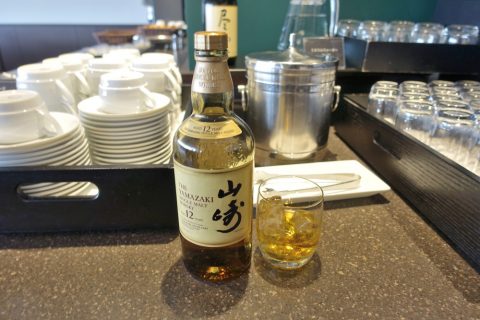 In addition to beer, I was happy with whiskey. Surprisingly, that "Yamazaki 12 Years Old" has made a magnificent comeback! In the past few years, due to the shortage of unblended whisky, it became difficult to obtain domestically produced whisky, so for a long time it had been replaced by Macallan in 12, but now I see you after a long time!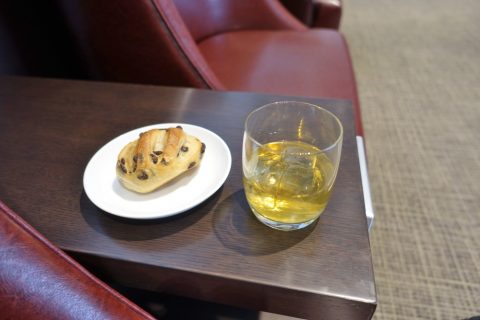 However, it seems that the supply is not stable yet, and Macallan is sometimes placed depending on the day. Yamazaki International Lounge was built in 18. I hope it will be restored, but as expected, it might not be possible. …
The number of seats has increased dramatically!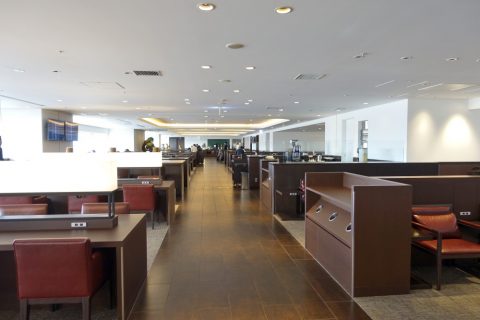 The diamond premium lounge at Haneda Airport was quietly renovated without any major announcements. It is a pity that the semi-private seats full of privacy are gone, but the number of seats has increased significantly, so I think it is very effective to reduce congestion.
For the DP Lounge in the south wing, which was also renovated, please see here → Haneda Airport DP Lounge was renovated! A spacious dining room is now available!
♪I also recommend this link→Collection of AIRPORT LOUNGE Reviews Worldwide! Wine, buffet, Shower, etc.