a small temple " Đền Quán Thánh (鎮武観)" on the banks of the largest lake Hồ Tây) in Hanoi. It is very close to 鎮国寺temple which I introduced yesterday, so I visited there by the way.
When you go there, you can feel the history of the main hall and the massive interior decoration. In addition, a bronze statue of 4t "玄天鎮武神像Statue", said to be the largest in Hanoi, is enshrined there. Despite its small size, the temple was worth seeing.
Access to Đền Quán Thánh
Đền Quán Thánh is located southeast of Hanoi's largest lake (Hồ Tây). It is very close to " Chua Tran Quoc " which I introduced yesterday, and many tourists visit these 2 places as a set (I'm one of them.).
Google Maps just won't show up when you type " Đền Quán Thánh " so you can just type Đền Quán Thánh " in Vietnamese and it'll show up. It is close to the ruins of Thang Long, so you can walk there, but the bus stop "192 A Quán Thánh" is nearby.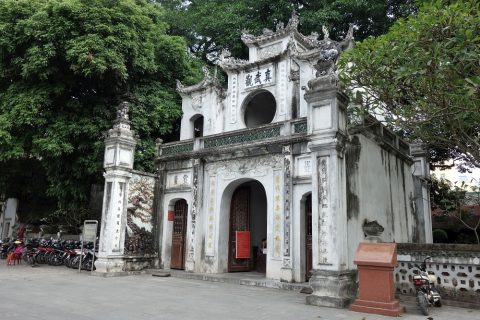 The white stone facade that says " Đền Quán Thánh " is the landmark. It has a very historical atmosphere!
Admission: 10,000 dong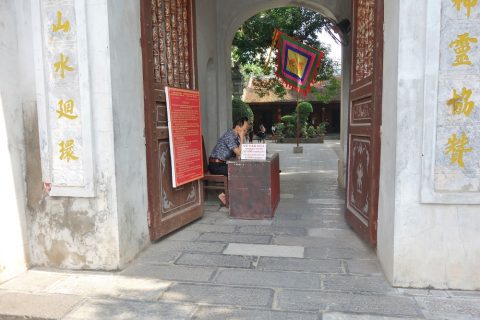 The entrance fee for Đền Quán Thánh is 10,000 dong. You don't have a ticket, you just pay the staff at the entrance.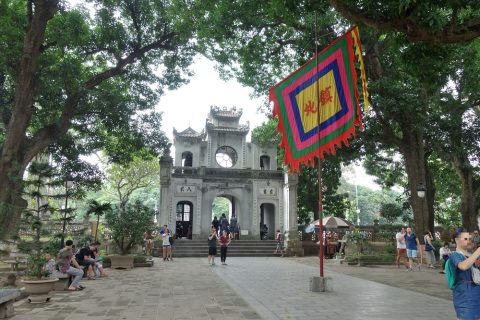 When you go through the entrance, there is a courtyard, and behind that there is a main hall. Like here, there are many Westerners in the temples in Hanoi.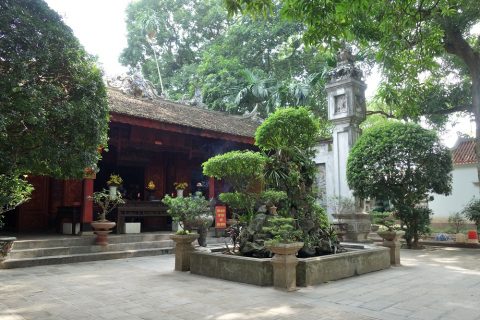 In front of the main hall is a temporary mountain called "Nuinombo". Nuinonbo looks like a bonsai and is common in Vietnamese temples.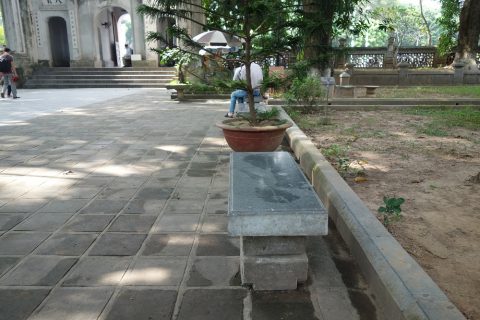 There are benches in the wooded courtyard, so it might be nice to sit here and cool down. It is quite comfortable as the wind passes through!
The largest bronze statue in Vietnam "玄天鎮武神"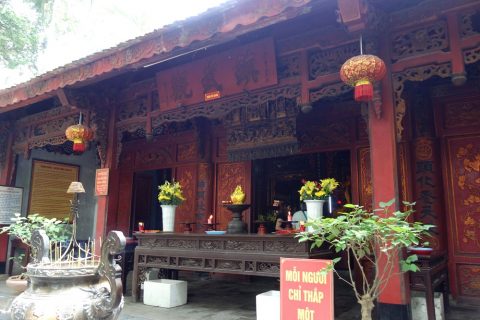 Next, toward the main hall! It's not a big building, but it has a historical appearance. The front entrance is open and you can enter freely.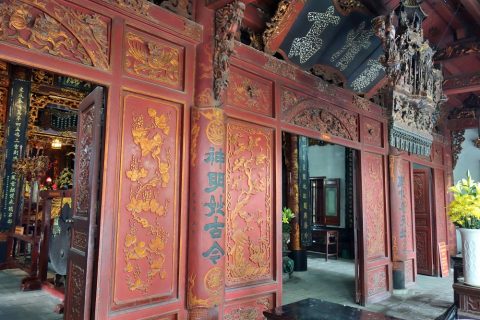 It is said that this Đền Quán Thánh was built in 1677, but the history of this temple is much older than that, and its construction dates back to around the 11 century.
It was originally built to protect the "Tan Long Castle" a little south of here, from threats from the north (China at the time), but if you think about it, it has something in common with the current South China Sea issues. It's like … all the time.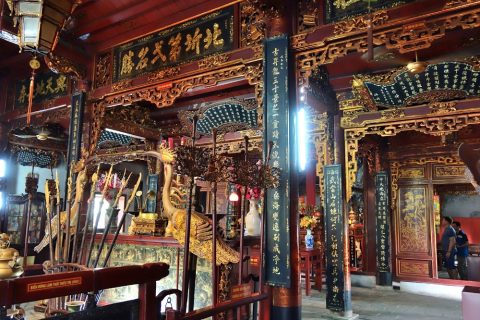 The inside is surprisingly wide, and the contrast of black, red and gold is amazing! This is one of the most dignified temples I've ever seen in Hanoi, and it's worth seeing!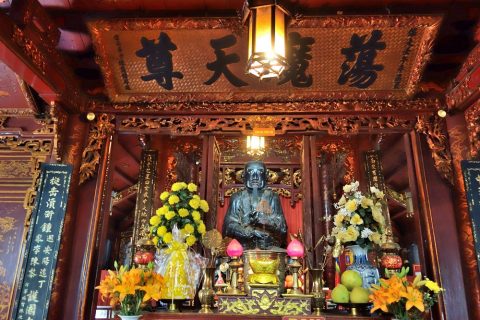 The main attraction of this temple is this "玄天鎮武神" statue. It's four meters tall and weighs four tons, making it the largest statue in Vietnam.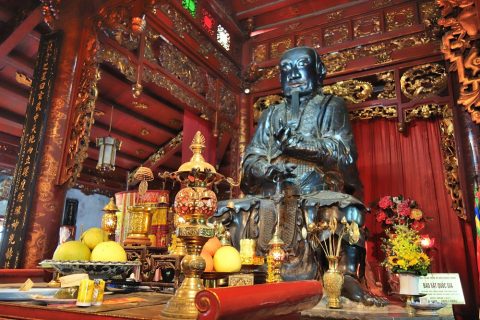 It is believed that touching the feet of this statue of 玄天鎮武神, which carries a turtle and a snake, brings divine blessings, but I am not sure if I should touch it, …。
Đền Quán Thánh (鎮武観)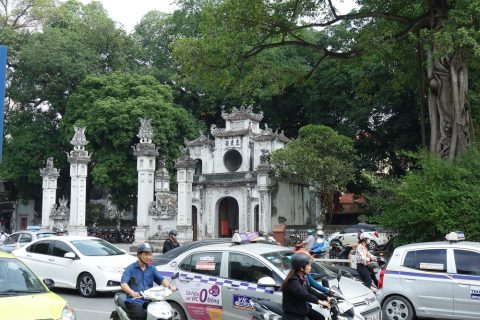 Address:Thanh Niên, Quán Thánh, Ba Đình, Hà Nội
Opening House:7:30~17:00
That's why I visited Đền Quán Thánh on my way to Chua Tran Quoc in Hồ Tây, but the inside of the main hall with a profound sense is quite impressive, so I think it's worth visiting. However, I don't think you are going to visit this place, so it would be better to take a walk around Lake Hồ Tây and visit Chua Tran Quoc as mentioned above.
That's all about Đền Quán Thánh! See also articles about Chua Tran Quoc nearby → 「鎮国寺」Chùa Trấn Quốc
♪Click here for a List of articles on "Ha-Noi"