This time, I will report an unusual "Nasirema" that I ate at the restaurant Colonial Club in Singapore Changi Airport during my transit!
Speaking of Nasirema (Nasi Lemak), it is famous as soul food of neighboring country Malaysia, but I got information that this restaurant serves a little strange Nasirema with blue rice! The Nasirema which was arranged in Singapore style had a high level of taste, and I enjoyed it very much!
※This article was written before the virus scandal. This will be updated.
Changi Airport T3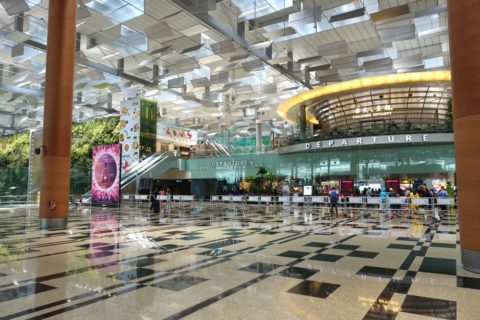 The Colonal Club is located at terminal 3 of Singapore Changi Airport. It is located in the restaurant area just up the escalator from the departure lobby (Out of the restricted area).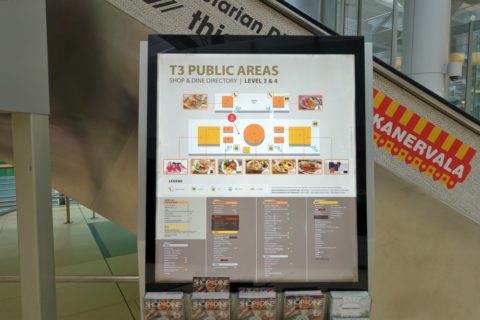 The restaurant district is on level 3 and 4, and the Colonial Club is on level 3. There are several other famous Asian shops here, such as Paradise Dynasty.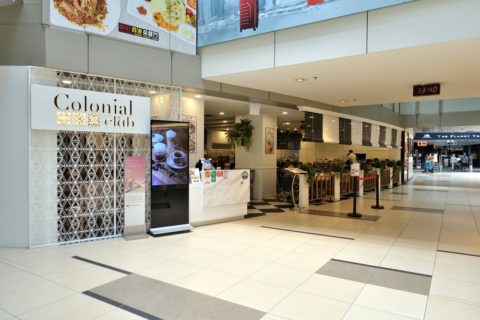 The Colonial Club opened in 2018. Google doesn't have much Japanese word of mouth, so Japanese people don't use it often.
It is open from 10:30 ~ 23:00.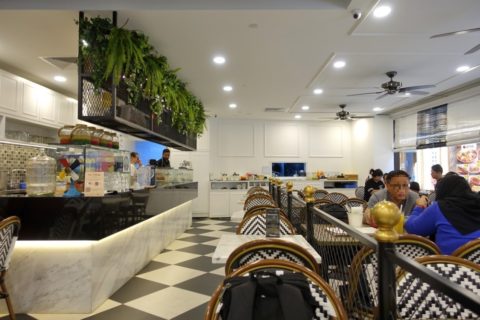 There are about 40 table seats in the restaurant. The service of the staff was dry, but there were friendly staff and they served us politely, so I feel at ease! It bothers me that there are only about 20% of customers even though I visited at 13: 40, but …。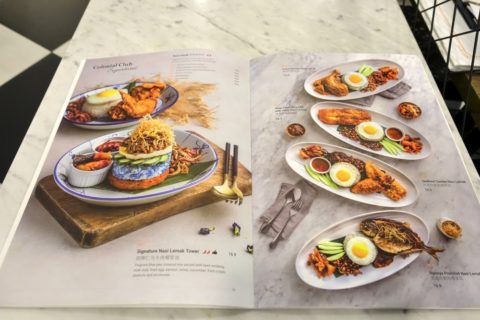 The menu of this restaurant is mainly Malaysian food such as Singapore food, Malay and Nyonya. There are many menus with pictures, so you don't have to worry about choosing a menu!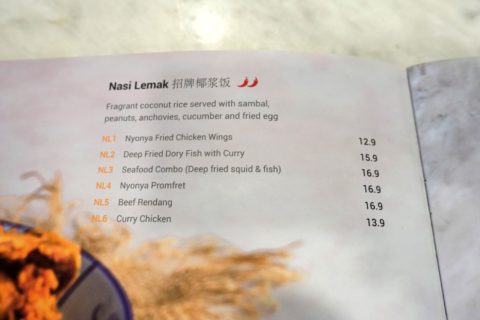 There are 6 kinds of Nasirema that you are looking for. In addition to this, there is a separate special menu, but all the menus are quite expensive.
Well, it can't be helped because it's the airport price, but there is a restaurant where you can eat reasonable local food at Changi Airport, so it might be better to go there if you want cheap food.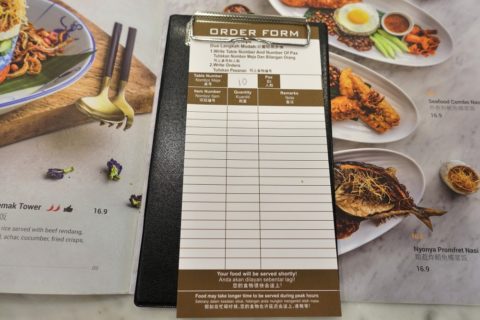 In addition, the ordering method at this restaurant is very simple, you just need to write the number and quantity of the menu on the slip on the table and give it to the staff! I appreciate that you don't have to worry about the language.
Mille-feuille shaped nashirema! Does it taste like …?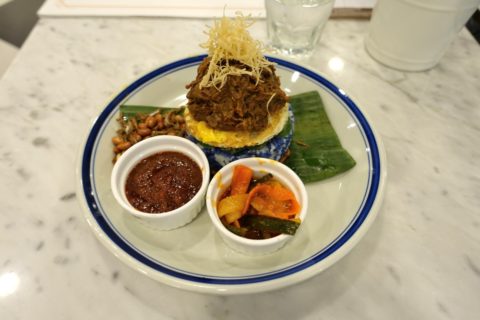 About 5 minutes after the order, the Nasirema arrived! This time I ordered a special menu called "Signature Nasi Lemak Tower" which is different from the basic menu! It costs $16.9.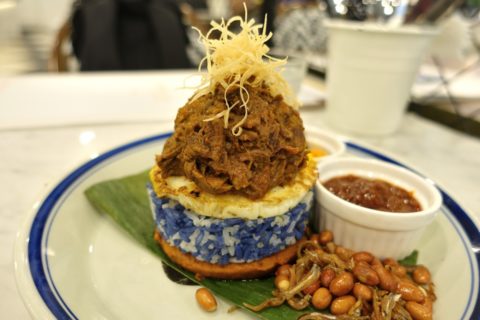 Nasirema layered many times like mille-feuille. This appearance is the origin of the name "Tower".
It is based on a fish paste called Otak Otak, with brightly colored blue rice, fried eggs, and brown meat called Rendang that is thoroughly cooked. This is curry flavored, and the spiciness comes slowly.
This vivid blue rice. Blue pea is a kind of butterfly bean, and is a popular dish in the Malay region.
It is said that it is expected to have health effects such as antioxidative effect, and it has become a topic in Japan in recent years, but when I tried it, there was no special taste at all, and the coconut rice with rich flavor was delicious!
The side dish was standard deep-fried peanuts with sea cucumber, and the pickled vegetables were sweet and sour and delicious! Overall, I think the level of taste is quite high.
Please try the modern arrangement of Nasirema!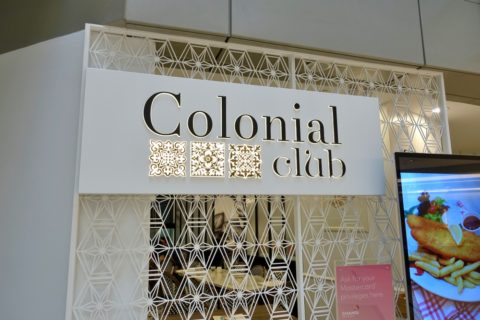 The price is twice or three times higher than Nasirema, which you can eat in Malaysia, but I have no complaints about the taste and appearance! Please do so if you have the chance!
Colonial Club
Location: Changi Airport T3 Level 3
Opening hours: 10: 30 ~ 23: 00
♪Click here for a List of articles on "Singapore"