Dates are dried dates. In Dubai, UAE, dates of a high-class brand called "Bateel" are famous, but this time I decided to try more popular dates!
I went to a store called Choc & Nuts where I got word that I could buy dates at a reasonable price. There are lots of cheap packed dates in the small store! I bought a relatively good-looking date among them, but how does it taste …?
Retail store in Baniyas Square
This time, I visited Choc & Nuts in Baniyas Square (Baniyas Square), which is close to Old Dubai. It is a 5-6 minute walk from Baniyas Square station on the Dubai Metro Green Line.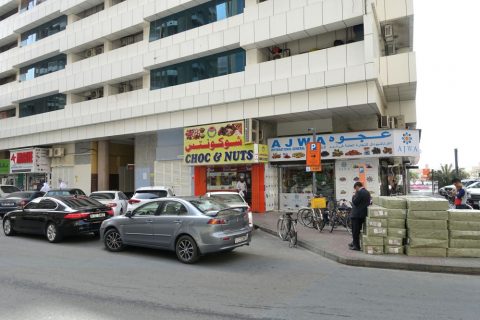 On the first floor of a white building, a slightly bright signboard with a yellow base is a landmark. We are open from 8 AM to 23 PM except Fridays, but please note that we are closed for 2 hours during the day (14 o'clock to 16 o'clock).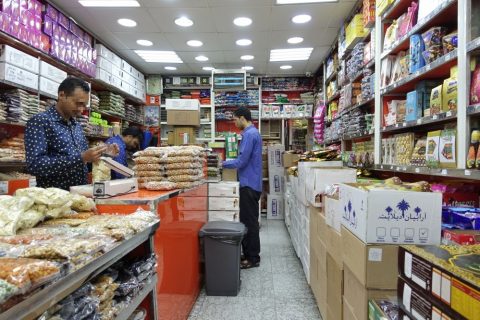 The inside of the store is very small! It is a small shop with a counter and a working table in a narrow passage. But the man at the shop is kind and he doesn't ask me anything even if I'm looking, so I'm relieved!
Dates are cheap! There's a lot of nuts.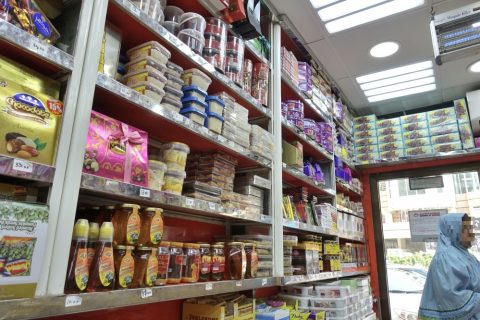 Inside the store, the products are packed to the ceiling! Most of these are dried foods such as dates, chocolate, nuts, and cookies made from wheat.
Some of the chocolate dates from Dubai's classic Arabian Delights were 15% off.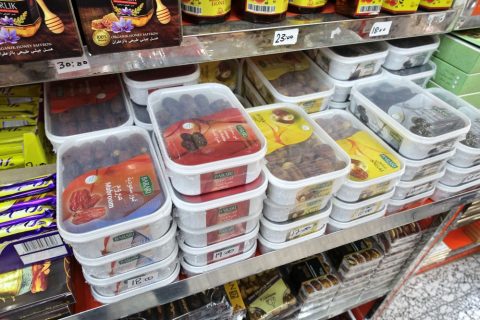 All the dates are sold in packs, ranging from plastic cases like Tupperware to boxed ones. Most packages contain only one type in large quantities.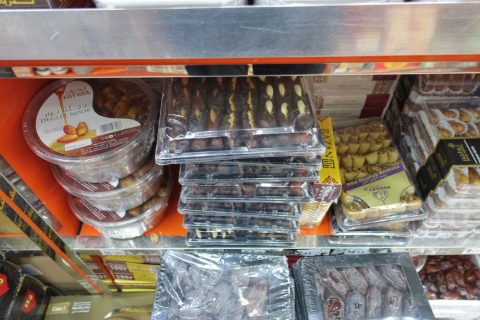 There are also types with nuts and walnuts, such as Bateel dates, each containing several hundred grams and priced between 20 DH and 40 DH. The average price per 1 kg is about 50 DH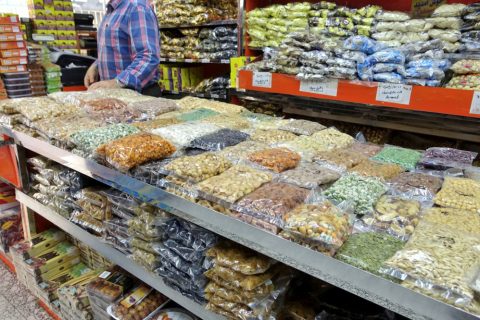 There are plenty of nuts other than dates! It seems that you can buy it by the gram as well as the pre-packaged one.
This time, I also bought a "taste preference" pack of nuts as well as dates! I tried it as a snack for beer, and it was very salty and good!
What's the taste of cheap dates?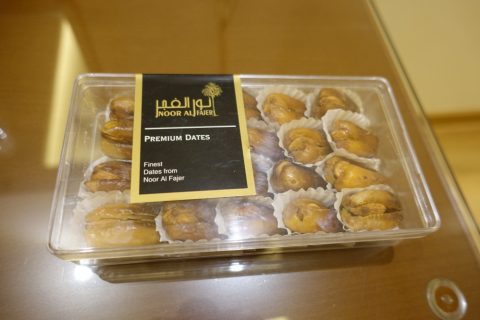 Here is the date I bought this time. Premium Dates is a brand called Noor Al Fajer, and the price was 9DH with 200 g. Bateel dates cost around 450 yen for 100 grams, which is actually 1/3 of the price.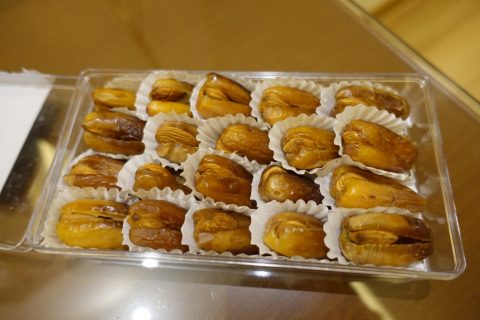 Just 20. Date with almond in the middle. Looking at it this way, it's strange and a little disgusting …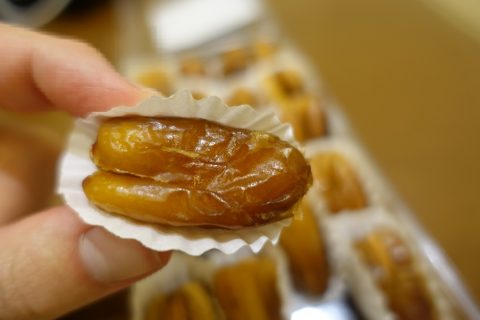 But when I tried it, the taste was really normal. Compared to Bateel dates, the amount of water is a little less and I feel it is hard, but it doesn't get dry and there is no big difference in taste.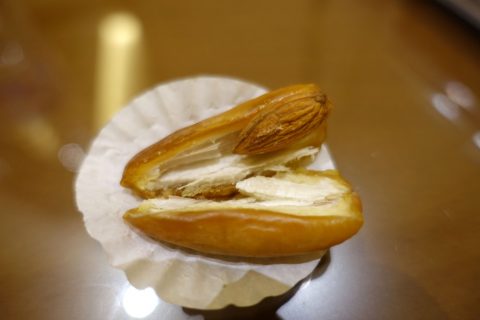 It is easy to eat as it is seedless type, and the cost performance is pretty good from the viewpoint of price.
Best before approximately 1 year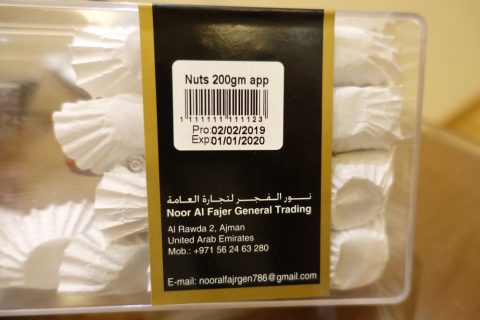 Dates are also known for their high nutritional value and have a shelf life of about one year. If you freeze it, the fibers will break, so it's better to store it at room temperature in a cool place out of the sun.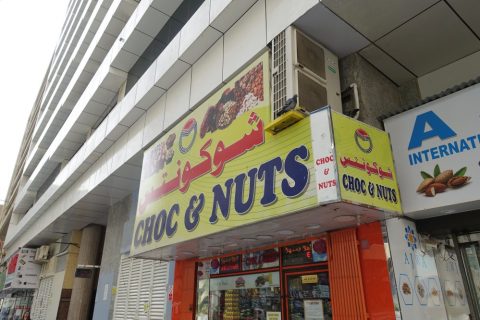 I only bought one type this time, but there are many cheap packed dates on sale, so please check it out if you are interested!
Choc & Nuts
Address:Baniyas Road, Near Carlton Tower, Al Rigga – Dubai
Opening House:8:00~14:00, 16:00~23:00(Friday:10:00~11:30, 16:00~23:00)
♪Click here for a List of articles on "Dubai"