In JEWEL of Singapore Changi Airport which opened in April, 2019, there is a lounge called "Changi Lounge" where you can enter with a priority pass, and when you enter, there is a spacious space with stylish interior, and also a clean shower room! It was a very comfortable stay!
※This article was written before the virus scandal. This will be updated.
You can enter the room on the 1st floor of JEWEL 4 hours before departure.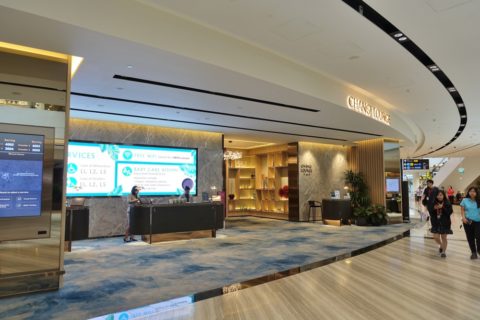 The Changi Lounge is on the E floor on the first floor of JEWEL. It is located diagonally opposite the terminal 1 arrival lobby. Because it is outside the restricted area, you cannot come if you leave the country.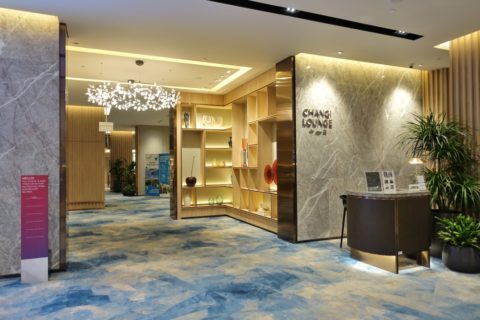 Enter the lounge and the reception is on the right. There is a reception outside the lounge, but it has nothing to do with the lounge.
The priority pass is available for 24 hours, but you can stay for up to 3 hours. Also, you can enter the room 4 hours before the flight departure. I arrived about 30 minutes before that, and the answer that I didn't bring with me was, "Come back later." … I don't think they would give me any extra money at all (lol).
Colorful sofa, stylish lounge!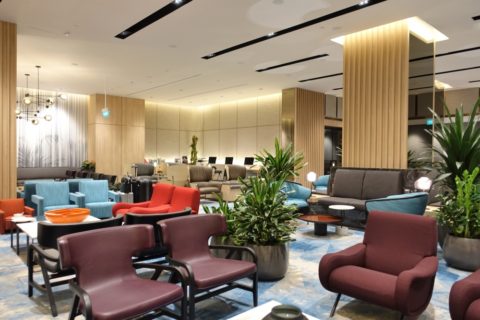 The lounge has a spacious one-floor structure with various sized sofas. It was a nice lounge with bright color interior! There is no window, but it has a sense of openness.
A wide variety of sofas for relaxing. There are also seats with outlets, so you don't need to work on your smartphone or PC.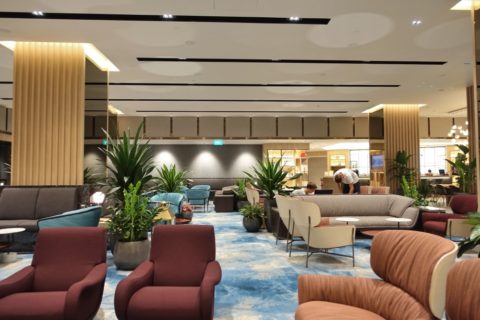 This time I visited around 20:00, but the number of users is very small, maybe because it is not well known yet. I could relax to my heart's content!
It's totally different from the airport lounges in Japan where only chairs are arranged in an orderly manner. Lounge is supposed to be a place like this.
Bar counter, meals are charged.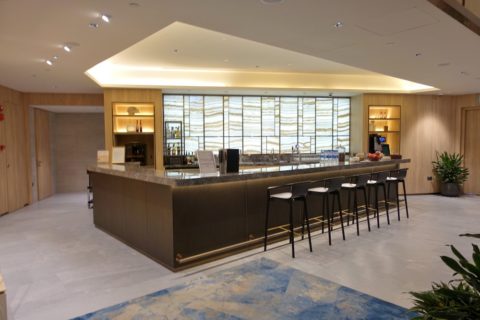 There is a bar counter at the back of the lounge and a buffet counter at the opposite side, but unfortunately, eating and drinking are not free and you have to pay extra.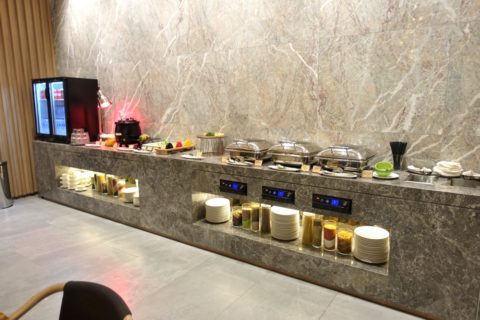 There is a charge, but the buffet menu is limited. There are only 4 kinds of hot meals, cheese and snacks. It might be a good idea to go to another lounge to eat.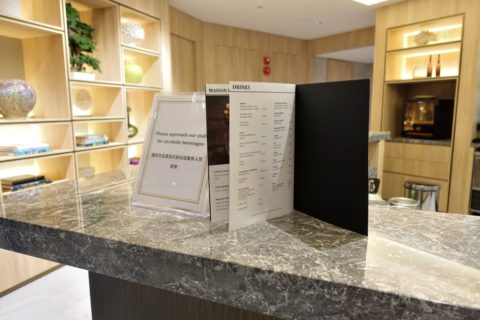 There was a drink menu on the bar counter, so I took a look at it, but the glass of wine is $15, and the other liqueurs are $13, which are pretty good prices.
Even if you look at the brands of wine, you can buy a bottle of "Ochagavia Media Luna" for about 2,000 yen, so it's better to avoid eating and drinking here.
Clean shower room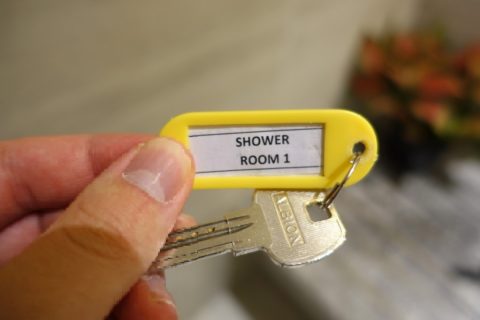 You need a permission to use the shower room, and the staff will ask you if you want to use it at the reception. I was given a key like this as soon as I entered the room.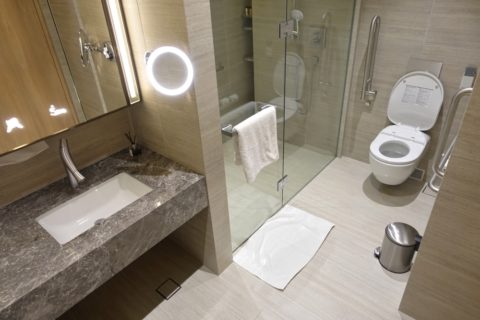 The shower room has a toilet. There are new things, and the room is shiny, so you can use it very comfortably!
Towels and amenities were well prepared, and besides comb and toothbrush, there was also a shaving kit with gel, which made me happy! I couldn't see the hair dryer, so it might be a request system.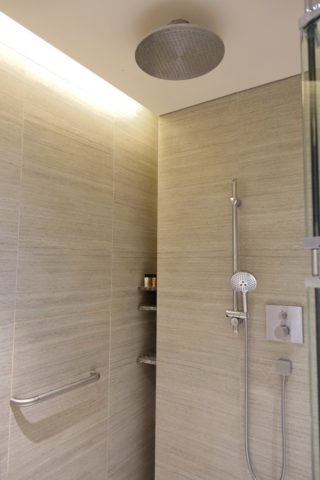 The water pressure of the shower is also sufficient. However, I was a little bothered by the smell of the drain, but if I disguise it with the smell of shampoo and body soap, it doesn't bother me at all (lol).
Free beer service!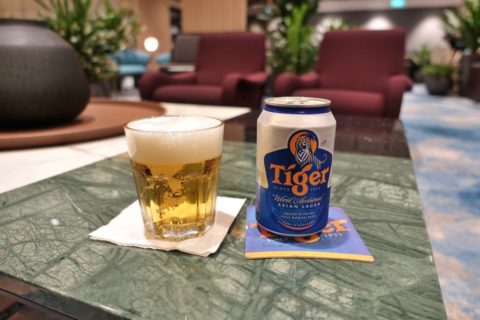 Also, the restaurant is a paid lounge, but as for the beer, the first drink is free! After taking a shower, I sat down and the person in charge brought it to me!
Singapore's local beer "Tiger" is not draft beer, but it is very cool and great after a bath!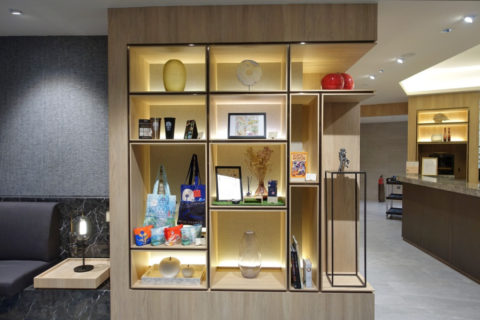 There is a charge for eating and drinking, and as the lounge is located outside the restricted area, I think there will be limited opportunities to use it, but the nice space where you can relax comfortably is worth using! I recommend Changi Lounge by priority path in JEWEL.
Regarding JEWEL, please refer to the previous article → JEWEL at Changi Airport (Jewel) is amazing! The light up of the waterfall shines in seven colors.
♪I also recommend this link→Collection of AIRPORT LOUNGE Reviews Worldwide! Wine, buffet, Shower, etc.