It is a mass cafeteria named Casa da Índia that opened in Lisbon after word of mouth that people ate Portuguese food cheaply. It is located in the center of the downtown area and it is a very popular restaurant that is almost full as soon as it opens, but there is a beer on the menu that you can drink for only €1.5 so it is a great deal!
What is the taste of that Mass cafeteria? I checked!
※This article was written before the virus scandal. This will be updated.
Mass cafeteria Casa da Índia is located in near Square "Praça Luís de Camões". Located along busy streets "Rua do Loreto".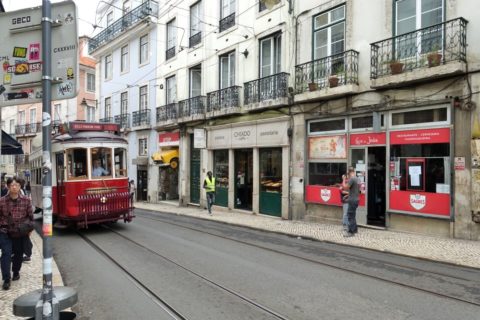 Casa da Índia is a restaurant with a red gate. This is the center of sightseeing where streetcars number 28 also pass, so good access is perfect! We are open from 12:00 ~ 24:00 and closed on Sundays.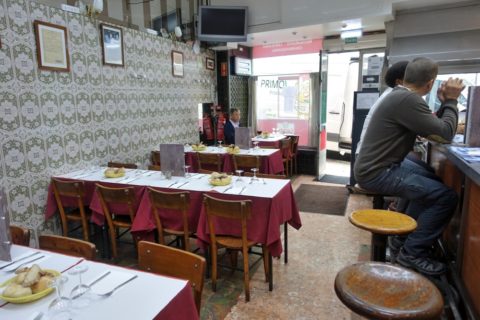 The restaurant has around 40 table seats and around 10 counter seats. It looks neat and tidy for a mass cafeteria, but the well-packed shared table tells that it is a popular restaurant.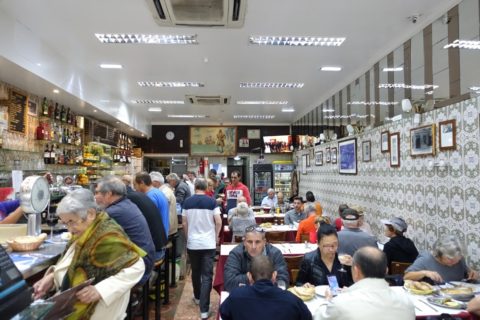 As it was a popular restaurant, I entered at 12 o'clock right after it opened, but it was almost full within 15 minutes after that! I can't underestimate this kind of restaurant.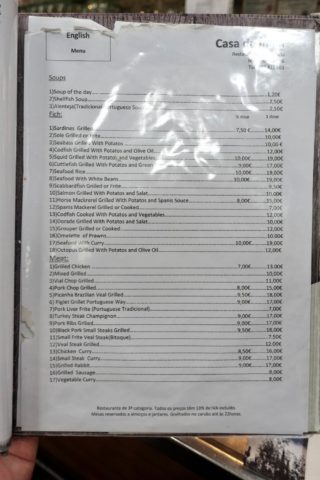 Here is the menu of this restaurant. They also have an English menu, from 3 kinds of soup to fish and meat dishes, there are more kinds than I expected!
As for the main dish, there is a menu which you can choose half size, but the price is not so cheap, and it is about €10 to €15 per dish. There are also desserts such as cakes, but there is no pastel de nata.
Drinks range from coffee to alcohol, all priced around €1.5. It's a good deal that you can drink beer for less than 200 yen!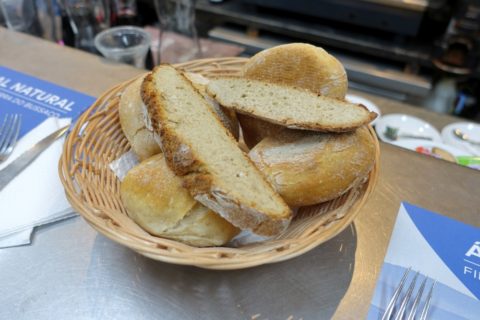 Also, when you sit down, you will receive an appetizer bread, which is shared with the person sitting next to you. At first, the man sitting next to me grabbed and ate my bread, so I was surprised …!
Although it is a mass cafeteria, the taste of the bread is as good as other restaurants in terms of flavor and texture, and you can enjoy it normally! It would be even better if this had butter.
The beer you can drink for €1.5 is delicious!
Among the drink menu, beer is especially rich in variety. They are all bottled beers, not raw ones, but it is nice that it is easy to choose because the menu with pictures shows the alcohol content and so on.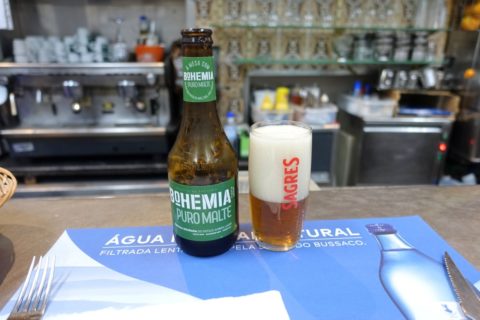 I chose this beer called "BOHEMIA Puro maltet"!
It is a Portuguese beer with a slightly dark color and a strong bitterness from the smell, but it is a very delicious beer with a rich flavor and a long aftertaste! I was surprised that I could drink this for only €1.5!
Soup and curry, taste …?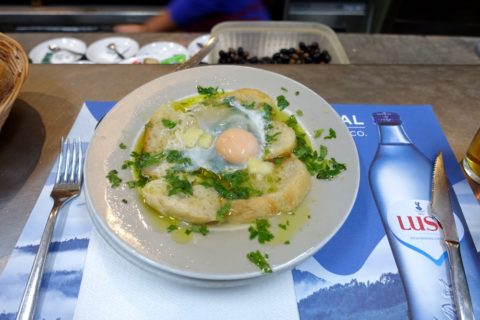 And I ordered two dishes. First of all, this is a Portuguese soup called "Alenteja". It's a simple dish with just egg white, garlic and bread, but it tastes mild and not bad.
The price is €2.5, it would be better if it didn't have coriander …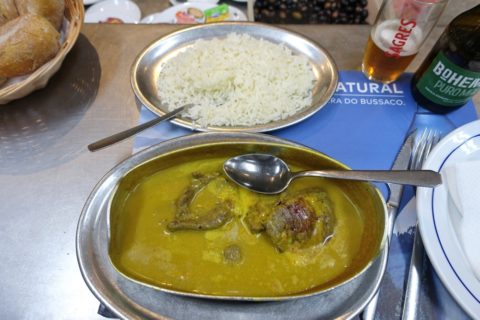 Another dish is "Smoll Steak Curry". It is in a silver container, and it is a menu that really says "Mass Cafeteria". The price is €9, and even this costs more than 1,000 yen, so you might get a little angry if it comes out in a shop in Japan …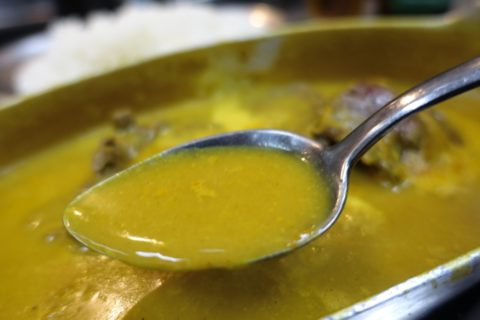 However, the taste of curry itself is not bad, and it tastes like Thai curry without bad smell, so you can enjoy it as usual. I chose half size, but this amount is enough for a light lunch!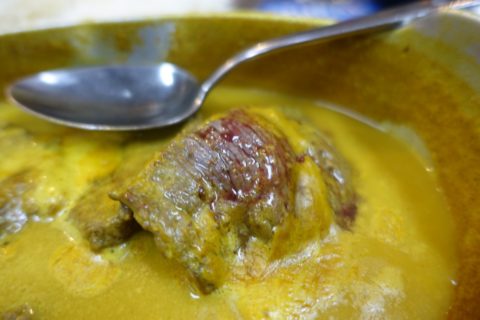 But this meat is completely out! The fibrous texture is too hard to eat. It might be better not to choose beef at least at such mass cafeterias.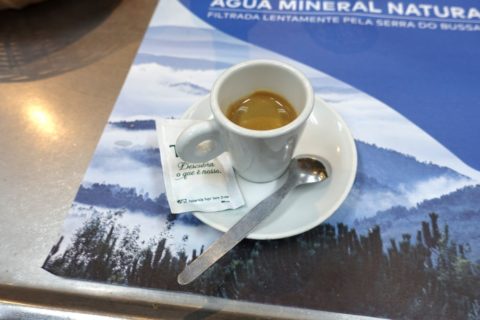 Also, I was recommended to have coffee after the meal, and I had an espresso with a very sour taste!
Good cost performance! lively store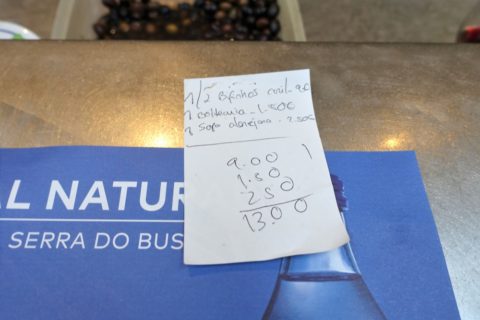 The payment this time is €13. You can also use a credit card. I think the main curry is a little expensive, but it is a good deal that it includes soup and beer at this price.
Moreover, when I looked carefully, it was a miracle that the coffee I had after the meal was not counted! Was that a service …?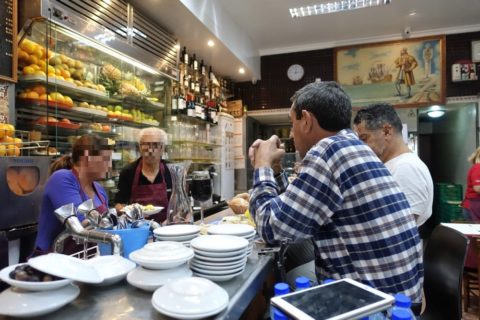 By the way, the shop was crowded with middle-aged and elderly men! More than 90% of the customers are middle-aged and older, so it may take a little courage for young women to enter alone, but all the staff were cheerful and courteous, and the atmosphere of the shop was good!
I recommend it when you want to have a good meal in a lively restaurant!
Casa da Índia
Address:Rua do Loreto 45, 1200-086 Lisboa
Opening House:12:00~24:00(Close on Sunday)
★Please also try this → "Lisbon" article list