I went to the Dubai Mall in UAE to take a break. This is a cafe run by the familiar "Bateel" in Dates, but as expected, it is a cafe run by a luxury brand, so the price is also high!
This time, I had a little expensive cake here!
Café Bateel in the Dubai Mall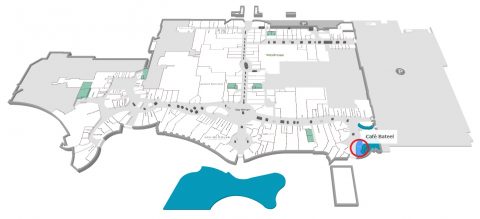 This time we visited Café Bateel in Dubai Mall. The location is off the LG floor at the bottom, at the bottom right of the MAP (southeast side).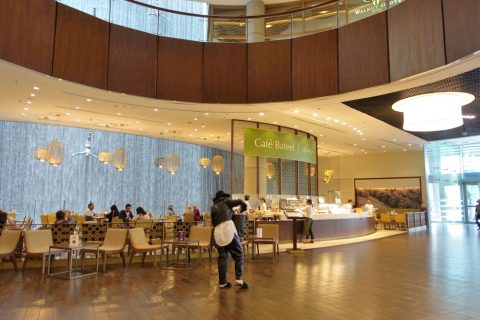 Café Bateel next to the mall entrance. Rather than being a store, it's a place where a part of the area is divided into cafes, so it's quite an open cafe. There were terrace seats outside the exit.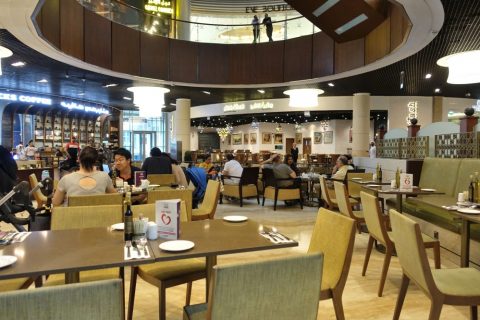 The restaurant has many seats and is spacious, but 80% of the seats are filled after 15 o'clock! Even so, the seat pitch is wide, so you can relax without feeling any garbage!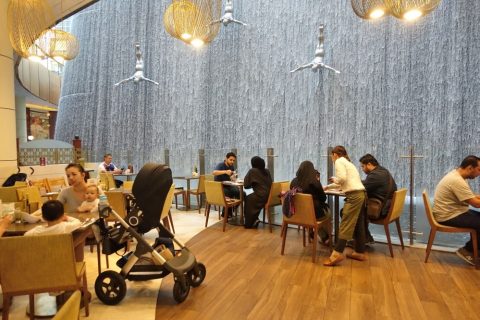 It is a cafe of the luxury brand Bateel, but unexpectedly, there are many families and the atmosphere is very casual. It doesn't look like a cafe where you have to straighten up.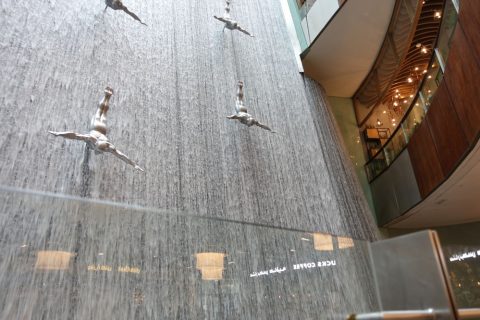 In addition, this cafe is right next to the art of the waterfall that flows from the upper floor of the mall, as well as the stylish interior. The atmosphere is good, but this is surprisingly humid and humid …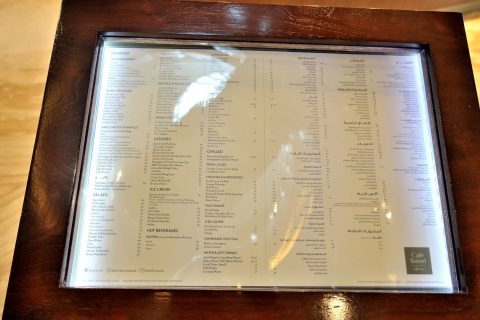 There was a menu list at the store, so when I looked at it, the menu was surprisingly rich in dishes. There are dozens of breakfast menus, salad, sandwich, pasta, and even meat.
There are more than 10 kinds of cakes, ice cream and coffee for dessert, but the price of each dish is 50 ~ 60 DH, and the cake is 30 ~ 40 DH, which is quite expensive!
Also, there is no picture on the menu, but you can choose from a showcase on the counter for cakes.
1 for 1,000 yen! How's the fancy cake?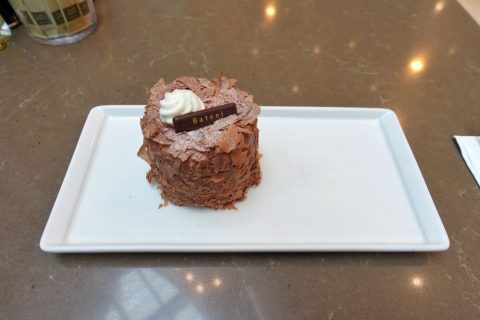 Here's what I ordered! The "Milk Chocolate Merveilleux" cake is priced at 34 DH. I've never eaten a cake that costs $9 for 1 cut, but it has a Bateel logo and looks very elegant.
When I tried it, the inside had a crispy texture. It's a rich chocolate with a light sweetness that won't go away, and it's quite delicious!
The crispy texture is like a white meringue cookie. From the appearance to the texture to the taste, I feel that the work has been carefully calculated and has a good balance.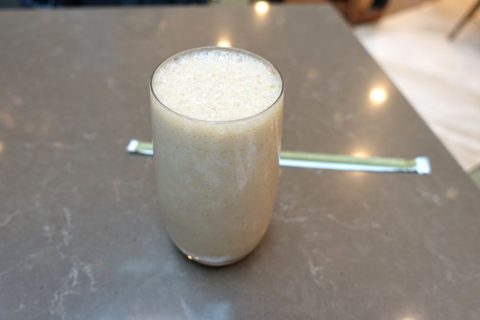 On the other hand, I chose "Bateel Shake" as a drink. I was curious about the taste of Bateel's milk shake, so I ordered it!
It tastes like cafe au lait but has a rich sweetness of milk and somehow fruity taste. This is a high-class drink just like 34 DH, but the taste is as good as expected!
Luxurious cafe time in a casual space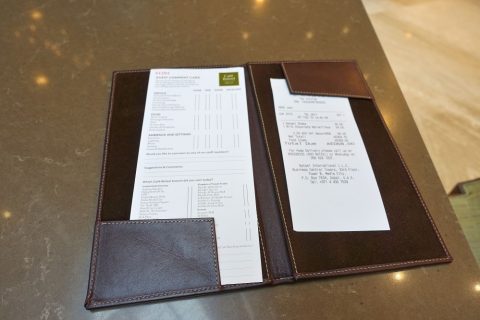 $18 for 1 drink and cake …, it was such a high class tea time, but I was satisfied with this taste! I would like to add that this is not just an expensive restaurant.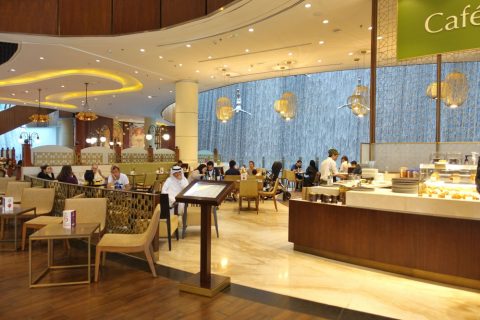 Above all, it's a high class cafe, but it has a casual atmosphere, so it's great to be able to enter easily! It is also perfect for a shopping break. It's a little expensive, but I think it's worth a visit.
Café Bateel(Dubai Mall)
Access: Dubai Mall (LG Floor)
Opening hours: 8:00 ~ 24:00
The homepage of Bateel is here
♪Click here for a List of articles on "Dubai"