Singapore is known for its "Chicken rice". There are many famous chicken rice restaurants in Singapore, but this time I went to one of them, "Boon Tong Kee" to taste it.
Boon Tong Kee is a very famous restaurant that almost always appears in guidebooks, and there were many Japanese in the restaurant, but the chicken rice tasted …?
※This article was written before the virus scandal. This will be updated.
Restaurant far from the MRT station
As for the location of Boon Tong Kee, there are a number of stores in Singapore, all of which appear to be located just outside of the city center.
Moreover, all the stores are located far from the MRT station, so the access by train is the worst. This time we went to the River Valley store which is the closest to the hotel, but it is also quite far from the MRT station.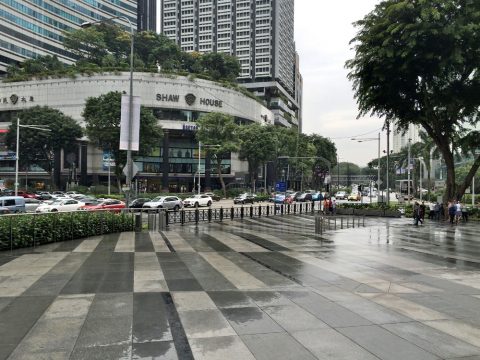 This time, I decided to go from Orchard Station due to my sightseeing schedule. I thought about taking a bus from the station, but I gave up Orchard station because it's hard to find the bus stop and the direction.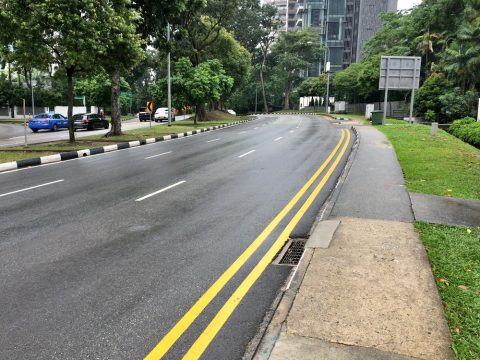 We walked, but it took more time than the distance because there were so many crossings on the road, and it took more than 20 minutes for a distance of only 1 km. It would be wise to take a taxi here.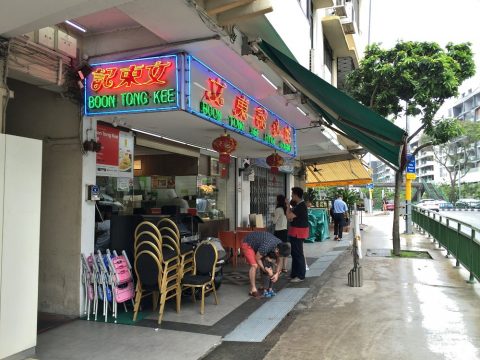 Finally arrived at Boon Tong KeeRiver Valley store. The store was on the first floor of a building that looked like a housing complex, and next to it was a 7-Eleven. The opening hours are as follows, and there is also an HP.
Monday – Sunday
11:15am to 4:00pm(last order : 3:45pm)
4:30pm to 3:00am(last order : 2:45am)
Boon Tong Kee "River Valley" Store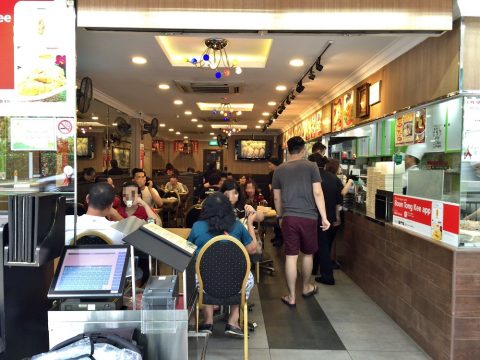 I visited before 3 PM. Even though it is past lunch time, it is full when I look inside the store! After waiting for a while, a few people left, so I talked to the staff inside, and they showed me to a vacant seat.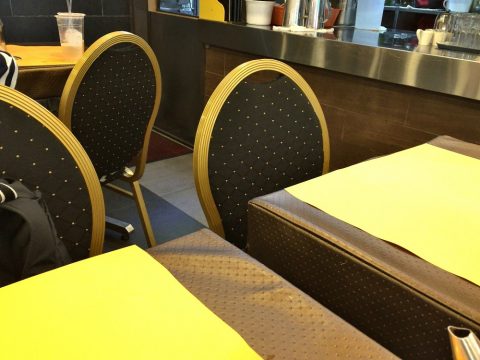 The store is small and single customers are guided to the central table. The chairs and tablecloths are beautiful, but the tables are expensive for the height of the chairs, so it's hard to eat.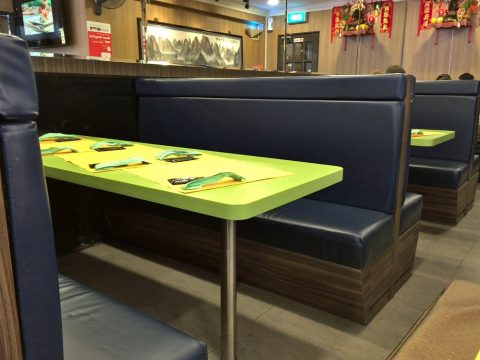 In addition, there are 3 sofa seats for groups of 6 people. It was crowded when I visited, but it gradually decreased after 15 o'clock.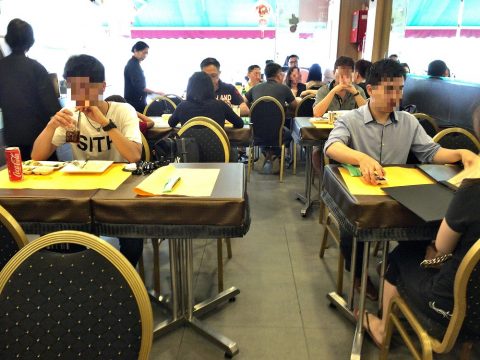 Even so, the shop is full of Japanese! There are people from one person to families, couples, and students who look like they are on a graduation trip, and I can hear Japanese everywhere. I feel a little uncomfortable …。
Also, the floor in the store is slippery. Even if you wear rubber sole shoes, you can slip as if you are skating, so watch your step!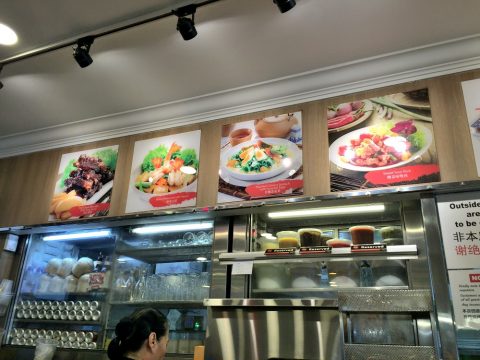 I thought Boon Tong Kee was a restaurant specializing in chicken rice, but there was a variety of other menu items. They are mainly Chinese and oily foods, but there are salad menus using vegetables.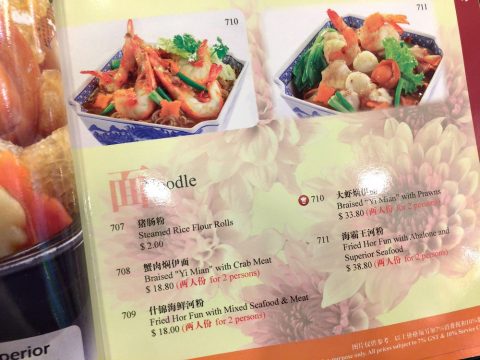 Also, the menu is easy to see with color pictures, and it has numbers so it is convenient when you order. However, the price is rather high for tourists, and most of them are more than $15 a dish except for the main chicken rice.
I was trying to try something on the menu other than chicken rice, but I couldn't decide because of the staff, so I ended up ordering only chicken rice. At first, I said "I'm thinking. Wait a minute." and it was accepted, but I came back in less than 1 minute and it was forced to close. …。 Because it is a popular shop, it is inevitable to increase the turnover rate.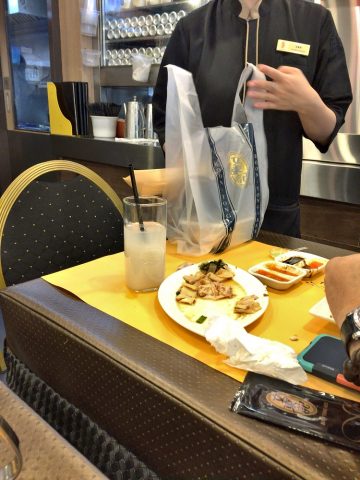 Also, the person next to me ordered, but it seems that they also do takeout. If you look at the homepage, there's a bento menu called "Chicken Rice Combo Set" which ranges from $5.3 on the bottom to $18 on the top.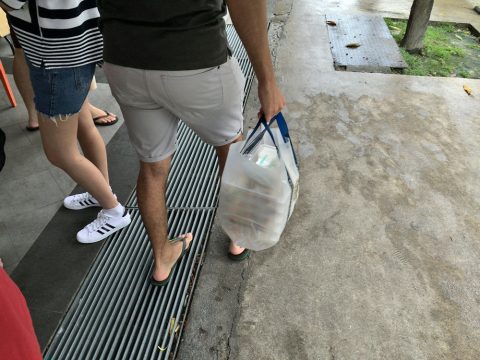 I've seen many people who bring back a lot, so is it popular? The price is expensive, so I hope this is delicious. …。
The popular chicken rice tastes …?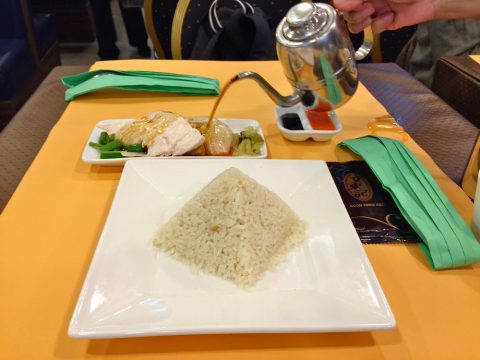 Only 3 minutes after the order, chicken rice was served. The staff will pour soy sauce based sauce on the chicken rice.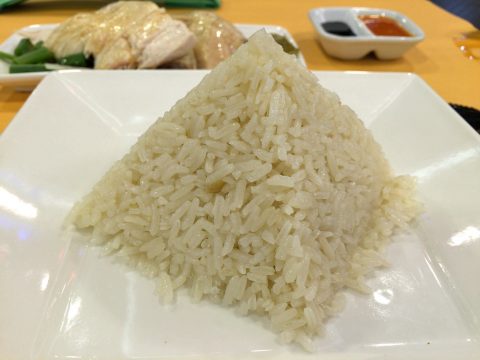 The rice was very garlicky. It has a little unique flavor that Japan doesn't have, but it doesn't taste bad. It will be a perfect accent for your mouth when you get tired of the taste of chicken.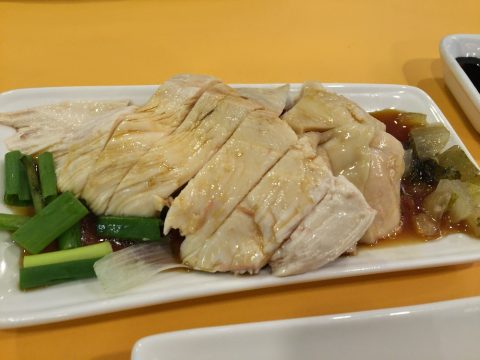 The chicken is half-raw. The meat is plump and soft, but it feels a little dry when I put it in my mouth, and I get tired of it after eating this much. Also, it is completely chilled (Is it this kind of dish?).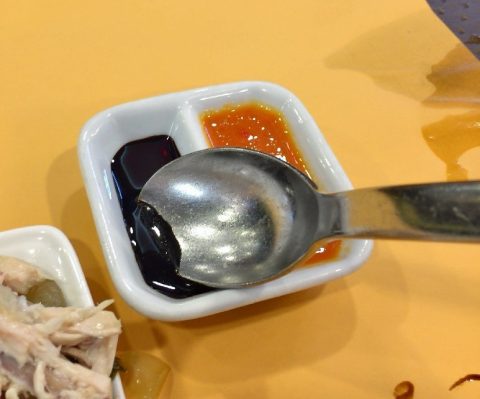 The sauce is prepared separately, but the black one has a strange sweetness and the orange one has a strong spiciness like chili pepper, so it doesn't suit my taste.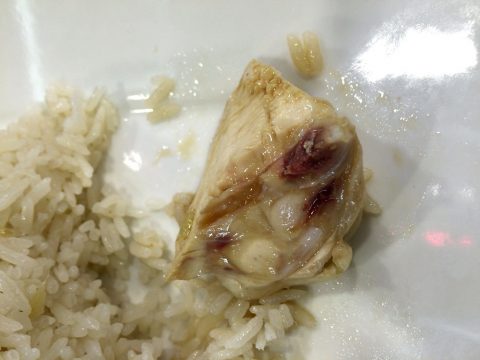 Also, there is a lot of redness left in the chicken, so I'm a little worried about how it cooks. This cooking method is not popular in Japan. I also left the reddish part.
Chinese tea tastes pretty good.
After dinner, I was asked "Can I get you a drink?" so I ordered "Chinese tea". You can choose between hot and cold, so I chose hot.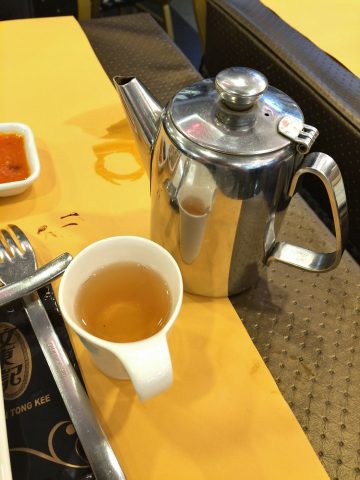 Chinese tea costs $2. When I drank it, it tasted like Sencha, but it was easy to drink because it had less astringency, and I felt the natural sweetness, so it was quite delicious. This is where you can feel the goodness of China.
"semiprivate" What is the cost performance of chicken?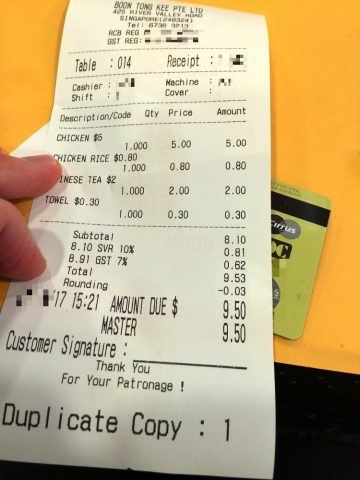 The total is $9.5. It would be about $7.5 for just chicken rice. I think it is cheaper to eat at a famous restaurant that has become a tourist destination. It's a good value for those who love chicken and love it, but if you don't like half-cooked chicken, it's better to avoid it. I don't think I will come back again …。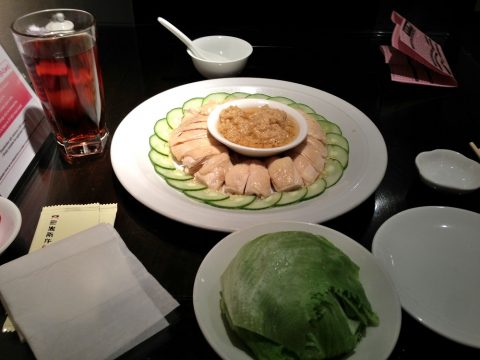 By the way, the ginger chicken in the soup restaurant I had 4 years ago was a little more well-cooked and less red meat, so I didn't feel uncomfortable eating it, so I don't think all the chicken I eat in Singapore is half-cooked. You may like some parts, but …。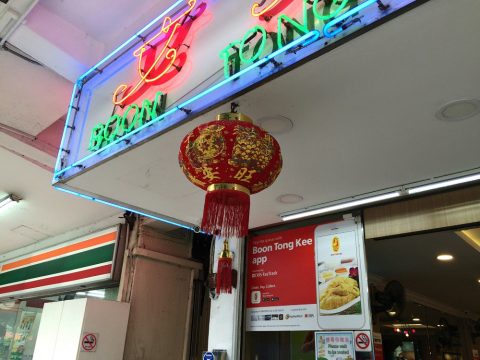 Chicken rice is Singapore's soul food. The taste of the popular tourist shop "Boon Tong Kee" was not satisfactory to me. It is important to choose a restaurant for Asian food.
♪Click here for a List of articles on "Singapore"