"Pastel de nata" is a familiar sweet from Portugal. In the capital city of Lisbon, there are many cafes where you can eat natto for €1 and during my stay in Lisbon I went around 20 different cafes to check out the taste!
This time, I carefully selected 6 cafes where I can eat especially delicious Natas among the cafes I visited! I would like to introduce the taste of espresso coffee that you can drink for less than €1 for 1 cup.
※This article was written before the virus scandal. This will be updated.
It's the best in Lisbon! Pastelaria Camões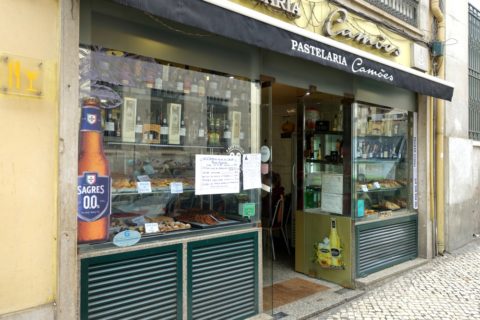 The most delicious pastel de nata I had in Lisbon was this cafe called Pastelaria Camões. It's right next to Camões Square, along the Rua do Loreto.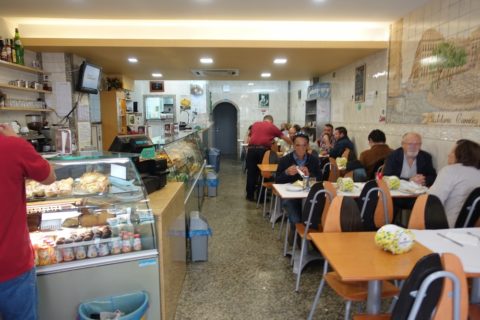 The frontage is small, but the inside of the store is quite large and there are about 40 eat-in seats. It looks like a self-service cafe, but you can also take it out.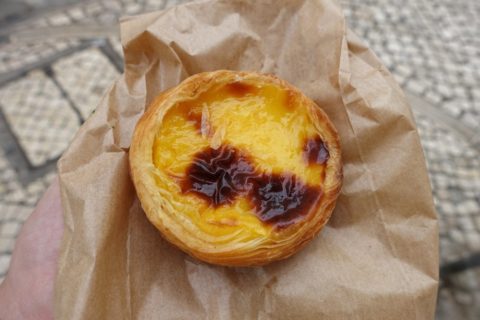 Pastel de Nata is €1.1. The size is standard, but in the custard cream with a good balance of sweetness, there is a faint smell of burning! The crunchy skin and the moist cream inside go well together!
This harmonious taste and texture is the best in Lisbon!
Pastelaria Camões
Opening hours: 6:32 ~ 20:00 (Closed on Saturdays)
The homepage is here.
Fruity taste! Cafe Tofa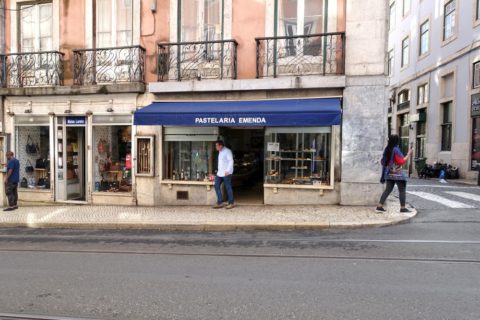 Next is Cafe Tofa. Pastel de Natas here was also delicious, although it was a few places away from Pasteelaria Camões mentioned above!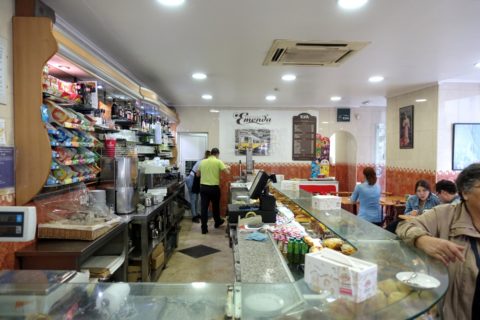 There is also an eat-in space in the store, so you can order by yourself. You can also eat at the counter on the showcase where various sweets are lined up.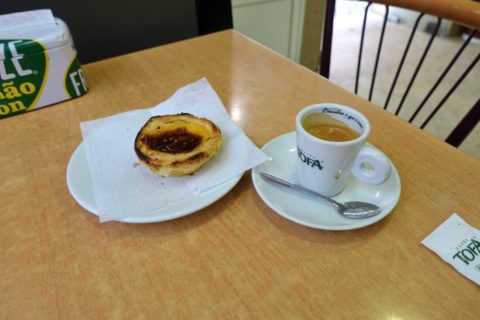 I ordered espresso coffee as a set this time. I tried eating it at the eat-in space, and Nata's fruity sweetness was delicious! There is cinnamon on the table, so you can use it as an accent.
The acidity of the espresso comes first, but it has a well-balanced taste and this is also a very delicious coffee!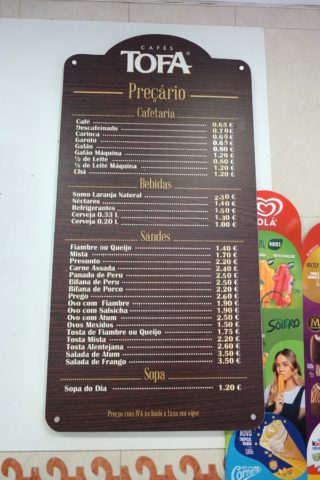 In addition, this shop has sandwiches and soups, and the price is reasonable! It might be perfect for a light lunch.
Cafe Tofa
Opening hours: 8:00 ~ 20:00
Freshly made at a popular cafe! Manteigaria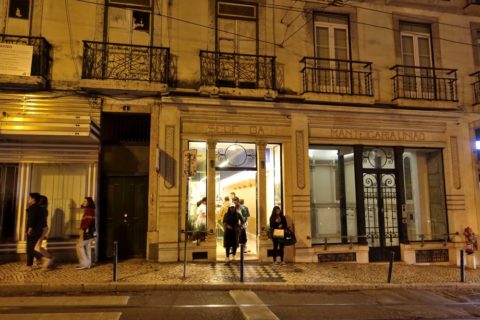 The third store is Manteigaria – Portuguese custard pies factory. The place is the same Rua do Loreto again, and this area seems to be a battleground of Pastel de Nata, so I understand why there are so many delicious cafes!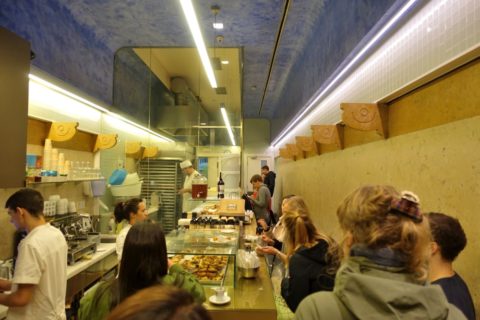 The small cafe with the order counter is full of young tourists. There is no eat-in space with chairs and tables, but you can eat at the counter as well as take out.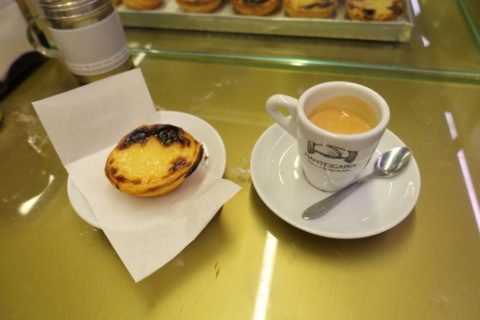 Pastel de Nata and espresso for €1.7. Nata is warm, maybe because it is freshly made, so the custard flavor stands out more and it is delicious! It is not very fruity and has the sweetness of a well-balanced standard custard cream.
Espresso has a deep bitterness and is delicious, and it is amazing that you can enjoy it for €1.7! I think it is a cafe that is popular among tourists, but the taste is perfect.
Manteigaria
Opening hours: 8:00 ~ 24:00
The cost performance is great! Large Dock Fama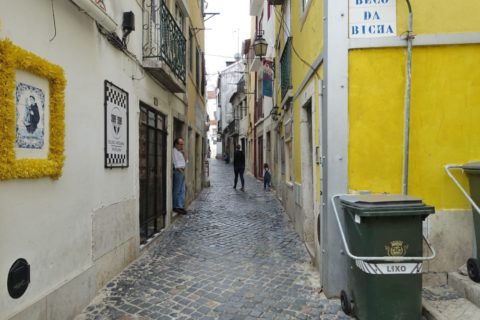 Then he left Rua do Loreto, a battleground in Nata, and arrived at Sao Miguel Street, a corner of the old town with its narrow alleys.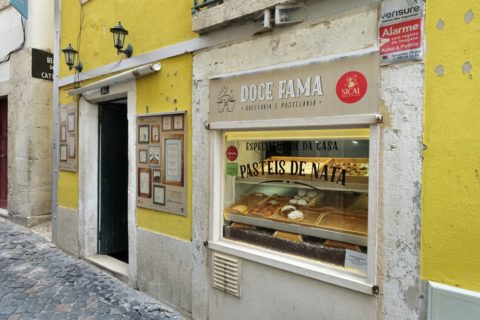 Walking here, I found a shop called "Dope fama" in Pastel de Nata through a window so I went in!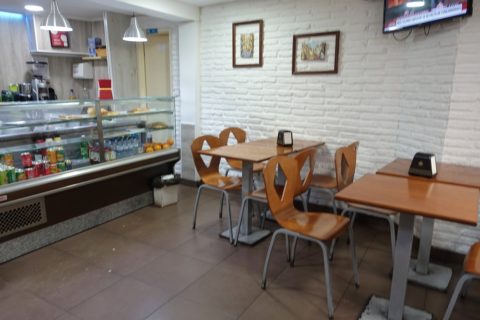 The inside of the store is small, but there are chairs and tables so you can eat in. I was a little worried because there were no customers, but a kind uncle and the owner served politely!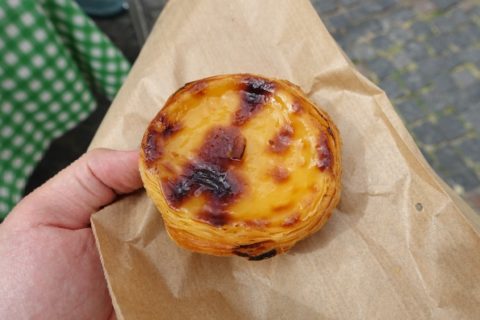 Pastel de Nata for €1. The price is the same as other stores, but the size is quite big! The content is custard cream with standard sweetness, but the texture of the crunchy outer skin is good and the satisfaction is high!
The cost performance may be the best in Lisbon.
Doce Fama
Opening hours: 8:00 ~ 19:00 (Until 13:00 on Sunday)
A chain store with delicious coffee, Aloma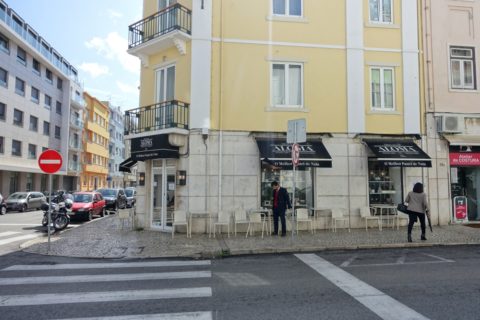 Aloma, a chain store that has several stores in Lisbon, is also one of our recommended stores! I went to a store just outside of the Campo de Ourique market in a small suburb of Lisbon.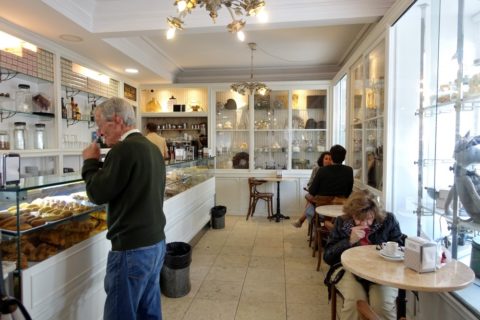 It is a small shop with 10 seats in the eat-in space, but the decoration in the glass case and the light in the shape of flower petals are quite stylish interior decoration shop! The customers are probably local people only.
Nata and coffee set is €1.6. Nata is crispy on the outside, and the custard inside has natural sweetness, not artificial taste. Pastel de Nata is cool, but the quality is good.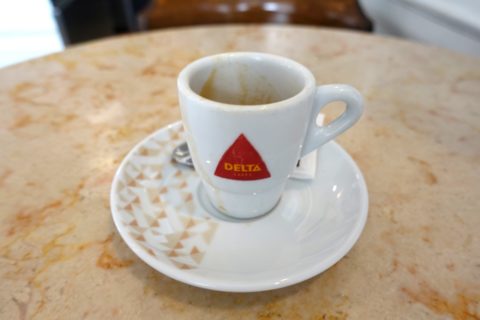 What was even more delicious was this espresso! The freshly ground aroma and deep bitterness bring out the flavor. This is probably the best espresso I had at the store that served Nata!
How can I taste this for only €0.6! I think just drinking this coffee is worth it.
Aloma
Opening hours: 7:00 ~ 20:00
Chiado Cafe with a Western Sake Taste Delicious Even When Cold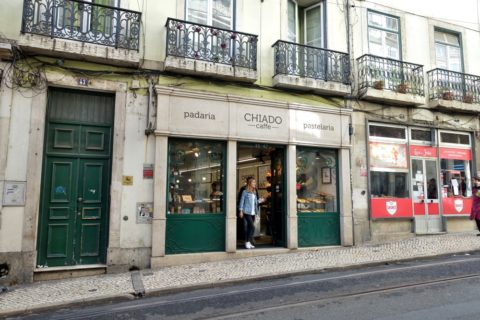 Finally, I went back to Rua do Loreto and went to a cafe called "Chiado Cafe". It's a little plain looking store in the middle of the slope.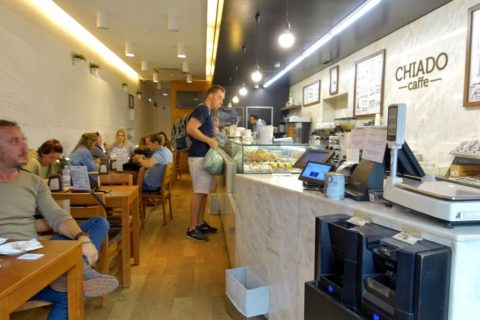 The cafe has an order counter and an eat-in space with about 15 seats. The age group of the customers is a little high, but I think they are all tourists, not local people.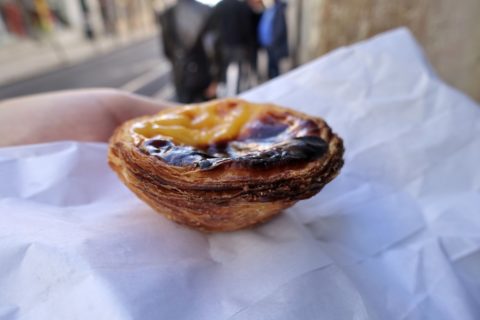 Pastel de Nata is €1. Although this place is cold, it has a mature taste that reminds you of foreign wine, so it is quite good! The size is a bit small but I would be happy if I could eat this for €1!
Chiado Cafe
Opening hours: 7:00 ~ 20:00 (Closed on Sundays)
Go for Rua do Loreto for delicious natas!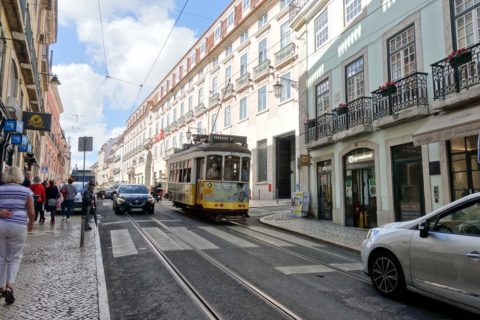 So, I showed you 6 selected pastel de Nata cafes in Lisbon, but the quality of the cafe in Rua do Loreto near Camonis Square is amazing! When I was having trouble finding a cafe, there was no doubt if I came here. There were so many delicious cafes that made me think so.
One of the attractive points is that you can eat it at a low price! When you stay in Lisbon, please try various flavors of the cafe!
★Please also try this → "Lisbon" article list