A taxi in Bangkok, Thailand, said to be the second cheapest in the world. Meters are the best way to get around, but not so often in Southeast Asia. Especially in Bangkok, the meter rate seems to be lower than other Asian countries.
I would like to take a look at the situation of taxis in Bangkok and how to negotiate reasonable prices.
It's a metered taxi, but somehow it's negotiable!
When it comes to taxis, you pay by meter based on the distance you've driven. This should be the same in all countries, but mainly in Southeast Asia where prices are cheap, there are many Snatch taxis that charge a large amount of money without turning on the meter.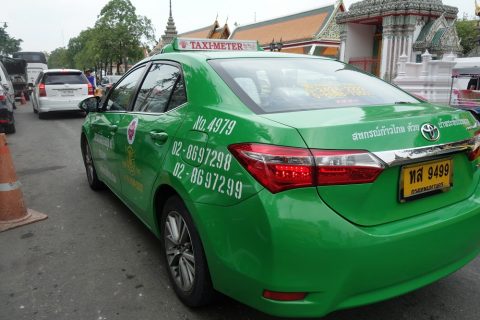 In Bangkok, Thailand, I was completely relieved to believe the description of the guidebook "Basically only metered taxis" but it was too sweet! It is true that all cruising taxis in the city are marked "TAXI-METER" and they are indicated as if they are actually running on meters, but the number of people who actually run on meters is small: …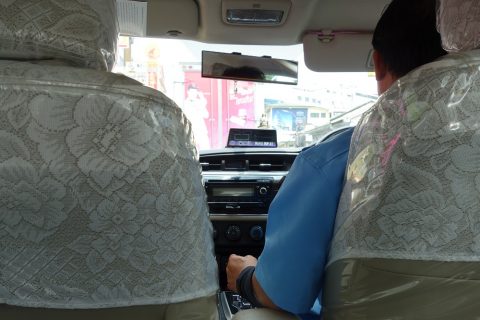 They almost never use the 100% meter, especially if you're heading to a major tourist destination such as "Watt Po". Even if there is a meter, the moment you hear the name of the sightseeing spot, it turns off the switch and says ○○○.
During my trip to Bangkok, I negotiated with dozens of taxis in total, but none of them mentioned the name of the sightseeing spot and ran on the meter. You don't know what the metered taxi is for.
negotiate on the premise that "compromise"
If the meter doesn't work, we have to negotiate the price. In the case of price negotiations, negotiations are basically conducted on the premise of compromise.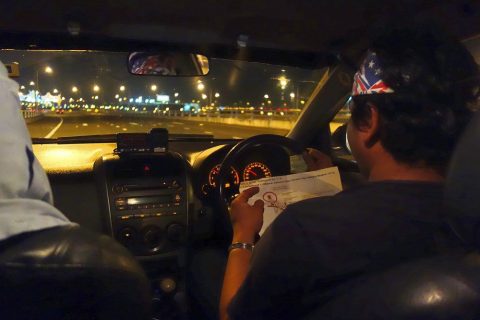 For example, in my experience, the taxi I used to take from Suvarnabhumi International Airport to a hotel in the city initially offered me 500 baht. That's too high, so I offered 300 baht, and they offered 400 in between, and we finally agreed.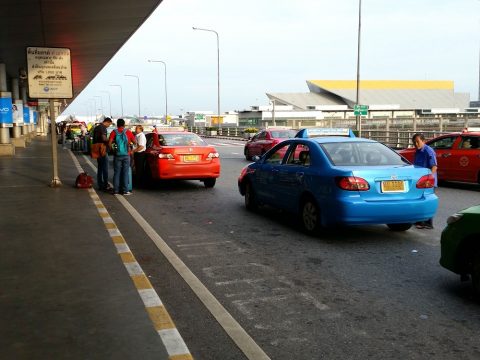 On the other hand, when we were on our way back to Japan, we negotiated a taxi from Nana station of BTS to Suvarnabhumi International Airport. We were offered 500 baht to the airport at the beginning, so we agreed to offer 400 450 baht which is the same price as when we came. At that time, I was in a bit of a hurry so I gave in, but if I had offered 300 as I did when I came, I could have gone to the airport at 400 baht.
The minimum unit is 50 baht.
In this way, when negotiating a price, it is a basic rule to start with a lower price than the desired price. Even if you think it's a little too cheap, you don't have to worry and a strong attitude will do you good. Some drivers refuse to accept the offer on the grounds that "I'll use the highway." but in that case, you'd better say no and hurry to find the next taxi.
However, it is better to think that 50 baht is the minimum unit in the negotiation. I also suggested 70 or 120, but all of them were rejected immediately and rounded up to 100 or 150. Also, no matter how close you are, you may not be able to expect less than 100 baht.
There is no change.
The biggest problem is "change". When we negotiated for 300 baht or 400 baht, I paid 500 baht bill, but they said they didn't give me any change. Fine coins aside, they must have at least 1 100 baht bill.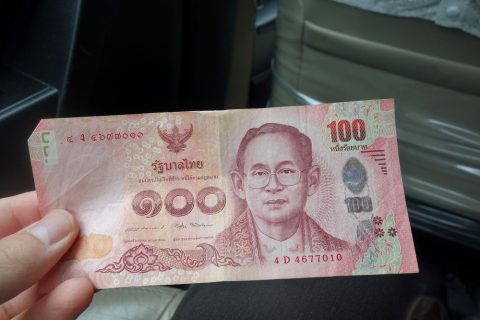 From their point of view, they think they can exploit the difference by saying "I don't have it." even if they have the change. It's true that many tourists give up about 50 baht or 100 baht, but that doesn't make any sense in negotiating the price.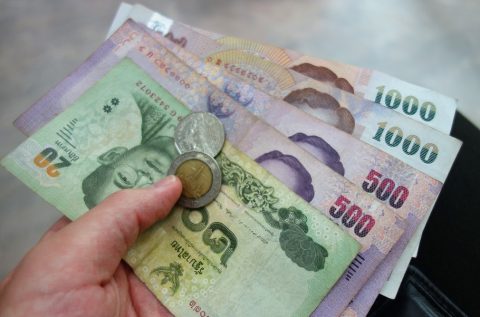 Travelers, in particular, are often grabbed by money changers for large bills such as the 500 baht bill and the 1000 baht bill, and they probably know that too. Large bills can be easily broken into by saying "I want to buy a ticket." at the BTS station window, so you should try to hold more 100 baht bills or 50 baht bills.
How do I get on the meter?
This is a taxi in Bangkok that I am fed up with because of the negotiation system, but there was a case that I was able to get on a meter. That's when you go back and forth from the tourist spot.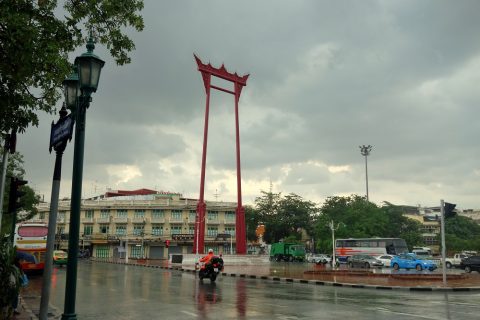 In my case, after seeing the tall Torii (The Giant Swing), I walked eastward for about 5 minutes from the Torii to Siam station, where I picked up a taxi and said "To Siam Station" and silently activated the meter! It takes about 3 km to Siam, but only 53 baht.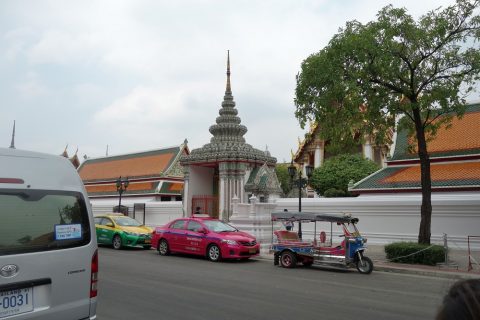 Also, in the case of a taxi heading to Siam Station from "Watt Po" all the taxis waiting for customers around Wat Pho were negotiable, so the pass was accepted. I caught a cruising taxi about five minutes' walk from Wat Pho and the meter went on without saying anything!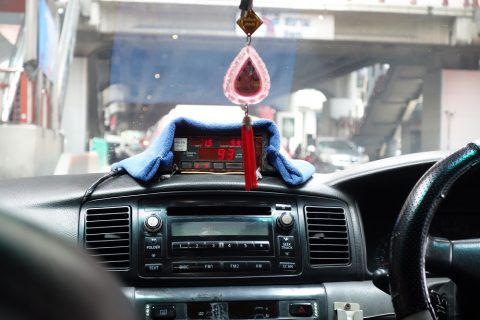 There was a bit of traffic jam at that time, and it cost 93 baht, but I still feel safe with the clean bill! But I gave you 100 baht and didn't get change, so if you want to save even a little money, you need small coins.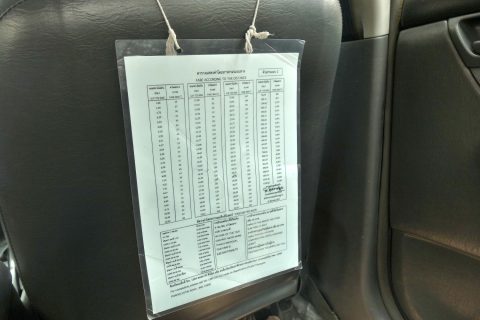 Incidentally, the taxi fare in Bangkok starts at 35 baht and increases by 2 baht every 0.36 km after that. It costs 57 baht for 5 km and 85 baht for 10 km, but there are traffic jams in town, so I think you should expect it to be 1.5 times more.
Still cheap taxi in Thailand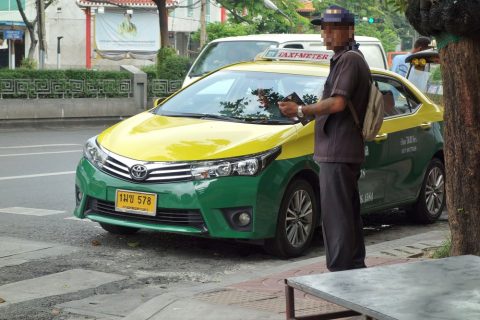 Even so, negotiating the price in a taxi is troublesome and troublesome. … It must be very tiring. I'd rather not use a taxi like this, but most of the major tourist spots in Bangkok are inconvenient because there is no railroad, so people tend to move mainly by taxi.
However, you can go anywhere within the city for less than 500 yen, so it is the best cost performance especially when you use it with multiple people. In some ways more conscientious than Tokyo's ridiculously expensive taxis …?
♪Click here for a List of articles on "Bangkok"