I am in Bangkok, Thailand! Bangkok in September is in the middle of "rainy season"! While I was doing a lot of research, I was scared because there were reports of heavy rain like floods, but when I actually went there, it was nothing serious and it was at the level of a country with an ordinary subtropical climate. This is a report on Bangkok in September.
JAL Business Class Pack
I used JAL Dynamic Package business class this time. I took advantage of a sale to Bangkok I found around July.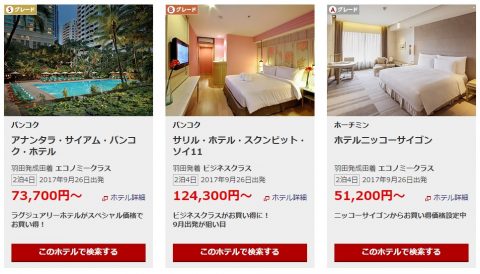 The package price is 120,000 yen for 2 nights in Bangkok "Salil Hotel Sukhumvit Soi 11". This time I stayed at the same hotel for 3 nights, and it was 140,000 yen with tax.
I think it's a little expensive for a business class tour of Southeast Asia, but it's rather cheap among the tours to Bangkok that don't come down in price. At the same time, I've always wanted to visit Bangkok someday, so the timing is just right!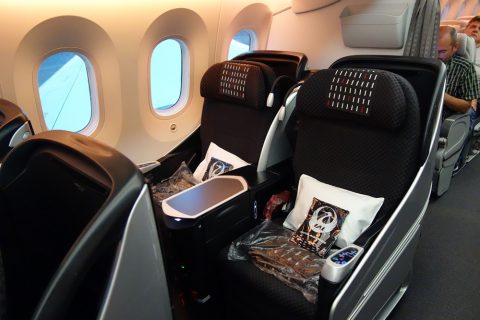 The business class I was in for Bangkok was an old-fashioned "Shell flat Neo", but perhaps because of the off-season, it wasn't fully booked, and the seat next to it was empty! It was a 6 hour flight to Bangkok, and it was a comfortable trip!
Surprisingly, there is a sunny day! Bangkok in the rainy season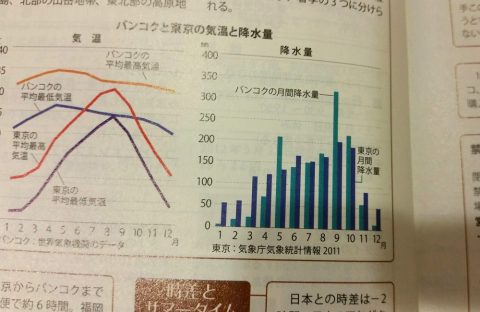 The reason why it is so cheap to go to Bangkok is because Bangkok is in the rainy season in September! According to a guidebook, the amount of rainfall is double that of Tokyo, and sometimes roads are flooded. The sale is held because it is an inappropriate time for sightseeing.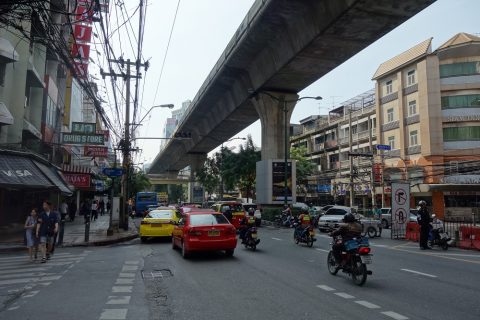 But once you get to Bangkok, the rain is pretty limited! On the first day, there was heavy rain like a squall in the afternoon, but other than that, it was clear or cloudy. On the second day, it was just a little drizzling after dark, and it was so sunny that it was painful! It was a bit disappointing as I imagined a flood situation …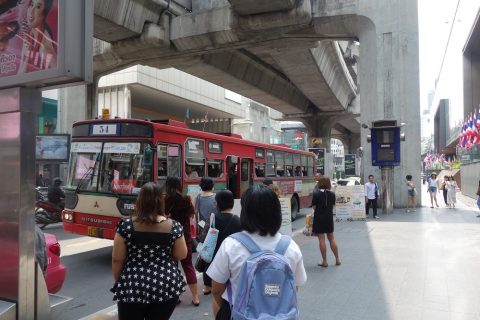 Not to mention the high temperatures. Especially, even after 12 PM, it was still around 30 degrees, and although I arrived at Suvarnabhumi Airport in the middle of the night, I was already surprised by the daytime heat. However, the humidity is lower than that of Miyakojima which I visited in June of this year, the humidity is limited, and the temperature drops as I feel cool in the morning, so it is better to concentrate sightseeing in the morning.
Transport in Bangkok is difficult to travel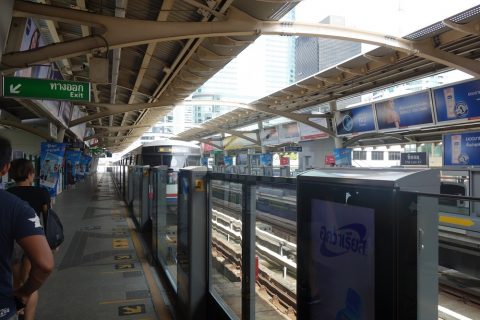 The hardest part of sightseeing in Bangkok was "moving means". BTS, MRT and other railway networks are laid out in Bangkok, but they do not extend into the old part of the city, where major tourist attractions such as the Royal Palace and Watt Po are located, and can only be reached by bus, taxi or detour by boat.
Boats take a long time, and buses are difficult to obtain route maps and timetables, so they are useless. …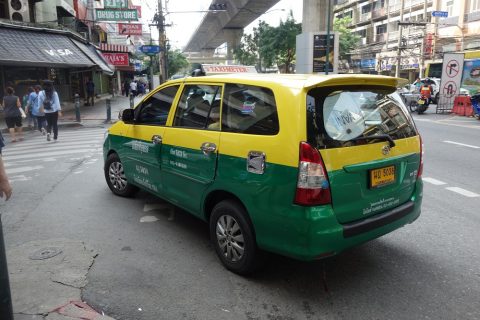 In that case, there is only a taxi left, but I am fed up with the bargaining system taxi which is peculiar to taxis in Southeast Asia! Even though it was a metered taxi, when I asked, "Watt Po" they turned off the meter and offered me an expensive fare, and since I could hardly make myself understood in English, even if I said the name of the train station in English, and even if I wrote it down and showed it to them, they said they didn't know.
It's the second cheapest taxi in the world, but it's meaningless if you can't get a taxi on the meter. Every time I take a taxi, I feel stressed because I use force! I will tell you more about this in another time → Bangkok taxis do not run on meters! How do you negotiate to avoid being bullied?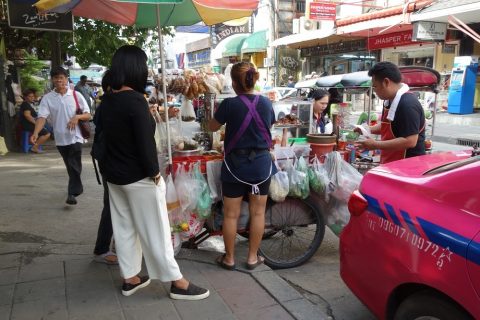 So, I would like to write about the rainy season in Bangkok, Thailand in September, tourist spots and food reports.
♪Click here for a List of articles on "Bangkok"