At a kiosk inside the Dubai Metro train station, I happened to find fruit juice made by a company called "Al Ain Farms". I bought it without asking, but I was surprised that it was so delicious!
You can buy it at the supermarket, and the price is very reasonable! This is a fruit juice that I recommend in Dubai!
be sold at a station kiosk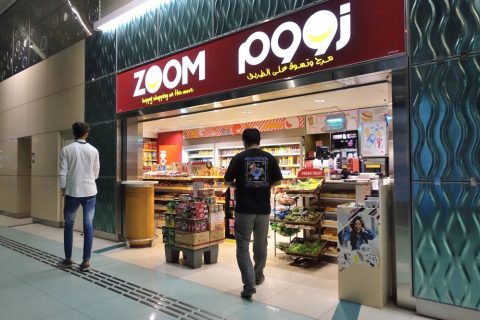 The kiosk at the Dubai Metro Station is the best place to buy the juice you found in Dubai. I often use the kiosk at the Sharaf DG station where the hotel I'm staying is located, but I have checked at other stations as well.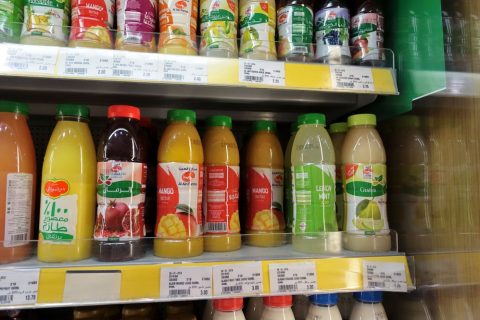 Fruit juice with a colorful cap and package. There are 2 types, 500 ml and 250 ml, and the price is 500 ml for 3DH and 250 ml for 2DH to 2.5 DH, which is quite reasonable!
It's hard to find 500 milliliter pet juice for 90 yen at a convenience store in a station in Japan.
Super fresh and delicious juice!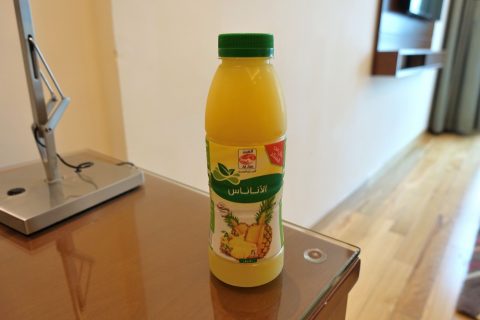 There are various flavors of this juice, such as orange, pineapple, and apple, but orange and pineapple are especially delicious! There is no chemical taste at all, and the fresh sweetness of the juice itself is brought out.
It tastes smooth and I haven't had such a delicious juice for a long time! I've stocked a bunch of these and I've been looking forward to waking up every morning, opening the fridge and drinking them!
The letters "NO Added Sugar" in the package. It's amazing that this taste does not use sugar! Japanese Po juice is not an eye. It's amazing that you can buy 500 ml for 90 yen!
More than 10 flavors
This delicious fruit juice comes in more than 10 flavors! There are some flavors using pomegranate and kiwi which are rarely seen in Japan.
orange
grape
Apple
Pine
mango
Lemon mint
pomegranate
Guava
Green Cocktail (Kiwi and lime)
Mixed fruit (Orange, apple, banana, etc.)
White fruit cocktail (Banana, white grape, lychee, pine, etc.)
Pineapple and orange were the most delicious, but the mixed flavor of several fruits is also pretty good. As a matter of fact, pomegranate was a bit hard to buy, but it might be worth trying.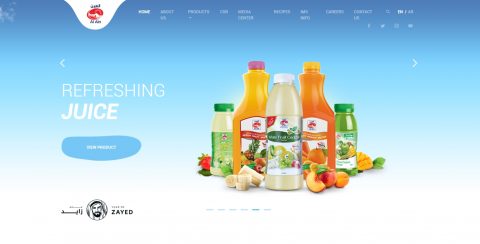 The juice is made by Al Ain Farms, a company based in Al Ain, UAE. According to the website, the company also deals with milk and yogurt.
Even if you google it, it won't be a hit in Japanese, so you probably won't be able to get it in Japan. It goes without saying that even if it is imported and sold in Japan, it will be rather expensive, but …。
You can also buy it at the Dubai Mall supermarket.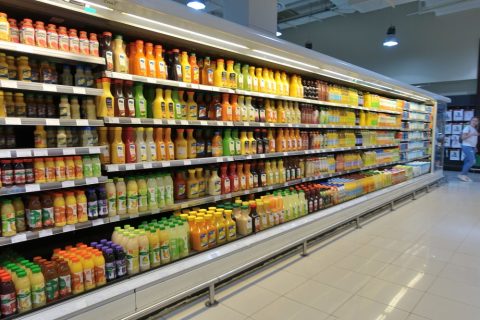 A few days later, I went to a supermarket in Dubai Mall called "Waitrose" and found a lot of it!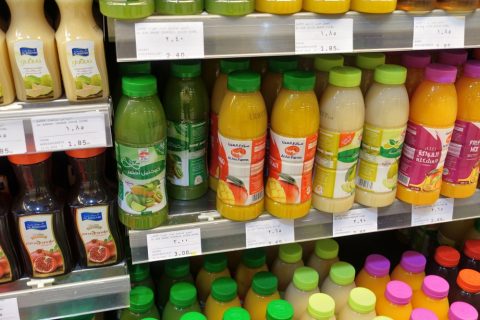 There are more kinds than station kiosks, and the price is a little cheaper, which is nice! There is a 1 liter bottle which was not in the kiosk, so it is a good deal.
I would like to buy a large amount if possible, but I was planning to carry a suitcase with me on the return flight, so unfortunately it didn't come true …。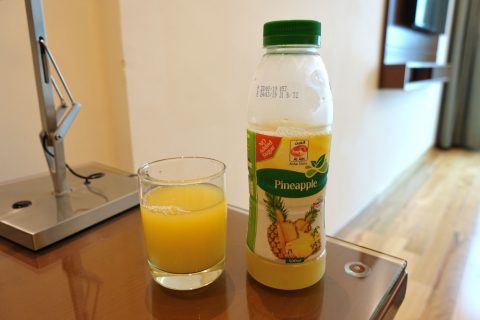 So, if you have the chance, please try this fresh and delicious fruit juice you found in Dubai!
♪Click here for a List of articles on "Dubai"